8 Steps to Cut Delivery Costs With a Multi Stop Route Planner
As the demand for last mile delivery doesn't seem to slow down in 2022, you need to make sure that your delivery or courier business makes the most of it. First, you'll need to find a capable multiple stop route planner to help you utilize your fleet resources at their full capacity and cut delivery costs. Then, optimize your planned routes, schedule delivery, track delivery drivers, and take a few more steps to reduce delivery costs and shipping expenses to a minimum.
Follow these 8 steps on how to cut delivery costs with a multi stop route planner:
Table of Contents
1. Choose the Best Route Planner for Your Business Needs and Budget
Choose a route planner or routing software that offers routing solutions for your unique business needs. The first thing to look at is getting the best value for your money. Look at the price and what the route planner provides for that amount of money. Ideally, you would choose a routing software with a free trial, so you can try it before you buy.
Another thing to keep an eye on when looking for a multiple stops route planner is its compatibility with the tools your courier delivery business is already using. Check for telematics integrations, eCommerce, CRM, etc.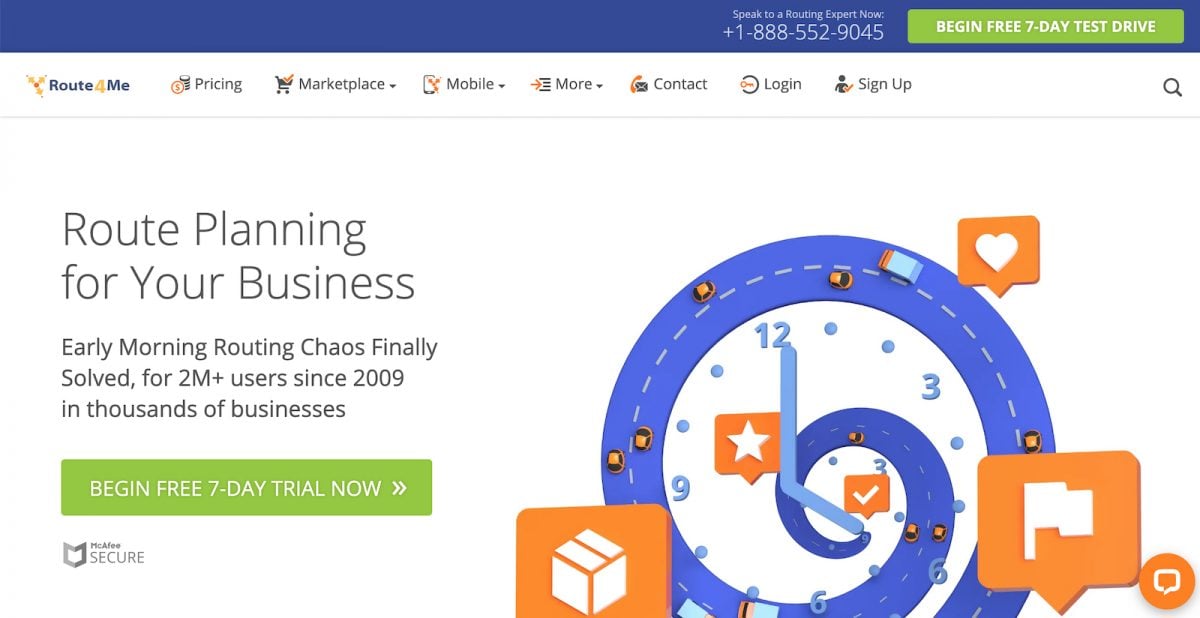 2. Optimize Your Multi Stop Delivery Routes
To utilize your vehicle fleet and workforce at full capacity, you need to optimize your delivery routes. The Route4Me route planner for delivery drivers allows you to map an unlimited number of shipping addresses.
You can plan and optimize delivery routes and add optimization constraints and business rules such as time windows, traffic slowdown, customer availability, cubic volume, and more!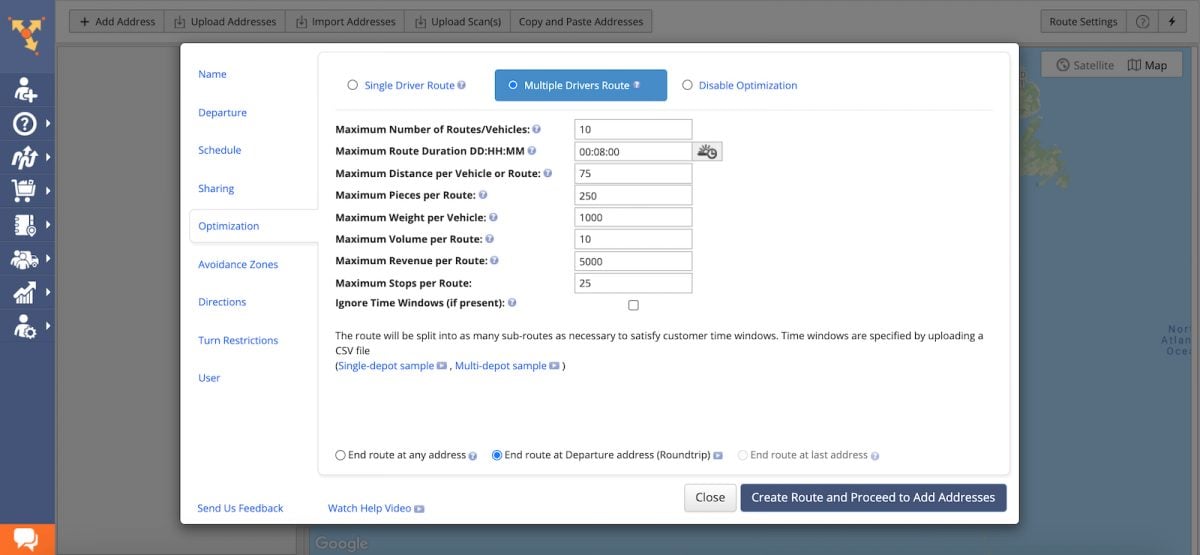 3. Evenly Distribute the Workload Among Your Delivery Drivers
Route for a team and split the delivery addresses that need to be serviced into an optimal number of routes. This way, your delivery drivers will get an even number of addresses to deliver packages to, and none of them will have to work more or less than their colleagues.

4. Avoid Left Turns and U-Turns
Left turns and U-turns are dangerous.
Left Turns are responsible for 60% of all intersection accidents. Not only will these types of turns put your delivery drivers in danger, but they will also cost you time and fuel.
UPS drivers avoid left-turns, and so should you!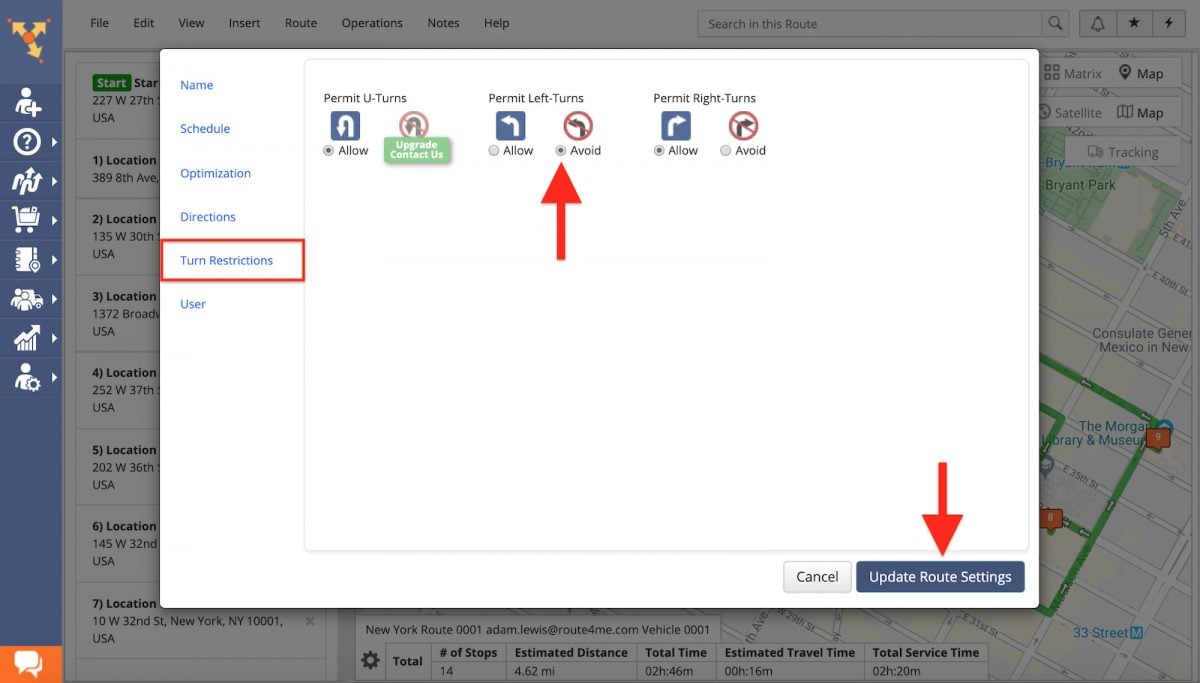 5. Track Delivery Drivers
When trying to cut delivery costs, you need to know where your delivery drivers and fleet assets are at all times. Idling vehicles, unauthorized route detours, fuel card fraud, and longer-than-approved lunch breaks cost your courier service money.
Track your delivery drivers and minimize wasted time and fuel burned in vain.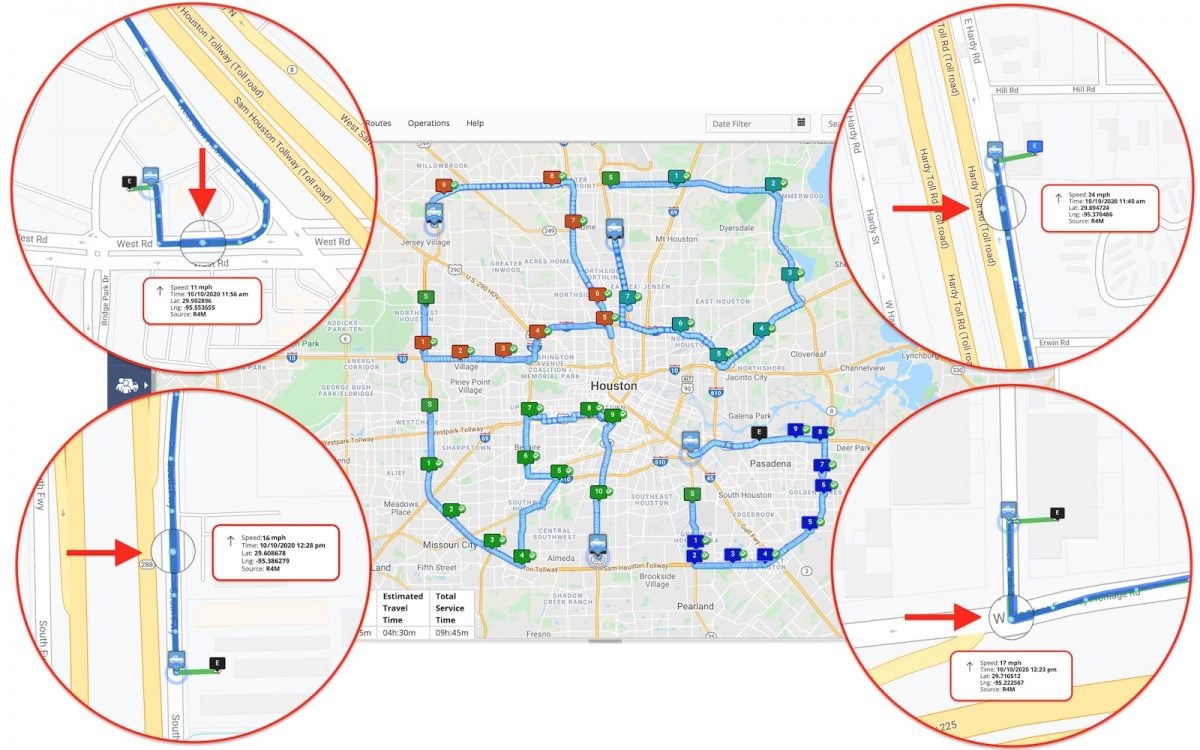 6. Schedule Recurring Deliveries in Advance
Plan routes in advance for your recurring orders, subscription box shipping, preventive maintenance schedules, and every other delivery or service that happens regularly. This will help you better organize your fleet resources and cut delivery costs – especially during those times of the year with a surge in last-mile delivery demand.
For example, scheduling deliveries ahead will help you get ready for the holiday season just in time for the booming retail sales. By creating a shipping or delivery schedule, you will ensure that you have all the resources necessary to fulfill your orders – and not overpromising.
Plus, you'll also know when fleet vehicles and delivery cars are unavailable for routing due to scheduled maintenance.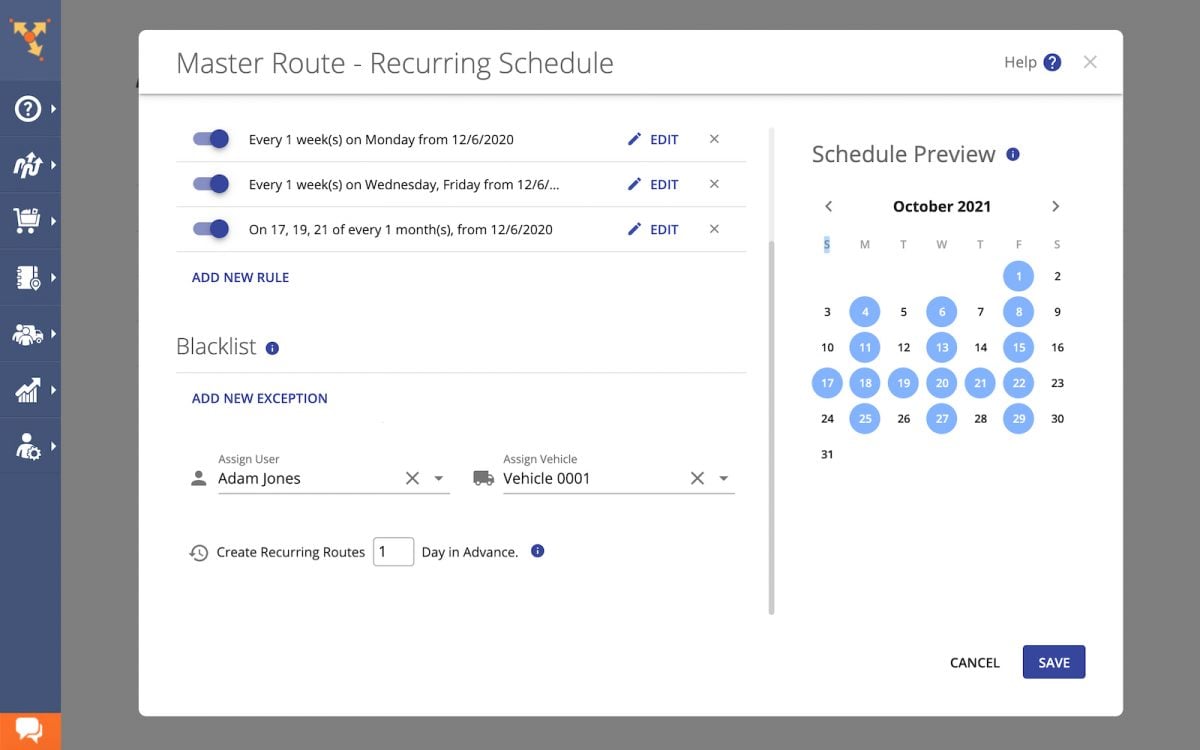 7. Collect, Assess, and Analyze Routing Data and Logistics KPIs
Your route planner should collect delivery metrics, routing data, or logistics KPIs and generate reports and intelligent analytics to offer you an in-depth understanding of how your courier business is doing. You need data to tell the difference between your planned business output and your actual results.
Did your delivery drivers service their assigned daily route stops? Did they stick to the planned multi stop routes? How many miles did a particular fleet vehicle traveled this month?
Your multiple stops route planner reporting and analytics capabilities should be able to answer all these questions and tell you if you managed to cut delivery costs as planned.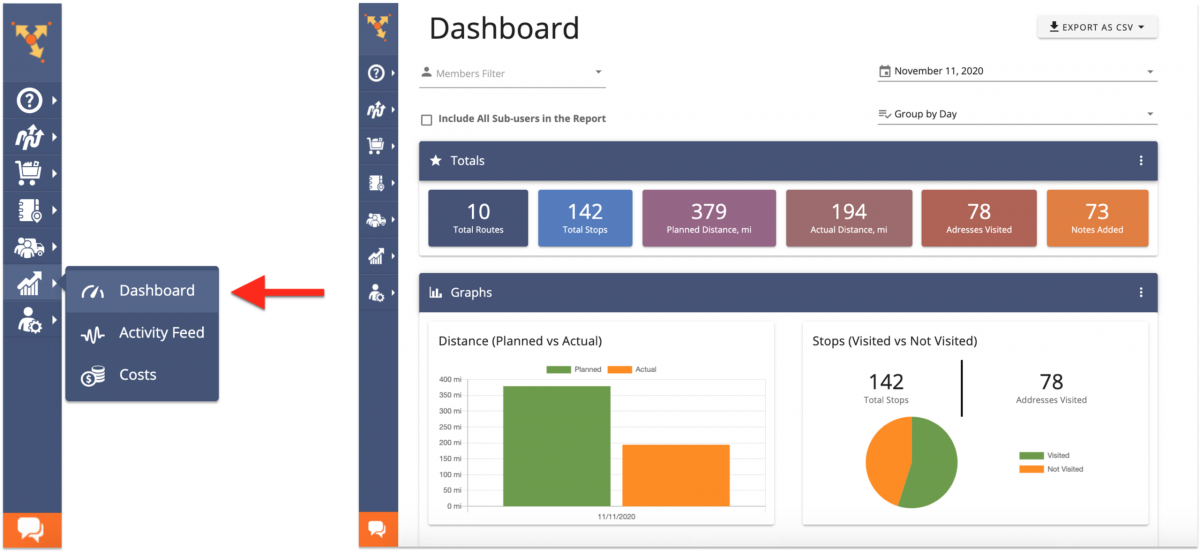 8. Reduce the Need for Overtime
When trying to minimize shipping expenses and cut delivery costs, this step is a given. As your payroll costs are also reflected in the last mile delivery costs your courier business must support, you need to keep overtime at a minimum – both for financial purposes and for your employees' satisfaction.
To do that, all you have to do is plan and optimize your multi-stop routes and make sure your delivery drivers are navigating those planned routes. They need to follow the turn-by-turn driving directions provided by the Android or iOS GPS navigation route planner. If they don't, your route planning efforts will be just a waste of time.