How to Start a Delivery Business
Since the COVD-19 pandemic debuted at the beginning of 2020, many entrepreneurs saw an opportunity for profit in the home delivery demand surge. Starting a delivery business or delivery service in 2022 could set you up for quick growth and substantial profit. Although the largest delivery companies – such as Amazon, UPS, or FedEx – get to eat up a big share of the home delivery demand, small business couriers can increase their margins and build a solid customer base as well.
If you're new to the whole package delivery business and decided to open a new courier company amid the COVID-19 pandemic, there are a couple of questions you need to answer before you get to set up your local delivery operation in 2022.
If you only sell your products in brick and mortar stores, you need to consider hopping on the eCommerce trend to reach more customers.
Table of Contents
How Do I Deliver My Product?
Delivering your product in a cost-effective and time-efficient way and make more money than you would've made by outsourcing your package delivery to courier and delivery service providers, is easier than you thought. Of course, there will be an initial investment to put on the line, but that will shortly transform into bigger profits.
In case you already have a couple of vehicles that could be repurposed as delivery cars, all you need is some delivery drivers and a multiple stop route planner. That should get your delivery operation started.
A capable routing software with fleet management features will help you:
How Can I Ship My Product Cheap?
Your multiple stop route planner will help you cut shipping and delivery costs and be able to ship your products cheap. Look at the gathered routing data and try to find out:
How to identify your underperforming drivers? 
Identify the delivery drivers that perform under your expectations and find the reason behind this. Try to motivate them and encourage them to improve their performance and productivity levels. You could set up an employee bonuses program for your delivery drivers and incentivize those that put in the hard work. Chances are that the underperforming employees will follow their lead. This will help you minimize the need for unnecessary overtime and build a productive delivery team.
What fleet vehicles need to be scheduled for maintenance?
Your routing software analytics and reporting tools should be able to tell you how many miles each of your vehicles have traveled in total. With this data, you can easily calculate when it's time for an oil change, brake pad replacement, and so on. Preventive maintenance will help you prevent huge car repair bills.
How much are product returns costing you?
If you've collected product returns without a reverse strategy in place, you need to stop. It's not only bad for the environment, but it's also eating up your profits. Try mixing up your drop off and pick up routes for maximum fleet efficiency.
After analyzing your data, look for more opportunities to save money and cut costs off your courier and delivery services. For example, you could look for lighter packaging for your products. Especially for small items. Consider replacing cardboard boxes with envelopes or other lightweight alternatives. This will save you money on fuel with time. Plus, you will be able to fit more parcels or packages into your delivery cars.
Discover the Costs of Last Mile Delivery
Have you ever wondered what makes shipping so expensive?
Delivering packages to customers is what makes the last mile and final leg of a supply chain. It is the most expensive logistics process and needs careful planning so that courier businesses and delivery services like yours could make a profit.
Last mile delivery relies heavily on delivery drivers dropping off packages from door to door, customer availability, dispatchers, fleet manager, and a lot of other employees. As you factor in more people into the equation, the more it will cost you to offer delivery services in terms of paychecks, costly human errors, poor planning, etc.
Then how do businesses ship for free?
Some delivery businesses afford to ship for free by setting up a minimum order value limit and making shipping fees part of the product price. At the end of the day, no courier business aims to lose money. Shipping is never truly "free".
How Do Delivery Businesses Get Customers?
When starting a delivery business it might be a bit difficult to build a customer base – unless you're doing your marketing "homework" right:
Get your courier startup on social media and start networking with industry experts and potential customers.
Consider online advertising and target local businesses in your area.
Invest in branded uniforms for your delivery drivers and fleet of vehicles.
Give direct mail a chance.
The point is to get as much exposure for your delivery business as possible. Tell people what your local courier brand stands for, what you do best, and how your delivery and courier services can help.
How to Start a Delivery Business in 6 Steps
Before worrying further about financial matters and advertising your delivery business, you need to start focusing on the actual process of starting a delivery business. It's easy to think about and get lost in all the negative aspects and what could go wrong when opening a courier startup. You should shift your focus on what can go right and how to achieve business growth instead.
Here's how you can open a new courier company in 6 easy steps in 2022:
1. Figure Out the Legal Setup – Consult an Accountant & An Attorney
Before joining the fun side by side with the other small business couriers in your area, you need to establish the right legal business structure for your delivery business. If you're not an expert in legal matters, you would want to consult a lawyer and an accountant. Of course, there is always the option of doing your own research online and having a crack at it without an expert by your side. But this could cost you time and more money than hiring someone who knows the ropes already. There are experts out there that could set up your courier service startup LLC in 2 weeks – or even less.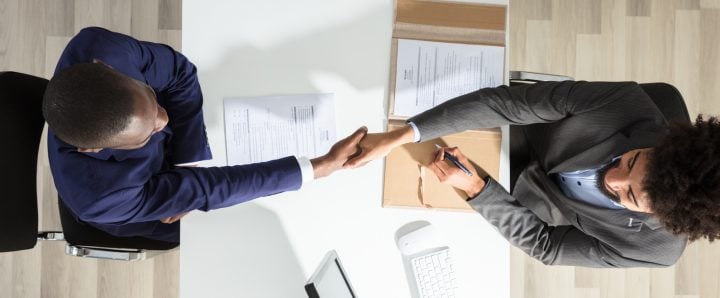 2. Build a Fleet of Delivery Cars
The next step when opening a delivery business is building a fleet of delivery cars – purchasing fleet assets such as vans, trucks, telematics devices, etc. Before jumping in and buying a brand new, shiny delivery vehicle, you should figure out if it's better to buy:
Diesel or gas?
A mixed fleet with vehicles with different carrying and loading capacity or a homogenous, uniform fleet?
When looking at delivery cars to add to your fleet, factor in the type of products you will deliver. Will you deliver furniture and large, heavy packages? Or will you ship smaller parcels? Or both? Try to mix and match until you have the perfect fleet of delivery cars to cater to your newly founded courier business needs.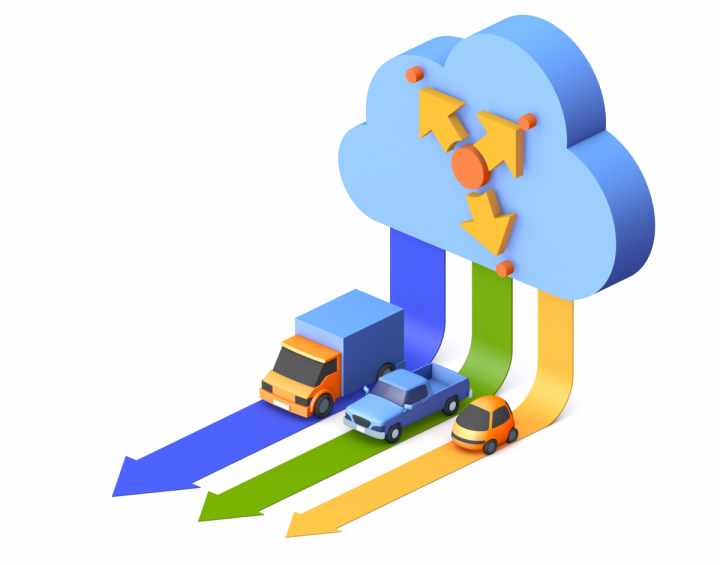 3. Get Insurance for Your New Delivery Fleet
When your courier startup has more than 2 delivery cars in its vehicle fleet, it's time to consider getting fleet insurance. Fleet insurance is a multi-vehicle insurance policy that can cover all your delivery cars and commercial vehicles under a single policy.
You could opt for different types of insurance for your vehicles, depending on what incidents you want it to cover. You can get fleet insurance for third-party damage, fire, theft, and other unfortunate events. The more instances you want your insurance policy to cover, the bigger the insurance premiums.
4. Purchase the Necessary Logistics Equipment
Next, you would want to make a list of logistics and delivery equipment your drivers might need. Depending on your delivery operation, the package sizes your delivery business will handle, and the type of vehicles in your delivery fleet, you may need:
Forklifts
Labeling machines
Dunnage
Ramps
Liftgates
Slip sheets
Dollies
Ratchet straps, etc.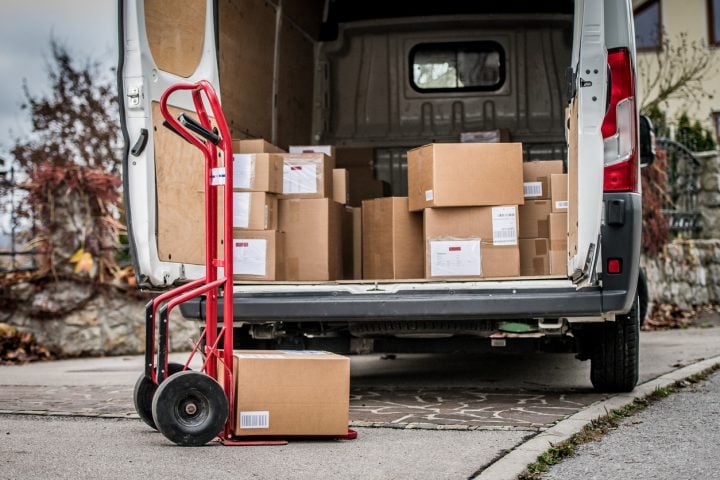 5. Hire Delivery Drivers (Optional)
You could either start by delivering packages by yourself and as you get more customers hire new drivers, or, depending on your budget, you can hire drivers right from the beginning. If you're considering building a team of delivery drivers, you should start by figuring out how the ideal delivery driver resume should look like. Here are some ideas on what to look out for:
Great customer service
Clean driving record
Upper body strength
Punctuality, accountability, and responsibility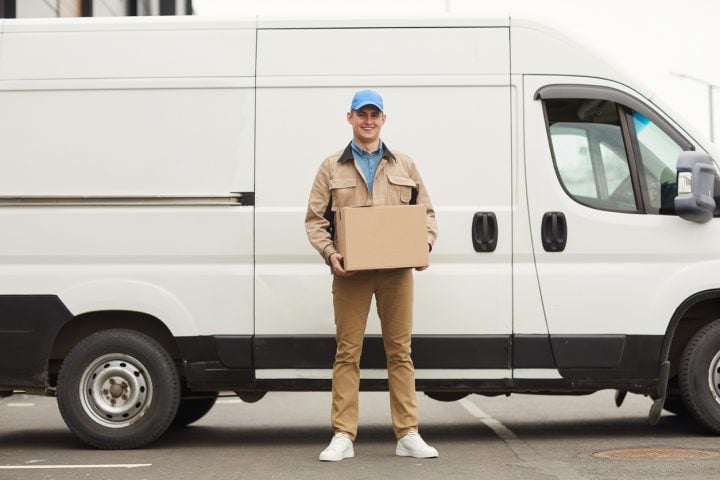 6. Route Your Customers' Addresses and Start Delivering Packages
After building your delivery fleet, a team of delivery drivers, and a customer base, you can get to work. Start by mapping your delivery orders and customers' shipping addresses. Then, plan and optimize your delivery routes with a multi stop route planner to get the fastest and most cost-efficient routes. After creating your multi stop routes, dispatch them to your delivery drivers.
Route4Me's free route planner delivery driver app for Android or iOS will help your drivers navigate the planned routes with voice GPS navigation, collect proof of delivery (POD), add notes to stops, and a lot more!
By using the multiple stops route planner app, you will avoid spending money on expensive POD devices, barcode scanning equipment, or other hardware. Your drivers will only need their smartphone and a single app to do their job right. All while you track their live progress on a map from your Route4Me account.