How to Plan a Route With Multiple Stops
To plan a route with multiple stops, delivery addresses, or drop off points, you need a route planner or route planning software with unlimited stops. The Route4Me Route Planner will enable you to map optimal multi stop routes in 4 simple steps:
Table of Contents
1. Import & Map Customer Shipping Addresses
Drop a pin on a map to select customer locations or upload any file or spreadsheet with shipping addresses. You can also seamlessly import customer details from your CRM system. After selecting or uploading the necessary routing addresses, the interactive map will offer you a visual overview of the service area of your future delivery route.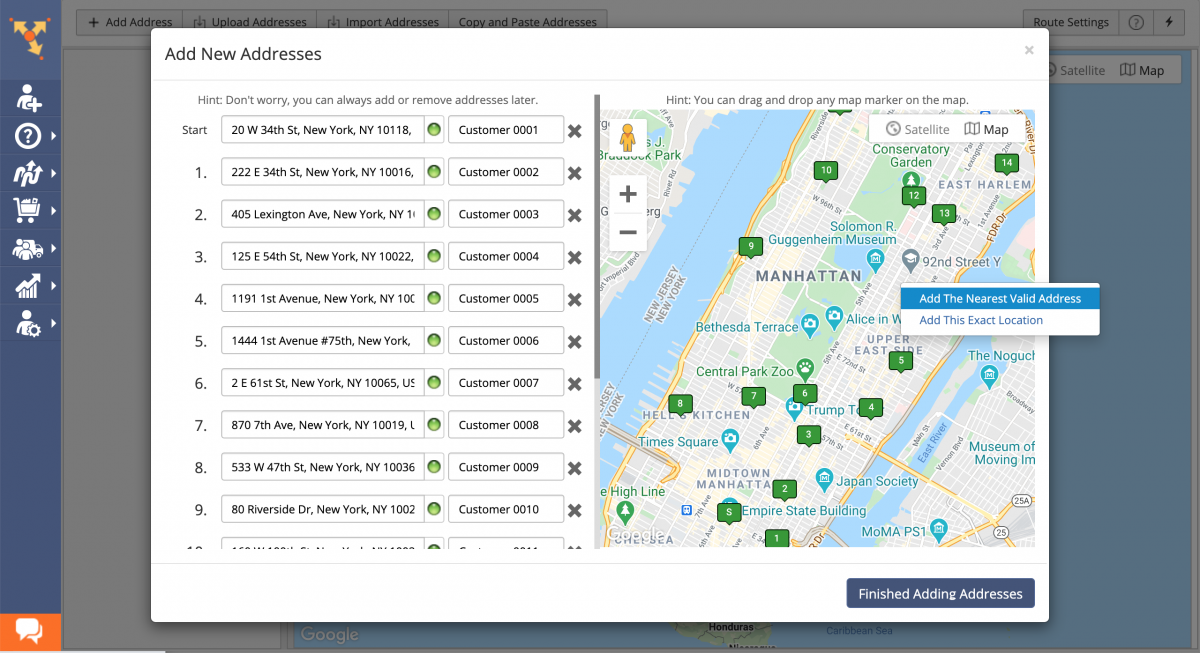 2. Choose the Most Suitable Route Optimization Type
You can plan routes for one or multiple delivery drivers, and the route planner will automatically find the optimal sequence of stops for your routes. Alternatively, you can let the route planner manage your delivery workload and split all shipping addresses into equally sized routes for each of your drivers.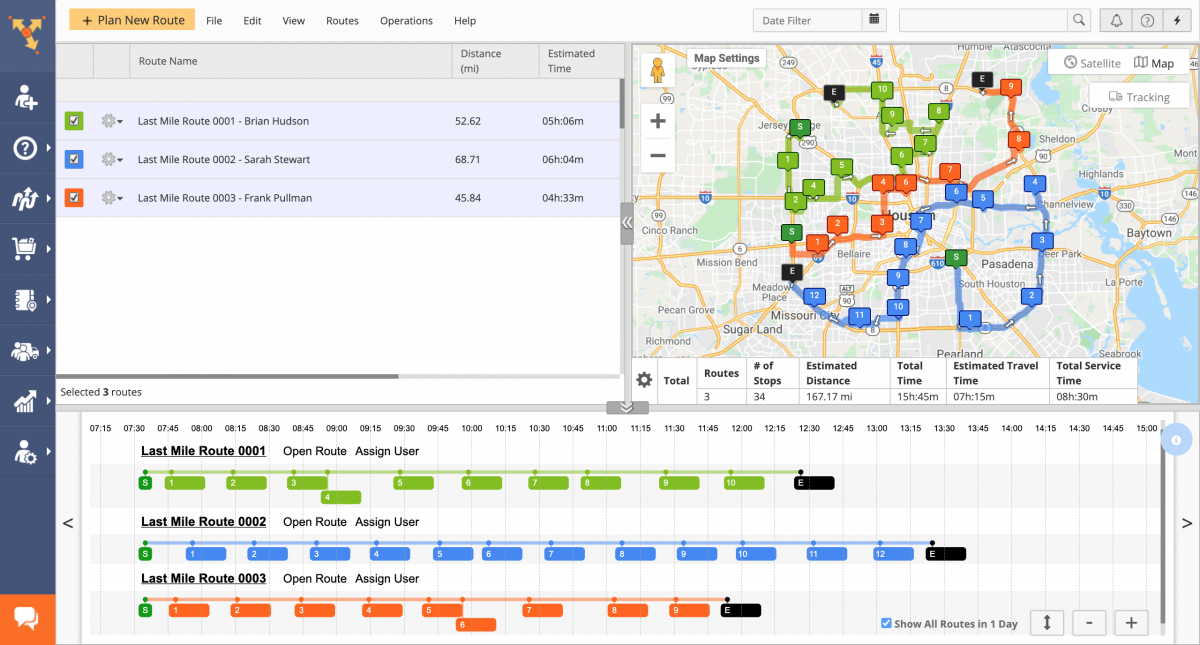 3. Add Routing Business Rules and Route Constraints
Add delivery time windows and availability hours for each customer to minimize route wait time. Factor in traffic jams and weather conditions, set limits for cargo volume and the maximum number of packages that can fit in a delivery car, and a lot more. Your Route4Me route planner gives you the freedom to customize routes as per multiple constraints – from avoiding danger zones to limiting the maximum distance per route and setting priority order statuses.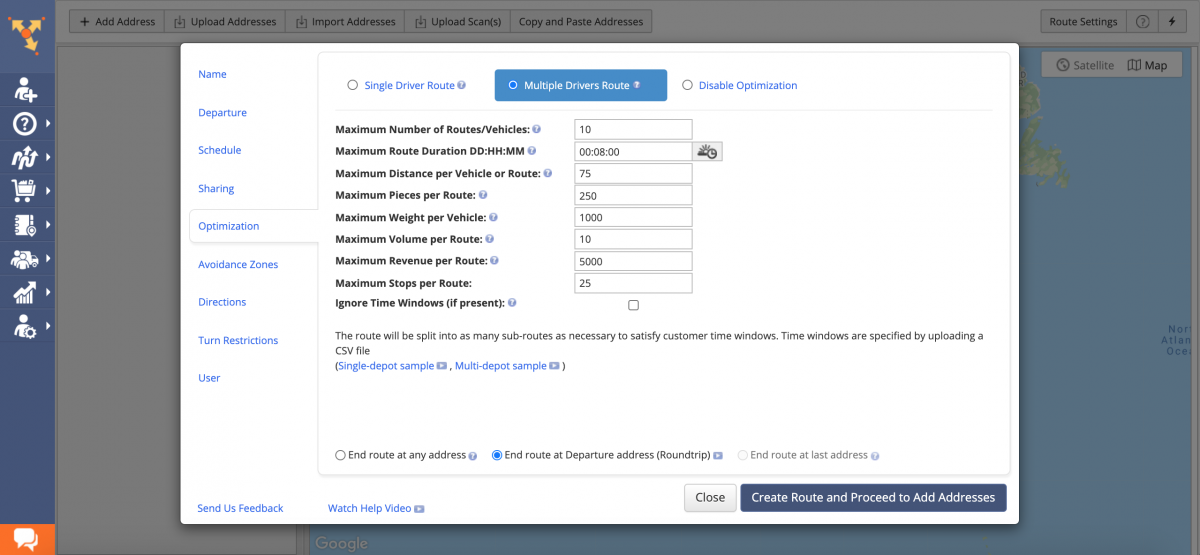 4. Dispatch Optimized Routes to Delivery Drivers
Plan routes on the desktop route planner or on the route planner app and choose the best option for you to assign and dispatch planned routes to delivery driver mobile devices. You can streamline communication with delivery drivers with Route4Me's fast and easy route dispatch. Use the mobile route planner to sync routing data from the field in near real-time across all connected devices.