How to Plan a Multi-Stop Route?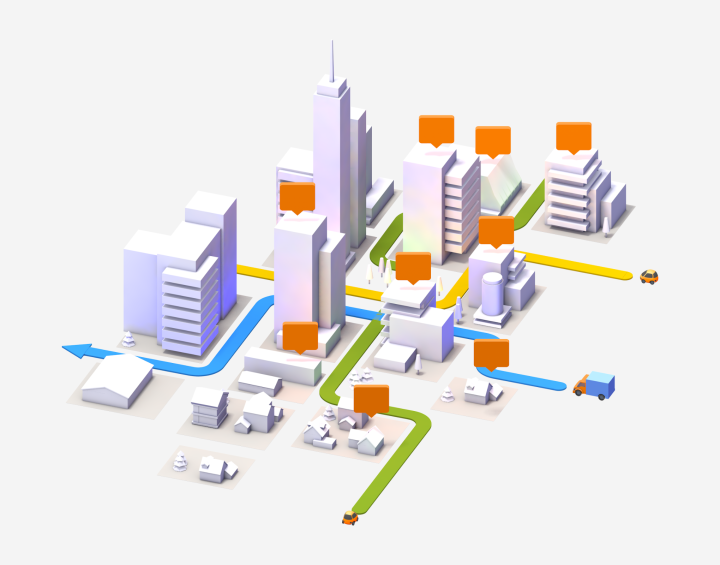 Table of Contents
To plan a multi stop route on Google Maps, you need to ensure that you insert all of your addresses in the sequence you want to visit them. Google Maps doesn't offer the ability to automatically order your stops in the most cost-efficient and time-effective way. Also, you may create a route with a maximum of 10 stops.
That being said, there is much more to route optimization than just connecting dots on the map. You also need to account for multiple factors that can influence your entire operation's efficiency, performance, and bottom line. Google Maps doesn't provide such capabilities – but a delivery route planner does.
Route Optimization Business Rules & Customer Variables
Here are some of the many variables that you need to account for to plan multi-stop routes efficiently:
Your fleet vehicles' capacity (maximum weight, cubic volume, number of items on board, etc.)
Traffic restrictions, such as congestions, rush hours, and near real-time traffic conditions
Weather conditions such as heavy rain, slippery roads, hail, blizzard, storm, etc.
Availability of your drivers and vehicles
Customer availability hours (customer time windows)
Avoid or include left turns, right turns, highways, tolls, etc.
Multiple Stops Routing Example
Imagine you have 100 customers that need to be serviced in a single day. Each customer has specific visitation hours, your vehicles have different loading capacities, and you have a limited number of drivers. Add to that weather and traffic unpredictability. Now, you need to create several multi-stop routes while factoring in all the variables mentioned previously. You need to ensure that:
Your fleet resources are used at their full capacity;
Your stops are sequenced in the most cost-efficient and time-effective way possible;
You respect the road restrictions applicable to your vehicles;
You minimize wait time between stops.
As you can see, planning a multi-stop route is a very complex combinatorial problem that is nearly impossible to solve manually. Route planning automatically finds the solution for both the Vehicle Route Problem (VRP) and the Travelling Salesman Problem (TSP).
That's why you need route optimization software or a delivery route planner: to compute through millions of possible multi-stop routes and generate only the most feasible versions in a couple of seconds.
Multi Stop Route Planning Software
Route planning software or a multi-stop route planner helps field service companies and delivery businesses to make the most out of their fleet and teams by automating the multi-stop route planning process. Route planning software processes hundreds of thousands of addresses and outputs the most cost-efficient multi-stop routes in a couple of minutes, helping businesses reduce fuel expenses and payroll costs.
Multi Stop Route Optimization Benefits
With multi-stop route optimization software – also known as a delivery route planner – you will be able to utilize your fleet and team at their full capacity. Multi-stop route optimization will help you:
Sequence your multiple stops into the most optimal order
Cut operating costs (including payroll and fuel expenses)
Streamline your supply chain
Get more visibility into your entire infrastructure
Keep your customer happy
Deliver more packages with fewer fleet resources
Factor in unpredictable weather, traffic, and other variables when creating routes
Begin your 7-day test drive and try the Route4Me Route Planner for free!
Visit Route4Me's Marketplace to Check out Associated Modules: