How to Deliver Faster With Route Planning
To make faster last mile deliveries, you need to make sure that all customer delivery addresses are serviced in the most optimal and cost-efficient sequence. Additionally, that shipping address sequence may require factoring in hundreds of customer, driver, vehicle, and other routing variables. Here are 4 simple steps on how to deliver faster with the best route planning software in 2022:
Table of Contents
1. Map Multiple Delivery Addresses
The first step you need to take when trying to offer fast delivery is to import your customer delivery and shipping addresses into the routing software solution. You can import customer shipping details from any source, such as spreadsheets, cloud storage, CRM systems, eCommerce platforms, and more! After uploading your delivery addresses, you can get an overview of all customer geographical locations as map pins on an interactive map.
Subsequently, you can shape custom service areas or map territories and zones by drawing shapes on a map – it's as simple as that! Next, you can start mapping delivery routes with the addresses grouped in each map zone to avoid long back-and-forth trips throughout the city.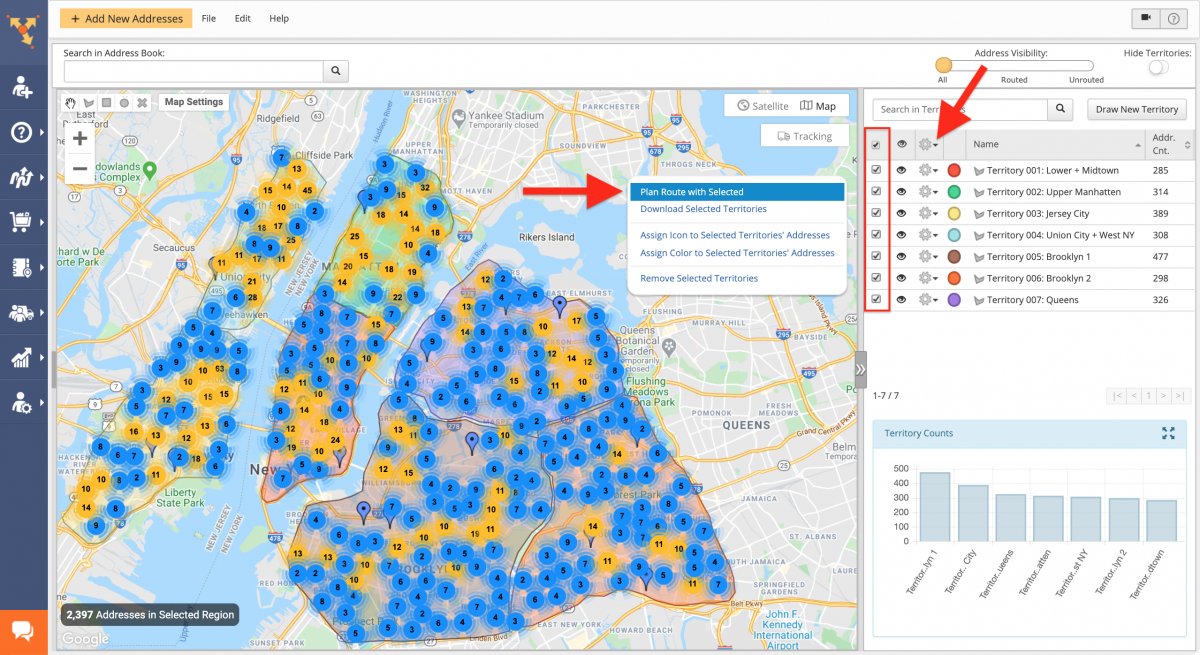 2. Select the Right Route Optimization Type
Choose the optimization type that best suits your business. You can split hundreds of thousands of addresses into the most optimal number of routes based on your driver and vehicle availability and business goals. Or you can plan a single route with multiple locations for only one delivery driver. The Route4Me Route Planner can accommodate all of your specific delivery business and logistics operations needs with multi driver, multi depot, single driver, single depot, and other optimization types.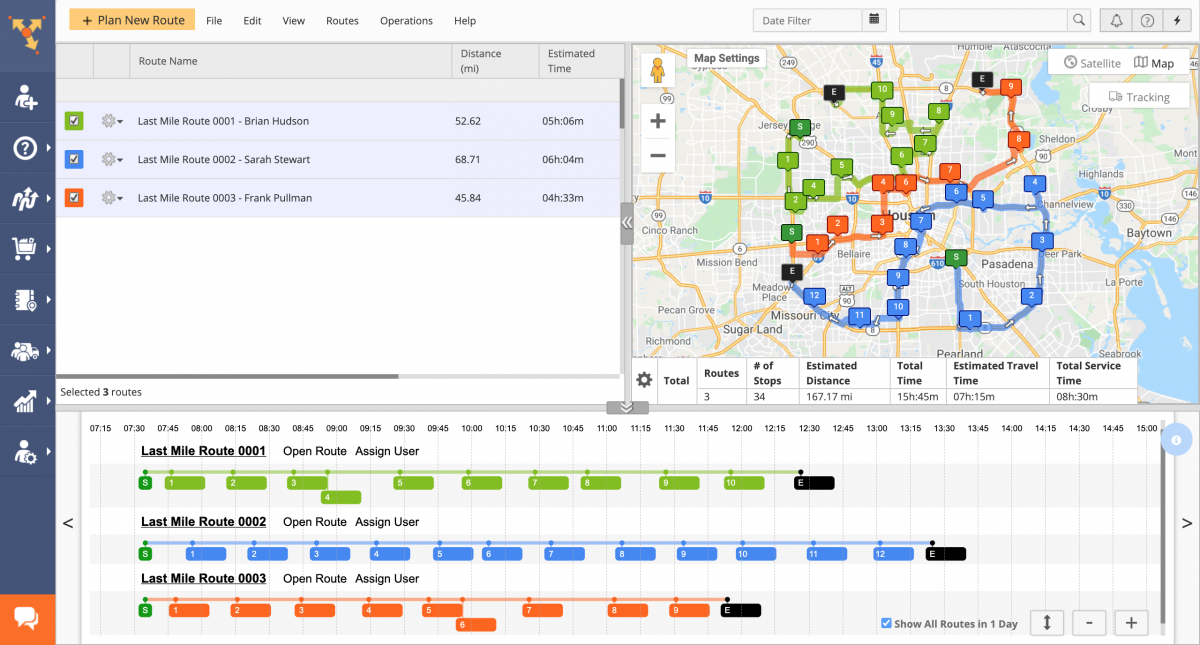 3. Apply Routing Business Rules & Constraints
After selecting the right optimization type for your route, it's time to further tailor and adjust the planned route according to your unique business rules. Now, you can apply different optimization constraints to meet your company's needs.
You can fine-tune your route optimization constraints and rules to account for time windows, vehicle capacity (i.e., cube, weight, the maximum number of boxes per vehicle, etc.). Setting up constraints and factoring in customer and business rules will help you get the most efficient results for your specific business case and routing scenarios.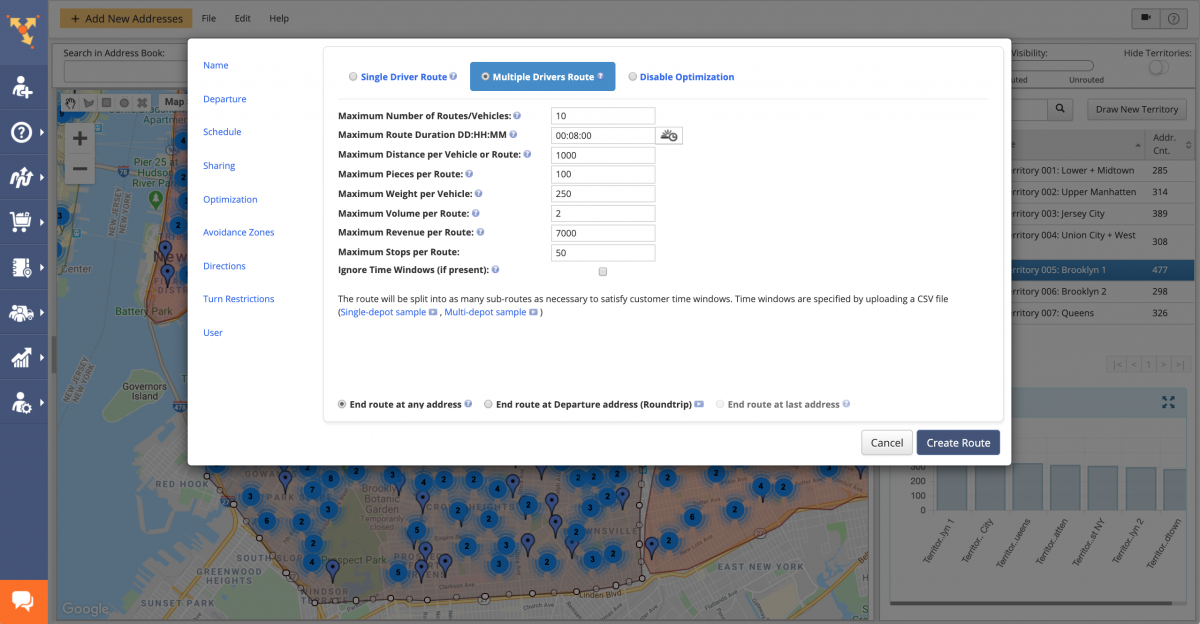 4. Dispatch & Navigate Optimized Routes to Deliver Faster
The final step of fast delivery is the actual delivery. To deliver fast and improve driver safety, use the route planner's in-app voice-guided navigation for iOS or Android and allow your delivery drivers to focus solely on the road – and not on the tiny screen of their mobile devices.
Route4Me enables you to navigate optimized routes with the best sequence using the best navigation driving directions. However, if you decide to use other Android or iOS navigation apps, you must ensure that the selected GPS app accounts for the current weather conditions, closed roads, traffic jams, etc.