How to Deliver Faster and Boost Delivery Speed
With such a high demand for last mile delivery in 2022, delivering packages faster and increasing delivery speed is mandatory for meeting customers' needs. To boost delivery speed and enable business growth, you need to make sure that your courier business makes the most of its fleet of vehicles and delivery drivers' schedules.
But how do you offer fast parcel delivery? How can your delivery courier business compete with giants such as Amazon, FedEx, and UPS?
When thinking about ways to improving delivery speed, you can't focus only on increasing your delivery speed. Shipping cheaper and faster go hand in hand when trying to increase profit. So, what's the key to faster courier services without increasing expenses?
Here's how to improve delivery efficiency and deliver packages faster in 7 steps:
Table of Contents
1. Warehouse Order-Picking Optimization
The first thing you'll want to do when optimizing your last mile delivery operation is analyzing your warehousing operations and see where you can improve. How do your order-pickers select the orders? Do you plan routes for your warehouse picking equipment? If not, you should consider it.
The Route4Me multiple stops route planner can help you with your warehouse routing process. With Route4Me routing software, you can plan warehouse routes with multiple drop-offs and pickups so that your order-pickers can become more efficient.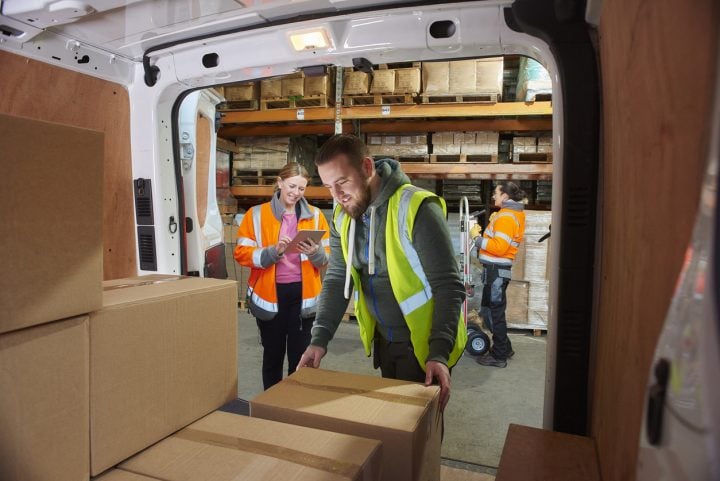 2. Optimize Your Delivery Routes
After making sure that everything goes smoothly in your warehouse, it's time to move on to optimizing delivery itself. As you probably already know, route optimization can save you time and help you make more money – if done right. So, find yourself a multi-stop route planner like Route4Me or RouteXL and optimize your delivery routes.
A capable route planner or routing software will not only help you find the shortest and fastest route, but it will also enable you to account for multiple business rules or optimization constraints while doing so. With the Route4Me route planner with multiple stops, you can plan routes with time windows and customer availability, vehicle loading and carrying capacity, weather conditions, and more!
Find yourself a routing software that can offer you routing solutions tailored to your industry-specific business needs.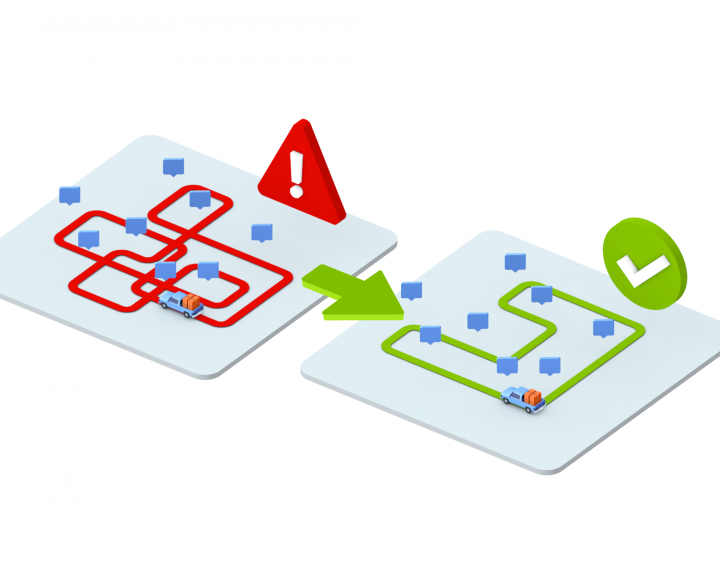 3. Integrate Your eCommerce Platform With Your Route Planner
To make your courier business faster and increase delivery speed, you must automate and digitize every business process possible. Once you have implemented a multi-stop route planner or delivery management system, it's time for the eCommerce and/or CRM integration.
You need all your delivery addresses and drop off locations in a single place. You simply cannot afford to waste time switching back and forth between software solutions and tools when planning routes – especially when trying to improve delivery efficiency.
Sync your customers' details and shipping addresses with your route planner address book for an easier and more efficient routing process.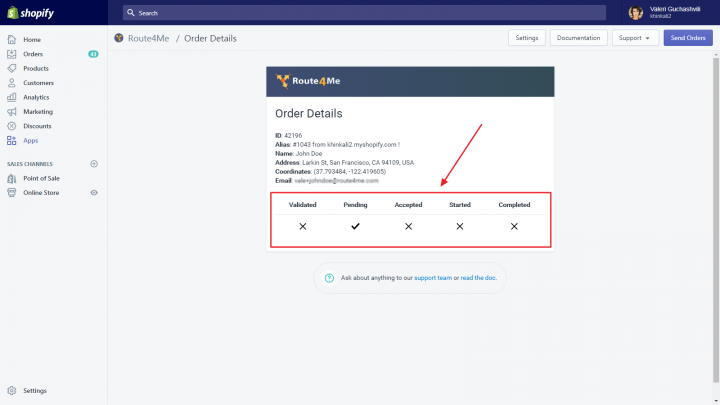 4. Create Delivery Schedules to Easily Route Recurring Orders
When trying to deliver more packages to meet your customers' increasing demand for your courier services, it's vital to plan routes ahead. You can plan in advance scheduled maintenance for your vehicles, so you know what fleet capacity is available for each day. Also, when offering services similar to Amazon's Subscribe and Save, you would want to automate route planning for those recurring orders.
Subscription box shipping, recurring orders, subscription-based services – you name it, and the Route4Me route planner will help you schedule it. Creating delivery and shipping schedules will enable you to offer auto-delivery services – which in turn will help you increase delivery efficiency.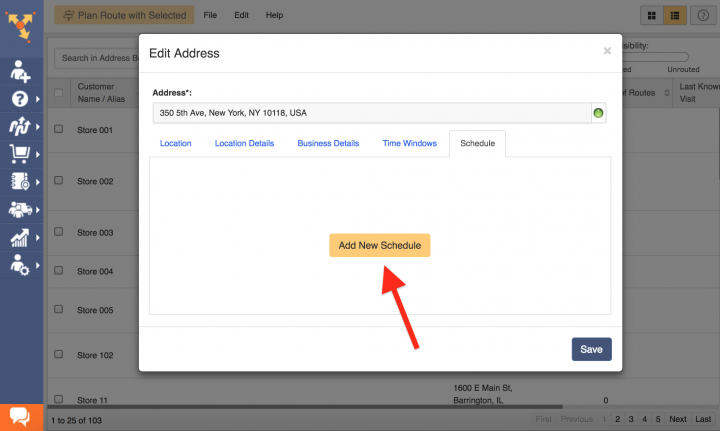 5. Track Delivery Drivers
If you're not tracking your delivery drivers and fleet vehicles, all your route optimization, delivery schedules, and route planning efforts might not result in the expected outcome. Make sure to keep extra-long lunch breaks, unnecessary idling, fuel card fraud, and route detours to a minimum.
Track your delivery drivers and incentivize those that are meeting or even exceeding your expectations.
With the Route4Me route planner for multiple stops, you can track your delivery drivers in near real-time simultaneously. You can also watch as your drivers have completed planned routes in a tracking history video format, in retrospective. It doesn't matter when or how you track your drivers as long as you do it – be it live on a map or after the fact as a movie.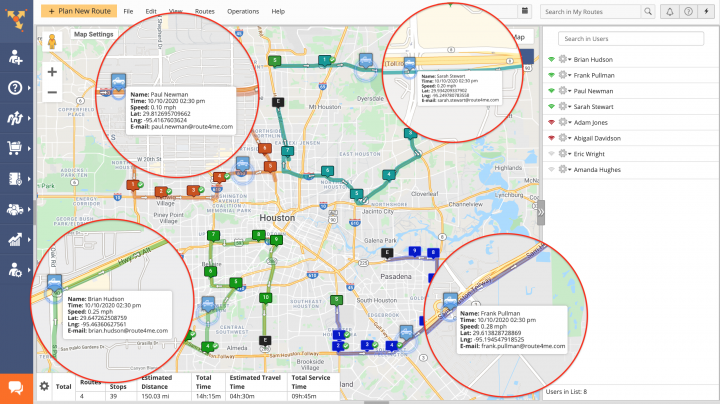 6. Offer Track & Trace and Notify Your Customers
Another thing to consider when trying to deliver packages faster is the actual service time your delivery drivers spend at each stop. It would be best if you found ways to minimize that service time as much as possible. That's why you should notify your customers when their ordered package is on the way.
Your route planner should help you enable and automate customer delivery notifications. So, whenever your delivery drivers get close to a customers' shipping address, the customer needs to know and prepare to pick up their order. This way, you'll minimize the time your drivers spend waiting for the customer to answer the door to claim their package.
To avoid customers calling customer service all day to check their delivery status, you can also offer track & trace. This will also contribute to boosting the overall efficiency and performance of your delivery courier services.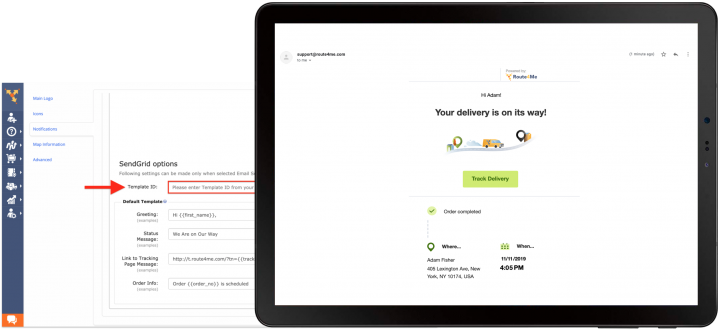 7. Keep an Eye on Reporting, Analytics, and Routing Data
The last step to delivering packages faster is to sit back and relax. Now, all you have to do is draw the line and check the collected data, delivery metrics and logistics KPIs on your multiple stops route planner dashboard.
This is the moment of truth. Have all your efforts paid off? What went wrong? How can you fix it?
The data will answer all your questions. If it worked, keep up the good work. If it didn't, take a closer look at the reports. What logistics process needs more attention?
The Route4Me multiple stop route planner will help you make sense of all your routing data by offering you a visual representation of planned vs. actual metrics such as: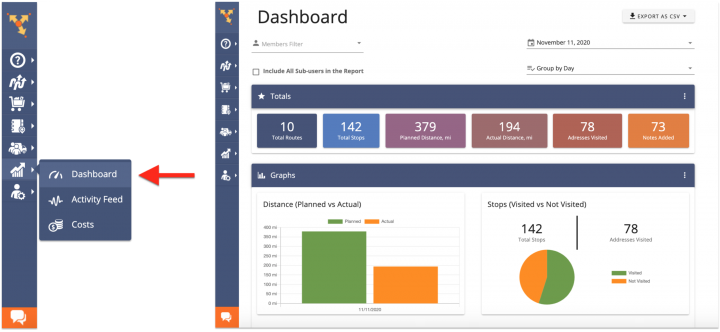 Just like any business improvement process, boosting delivery efficiency takes a bit of work – but it surely isn't impossible or nearly difficult to attain. All you need is a reliable routing partner by your side to help you accomplish your goals. Route4Me routing software is here to help you mark your route optimization objectives as achieved with a free 7-day trial.