How to Optimize Distribution & Middle Mile Logistics
Table of Contents
Since such giant retailers like Walmart and Amazon have already started to take action in reducing the costs of middle mile logistics, the mid-mile has become more than just an industry buzzword well before 2022. If you're looking to automate repetitive logistics processes and lower the cost of expensive logistics operations, middle mile transportation and middle mile logistics are what you definitely need to look into.
Try the middle mile free route planner trial and use your own business, logistics, and routing data to see what benefits you can get for your unique business. Get Route4Me's 7-Day Middle Mile Free Route Planner Unlimited Stops and Unlimited Tasks Test Drive Today!
What Is Middle Mile Logistics?
Middle mile logistics is more commonly referred to as local distribution. Just like the first and last mile, mid mile logistics defines a segment of the supply chain. The middle mile logistics processes encompass the transportations of goods and customer orders from a fulfillment center or warehouse to a store or distribution hub.
Recently, giants like Amazon started optimizing their middle mile logistics operations while looking for cost-cutting opportunities. For example, the Amazon middle mile freight brokerage operation was reinvented with autonomous trucks.
Since middle mile and distribution routes are repetitive and rarely change, logistics-intense businesses saw an optimization opportunity in automation: from automated route planning to self-driving cars and planned warehouse order-picking.
First Mile, Middle Mile, Last Mile Logistics
The supply chain is split into 3 segments: the first mile, middle mile, and last mile. The first mile refers to transporting goods from a manufacturer's production facility or manufacturing center to a warehouse or fulfillment center. Once the merchandise reaches the warehouse, the first mile ends and the middle mile begins. From the warehouse or fulfillment center, the goods will be transported to a distribution hub. The last mile starts from the warehouse and ends once the goods reach the end customer.
From the three supply chain segments, most retailers focus on optimizing the last mile – since it's the most expensive leg of the fulfillment chain. But optimizing the middle mile can be a great way to slash expenses.
How to Optimize Distribution & Middle Mile Logistics
If you have already optimized your last mile processes but still looking for ways to spend less, try optimizing middle mile logistics operations. Here's how to optimize middle mile logistics in 9 steps:
1. Consider In-House Middle Mile
When your operation relies heavily on local drayage providers, LTL carriers (such as FedEx Freight, UPS Freight, YRC Freight, etc.), third-party freight brokers, and trucking companies, you don't have much control over your middle mile transportation expenses. That's why the first step in optimizing your distribution is trying to run your middle mile in house.
Middle mile logistics is predictable and repetitive. As a result, middle mile automation is not hard to achieve – at least from a route planning standpoint.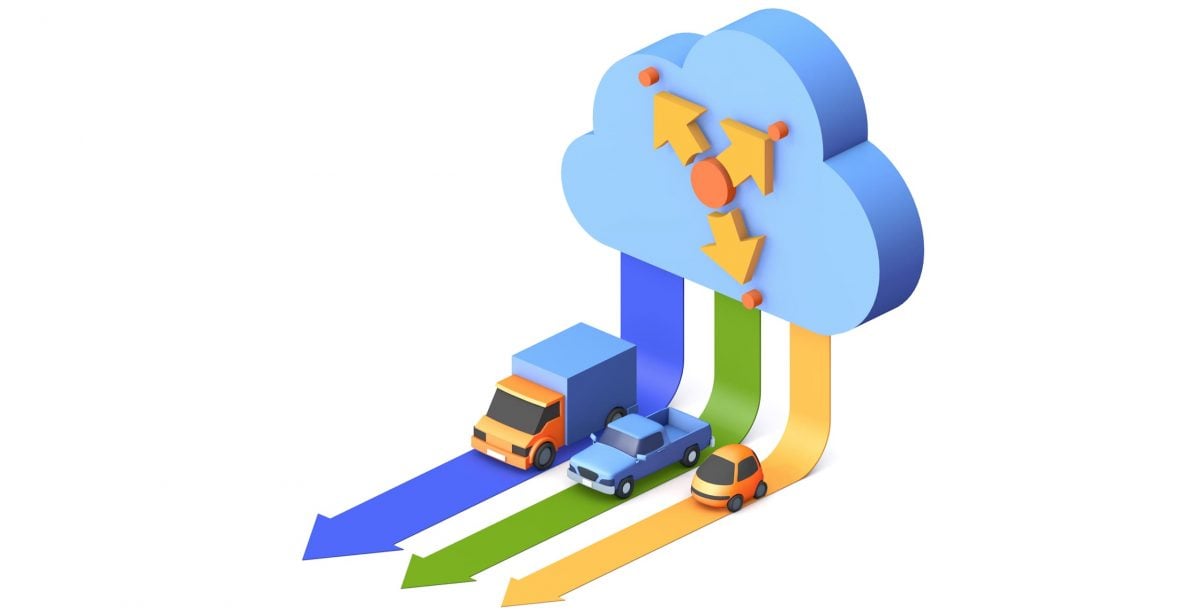 2. Use Route Optimization Software
As you manage middle mile operations yourself, now you can start automating the most repetitive processes. To achieve this, you should consider investing in route optimization software or a route planner for distribution.
Since all the businesses are unique and have different needs, opting for a customizable middle mile and local distribution solution will be more financially effective than a one-size-fits-all solution. A custom mid-mile optimization solution will prevent you from paying for features you don't use or need. This way, you'll avoid unnecessary fees and expenses. Route4Me route optimization software will offer you the possibility to build a complete, custom routing and fleet management solution that can satisfy all your middle mile logistics needs.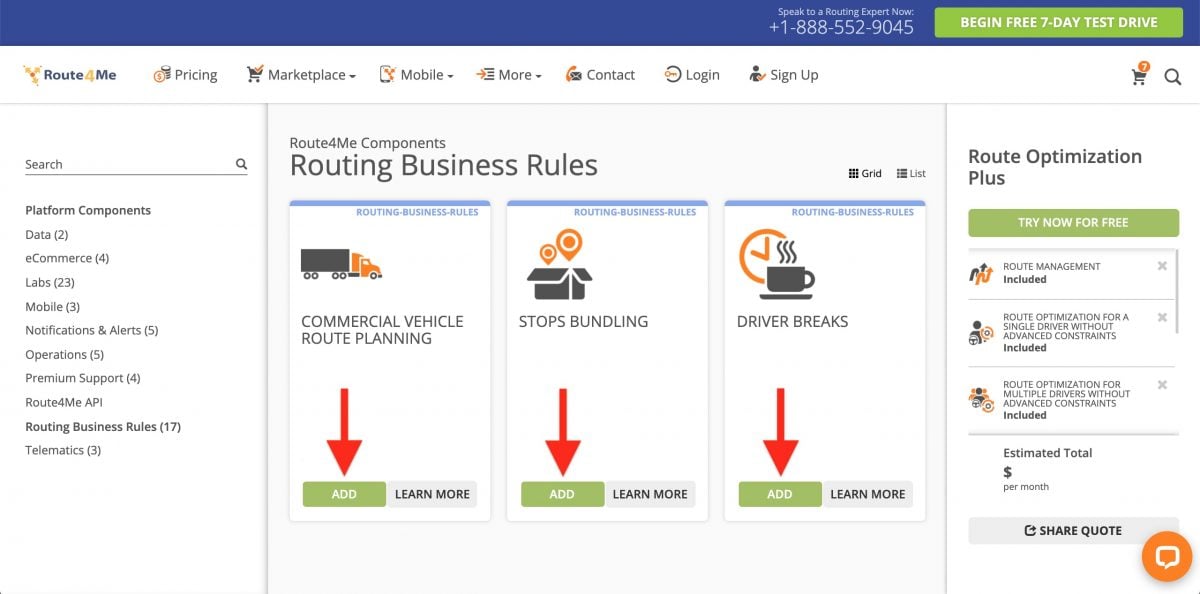 3. Import Addresses from Any Customer Database (CRM, eCommerce Platforms, Excel Spreadsheets, etc.)
Once your fleet management solution, route planner app, or routing software is all set up, you can proceed to import your customers' addresses. Hopefully, you've chosen a route planner that can be integrated with your CRM or eCommerce platform.
For example, Route4Me route optimization software allows you to import and sync CRM and eCommerce contacts with ease. Alternatively, you can also import shipping addresses from Excel spreadsheets, Google Cloud, online file sharing tools (such as DropBox), and more.

4.  Specify Custom Middle Mile Optimization Parameters
After choosing and implementing a routing solution, you need to make the most out of it. When planning distribution and middle mile logistics routes, make sure you set up the right optimization constraints and business rules so you can lower your operational costs with a click of a button.
The Route4Me route planner for middle mile logistics allows you to fine-tune route planning as per your fleet capacity and routing preferences.  You can custom the route planning outcome by limiting and adjusting:
This way, your distribution routes will perfectly fit your workforce and fleet capacity. And, for example, when loading a distribution vehicle to its full loading and carrying capacity, you will be able to transport a larger quantity of goods with the same number of – or even fewer – trucks.
Consequently, you will make more money. Plus, your goods transportation operations will be faster and more cost-efficient.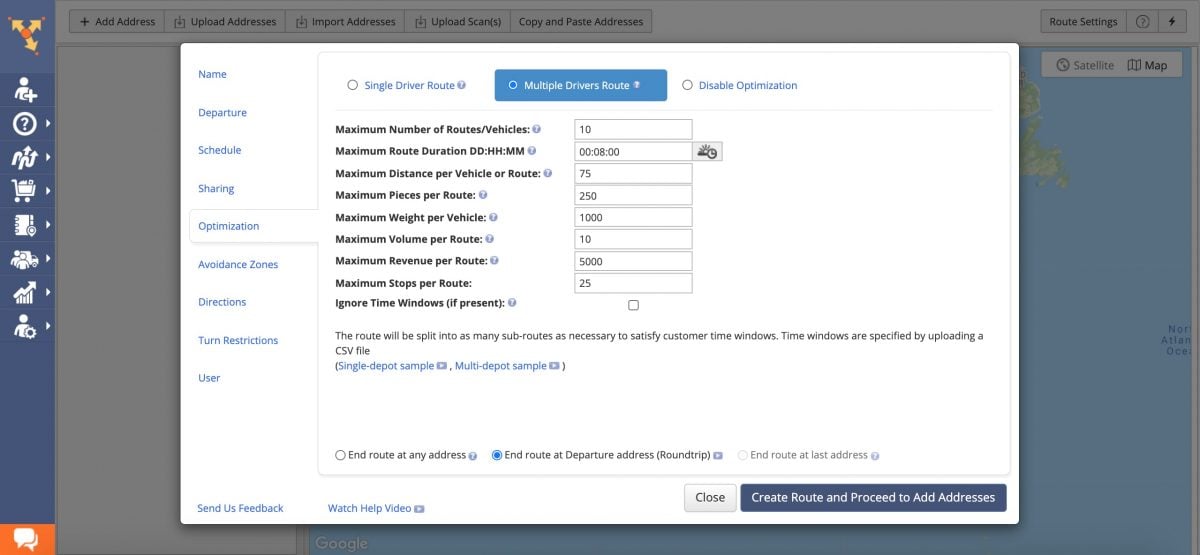 5. Optimize Distribution Routes
When you have to plan cross-docking or transloading routes, multi-depot routes, and other types of routes with multiple destinations for your trucking fleet, distribution route optimization is mandatory.
Handling cartage trucking, local distribution, urban freight distribution, and any distribution logistics operations can get expensive if your distribution planning isn't on point. Having distribution drivers circling around the city or making detours between depots or fulfillment center can cost you fuel, time, and sometimes customers.
To optimize your middle mile logistics and distribution operation, you have to optimize your multi-stop routes.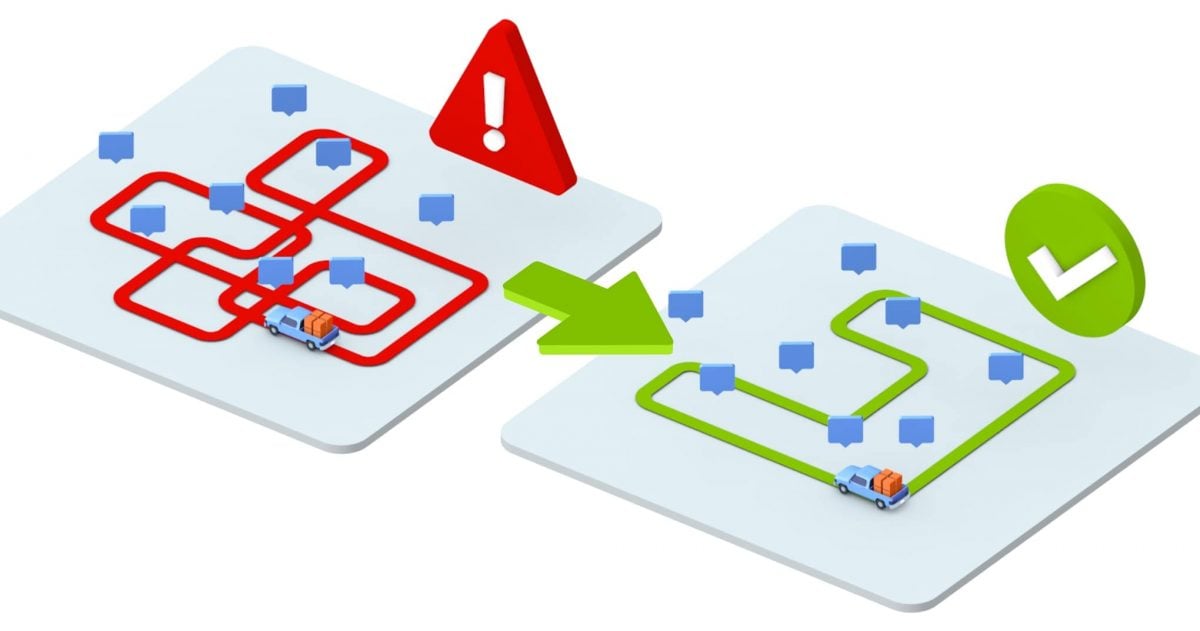 6. Schedule Recurring and Repetitive Mid-Mile Routes
The next step to achieving a more efficient mid-mile is to further automate processes. Thanks to its predictive nature, middle mile logistics allows you to plan routes ahead. When you have to plan the same routes over and over again, you'll only lose expensive time.
Route4Me routing software for distribution and middle mile delivery optimization allows you to create template routes, plan routes with specific distribution and delivery schedules, and even schedule planned routes as events in your calendar.
This will not only help you gain even more visibility into your entire middle mile operation, but it will also make route planning more time and cost-efficient.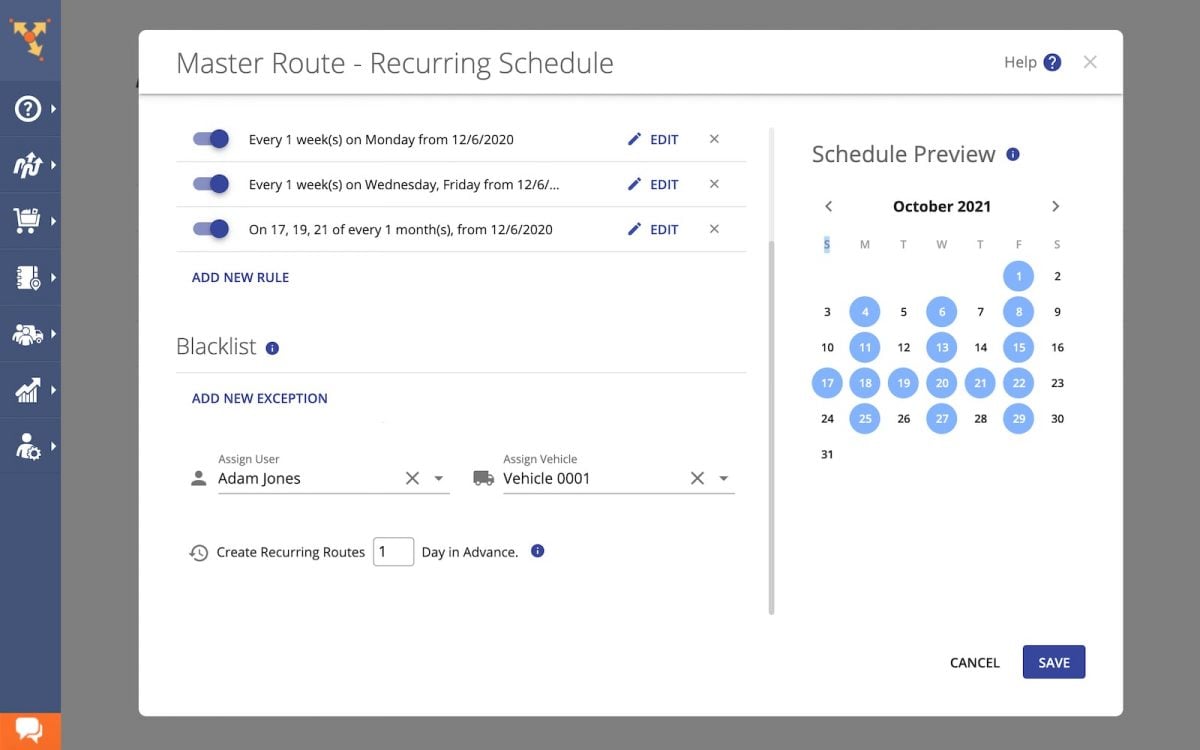 7. Send Middle Mile Routes to Drivers' Route Planner Apps or GPS Truck Apps With Truck Navigation
Once your distribution and middle mile delivery routes are planned and optimized, you need to dispatch the planned routes to truckers' truck GPS apps. The Route4Me distribution route planner with truck navigation enables you to send the route straight to your drivers' phones. Moreover, drivers can install the Route4Me route planner apps for free.
Both the iOS and Android Route4Me free route planner apps allow truck drivers to collect proof of delivery, update their route progress, and navigate the routes using the in-app voice GPS navigation that accounts for near real-time traffic, weather, and other conditions.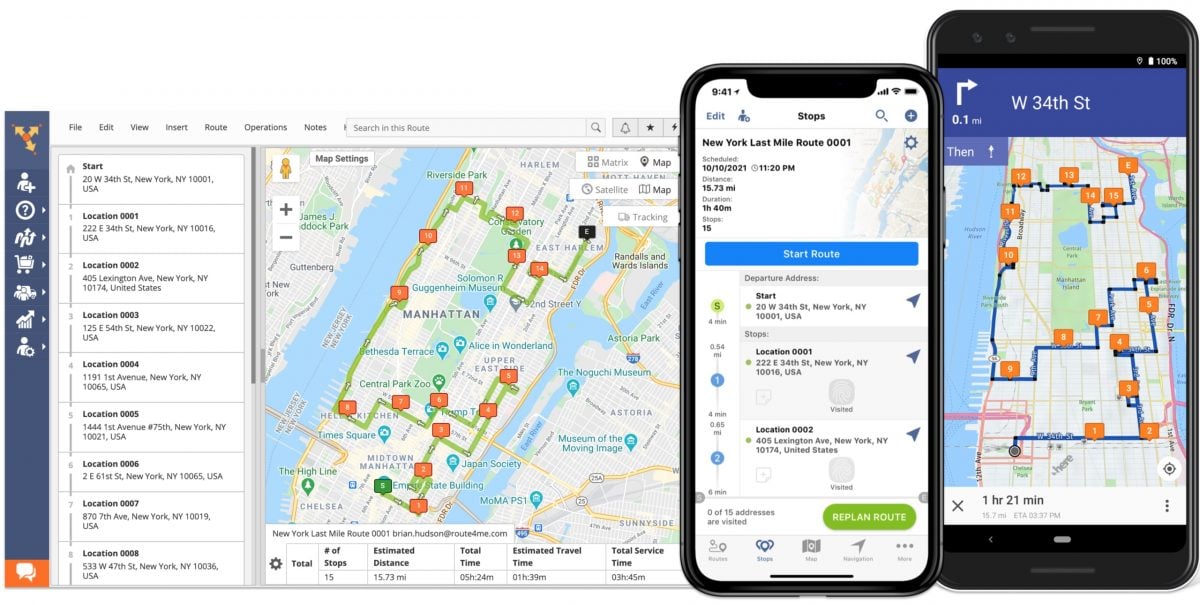 8. Improve Warehouse Operations
Finally, you should focus on improving warehouse management. Consider planning routes for warehouse order-pickers and improve inventory control, order inventory, and your overall warehouse management strategy. This will help you streamline the loading and unloading of goods and contribute to the efficiency of your distribution strategy and middle mile delivery.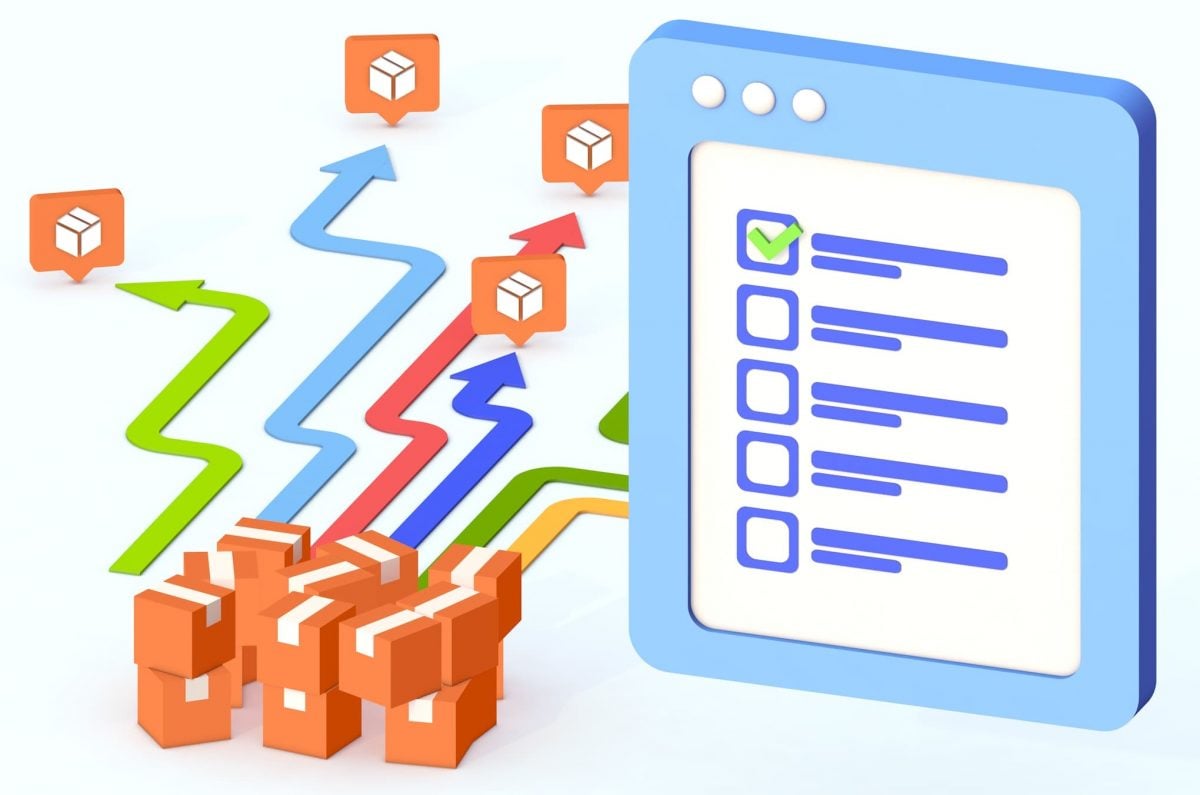 9. Track Analytics and Middle Mile Logistics KPIs
The last step to optimize your middle mile logistics operation is to see if your hard work paid off. In order to see the results of all the planning from the previous steps, you should check the reports and analytics on your route planner.
When using the Route4Me route planner, you get a clear and easy-to-understand visual overview of your operation. The route reports and analytics dashboard breaks down data into statistics and useful middle mile logistics KPIs so you can better understand metrics such as:
Total planned routes
Total stops
Planned vs. actual traveled distance
Visited vs. not visited addresses
Notes added as proof of delivery or POD
And more!
Route4Me enables you to generate reports as per each truck driver or delivery driver, a specific date, or stop type. You can even download the generated reports with routing data as CSV files.