Add Vehicles – Create Vehicles and Vehicle Profiles
With Route4Me's dynamic routing software, you can build and manage an entire fleet of cars, vans, trucks, trailers, semis, or heavy equipment and then effortlessly and efficiently manage, organize, and coordinate them all from one platform. Route4Me provides flexible vehicle settings that allow you to design detailed vehicle descriptions that can best accommodate the particular needs of your business or unique business model. Moreover, with Route4Me's advanced account-level permissions management, you are able to adjust the visibility of your entire fleet for your team members with just a touch of the button, allowing them to view and edit vehicles, only view vehicles without editing, and so on (learn more). For more convenience, if you are already using the services of a particular telematics vendor, Route4Me enables you to frictionlessly import vehicles from any preferred telematics vendor into your Route4Me account (learn how) and then modify the details of the imported vehicles, assign them to routes, track their fuel expenses, and more.
To create a new vehicle in your Route4Me fleet, first, go to "Vehicles" from the navigation menu to open the list of all vehicles associated with your Route4Me account and then click on the "Create New Vehicle" button accordingly.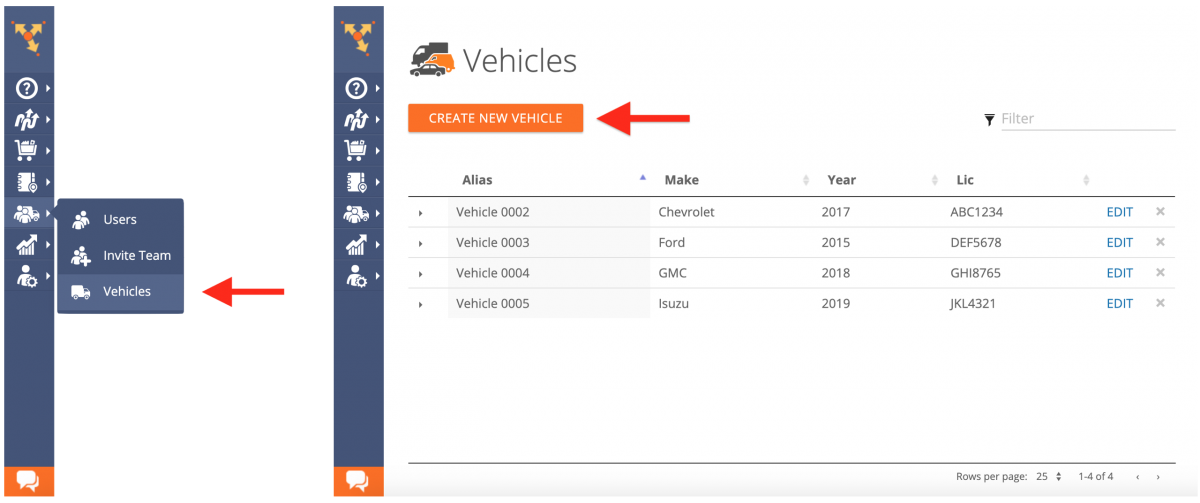 To learn more about fleet visibility permissions and the Route4Me Global Vehicles List, visit this page.
Next, fill out the vehicle's details with the preferred information. In the "Vehicle Information" section, you can add the vehicle's alias, license plate number, make, and model.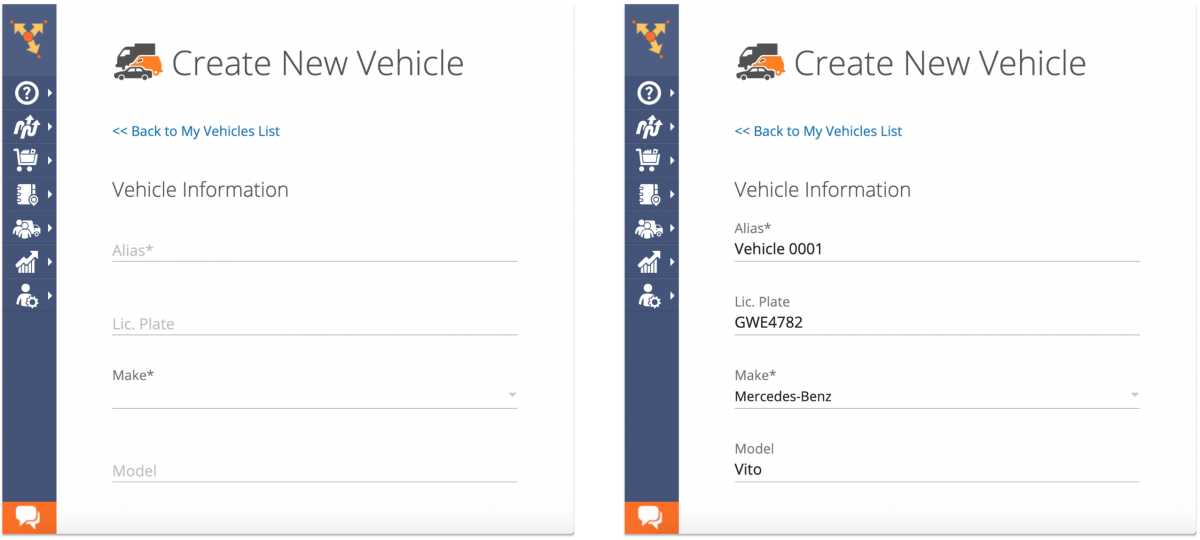 After that, fill out the vehicle's VIN (vehicle identification number), select the vehicle's manufacturing year, and then select one of the following vehicle types: 18 wheeler, big rig, cabin, cement mixer, coupe, dairy, hatchback, livestock carrier, motorcycle, pickup truck, sedan, SUV, tractor trailer, tree cutting, van, or waste disposal. To make the vehicle available for assigning to routes, check the "Active" box accordingly (learn more).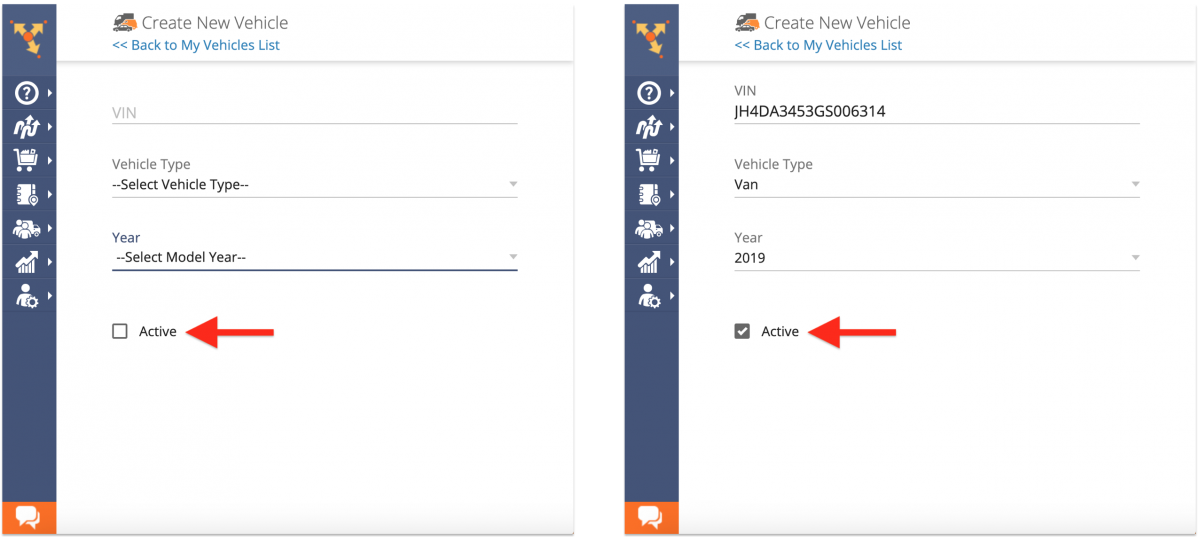 In the "Registration Information" section, select the country and the state in which the vehicle was registered, as well as the year when the vehicle was purchased.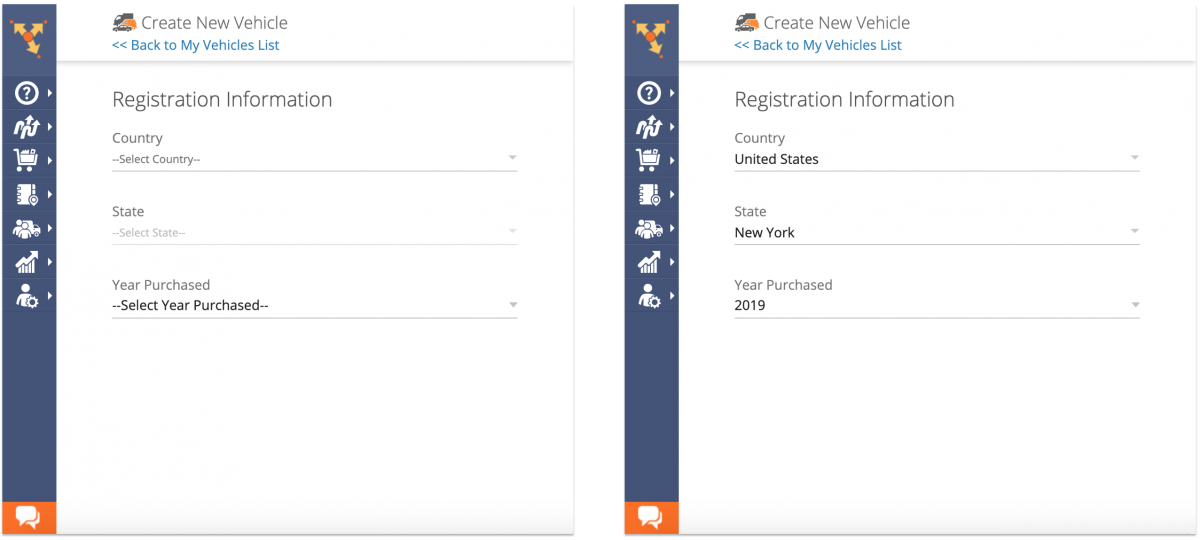 In the "Fuel" section, you can fill out the vehicle's fuel information:
– Fuel Type: Unleaded 87, Unleaded 89, Unleaded 91, Unleaded 93, Diesel, Electric, or Hybrid;
– City, mpg: Average fuel consumption in the city (units can be adjusted – learn how);
– Highway, mpg: Average fuel consumption on the highway (units can be adjusted).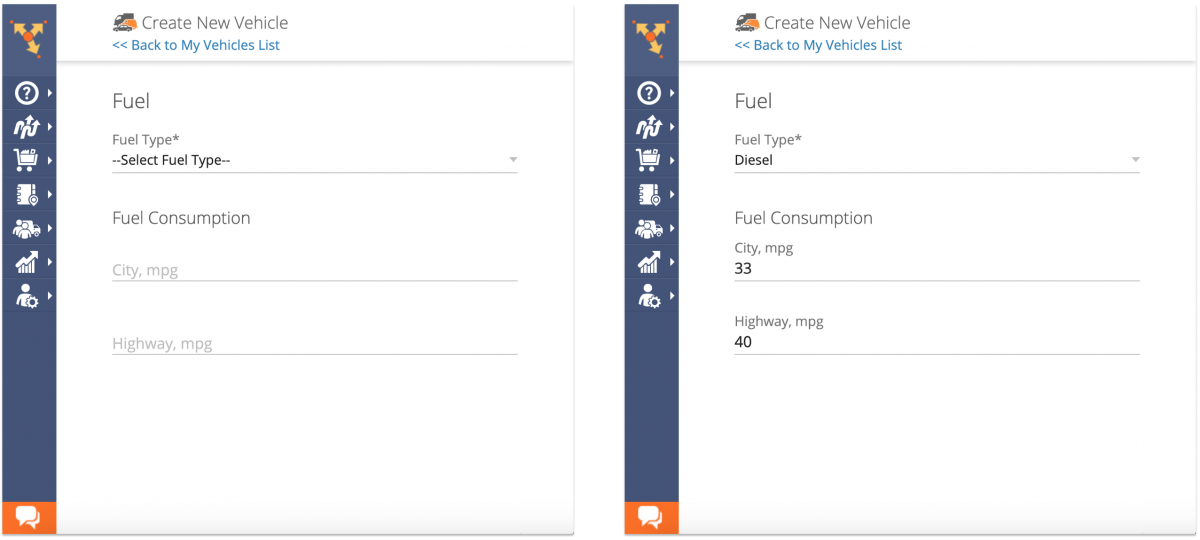 To finish and save the vehicle, click on the "Add Vehicle" button at the bottom of the vehicle's page. After the vehicle is saved, it becomes available in the Vehicle Editor accordingly.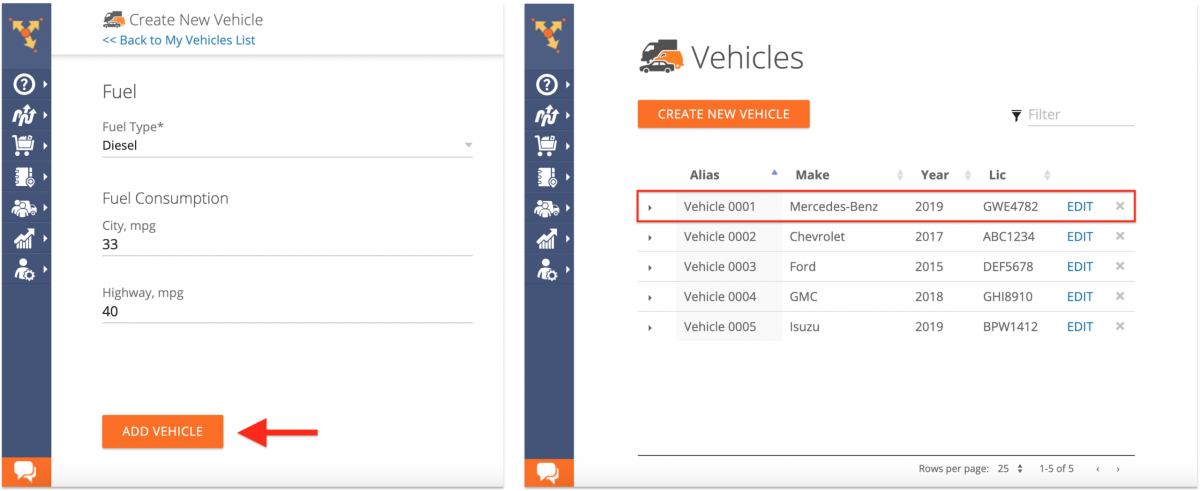 Once the vehicle is created, you can start assigning it to planned routes or the routes that are being planned, edit the vehicle's details, and more.
Visit Route4Me's Marketplace to Check out Associated Modules: