How to Collect Paperless POD or Electronic Proof of Delivery
Paperless POD or electronic proof of delivery is increasingly popular among last mile carriers in 2021 – and for good reason. Paperless POD enables delivery businesses to collect and store proof of delivery documents faster than the traditional paper POD method. Furthermore, any courier – from small delivery startups to enterprise courier giants such as UPS, FedEx, DHL, etc. – can benefit from using electronic proof of delivery systems instead of paper tickets.
Table of Contents
What Is Paperless POD or Electronic Proof of Delivery (ePOD)?
Paperless POD is also referred to as electronic proof of delivery (ePOD). ePOD usually consists of digital signatures collected by delivery drivers as they drop off packages to customers' addresses. eSignatures are captured with delivery signature devices, delivery note apps, electronic proof of delivery apps, or courier driver apps with ePOD capabilities (such as Sign on Glass).
Paperless POD can also help businesses implement a contactless delivery model with ease. Although it's common to collect customer's eSignatures, ePOD can also be captured with images, text, and other files.
How Secure Is Paperless POD?
Paper-based proof of delivery requires manual filing or scanning and uploading in a computer. Paper tickets can easily get deteriorated and lost before and even after making it to the back office.
As opposed to paper proof of delivery documents, electronic POD can't get physically lost. All the ePOD files are securely stored in the cloud which makes them easier to access and safer to file.
With ePOD, delivery businesses can improve operational accountability, delivery drivers can easily confirm that tasks were completed, and customers' ePOD delivery information is encrypted and safely kept in the cloud.
How Do You Get Paperless POD?
As mentioned above, to capture paperless proof of delivery, you need a digital device with Sign on Glass technology. This could be a smartphone with a proof of delivery app installed on it or a dedicated eSignature pad.
Purchasing eSignature pads will translate into a consistent initial investment plus additional maintenance expenses. Moreover, these delivery signature devices will be another thing to carry around for your delivery drivers.
On the other hand, an electronic proof of delivery app doesn't require any hardware upgrades or acquisitions. You can simply install it on your delivery drivers' phones, and you're good to go.
On the same note, you could also look for a route planner for delivery drivers that can also help collect ePOD. When doing so, you will have more control over your whole logistics operation. For example, Route4Me's route planner allows you to enable mandatory signature capture for each stop on your routes. This feature will guarantee that your drivers will not forget to ever capture a signature or other form of electronic proof of delivery.
With a capable paperless delivery system, you can:
Plan multi stop routes for deliveries
Dispatch the planned routes to your drivers' route planner apps
Enable automatic delivery alerts and customer notifications
Set up your own branded tracking page
Track your delivery drivers on a live map
Make more money with fewer fleet resources
Monitor driver behavior and performance
Analyze reports with logistics KPIs
Collect paperless POD
And a lot more!
Instead of looking for a delivery note app, you could consider investing in complex delivery management software that can help you oversee your whole courier service with a few clicks. This way, you'll avoid siloed data and keep everything under close supervision with minimal effort.
How Do Customers Track POD Numbers?
When going for a complete delivery management solution, you will be able to offer track & trace services to your customers. This will mean fewer or no customer service calls from customers to check their orders' delivery status. Moreover, you can send tracking alerts to customers automatically by setting up geofences around delivery addresses.
You can fill in customer notification templates with the order tracking link and parcel tracking codes or package tracking ID. After receiving the notification via SMS or email, your customers can click on the order tracking link and access your branded tracking page. Once on the customer portal, customers can insert the tracking code and start tracking their order status and delivery driver on a map.
As soon as the order is fulfilled, and after your delivery drivers collect the electronic proof of delivery, you have the option to make the collected files available to your customer on the customer portal.
How to Collect Paperless POD
To collect paperless POD with a route planner app for delivery drivers, you have to follow a few basic steps. The process of collecting electronic proof of delivery is quite straight forward. Here's a brief 7-step guide that will steer you through the process – from routing your orders to order fulfillment and POD capturing :
1. Import eCommerce Orders into the Route Planner
Before getting to capture your paperless POD, you need profitable delivery routes. So, the first step before getting a customer eSignature on your app is to route your orders. With Route4Me, you can import delivery information about your customers from your CRM, eCommerce platform, Excel spreadsheets, Google Drive, cloud storage, Dropbox, and more.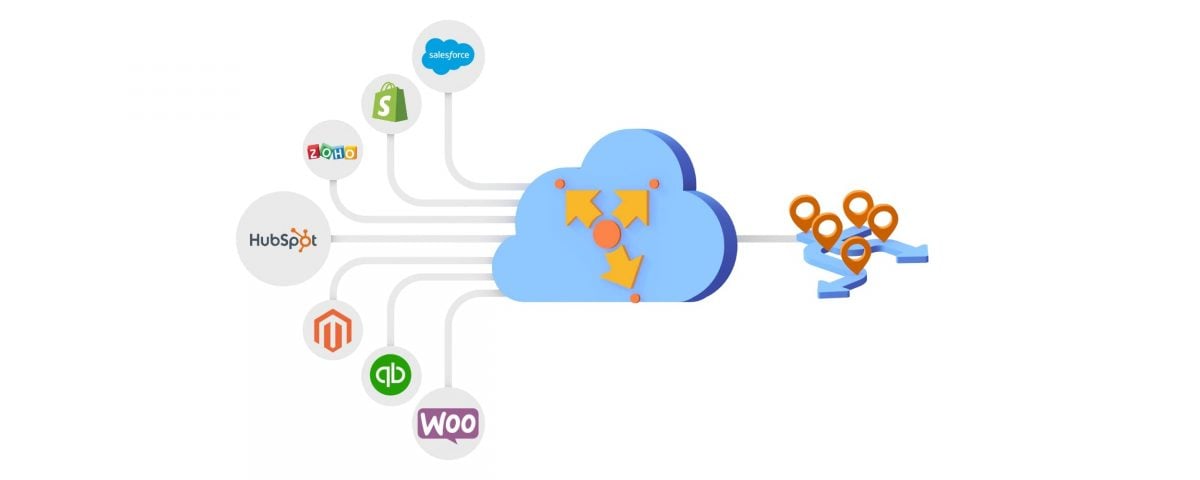 2. Plan and Optimize Routes With Your eCommerce Orders
As soon as you have your customers' delivery addresses at hand, it's time to sequence them into the most cost-efficient and time-effective delivery routes. At this point, you can set different route optimization constraints and business rules as per the number of drivers and depots, vehicle capacity, customer availability, and workload.
Thanks to its dynamic routing feature, the Route4Me route planner for delivery enables you to make changes to your planned routes even after they are dispatched to your drivers. Moreover, any change you make will be synced across all connected devices in near real-time. This way, your drivers can navigate the updated routes without disruption or extra effort from the dispatcher's side.
3. Dispatch Planned Routes to Delivery Drivers' Route Planner Apps
After planning and optimizing your multi stop routes, you can send them straight to your drivers' iOS or Android route planner apps. With the Route4Me route planner, your drivers can navigate the routes with the in-app voice navigation that accounts for live traffic.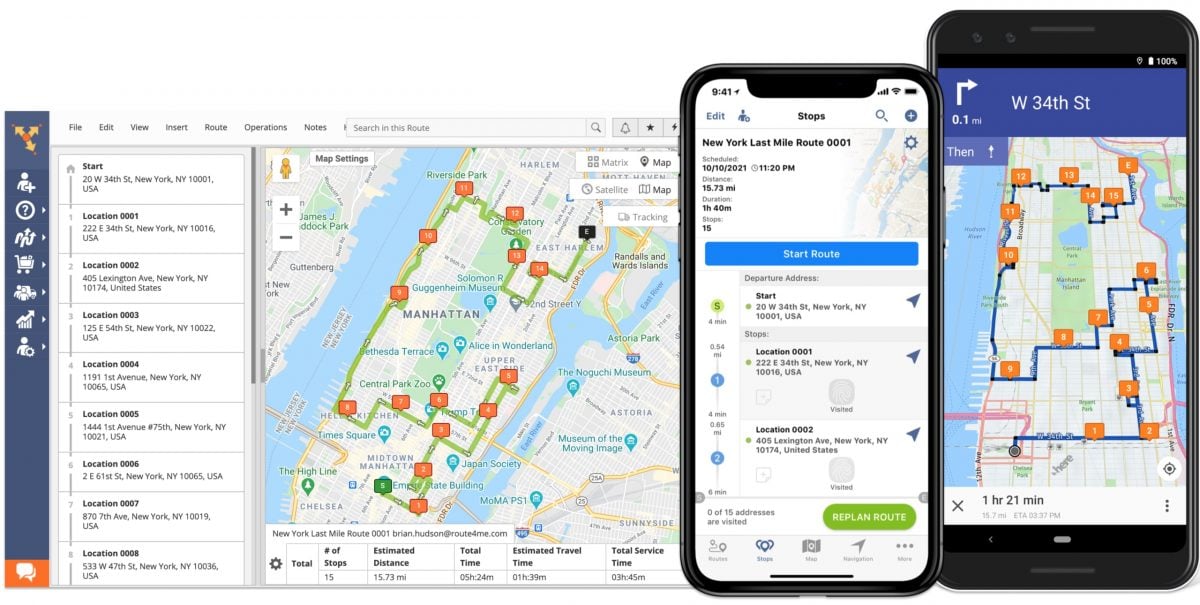 4. Enable Delivery Alerts and Send Tracking Numbers to Customers
To automate customer service and fully enjoy the benefits of an elaborate paperless delivery system, enable and customize delivery alerts and automatically keep your customers updated on their package delivery status. Send your customers the tracking code via SMS or email so that they can see exactly where on the route their driver is.
With Route4Me, you can even customize the icons that appear on the order tracking map depicting your customers and drivers. Plus, you can adjust your drivers' visibility radius on the map on the customers' side.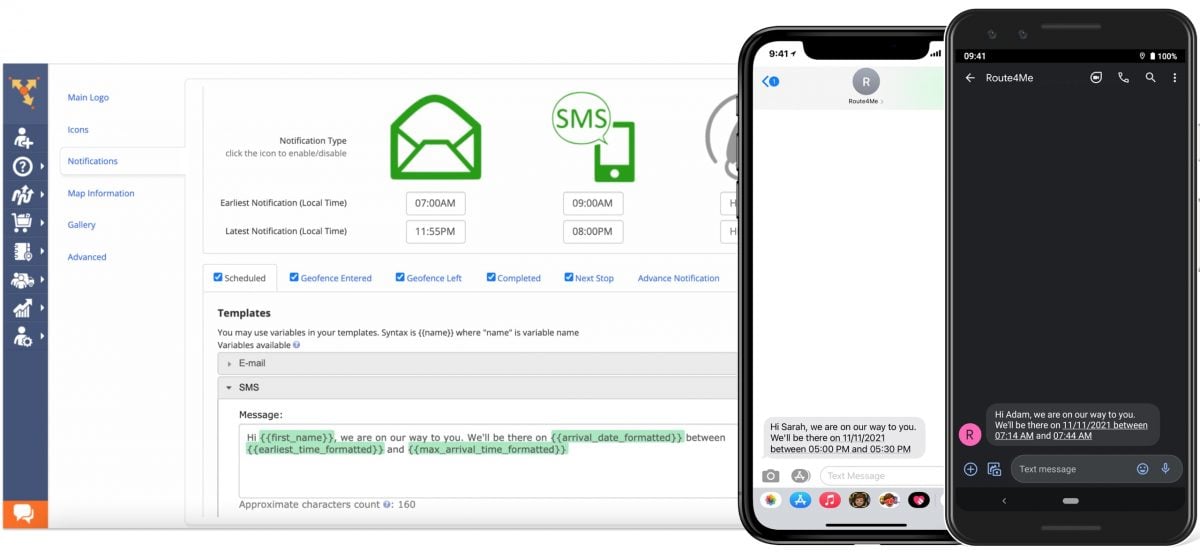 5. Delivery Drivers Collect Paperless POD on the Route Planner App
Once a driver reaches a stop on the route and hands over the package to the customer, they can collect paperless POD directly on their smartphones. Route4Me enables delivery drivers to collect proof of delivery in different formats, including eSignatures, images, text, videos, and audio recordings.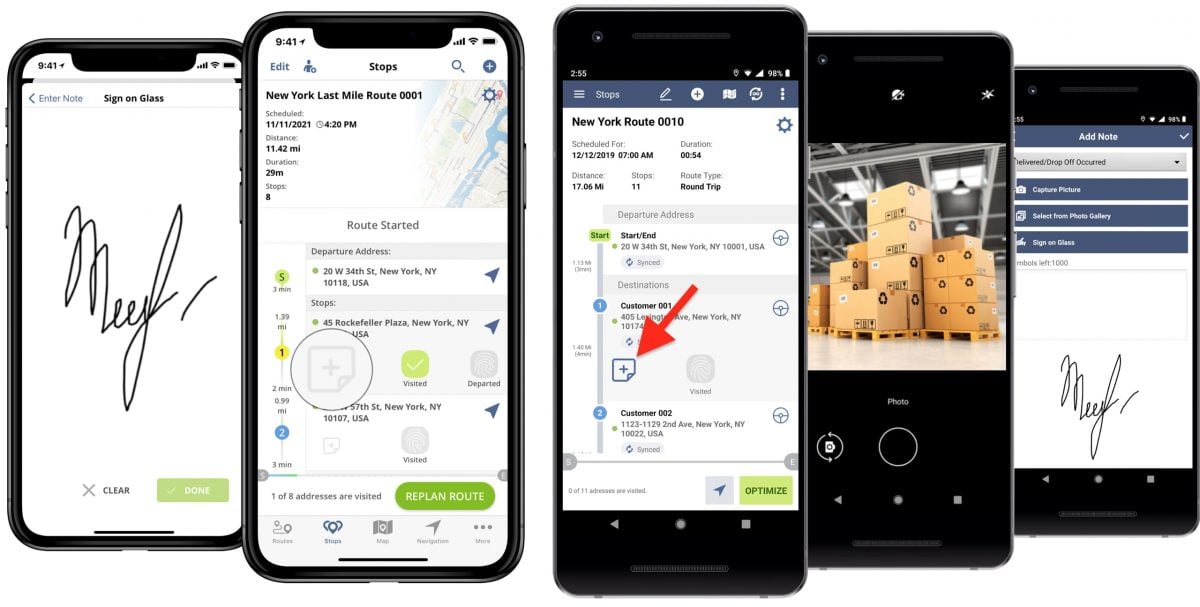 6. Access Paperless POD Files from Any Device
After your driver uploads the electronic proof of delivery into the route planner app, the file will be accessible across all the devices connected to your Route4Me account. You will then be able to access any proof of delivery file from the routing software web platform or route planner app easily and conveniently.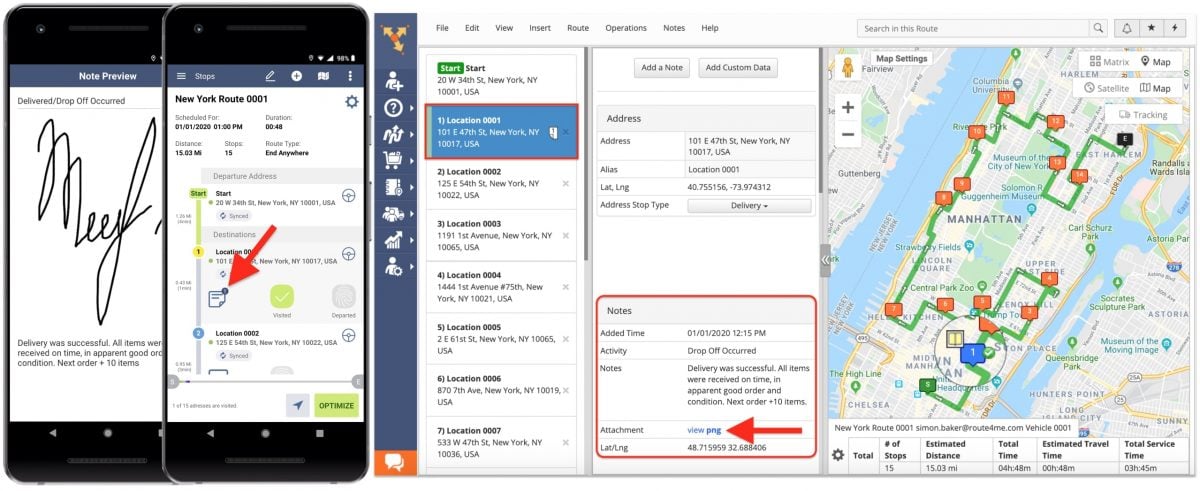 7. Make the Paperless POD Available to Your Customers
Enable your customers to access the paperless POD files your delivery driver collected from them. With Route4Me, you can make the POD files visible to your customers on the tracking portal.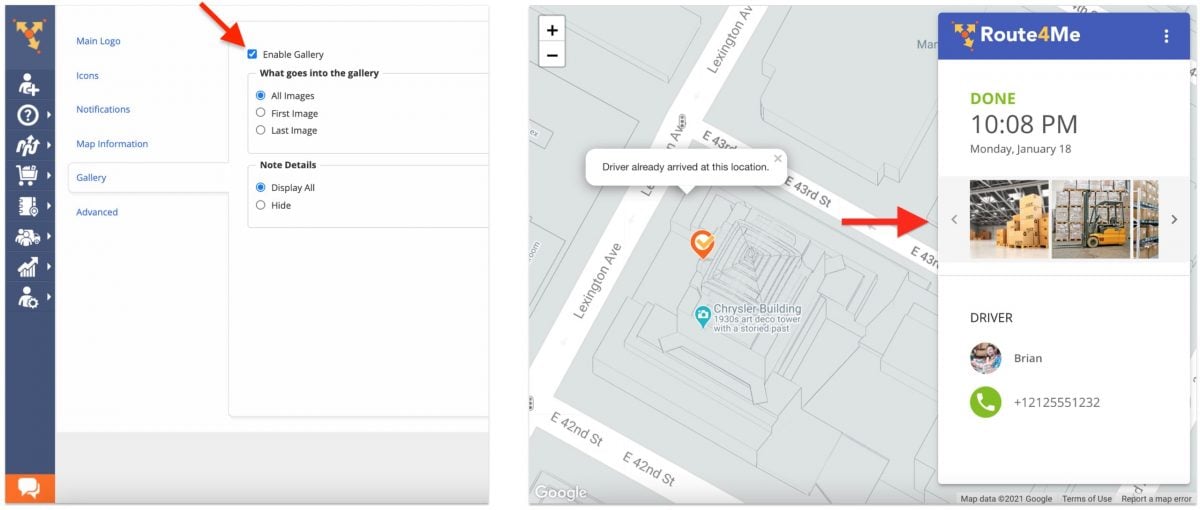 Now that you know how to collect electronic POD using a route planner, you can ditch paper POD and switch to a fully paperless delivery model. This will make your delivery drivers' lives easier since they will not have to worry about misplacing paper slips ever again. Plus, you will not have to worry about storing and filing proof of delivery documents and will be able to easily stay compliant with delivery confirmation regulations.