Mandatory Note Text Attachment – Android Route Planner App POD
Depending on the particular needs of your business or unique business model, you and your distributed team members may need to capture different types of data when out in the field. To make sure that you are always on the same page with your team and customers, in addition to signatures and photos, Route4Me's Android Route Planner also allows you to attach custom text messages to your route stops. Moreover, with Route4Me, you can also enable the mandatory text attachment for your entire team. The mandatory text attachment for Route4Me's Android app doesn't allow members to mark route stops as Visited and Departed before they attach a custom text message to the stop that they want to mark accordingly. Thus, you can effortlessly ensure that when your team members are out in the field, all the valuable data is properly collected and securely stored on your account, eliminating the chance of human error and any deviations from the plan.
Learn more about Route4Me's Mandatory Signature Capture.
Learn more about Route4Me's Mandatory Image Capture.
To enable the mandatory text attachment for all devices (running Route4Me's Android app) associated with your Primary Route4Me Account, you need to use Route4Me's Advanced Configuration Editor for adding and activating the corresponding variable. To use the Advanced Configuration Editor, first, log into your Route4Me account and then open this link. Next, click on the "New Variable" button in the top left corner of the screen to open the Configuration Variable Editor.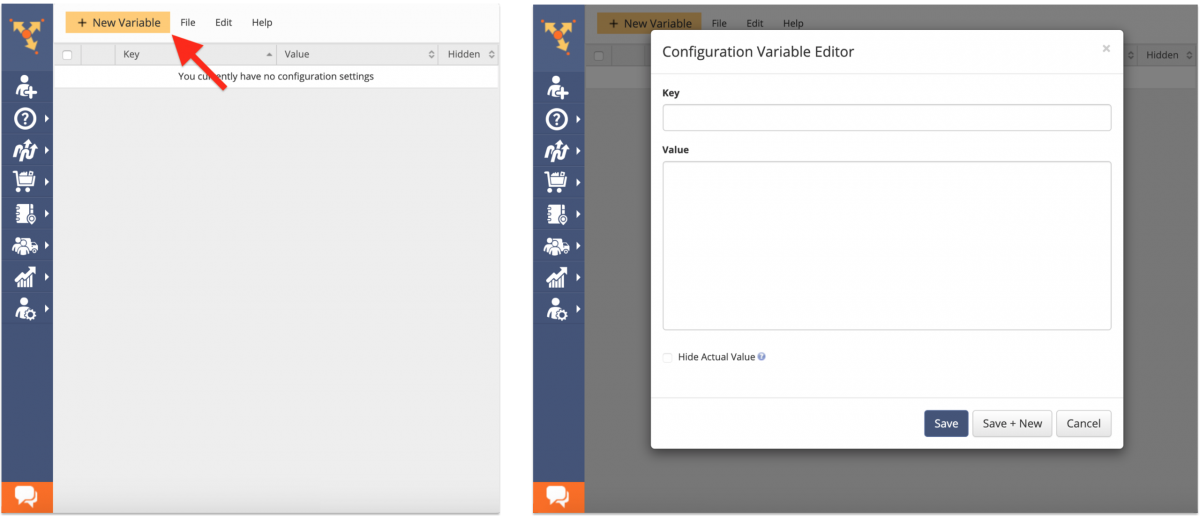 In the Configuration Variable Editor, fill out the available fields with the following:
– Key: "MANDATORY_TEXT_NOTE_FOR_MARK_STOP";
– Value: Use the "TRUE" value to enable the mandatory text attachment or "FALSE" to disable it.
Click on the "Save" button to save and enable the variable for your entire Route4Me account.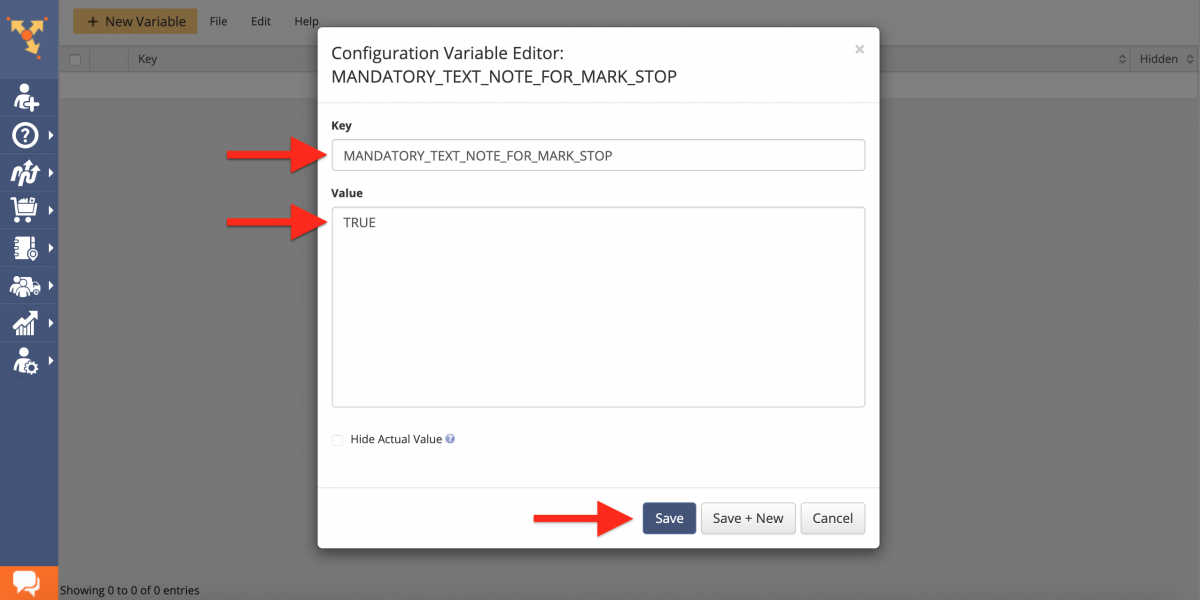 Once the variable is created, you can manage, disable, or delete it accordingly. To do so, first, click on the gear icon next to this variable and then select the preferred option from its menu.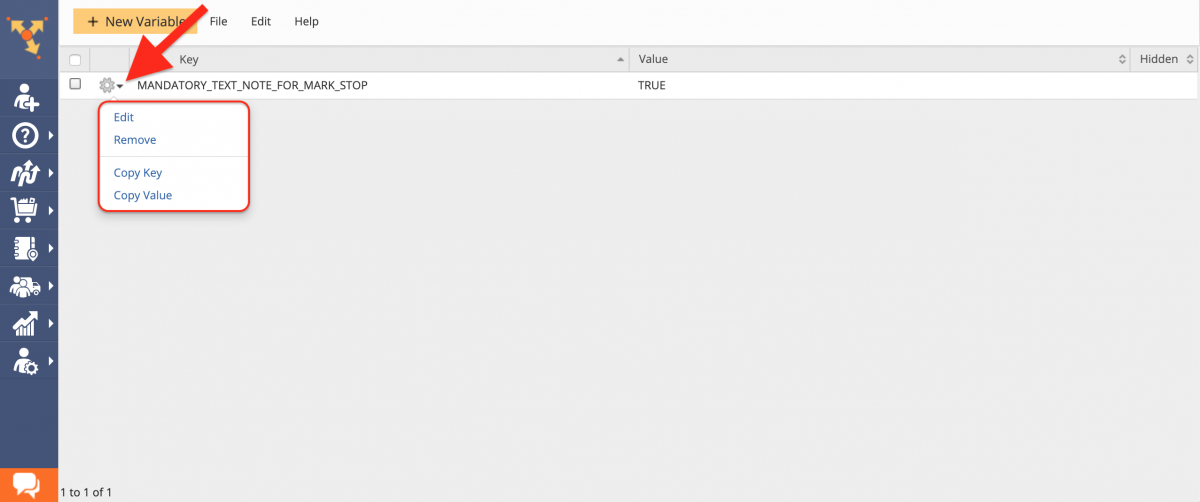 Once the variable is enabled for your Route4Me account, whenever your team members try to mark any route destination as Visited (using Route4Me's Android app) before attaching custom text to it, the corresponding notification will pop up, and they will not be able to mark this stop as "Visited" unless they attach a text message to it first.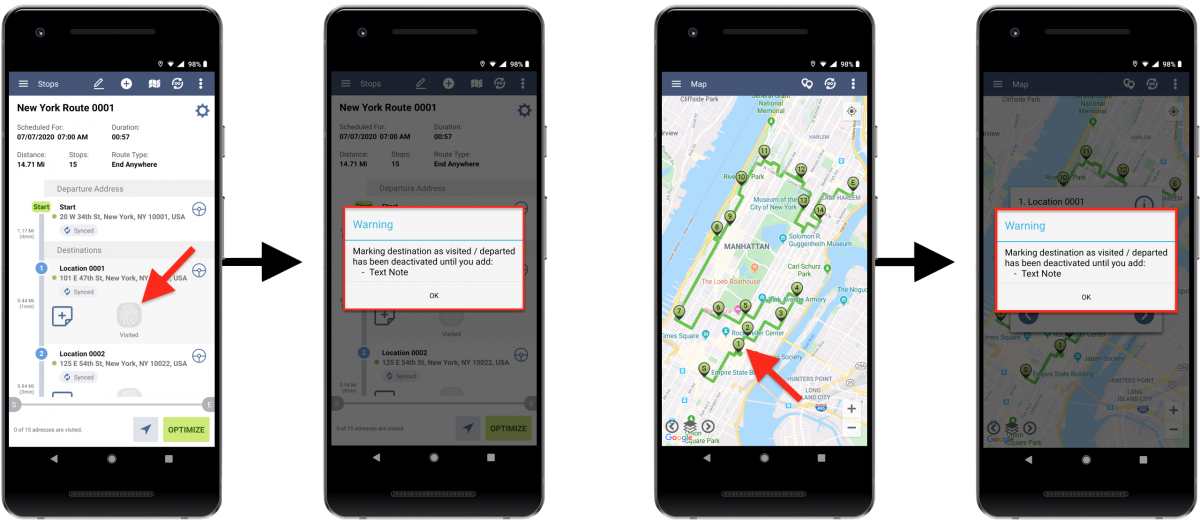 To attach a custom text message (as a note) to a particular route stop, first, tap on the note icon next to this stop. Alternatively, tap on the stop and then select "Add Note" from the stop's menu. To learn more about adding notes to route stops, visit this page.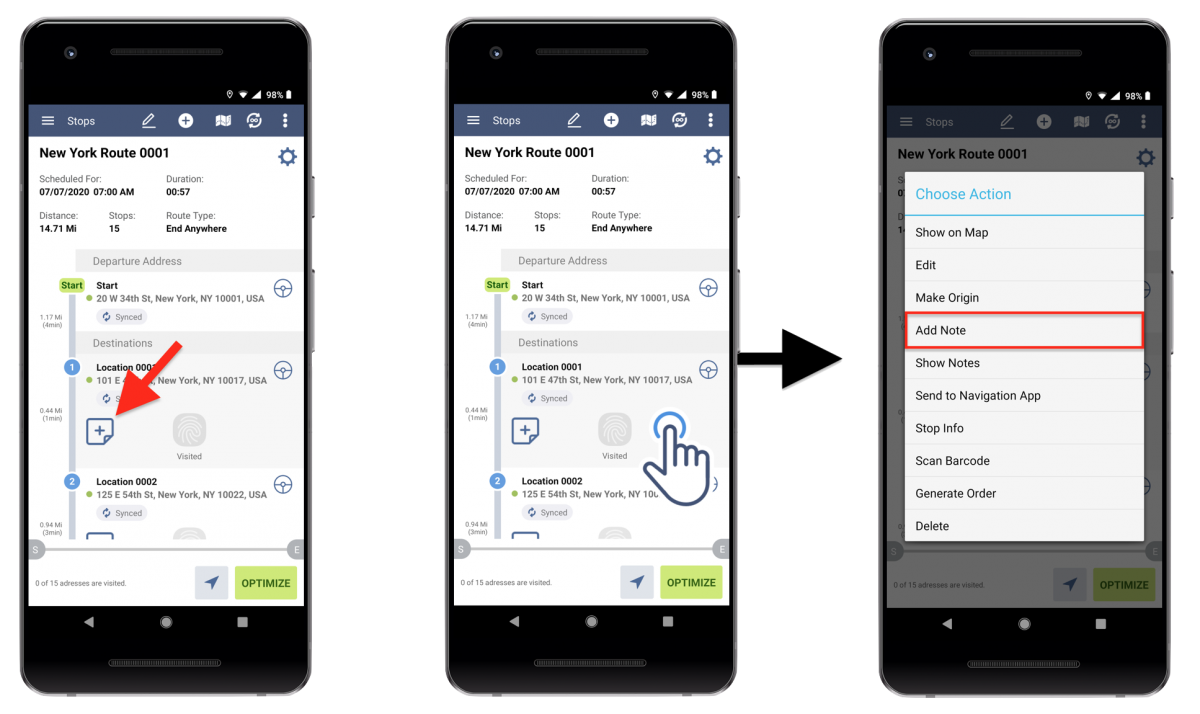 Next, type or insert a custom text message into the corresponding field. After that, you can also select the note's status and add an image or a signature to this note. To save the note and attach it to the stop, tap on the checkmark icon in the top right corner of the screen.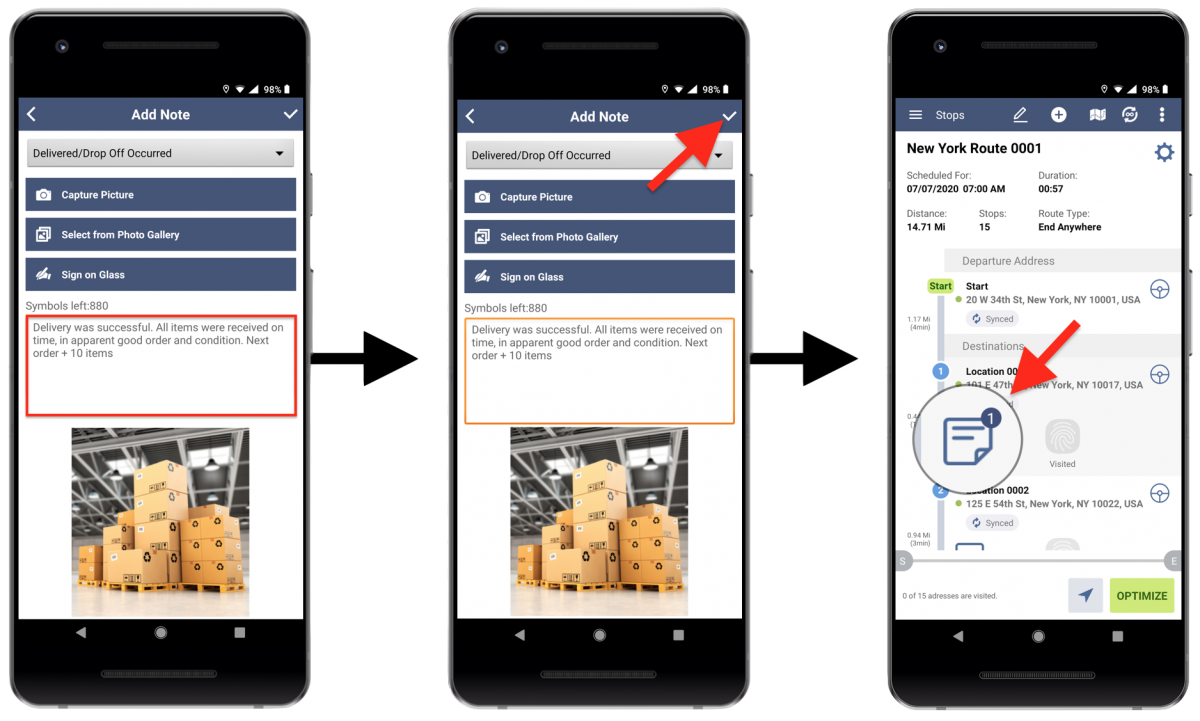 Thus, only after a custom text message has been added to the stop (in a note), this stop can be marked as Visited and Departed accordingly.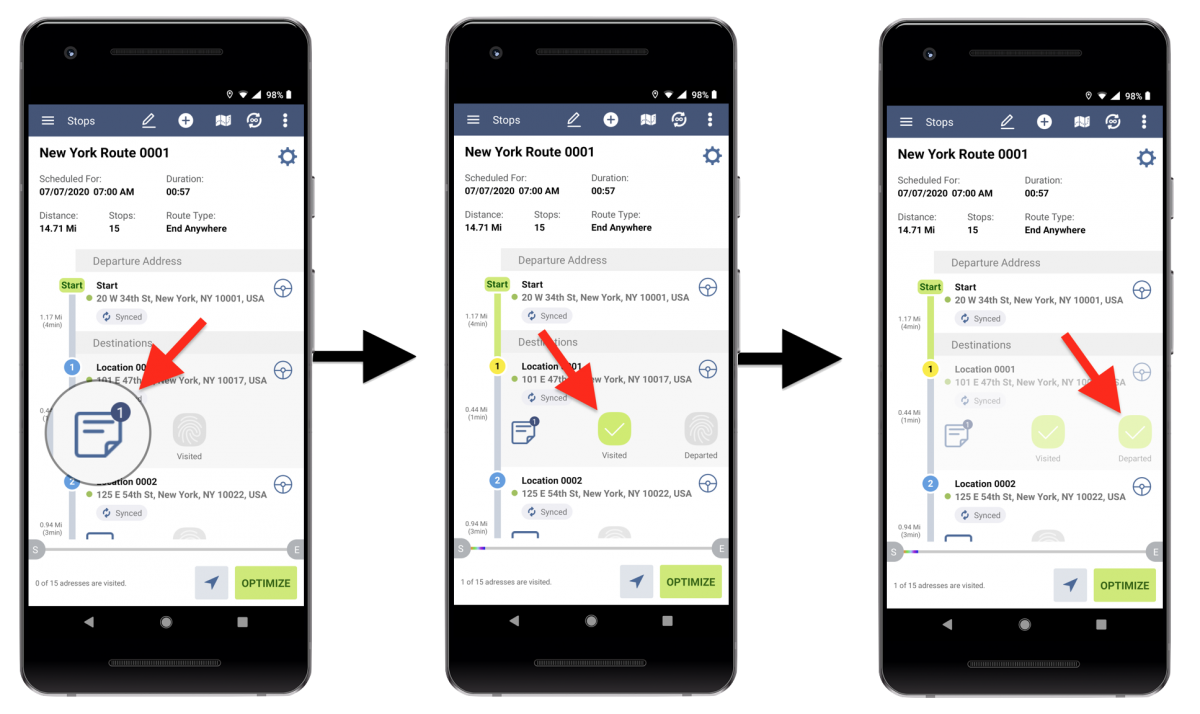 Visit Route4Me's Marketplace to Check out Various Modules and Add-Ons: