Advanced Configuration Editor – Enable Additional Features
Route4Me helps last mile and middle mile logistics businesses optimize their logistics processes, gain full visibility into their operation, save time, and make more money. Thanks to its powerful optimization engine, fleet management features, and driver tracking capabilities, Route4Me route planning software will help any logistics-intense business plan the most time-efficient and cost-effective multi stop routes in seconds. Moreover, the Route4Me route optimization software is a highly customizable route planning and fleet management solution that allows you to adjust the routing settings and account settings per your preference and business requirements. Route4Me's Advanced Configuration Editor allows adding specific custom routing settings and white labeling settings to your Route4Me account in order to precisely accommodate your particular business needs. To open the Advanced Configuration Editor, first, log into your Route4Me account, and then access the Account Settings Configuration Expert Mode page either by clicking on the previous link or pasting the following string into the search bar of your browser: https://route4me.com/account/settings/configuration?expertmode=1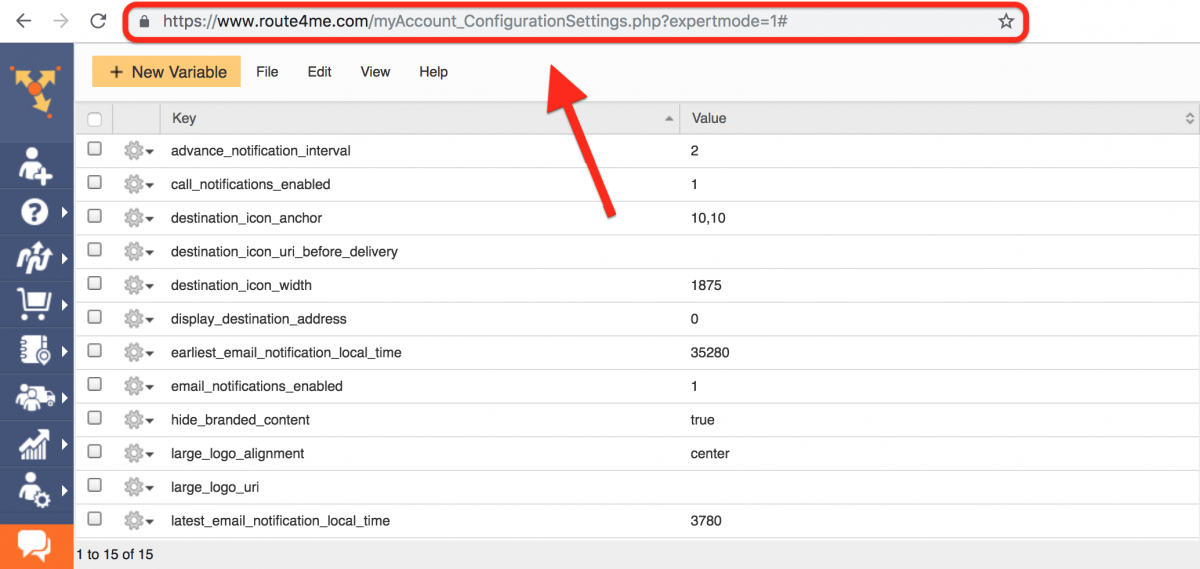 All variables (custom features) are comprised of two main elements:
Key: The string (line of code) that represents a particular feature;
Value: A custom value that enables or disables a particular feature as well as defines a particular value that corresponds to the preferred settings of the corresponding feature.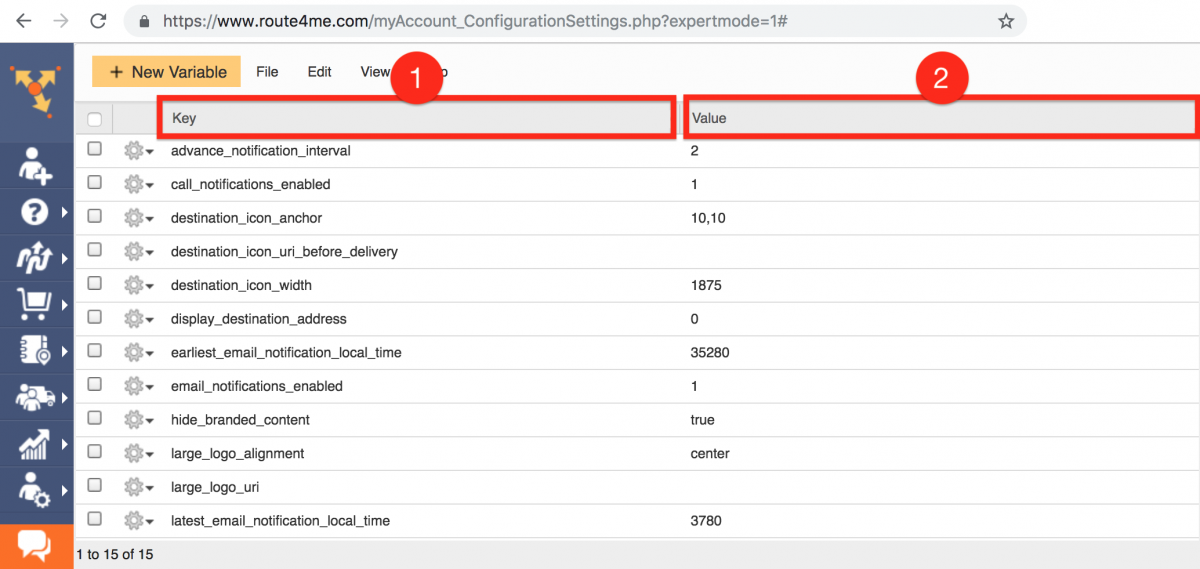 To add a new variable, first, click File in the top left corner of the screen and select New Variable respectively.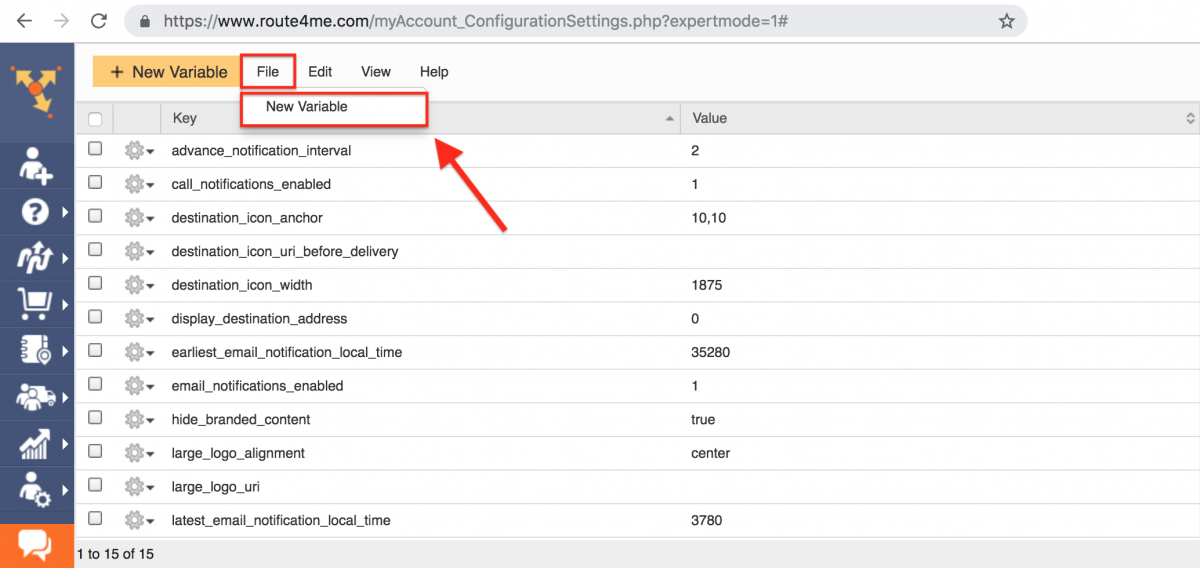 Then, fill out the Key and Value fields, and click Save. To obtain particular custom features for your Route4Me account, please consult with your Routing Expert or our Customer Success Department.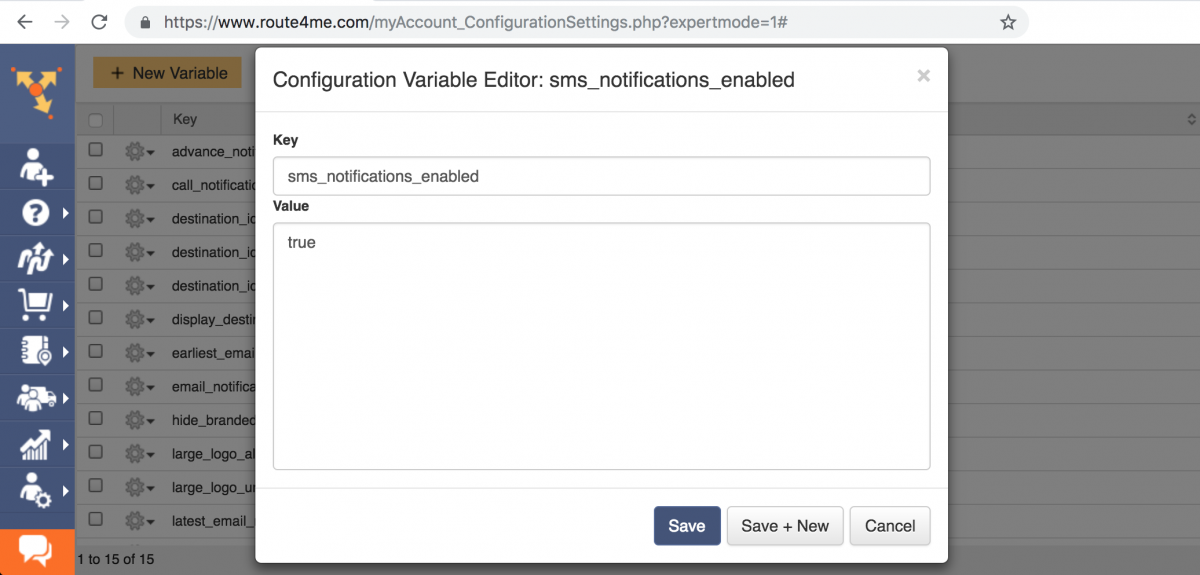 The created variable is displayed in the list respectively.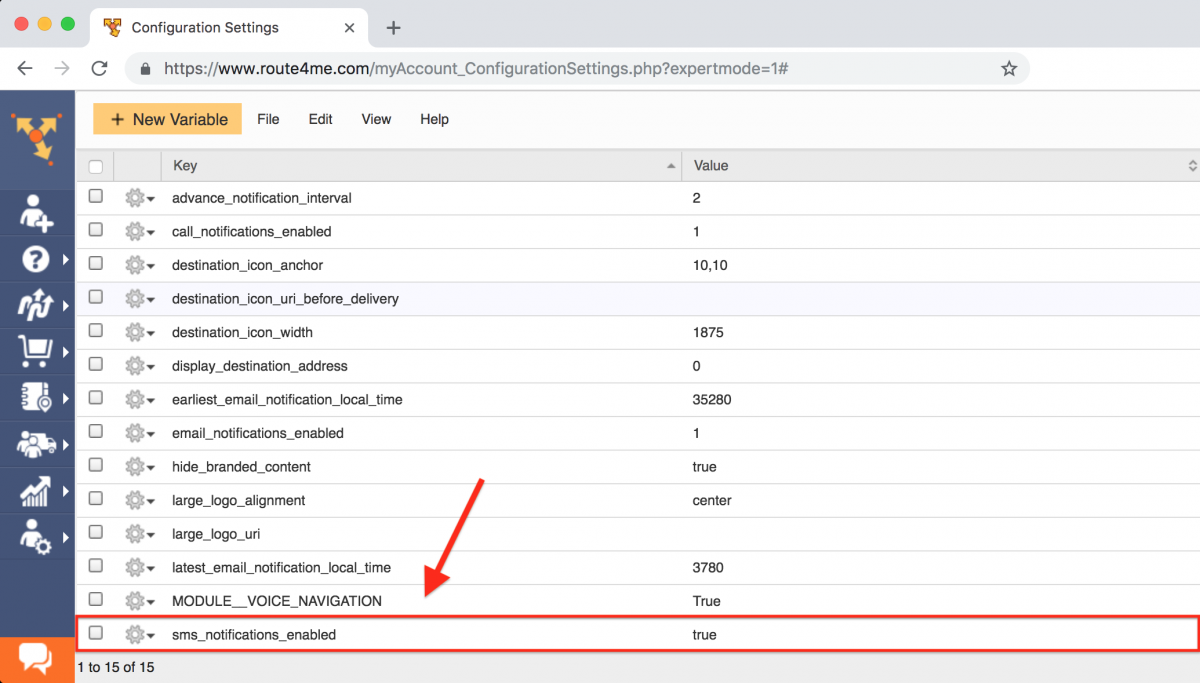 To adjust a particular variable, click on the gear icon next to it, and then select the preferred option.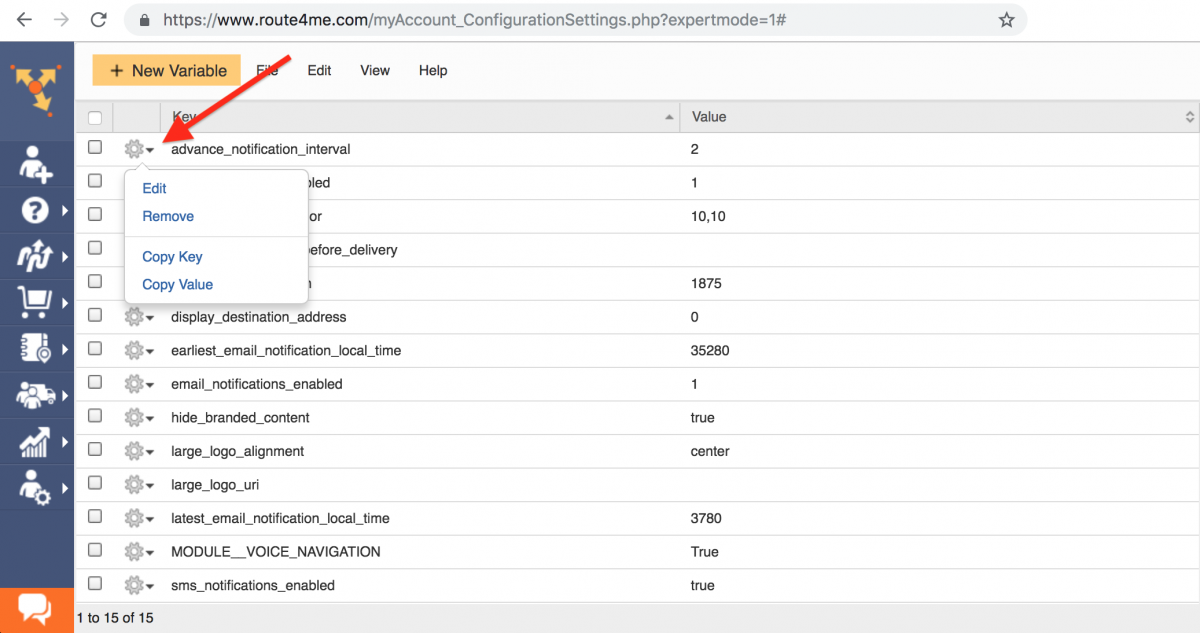 To remove multiple variables at once, first select the variables you want to remove by checking the corresponding boxes, then click Edit and select Remove Selected Variables respectively.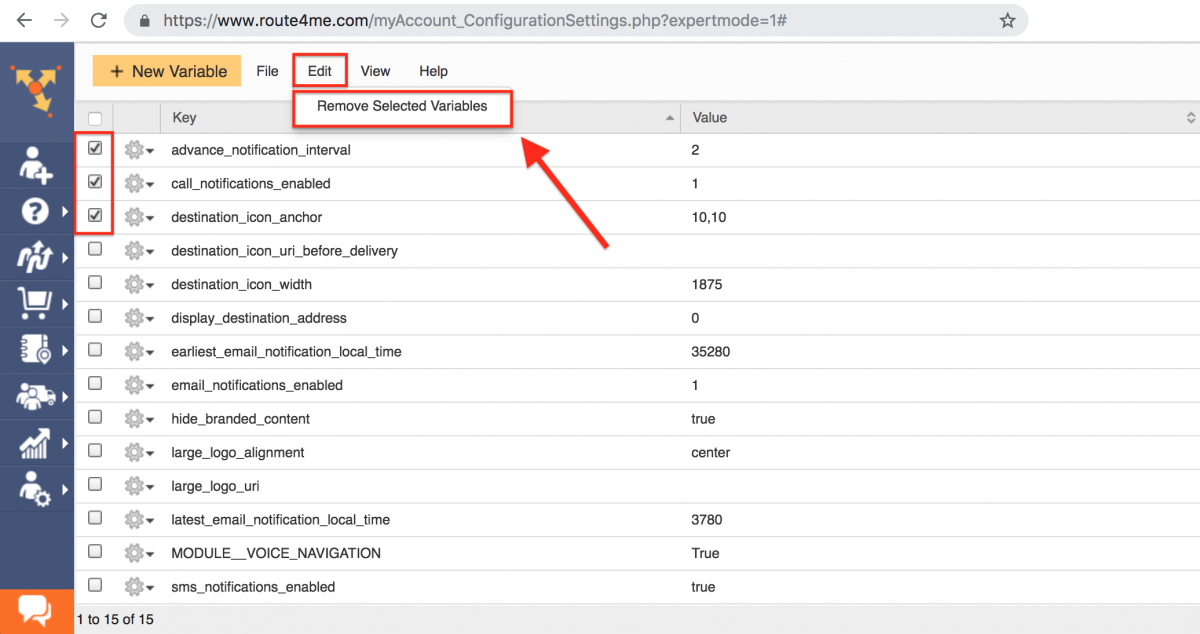 Visit Route4Me's Marketplace to Check Out Various Industry-Based Subscription Plans: