Navigate Routes with Apple Maps – iOS Route Planner
With Route4Me's iPhone Route Planner, you can plan the most time-efficient and cost-effective optimized routes and then navigate them in near real-time. The route planner app allows you to navigate routes using various third-party navigation applications such as Waze App, Google Maps, CoPilot, and more.
For maximum convenience and efficiency, you can navigate planned routes with Apple Maps preinstalled on your iPhone or iPad. Just plan the best route on the Route4Me Route Planner and then send it to the Apple Maps navigation with a few taps.
Furthermore, Route4Me offers a Free Route Planner Trial so that you can try planning and navigating routes before purchasing a subscription. Install the iOS route planner app and get a Free Route Planner Unlimited Stops and Unlimited Tasks test drive right now – use your own routing data to see what real benefits you'll get.
To navigate your Route4Me routes using Apple Maps on your iPhone, first, open the route that you want to navigate. To do so, go to "Routes" from the navigation menu, tap on the "Open Route" button next to the route that you want to open and then tap "Yes" when prompted.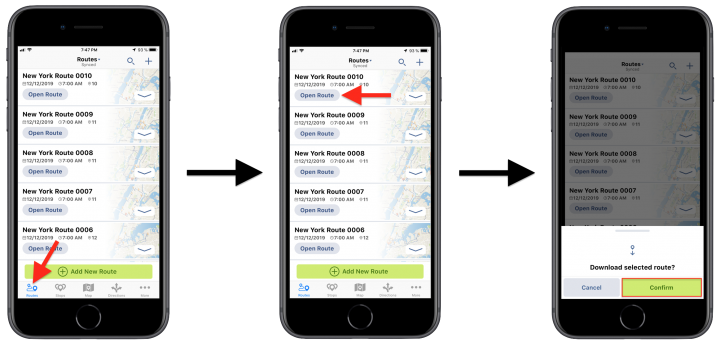 The Route4Me iPhone app works with Apple Maps on a stop-by-stop basis, allowing you to use Apple Maps for visiting one route stop at a time. To use Apple Maps for navigating to a particular route stop from your current location, first, tap on the route stop to which you want to navigate, select "Send to Navigation App" from the menu and then select Apple Maps from the list.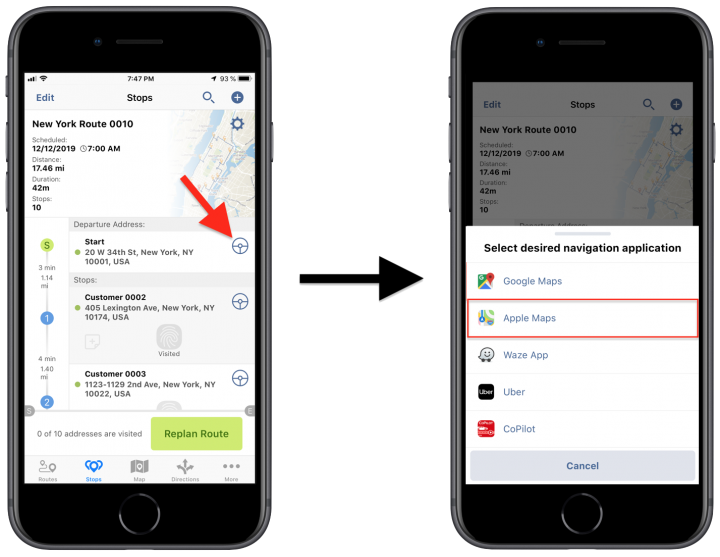 Alternatively, tap on the steering wheel icon next to the stop to which you want to navigate from your current location and then select Apple Maps from the list.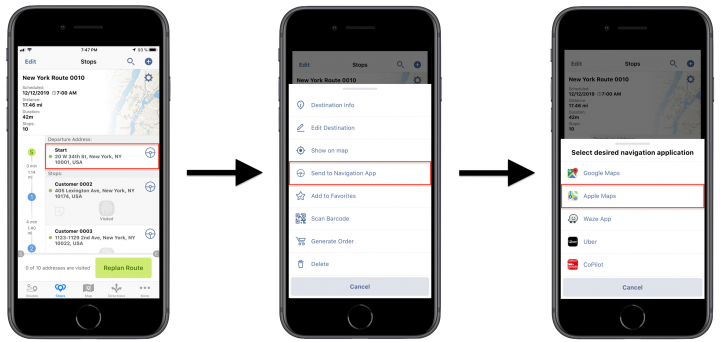 After that, you can use Apple Maps to navigate to the selected Route4Me route stop accordingly.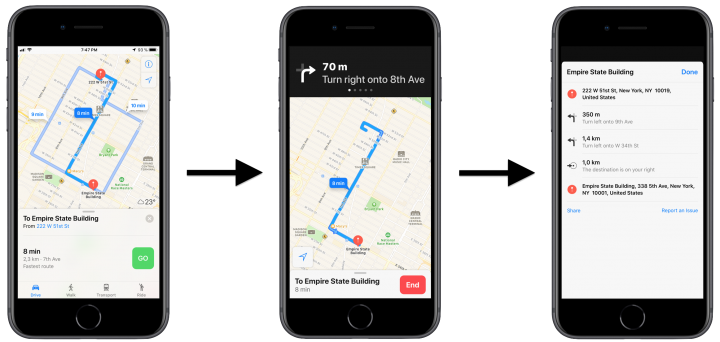 Visit Route4Me's Marketplace to Check out Associated Modules: