Adding Custom Stop Statuses Using the Route4Me Web Platform
With Route4Me you can easily create custom statuses for your notes that help to increase the flexibility of your routing operations and make sure that you always get the right data from your team. Customizing your notes also enables you to define specific instructions for your team members and track their execution. To customize your notes, first, log into your Route4Me account and then, paste the following string into the search bar of your browser to open the Custom Fields Editor: "https://route4me.com/myAccount_noteCustomFields.php".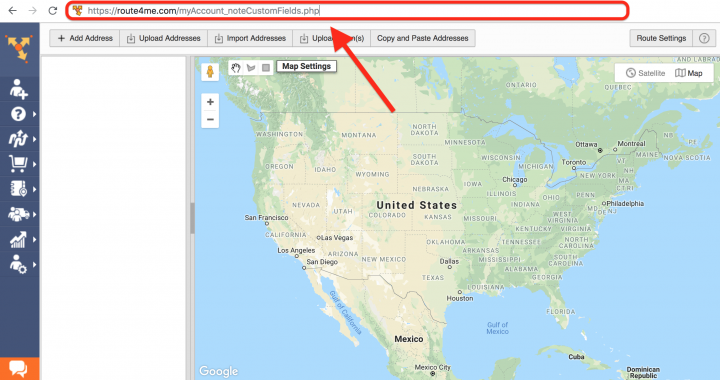 To create a new custom field for your notes, click on the corresponding button in the Custom Fields Editor.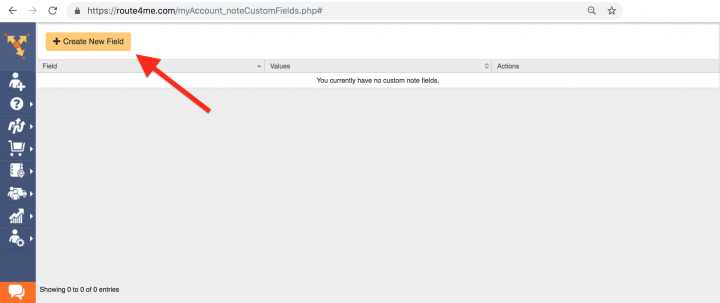 Then, fill out the following fields:
– Field name: Type in the name of the custom field;
– Available Options: Type in one or multiple options that should be available for selection from the corresponding custom field upon adding a note to a stop (one value per line).
Click "Save" to finish.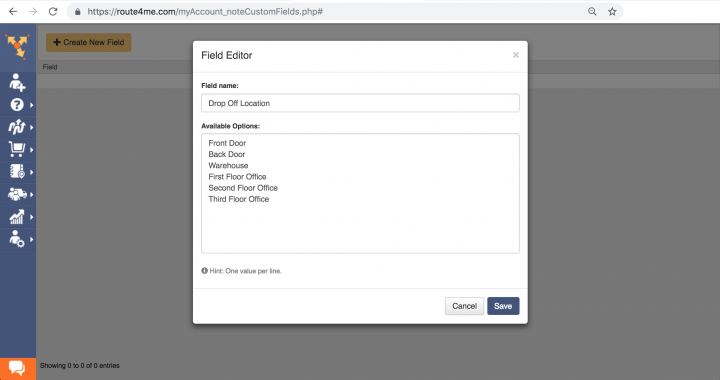 Once the custom field is created, it is displayed in the Custom Fields Editor respectively. Repeat the process described above to create more custom fields for your notes. You can create multiple custom fields for your notes that may contain to-do actions, drop off locations, specific instructions, numbers of picked up items, and any other custom fields that can benefit your business activities.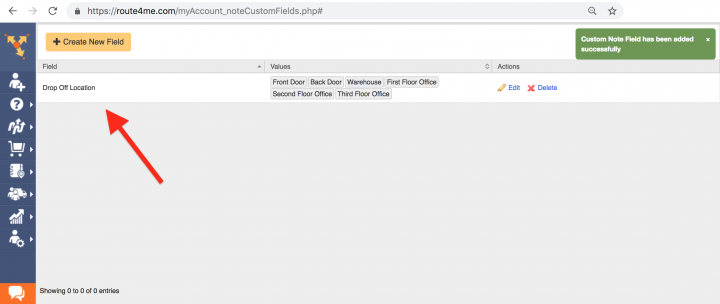 To edit or delete a particular custom note field, use the corresponding "Actions" buttons in the Custom Fields Editor.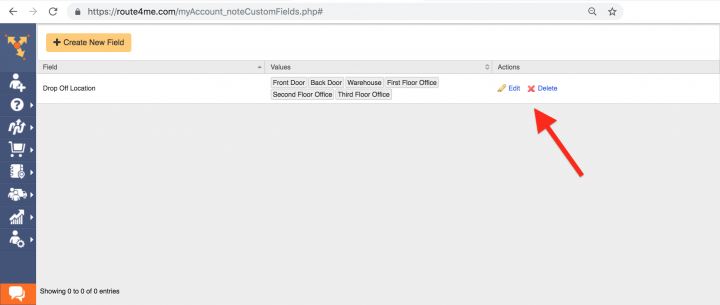 The process of adding notes with custom fields is the same as adding regular notes. First, open the route that contains the stop(s) to which you want to add one or multiple notes.

In the Route Editor, select a particular stop on the route and click "Add a Note."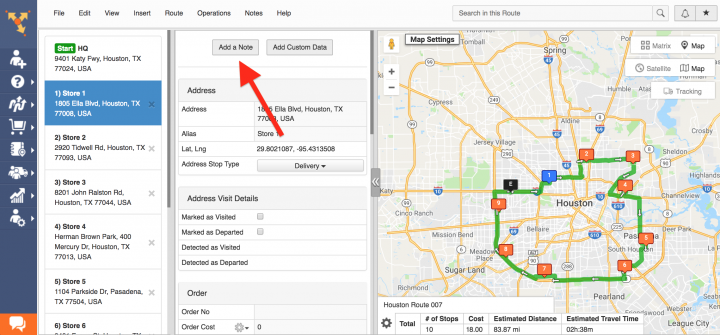 Then, click on the custom field and select one of the predefined options.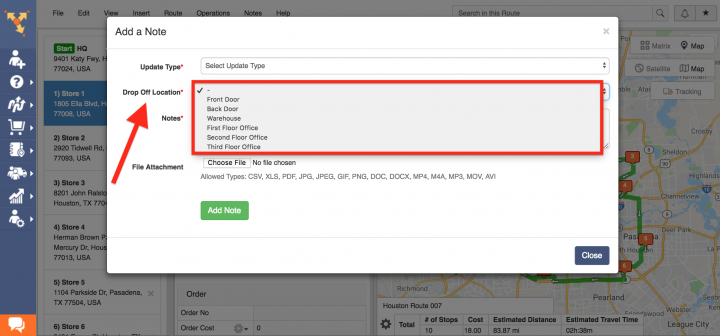 Fill out the rest of the note fields respectively and click "Add Note" to finish.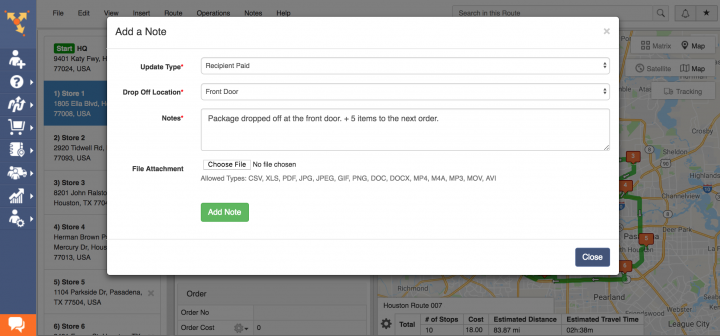 Once the note is added, the corresponding notification pops up in the bottom right corner of the screen. To view the added note with the custom field(s), scroll down to the bottom of the stop's menu.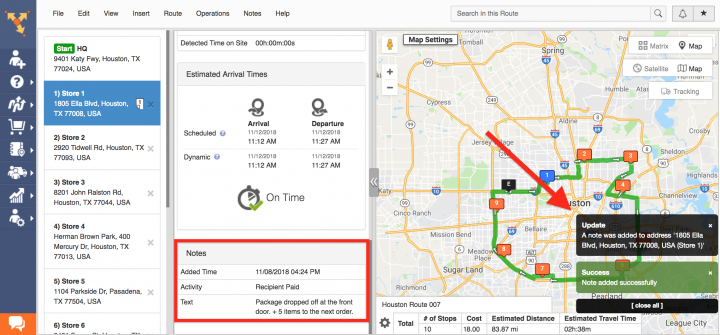 Visit Route4Me's Marketplace to Check out Associated Modules: