How to Plan Commercial Vehicle Routes
Routing commercial motor vehicles (CMVs) or commercial trucks is no easy feat in 2022. When routing trucks and light-duty or heavy-duty vehicles, you have to factor in the maximum carrying and loading capacity of each vehicle from your commercial fleet, as well as the truck road restrictions and traffic bans. Doing so manually will waste your time and resources. But the Route4Me Route Planner with advanced truck routing features will help you plan routes for your CMV fleet in 4 steps:
Table of Contents
1. Create Commercial Vehicle Profiles
The vehicles that have not been designed for delivery, distribution, or freight transportation, have the same or similar parameters, such as weight and height limitations. On the other hand, commercial vehicle profiles can vary greatly from one category to another. For example, a heavy-duty 28 double trailer will have different parameters than a light-duty truck.
That's why you need to create profiles with commercial parameters for your CMV fleet: to be able to route trucks and use your CMVs at their full capacity. Route4Me Route Optimization Software with commercial routing features allows you to create custom commercial vehicle profiles for any fleet vehicle type. You can even specify HAZMAT cargo or other special cargo types.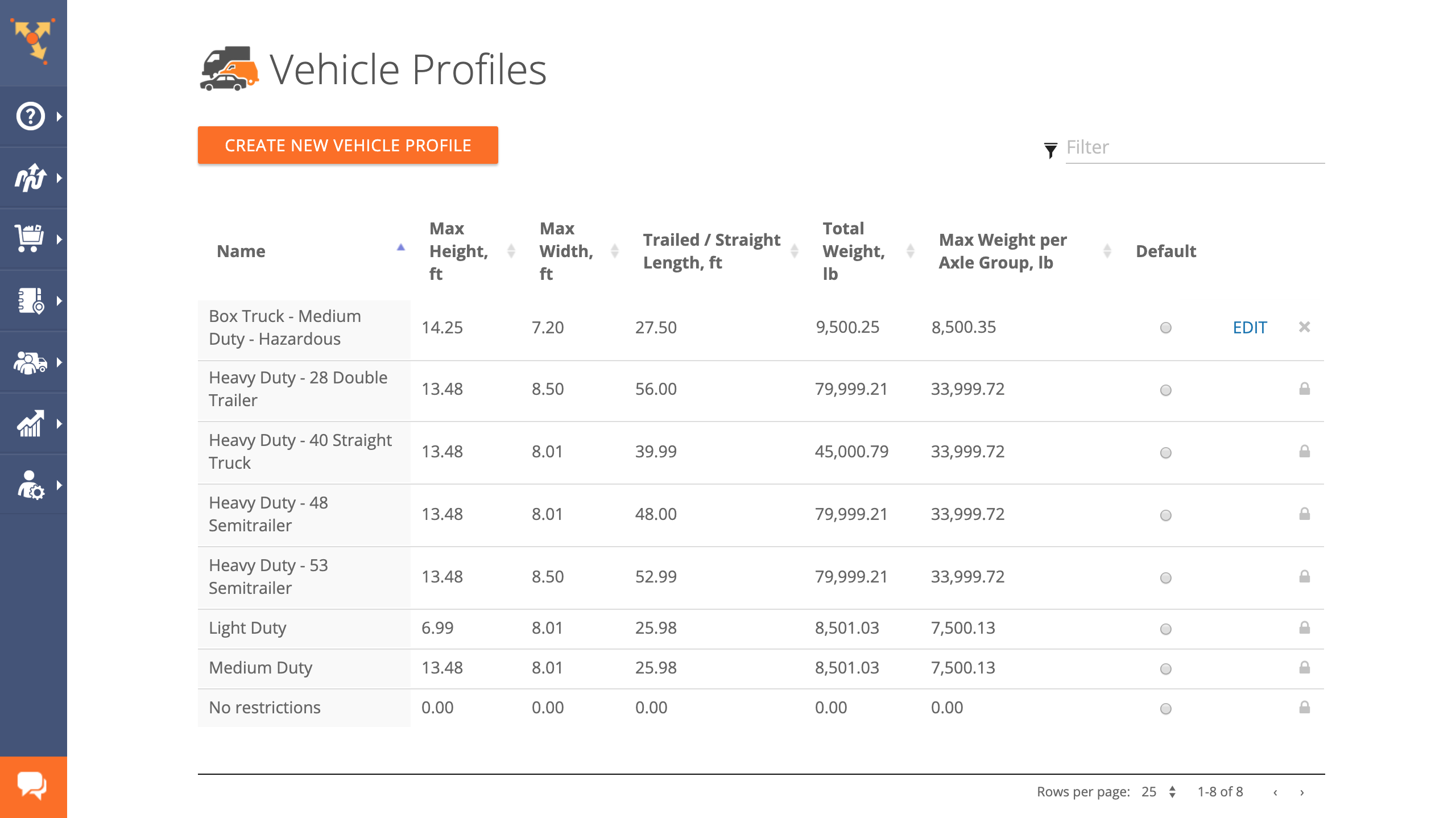 2. Plan & Optimize Commercial Vehicle Routes
Unlike regular vehicles, commercial vehicles of different sizes need to comply with different state regulations, road restrictions, and traffic bans. That's why commercial routes must include only those roads that are commercially approved by the state for commercial vehicles.
A Route4Me truck route optimized for commercial vehicles will include different roads and driving directions than a route for a regular vehicle. Moreover, the estimated travel time will also be adapted.

3. Dispatch Optimized Commercial Vehicle Routes
Once your commercial truck routes are planned, you need to assign commercial vehicles to each of them. Dispatch commercial routes to mobile devices so that your truck drivers can accept the route assignation. The driver can see the planned commercial routes on the route planner iOS or Android app, make edits, receive route edits, and more.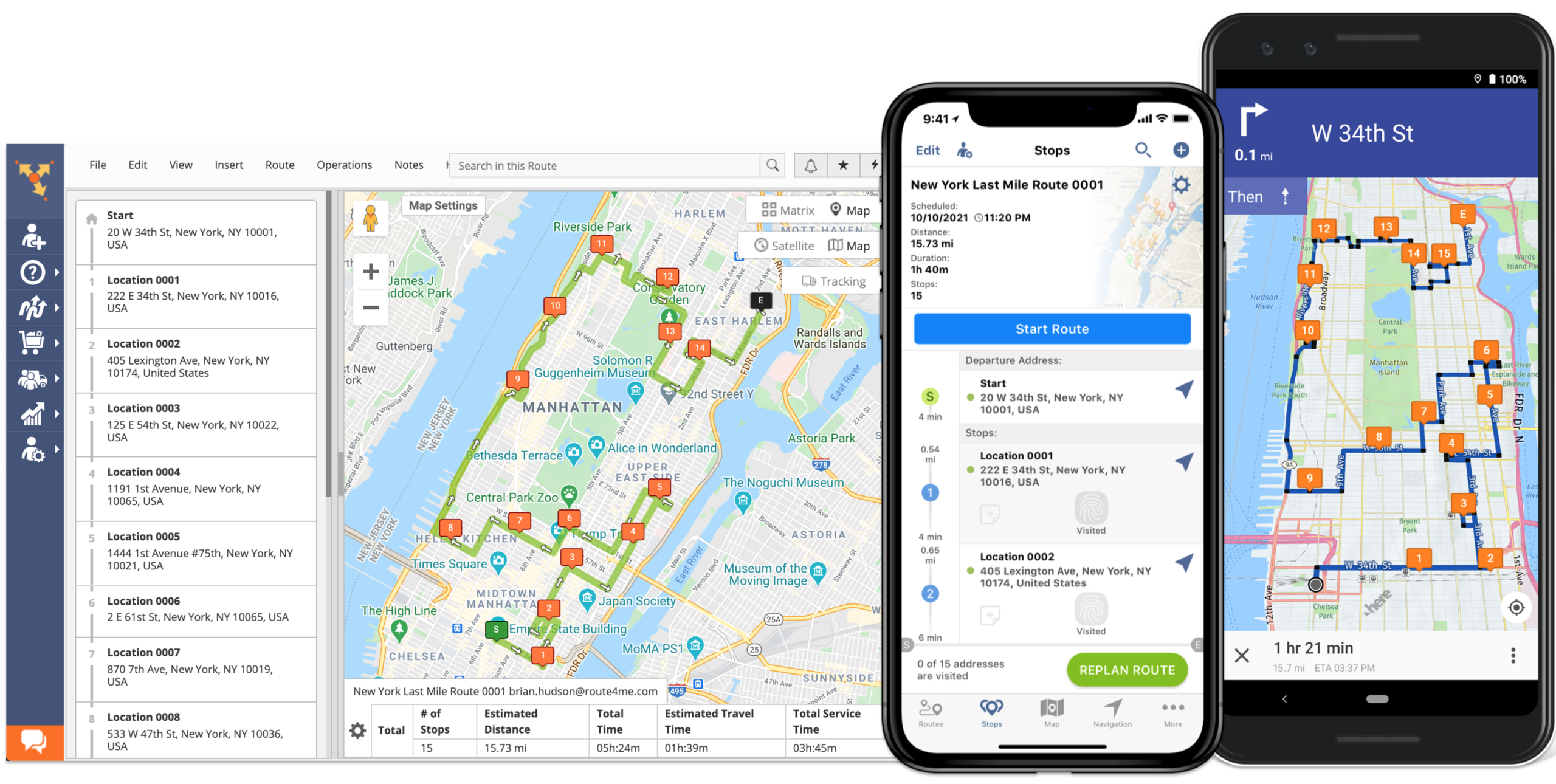 4. Navigate Optimized Commercial Vehicle Routes
Planning commercial vehicle routes is only half of the success. To complete delivery routes, a commercial vehicle also needs to navigate and complete it. Route4Me allows you to dispatch commercial routes to commercial vehicles for navigation. Drivers can use Route4Me's In-App GPS Truck Navigation on the iOS or Android route planner app to navigate commercial routes.
Unlike regular navigation, Route4Me's truck routing and commercial navigation will calculate driving directions in near real-time and show the best route specifically for commercial vehicles with the given parameters (total weight, height, weight per axle, etc.).