How to Avoid Late Delivery
How can small courier businesses, last-mile carriers, and delivery service providers avoid late delivery?
Late deliveries can put a toll on your customer turnover. Although a late delivery can happen due to unpredictable factors, such as weather and traffic, some of your customers will not care about the reason for which their delivery is delayed. And the truth is that a late delivery apology email can only do so much to keep customers loyal.
Then, how can you compete with last mile carrier giants like UPS and FedEx? How can your small delivery or courier service not lose its customers to multi-national delivery providers? The answer to these questions is surely not "good excuses for late delivery."
Table of Contents
How to Avoid Late Delivery
Your courier business should constantly look for delivery business opportunities, ways to minimize the causes of late delivery, and the best methods to deal with the consequences of late delivery.
Look at the root cause for late delivery in your case. Do you see a trend? Is it traffic that causes your delivery drivers to be late? Or long lunch breaks are messing up your delivery ETAs? And – most importantly – How do you ensure delivery on time?
Instead of working on your technique of communicating delays to customers, you could shift your focus on avoiding late deliveries altogether – for good. Sure, a well written late delivery apology email can get you out of trouble a couple of times. But it surely isn't a long-term strategy to address and reduce late deliveries.
Here's what your delivery business can do to avoid late delivery:
1. Invest in a Delivery Management System
When delivery delays become a trend in your monthly reports, it's time to invest in a delivery management system that can help you keep an eye on important logistics KPIs, delivery reports, delivery route summaries, and employee performance records.
The Route4Me route planner offers delivery management features and reporting and analytics capabilities to help you collect and interpret historical logistics data. Route4Me's route planner helps you track and monitor metrics in a comprehensible way, offering you a visual overview of your courier service's performance.
With Route4Me, you can get reports on:
The total delivery routes you've planned and navigated
The total number of stops your delivery drivers serviced

2. Optimize Delivery Routes
Next, you must optimize your delivery routes. Route optimization will help you reduce windshield time and service more addresses faster. The Route4Me multi stop route planner for delivery drivers goes through millions of possible routing scenarios in seconds, so you will not have to. It does this in order to output the most time-effective and cost-efficient delivery routes.
When optimizing your delivery routes, you will be able to make more money with fewer delivery drivers and fleet resources. You'll save time while increasing your courier service business' margins.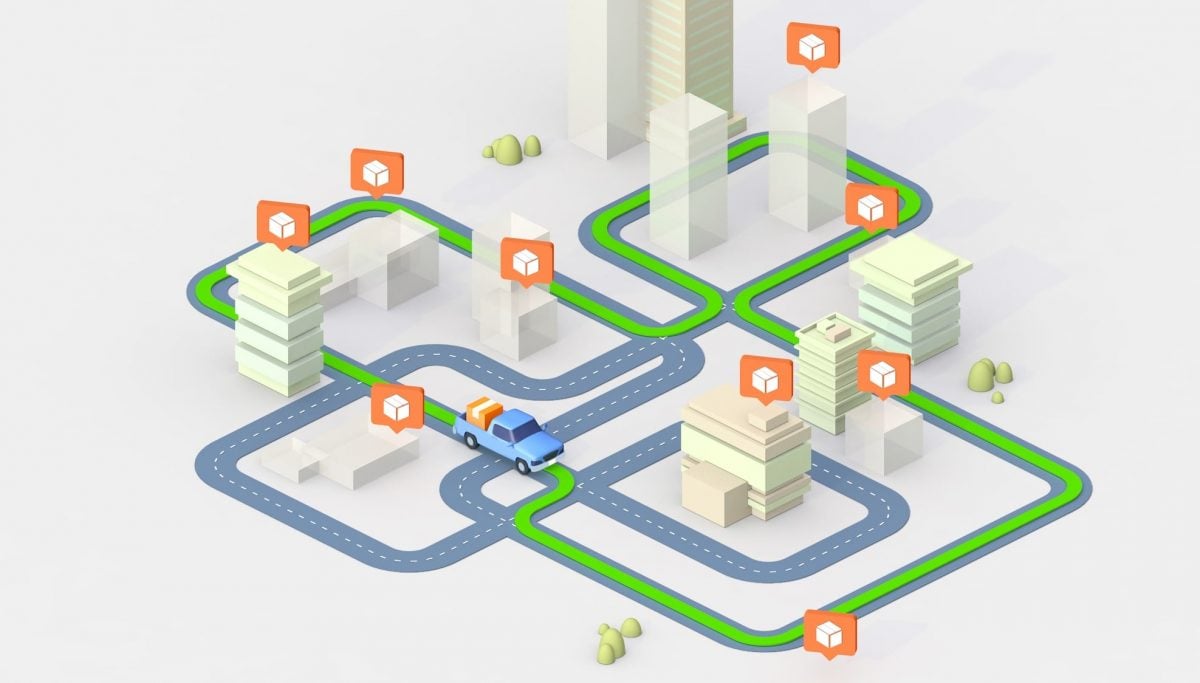 3. Avoid Left Turns, U-turns, or Right Turns
UPS delivery drivers prefer to circle around the city than to make a left turn. Why? Because left turns and U-turns can keep your delivery drivers idling at an intersection for an indefinite and unpredictable amount of time. These are the unknown variables you want to get rid of when working towards improving your delivery service quality.
To make sure your delivery drivers don't idle more than they drive on a delivery route, make sure to avoid left turns, U-turns, or right turns when planning your routes.
The Route4Me route planner with unlimited stops allows you to easily optimize your delivery routes so you don't have to risk delivery delays due to traffic jams and low priority turns in intersections.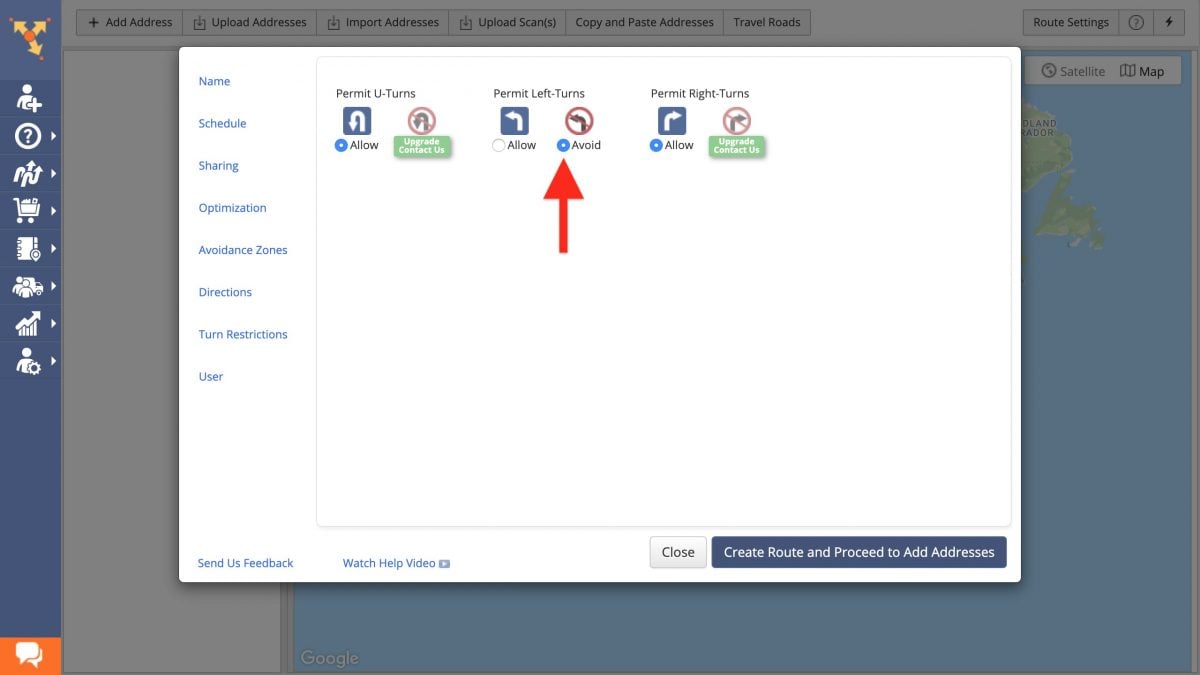 4. Geocode Your Customers' Shipping Addresses
After getting delivery route optimization and left turns out of the way, move on to planning a route with geocoded addresses. When you geocode your customers' delivery addresses and drop off locations, you'll make sure that you don't route incomplete or incorrect addresses. This will help your delivery drivers find shipping addresses faster and easier, without wasting time driving around to deliver a package to a non-existent address.
The Route4Me route planner is able to automatically geocode hundreds of thousands of addresses in a few seconds.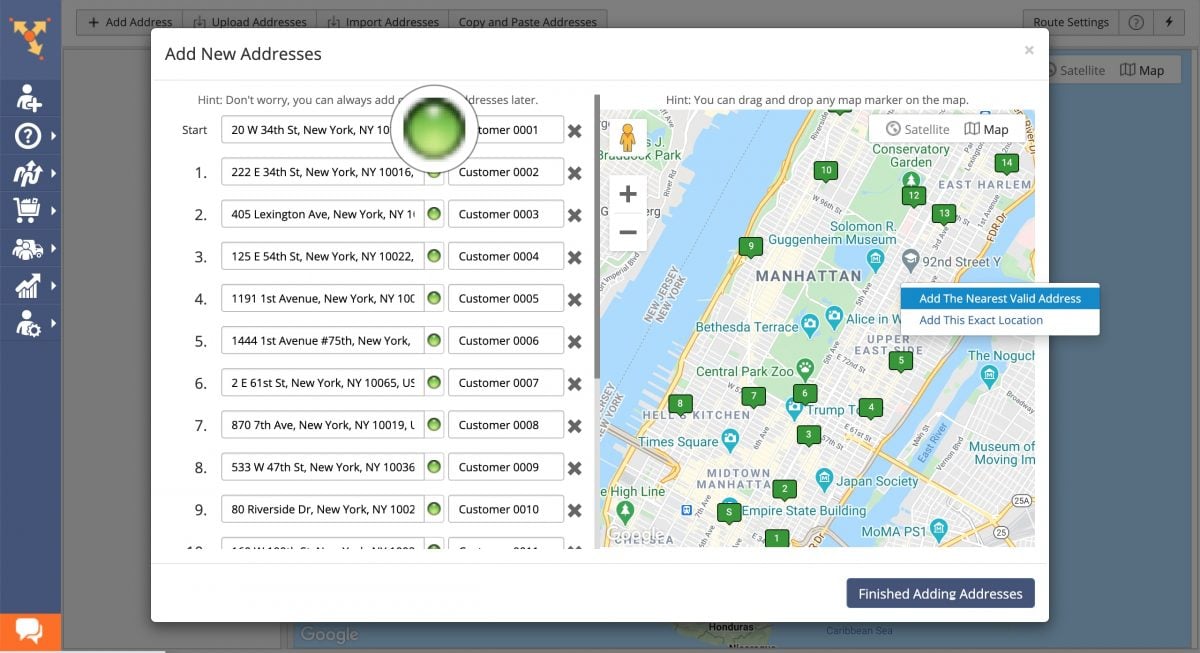 5. Factor in Customer Availability & Delivery Time Windows
When adding customer availability and delivery time windows to your routing equation on top of all of the steps above, your late deliveries will minimize considerably.
Customers specify their preferred time windows to make sure they will be at home when your delivery drivers drop off their orders. When not taking this into account, your drivers will waste time visiting unavailable customers.
Instead, you can use Route4Me's time windows route optimization constraint or business rule. This will allow you to factor in customer availability into your routes and sequence your stops as per the time your delivery drivers should arrive at certain addresses.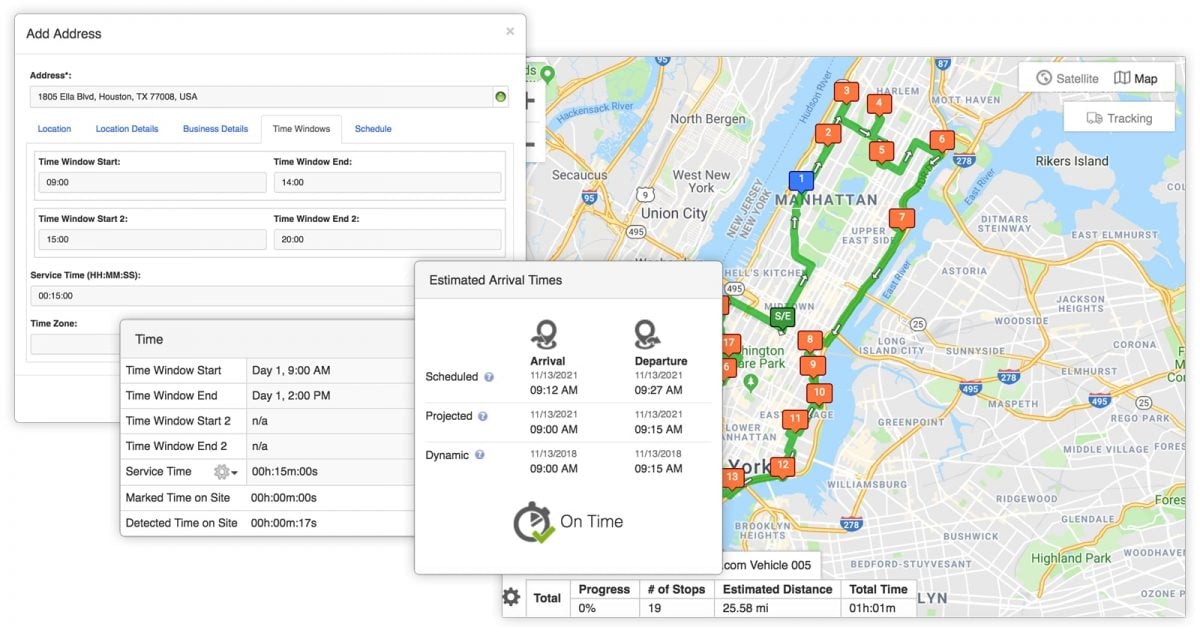 6. Optimize Warehouse and Inventory Operations
The next step you need to take when trying to avoid late deliveries is warehouse and inventory optimization. You can improve processes like order-picking and inventory management with a route planned for delivery.
The Route4Me multi stop route planner can help you plan routes for your order-pickers so you can make loading and unloading operations more efficient.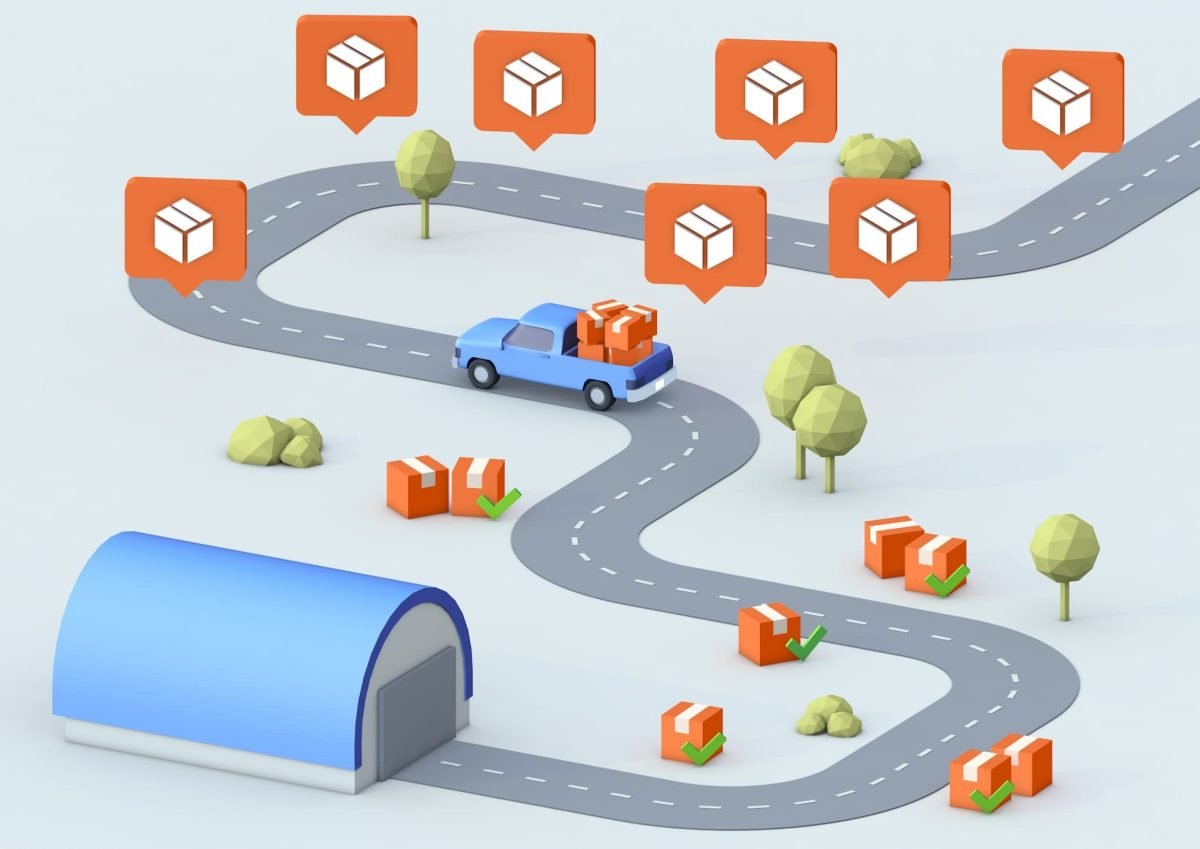 7. Add Details and Notes to Addresses
Next, consider adding details to shipping addresses that have multiple entries, for buildings that require security codes, etc. This will prevent delivery drivers from wandering around and wasting time while trying to figure out how to reach a customer to drop off a package.
With the Route4Me multi stop route planner for delivery drivers, you can add notes to stops in multiple formats such as eSignatures, photos, audio, and video recordings. This will help your delivery drivers to always know where they have to go.

8. Track Delivery Drivers to Prevent Slacking Off and Wasting Time
To make sure that all your efforts to minimize delivery delays work, you need to track delivery drivers as they progress on the planned routes. You need to identify and remediate route detours, long breaks, and unnecessary idling. If you're not tracking your drivers, your late delivery numbers might grow despite all your hard work.
The Route4Me route planner for delivery allows you to track your drivers in near real-time on a live map. Alternatively, you can also track route progress in a video format anytime you want, after the routes have been completed.