How to Plan a Sales Route
Sales route planning should undoubtedly be an important part of your sales strategy. Every minute your sales reps are spending wandering around, trying to find an address is a minute wasted not selling.
Your sales teams need planned and optimized routes to sell more in 2022. Here's how to plan a route with a multi-stop route planner for sales:
Table of Contents
1. Import Sales Addresses from Your CRM
The first thing you want to do after implementing a route planner or sales mapping software is to integrate it with your customer relationship management (CRM). By doing so, you will be able to sync and import your CRM sales prospects' details into the route planner. This will allow your sales reps to know where in the sales funnel are the customers on each route.
With the Route4Me route planner, you can also add notes and customer details to each address, aside from the CRM data.

2. Group Addresses into Sales Territories on a Map
After importing your customers' addresses from your CRM into the route planner, it's time to map the addresses and create sales territories. Sales territories can be created by drawing on a map, circling your customers' locations to be grouped in the new sales territory.
On the Route4Me sales mapping software, you can color-code your sales territories, see how many addresses are in each sales territory or map zone, and more!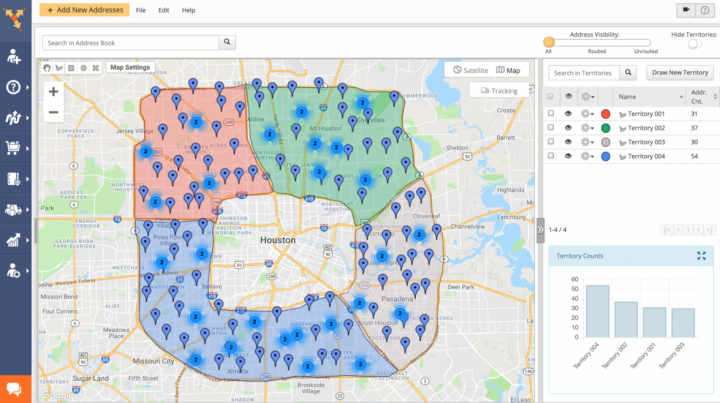 3. Plan Routes for Each Territory
Once your territories are created and displayed on the route planner's map, it's time to get to route planning. With Route4Me's routing software, you can plan routes for each sales territory separately or route two or more sales territories at once, in the same route.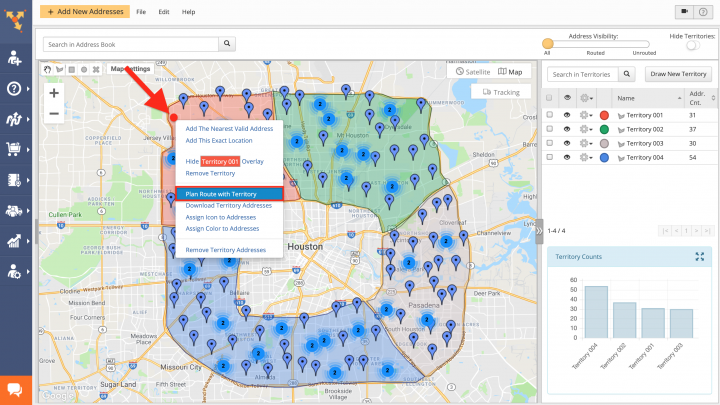 4. Assign Territories to Sales Reps
The next step after mapping routes with your sales territories is to assign the mapped territories to your sales reps. This way, your sales route planner will enable you to avoid wasting time by driving from one part of the city to another. Also, you could consider assigning each sales territory as per a sales rep's skills, expertise, or sales experience.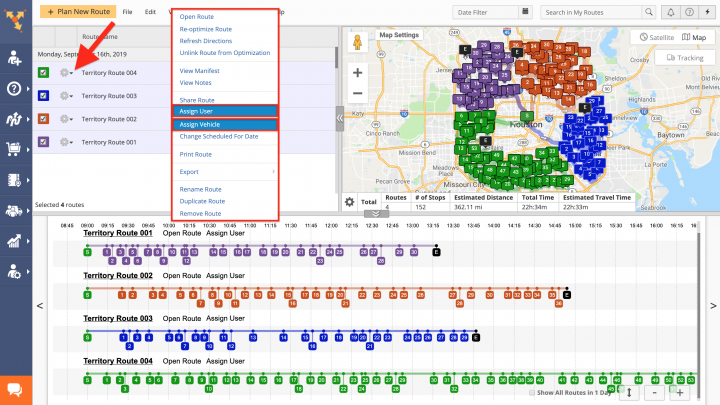 5. Dispatch Routes to Sales Reps
After planning and optimizing your routes, it's time to dispatch them to your sales reps' phones. Ideally, your route planner has an app for sales reps. For example, Route4Me offers you a desktop sales routing software solution as well as an Android sales route planner and an iOS sales route planning app.
With the sales route planner app, your sales reps will be able to navigate the optimized multi-stop routes, add notes and prospects' details to each stop, see route changes in near real-time, and a lot more.