How to Track Vehicles on Delivery Routes
When tracking your vehicles, just seeing some points on the map is not enough to improve your route planning decision-making process. Delivery and logistics businesses have complex tracking needs. You can track delivery drivers to know where they are and reduce idling, prevent fraud, analyze routing patterns, see underperforming drivers, and improve your overall business and employee performance. Here's how you can track vehicles on delivery routes with the best 2022 route planning and vehicle tracking software in 4 simple steps:
Table of Contents
1. Pair Telematics Devices and Vehicle Tracking Apps
First, you need to understand that pairing telematics and a capable routing software solution is key to an efficient and complete tracking solution. Find a route optimization software solution that supports telematics integrations with your preferred telematics providers. Next, you have to integrate your route planning software with the telematics vendor whose telematics devices you are already using.
Or install Routes4Me's iOS and Android fleet tracking app for free and start tracking your delivery drivers as they navigate planned routes. Once telematics data is coming into your Route4Me account or vehicle tracking app, you gain full visibility into your logistics operations and processes.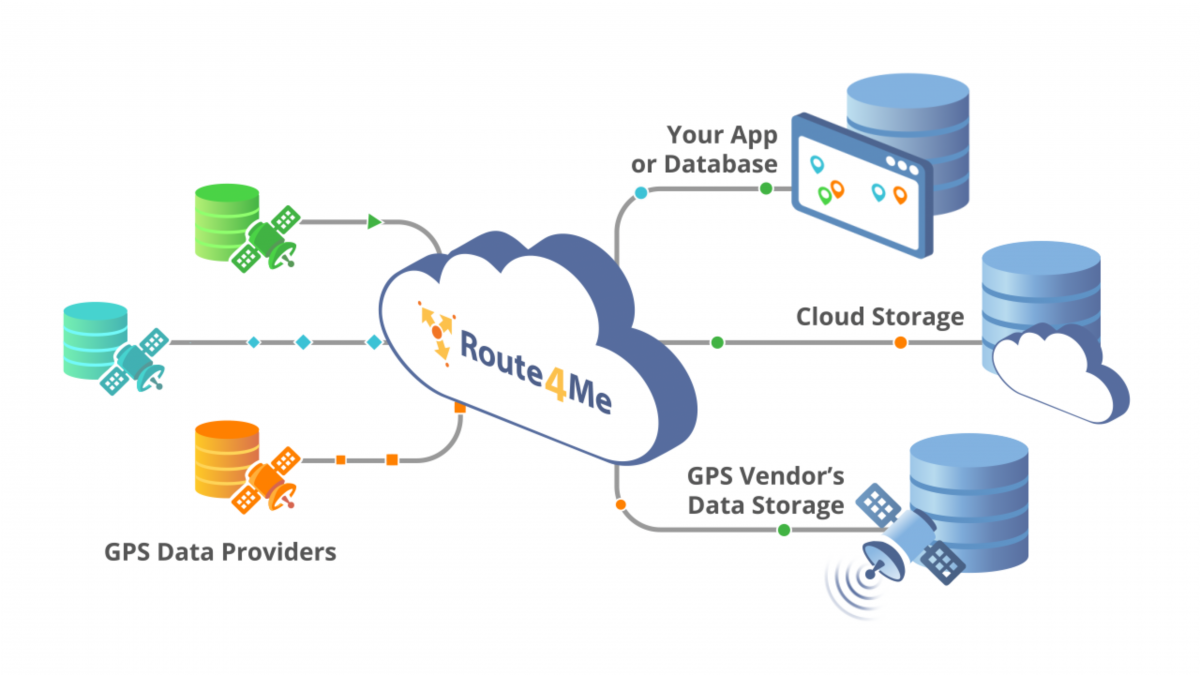 2. Dispatch Optimized Routes to Delivery Drivers
After the telematics integration, you can start planning and optimizing delivery routes with hundreds of thousands of shipping addresses. The route planner will map multiple stops into the most cost-efficient and time-effective routes for your delivery drivers. After you're done with route planning, you can dispatch the planned and optimized routes to drivers' mobile devices with the Route4Me Route Planner.
You can gather routing data and track Logistics KPIs concomitantly with your telematics devices and Route4Me's free-to-install route planner apps with GPS tracking for fleet vehicles and delivery drivers.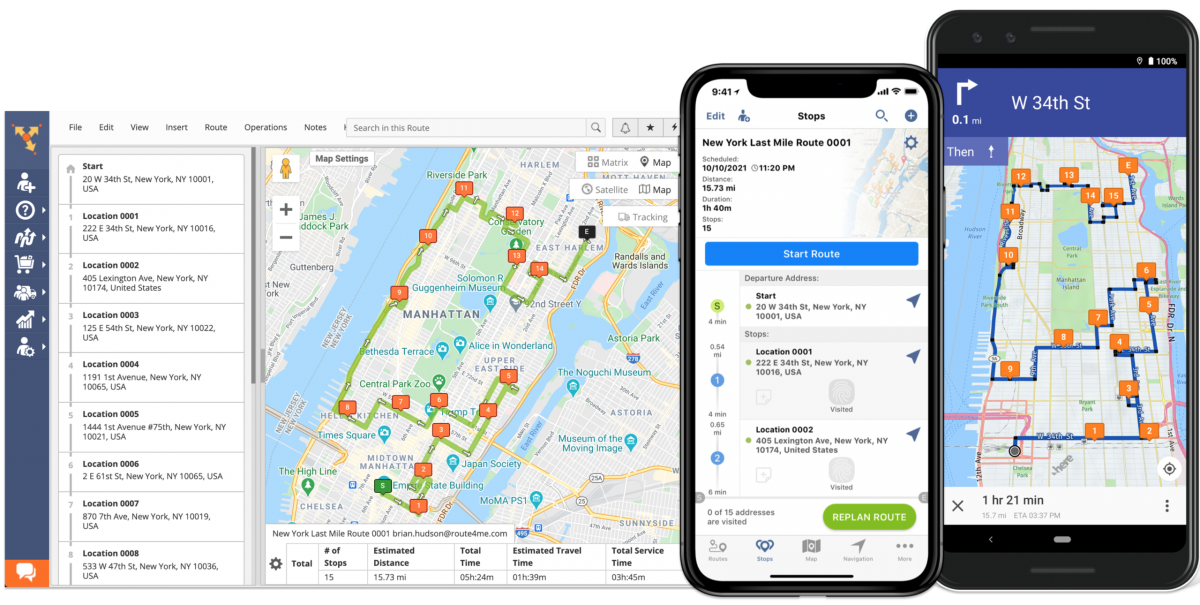 3. Track Delivery Drivers in Near Real-Time
Once drivers start the route navigation, you can track them on an interactive map in near real-time. You can coordinate drivers right when they are driving. For example, if a new stop is inserted and directions change, you spotted a traffic jam and want them to avoid it, etc.
Any change you apply to planned routes that are already in progress will automatically sync with your drivers' route planner apps. Moreover, you can choose to track your fleet vehicles in near real-time or watch a travel history video after a route has been completed.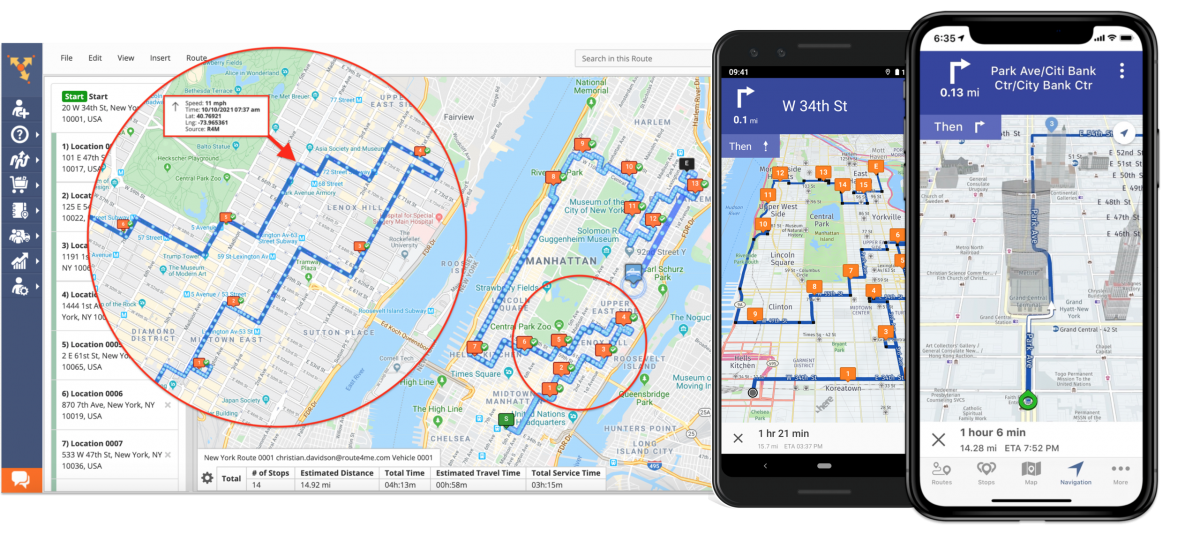 4. Detect Delivery Route Deviations & Detours
With Route4Me, you will know when your drivers take unnecessary detours, deviate from planned routes, use the vehicle for unauthorized deliveries or trips, and more.
Moreover, you can also see when drivers idle and waste company money and burn unnecessary fuel. With all this data at hand, you can make your delivery routes more efficient and secure for you, your delivery drivers, and your customers.