How to Optimize a Delivery Route
When trying to make your delivery operation more efficient, the first thing you need to do is learn how to optimize a delivery route. Route optimization will help you service more addresses.
Here's how to optimize a delivery route using a multi stop route planner for delivery drivers:
Table of Contents
1. Add Your Team of Drivers & Vehicles to a Multi-Stop Route Planner
The first step to make route optimization and dispatching easier is to create accounts for each of your delivery drivers on a multi-stop route planner. This step will help you have better visibility into drivers' availability, working hours, performance, driven distance, the total number of visited stops, and more.
After adding your delivery drivers to the route planner, move on to importing fleet vehicle telematics profiles and capacity parameters into the route planner. If you don't use a telematics solution, you can create vehicles' profiles from scratch. Type in the vehicle type, loading and carrying capacity in terms of cubic volume, number of packages that can fit into a specific car, etc.
When having all this vehicle and driver data set up on your route planner account, it will be easier for you to optimize routes as per fleet capacity. And doing so will enable you to deliver more with less.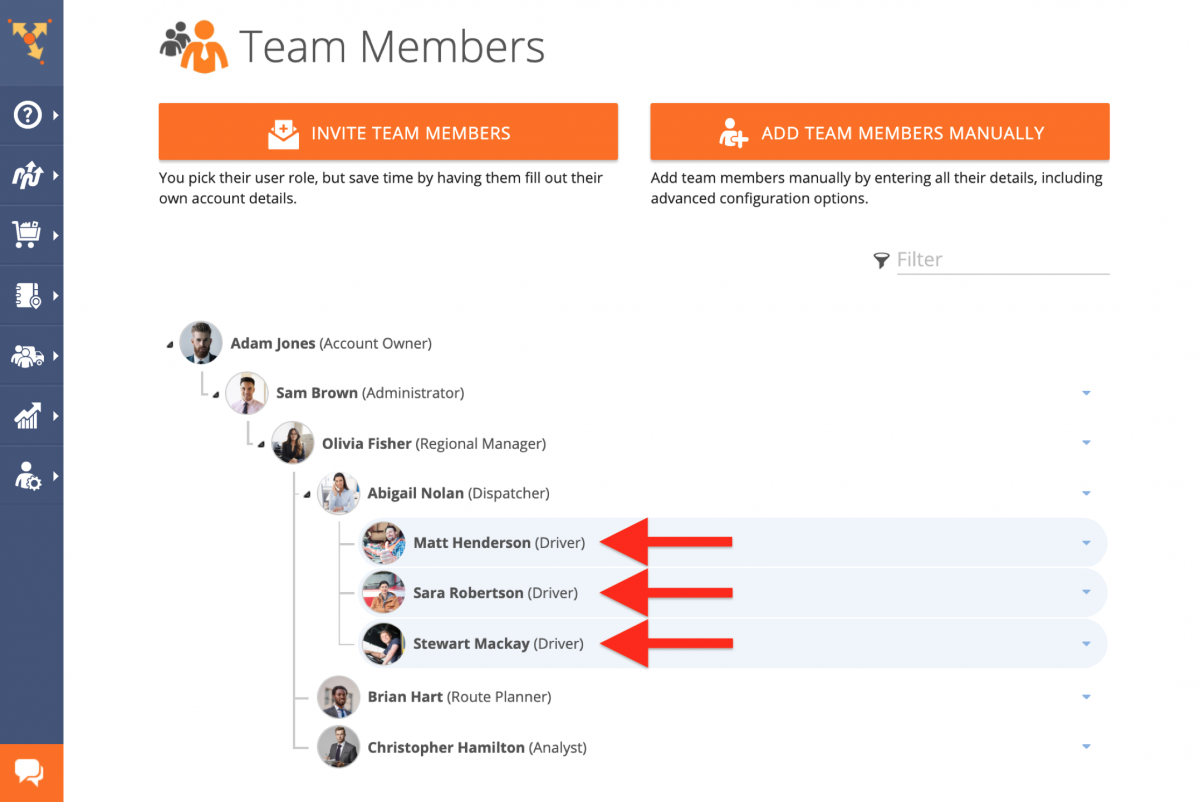 2. Specify Your Vehicles' Parameters & Your Drivers' Skills
If you didn't do it already in the previous step, you should start adding vehicle parameters and drivers' skills. This will help you fine-tune your route planning and optimization processes – especially if your courier or delivery business owns a mixed fleet. When having a mixed fleet with delivery vans, heavy-duty trucks, and other vehicle types, each vehicle must be matched to a driver with the right driving license.
Moreover, when having these parameters at hand, you can route and optimize a delivery route with special cargo easier. Let's say you need to deliver large pieces of furniture. You'll need a large commercial vehicle to fit everything in. Then, you'll need a CDL driver to be assigned to the task. A route planner will help you factor in these details easily, without having to calculate and plan manually.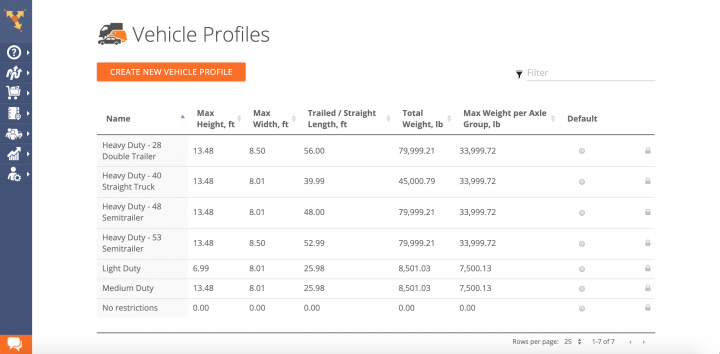 3. Upload Delivery Addresses into a Route Planner for Multiple Stops
Once you have your fleet of vehicles and delivery drivers in check, you need to gather all your customers' delivery and shipping addresses. You might have hundreds and thousands of addresses scattered in spreadsheets, cloud storage, or file transfer tools.
On that note, the Route4Me multi-stop route planner allows you to upload addresses in bulk from spreadsheets, Google Drive or other cloud storage services, Dropbox, Xero, Box.net, and more.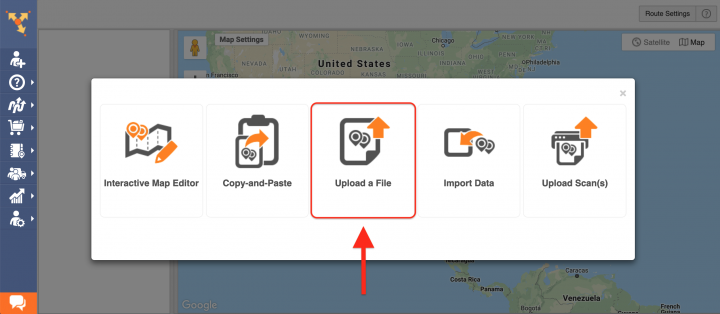 4. Plan a Delivery Route on the Route Planner
After uploading your customers' delivery addresses, you can proceed to optimize the delivery route. Usually, at this point, all you have to do is press a button and the multi-stop route planner takes care of the rest.
With the Route4Me route planner for multiple stops, you can choose between multiple optimization constraints, such as: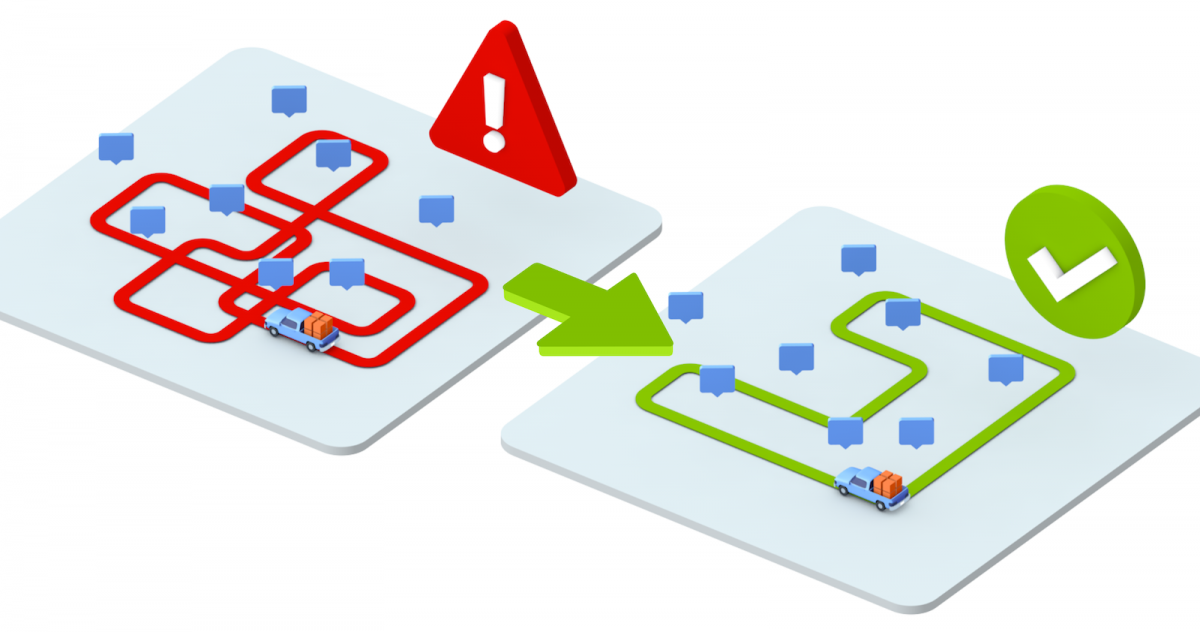 5. Specify Routing Constraints and Business Rules
If you want to be able to optimize a delivery route and predict accurate delivery ETAs, you need to factor in customer variables and optimization constraints when optimizing a delivery route. The Route4Me route planner with dynamic routing for multiple stops allows you to plan routes with business rules such as: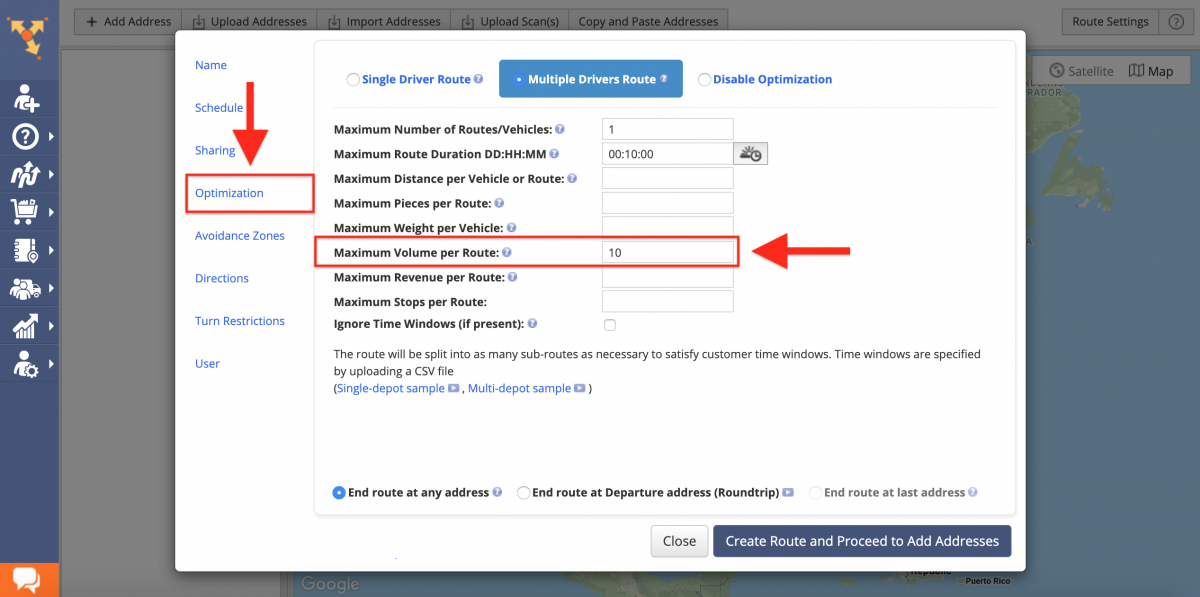 6. Dispatch the Delivery Routes as per Required Skills and Fleet Vehicle Parameters
Once you make sure that your routes are properly adjusted, planned, and optimized, it's time to put your delivery drivers to work. Dispatch the planned routes to your drivers as per their skills, expertise, and driver licenses. Then, assign the right vehicle with the right loading and carrying parameters to each route as per the cargo type you need to deliver.