Driver User Type – Route4Me Team Management
Route4Me's user hierarchy includes the following key user types: Account Owner, Administrator, Regional Manager, Route Planner, Dispatcher, Analyst, and Driver. By default, each user type has their own set of default account-level permissions for interacting with the Platform and other users. The role of each user type can be interpreted in your own way, depending on the particular needs of your business or unique business model. Thus, you can assign different user types (except for the Account Owner) to different team members according to their role within your business environment or choose the one that is the closest in terms of duties and responsibilities.
The Driver user type can report to the Account Owner, Administrator, Regional Manager, Route Planner, and Dispatcher user types. Drivers do not have the permission to create and manage sub-users. Drivers are generally created by Route Planners, Dispatchers, Regional Managers, Admins, or the Account Owner for completing the routes that they are assigned to.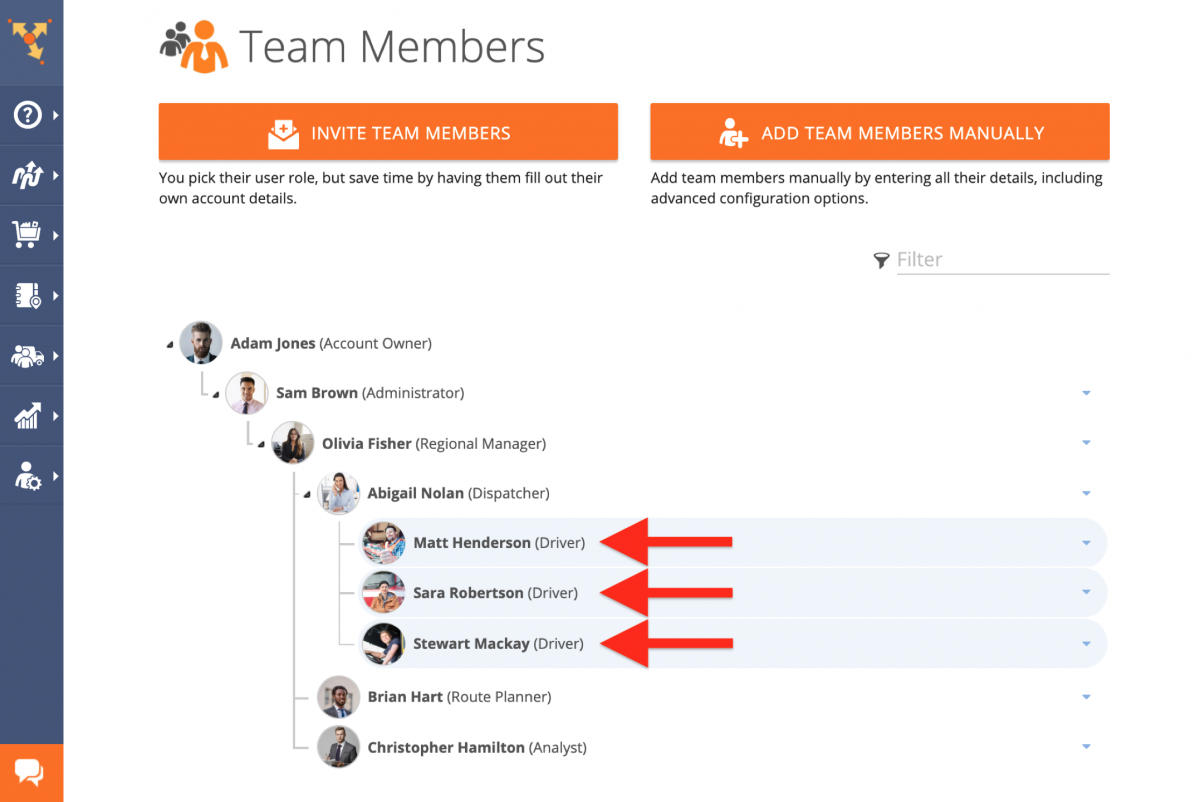 By default, Drivers do not have the ability to see any sub-users associated with the primary Route4Me account.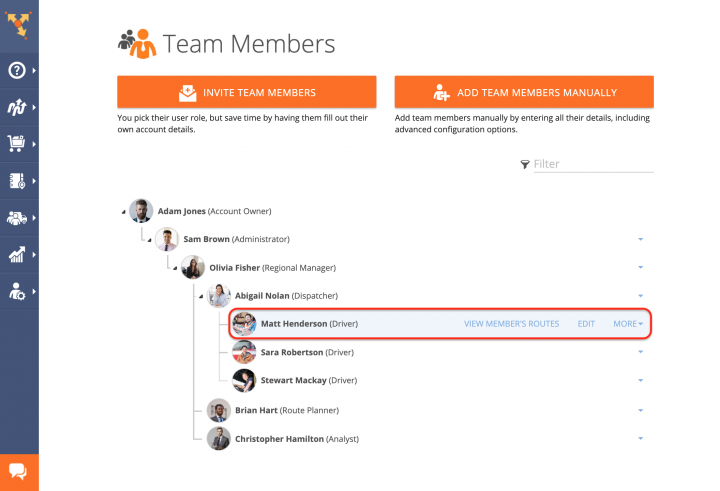 Drivers can view, open, and manage only those routes, orders, and Address Book contacts that are assigned to them or created by them. When the "Global Address Book" and "Global Orders" Company Visibility permissions are enabled, Drivers can view and edit all addresses and orders associated with the primary Route4Me account (learn more).

Drivers can use the Activity Feed (learn more) to view only their own activities, view only their own routing history (learn more), and use other Route4Me's analytics tools for viewing their account statistics.

When a Driver is assigned to a route by a user with higher account-level permissions, this route becomes available on this Driver's account in near real-time and can be accessed by the assigned Driver from the Route4Me Web Platform or Route4Me's iOS and Android mobile apps.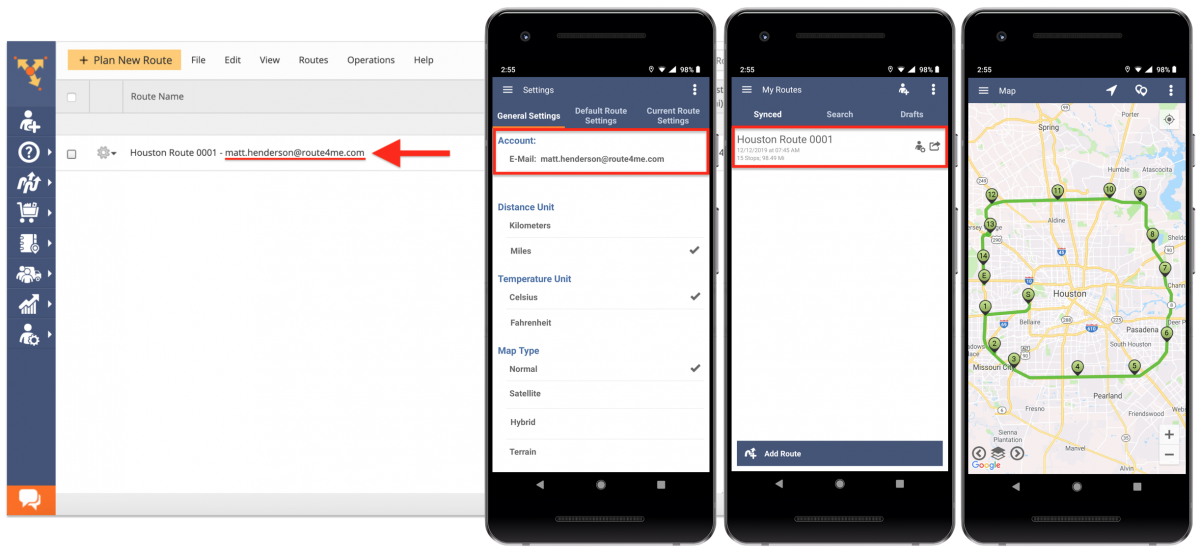 Visit Route4Me's Marketplace to Check out Associated Modules: