Plan and Optimize Multi-Stop Routes on Route4Me Web Platform
Table of Contents
Route4Me's route optimization Web Platform is one of the best route planning software solutions on the market. We use advanced algorithms that solve the Traveling Salesman Problem (TSP) and the Vehicle Route Problem (VRP) in the blink of an eye, allowing you to easily plan the most time-efficient and cost-effective routes with multiple destinations. Route4Me route optimization software takes care of all calculations and computing processes, delivering user-friendly tools for planning and optimizing routes of the highest complexity taking into account numerous virtual and realistic route optimization constraints.
To plan a new route using the Route4Me's Web Platform, first, go to the Routes tab in the navigation menu, and then select Plan New Route respectively.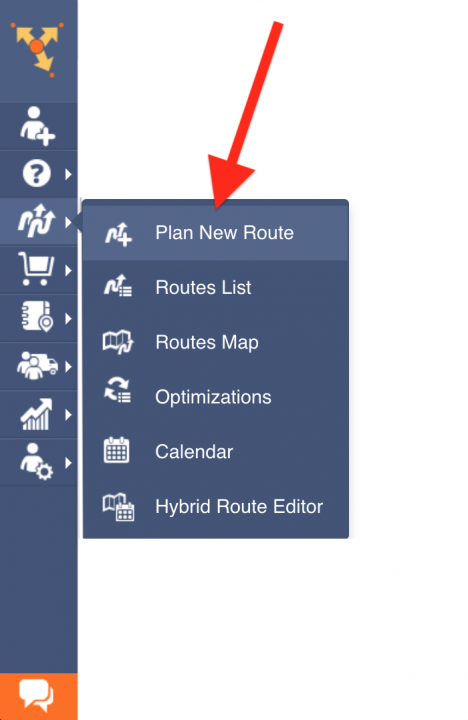 Adding Addresses
After that, you need to select one of the preferred methods for adding/importing addresses: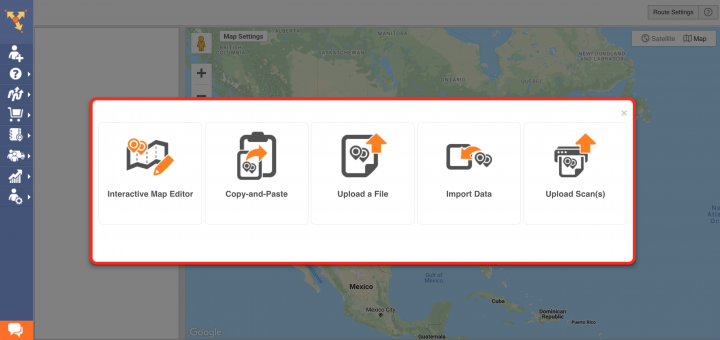 Setting the Route Parameters
Once you selected the preferred method for adding/importing addresses, proceed to set the route's parameters: input the name of the route, schedule the start time and date, share the route via email, select the optimization type, choose the avoidance zone(s), adjust the directions, select the turn restrictions and assign the route to a particular user. When you finish setting the route's parameters, click Create Route and Proceed to Add Addresses.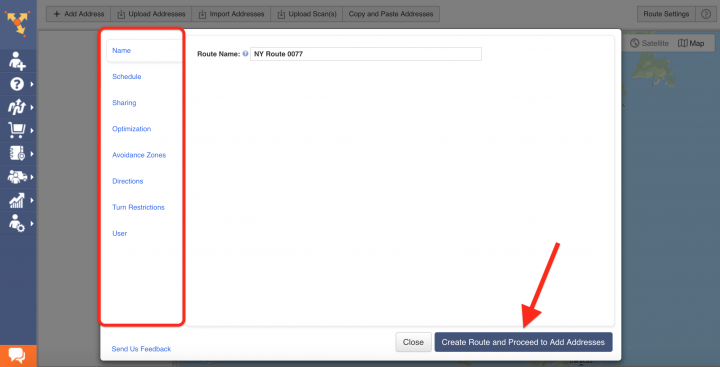 Then, add the addresses to the route using the previously selected import method. Finally, click Finished Adding Addresses to create the optimized route.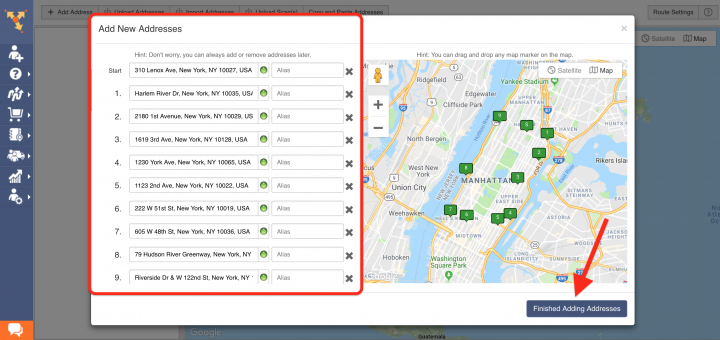 Adjusting the Planned Route
Once the route is planned and optimized, you can modify it using the Route Editor. The Route Editor displays the adjustable interactive map with an overlay of the opened route. The map settings can be adjusted to display the preferred data. The map also provides multiple real-time tracking features. At the bottom of the map, you can find the customizable Summary Table that provides aggregated route metrics.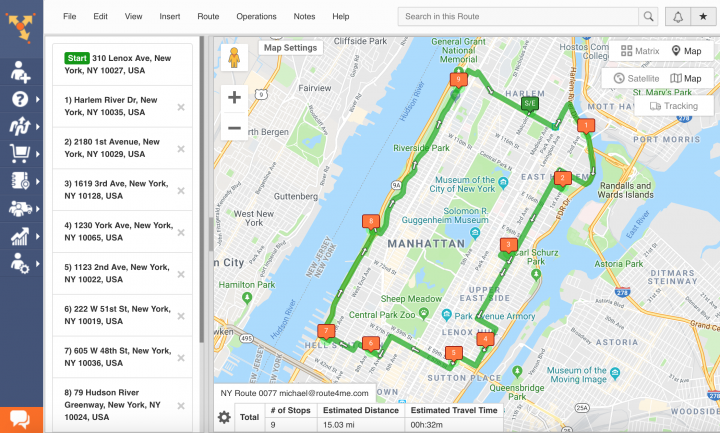 Viewing Planned Routes in the Routes List
To view your planned routes, use the Routes List respectively.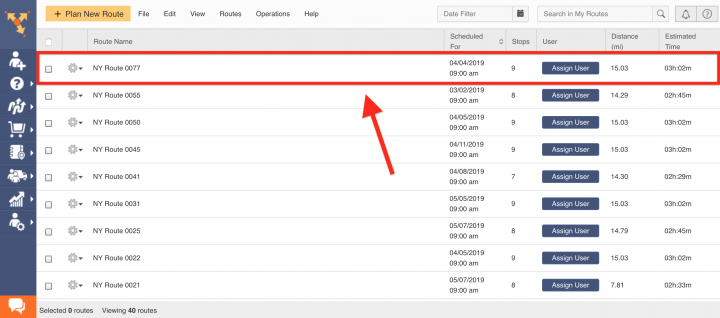 Visit Route4Me's Marketplace to Check out Associated Modules: