Managing Your Route4Me Account Settings
With Route4Me, you are always in control of your account. To update your account information or adjust the settings, first, go to "Account Settings" from the navigation menu.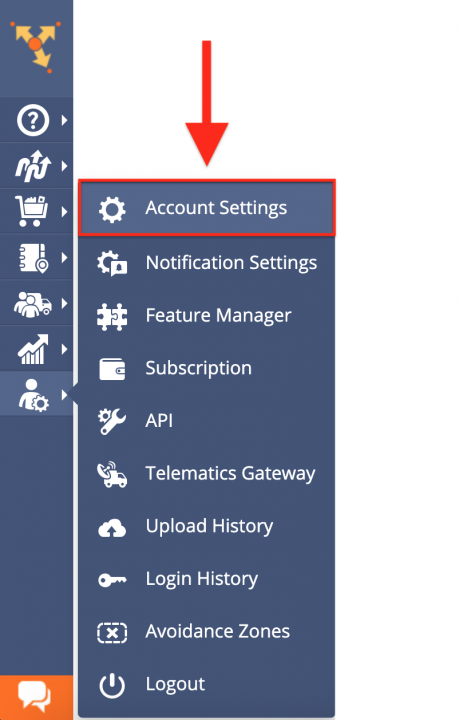 In the "Your Details" section, you can change or update your first and last name. You can also upload your photo to personalize your account and improve your and your team's Route4Me experience. To do so, click on the "Choose File" button and then upload the image from your device (in JPG, JPEG, GIF, or PNG file format).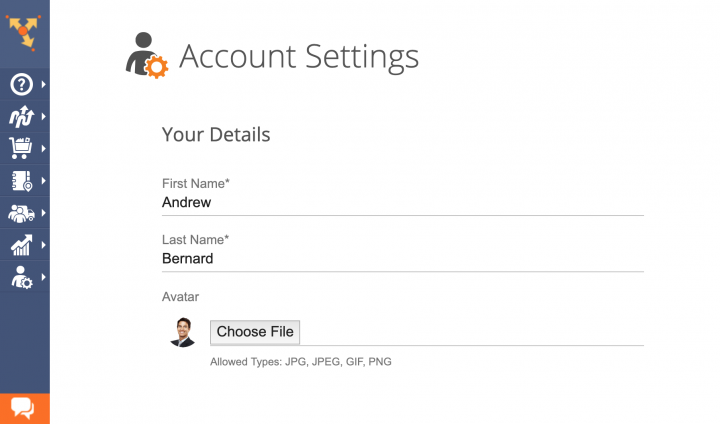 Next, you can modify your account email address and contact phone number. Please NOTE that your Route4Me account is linked to the email address provided in your account settings. To update your password, fill out the corresponding fields. If you do not want to update your password, leave both fields empty.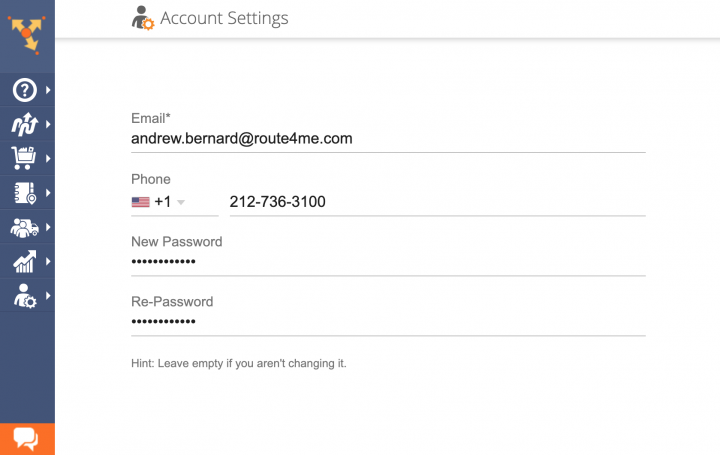 In the "Company Profile" section, you can update or add the corresponding details about your company/business.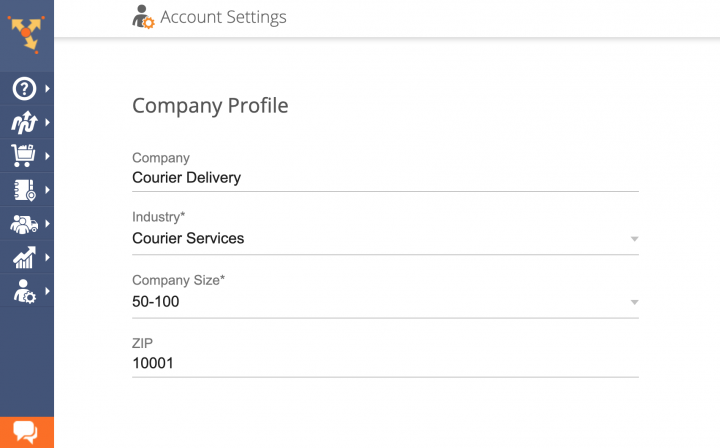 In the "Preferences" section, you can select the preferred units of distance and speed, as well as change the language of your Route4Me Web interface. If you want to be notified when a new route is created on your account, check the corresponding box.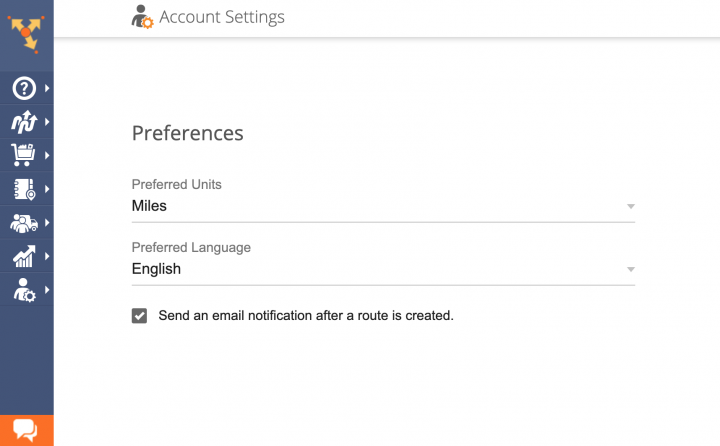 In the "Geofence Settings" section, you can adjust your geofence preferences:
– Type: Shape of your geofences;
– Size (meters): The area covered by a geofence where the geofenced stop is located right in the center of the corresponding geofence;
– Time on Site (sec.): The amount of time a driver (or any other user) has to spend inside/outside of the geofence to trigger it;
– Max Check-in Speed (mph): The speed not higher than which the geofence should be entered/departed. If the set speed limit is exceeded, the geofence will not be triggered.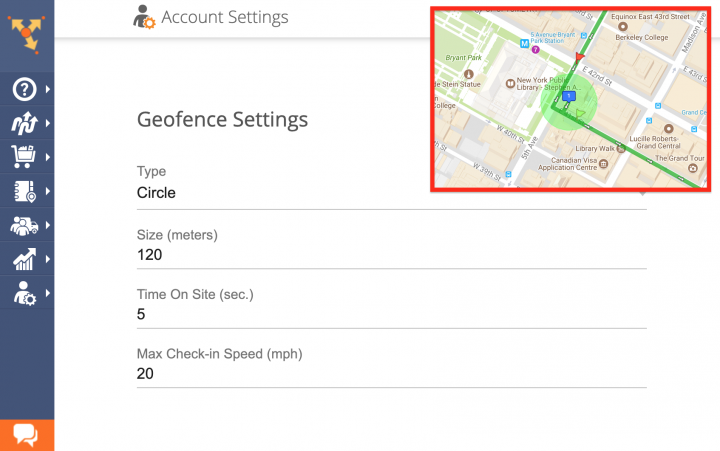 In the "Activity Feed Settings" section, you can create a webhook for the Activity Feed. To do so, insert a URL to which you want to receive notifications into the corresponding field. Real-time callbacks permit third-party systems to receive notifications about every system and driver event, such as when a user manually generates a notification or when the system automatically logs a driver entering a dynamic geofence. The callback is set at the account owner user level, so all activities detected by sub-users and sub-drivers are also sent to the callback URL.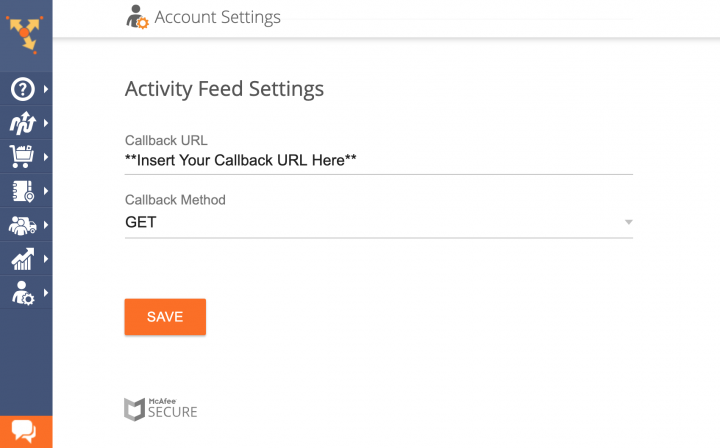 To apply the adjusted settings, click on the "Save" button at the bottom of the screen.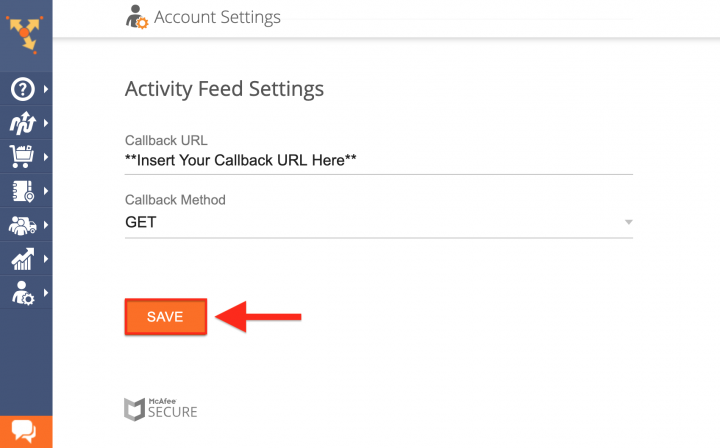 Visit Route4Me's Marketplace to Check Out Various Industry-Specific Subscription Plans: