Account Settings – Profile and Company Details, Units, Time Zone, Sign-In Credentials
In this guide, you can learn how to check and update your Route4Me Account Settings on Route4Me's Web Platform. Specifically, Route4Me profile, contact and company details, sign-in credentials, distance units, language, time zone, and more. Additionally, learn more about Route4Me's Team Hierarchy and User Types and how to manage the account settings of other users.
NOTE: Depending on the add-ons and features enabled on your specific Route4Me account, you can have additional settings available in your Account Settings. For example, Geofencing Settings, Activity Feed Settings, etc.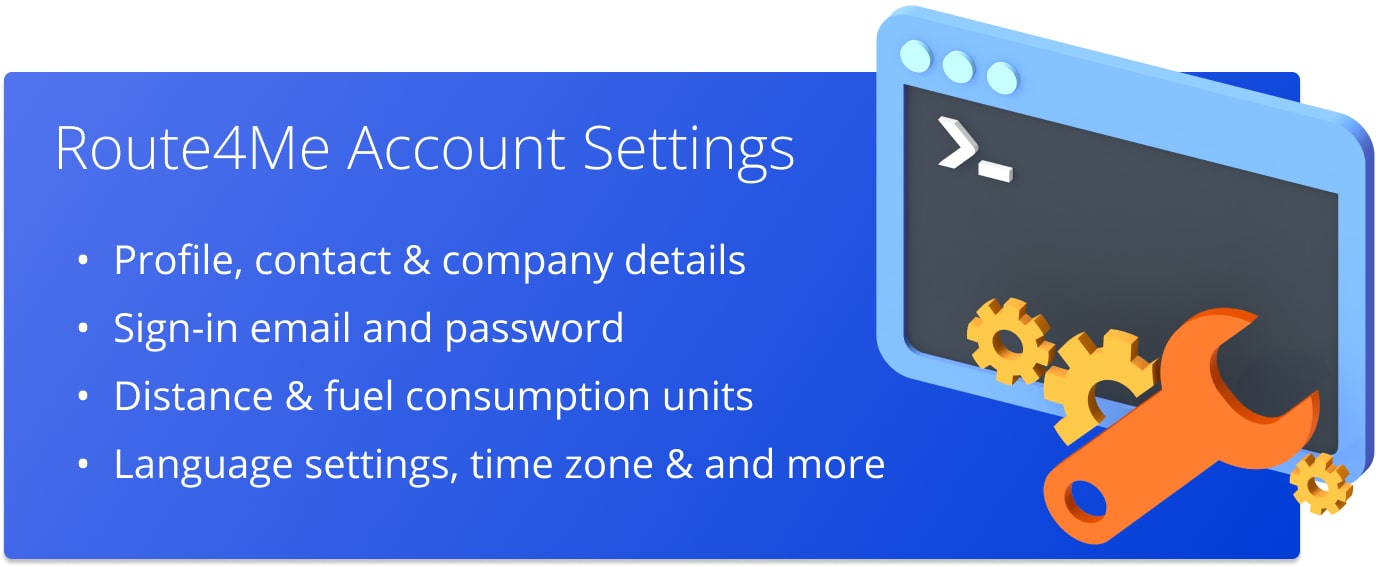 Table of Contents
Your Details – Profile Name, Photo, Sign-In Email and Password
In the "Your Details" tab, you can check and update your Route4Me profile details. Specifically, first and last name, contact and sign-in email address and phone number, profile photo (avatar), and account password.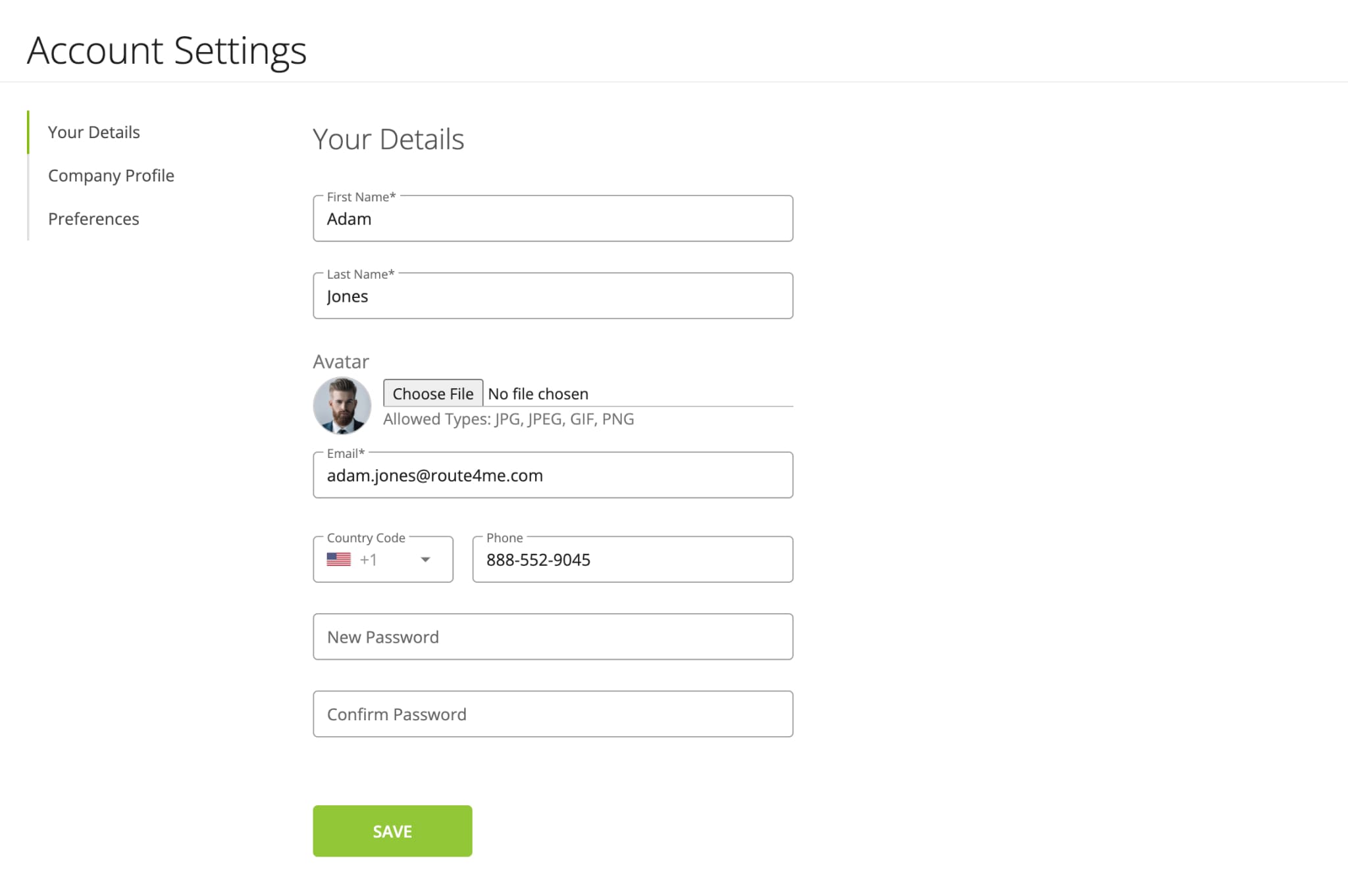 Company Profile – Company Name, Industry, Location
In the "Company Profile" tab, you can check and update your company details. Specifically, company name, business industry, company size, and company location ZIP code.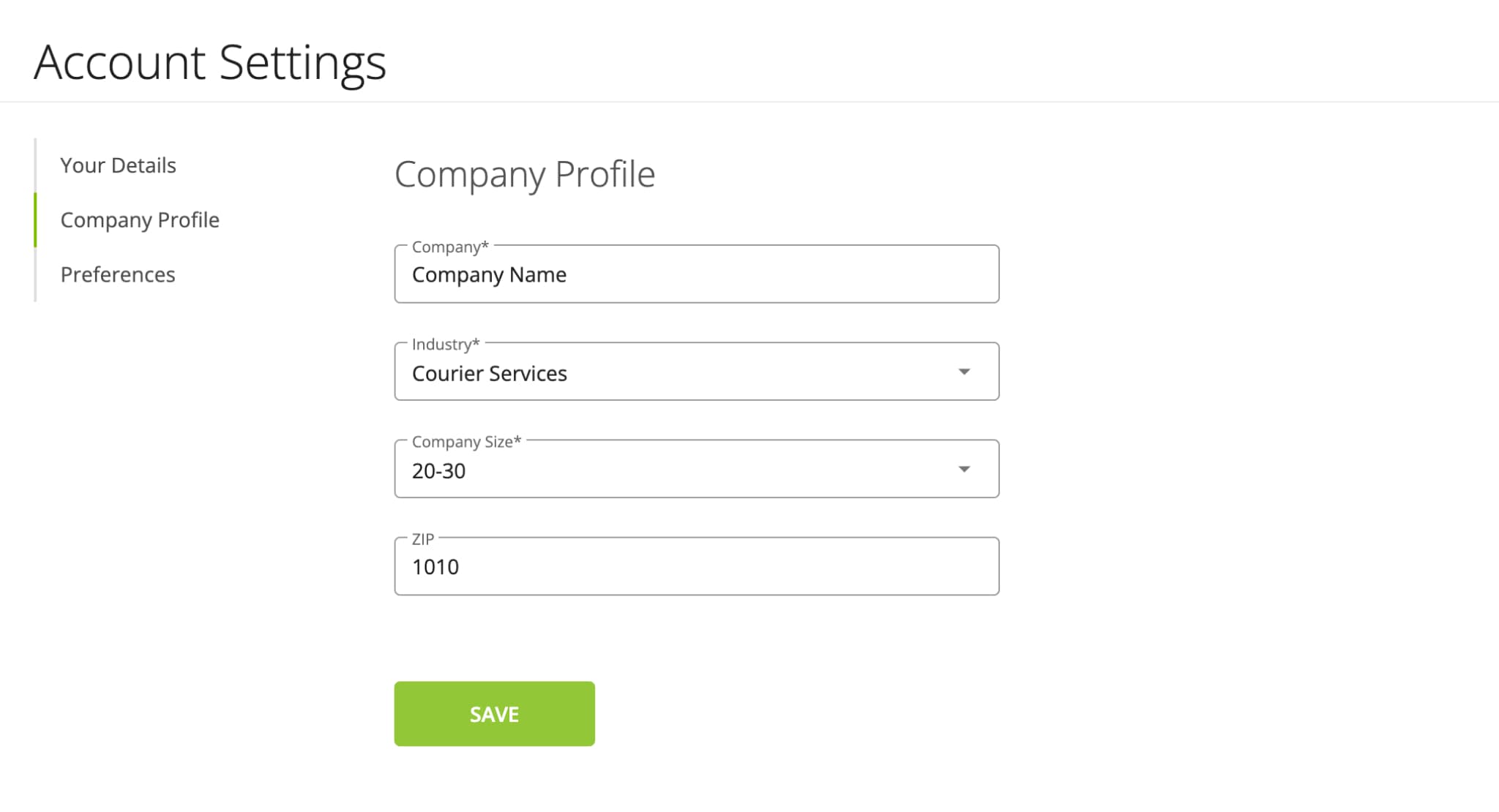 Preferences – Distance Units, Fuel Consumption, Language, Time Zone
In the "Preferences" tab, you can check and update your Route4Me account preferences. Below, you can learn more about the preferences settings.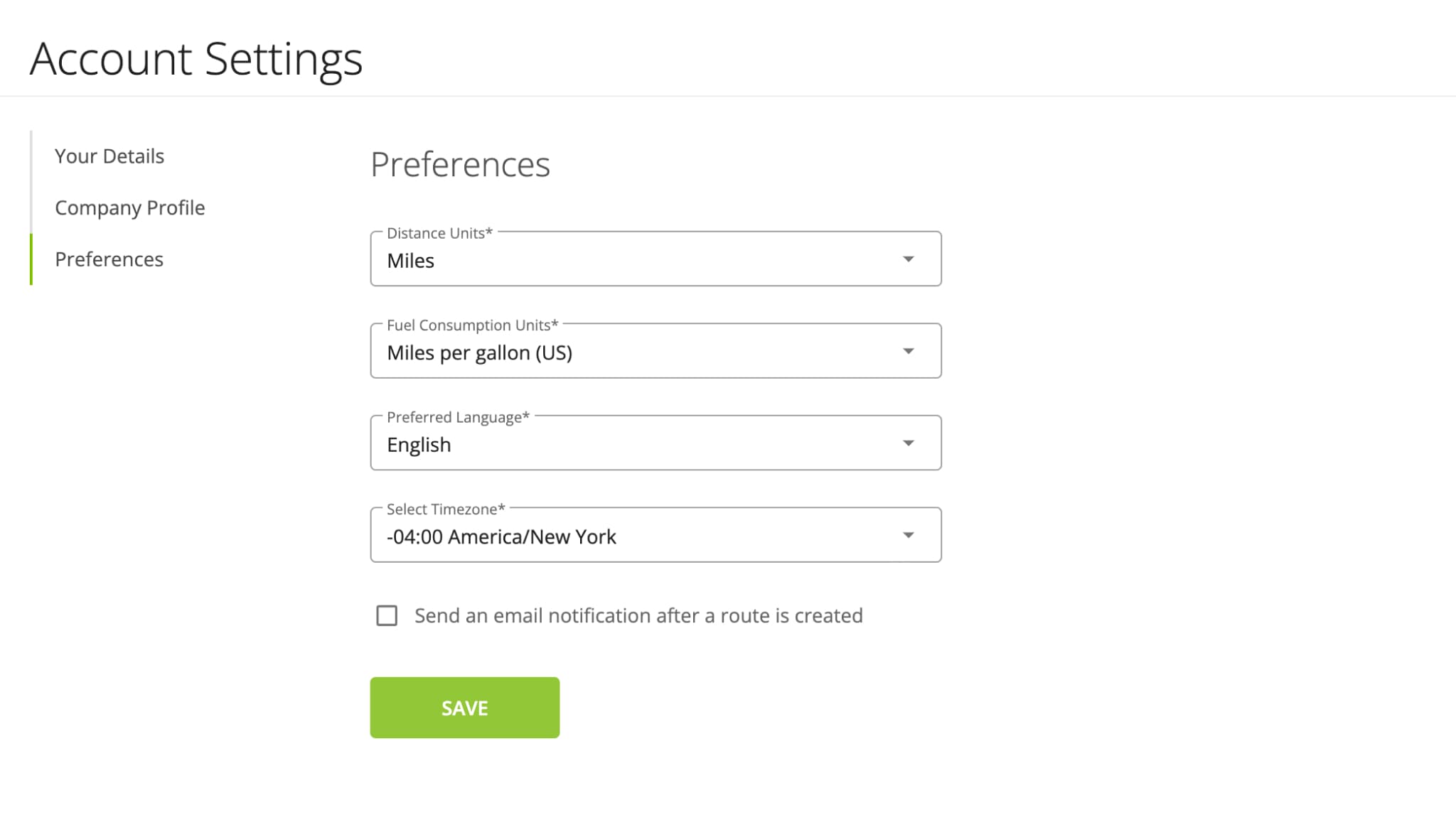 | Settings | Description |
| --- | --- |
| Distance Units | Distance measurement units: miles and kilometers. Accordingly, planned routes, optimization settings, and other distance unit-related attributes in your account are automatically converted to and displayed in the selected units. |
| Fuel Consumption Units | Vehicle fuel consumption units: miles per gallon (US), miles per gallon (UK), liters per 100 kilometers, kilometers per liter, and miles per liter. Accordingly, when creating and managing vehicles, you can specify the preferred fuel consumption of the vehicle in the selected units. Additionally, learn more about how to Set Up and Use Route4Me's Fuel Costs. |
| Language | Preferred account language. Additionally, learn more about Route4Me's Supported Languages. |
| Time Zone | Time zone in which your operations take place. Accordingly, route start time, scheduled orders, and other time-related attributes will be automatically converted to and displayed in the time of your time zone. |
| Created Route Notifications  | When enabled, you will receive a notification to your account email address about every route created by you and your sub-users. Additionally, learn more about Route4Me's Team Hierarchy and User Types |
Visit Route4Me's Marketplace to Check out Associated Modules: