Account Settings – Manage Your Route4Me Web Account Settings
Table of Contents
Route4Me route optimization software offers flexible route planning and fleet management solutions for any last-mile or middle mile logistics business that aims to optimize operational costs, save time, and make more money. Route4Me's route planning and fleet management solutions address logistics-intense businesses of any size – from small businesses to large enterprises. With Route4Me, you can plan the fastest and most profitable multi stop routes and service more customers with the same number of – or even fewer – fleet resources. To ensure your routing solution caters to your unique business needs, Route4Me enables you to personalize and customize your account settings to your preference. In your Route4Me Account Settings, you can update your contact information, modify your company profile, select the preferred units of distance and fuel consumption, adjust your geofence settings, create a webhook for your Activity Feed, and more. 
Route Planner Account Settings
To manage the settings of your route planner account, first, go to Account Settings from the navigation menu.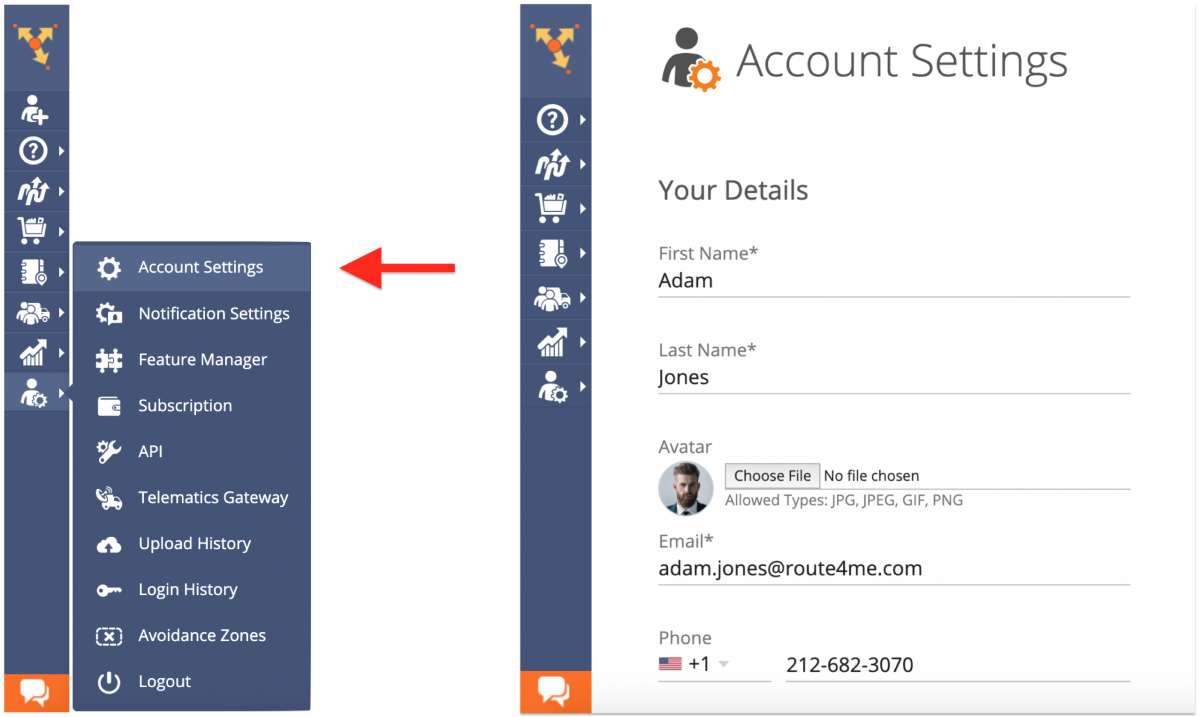 Table of Contents – In your Route Planner Account Settings, you can view and update the following information:
Your Details
In the Your Details section of the route optimization software account settings, you can update the first and last name of the account's owner, as well as upload a new photo to personalize your account. To do so, click on the Choose File button and then upload the image from your device in JPG, JPEG, GIF, or PNG file format. Your profile photo can be visible only to your team members.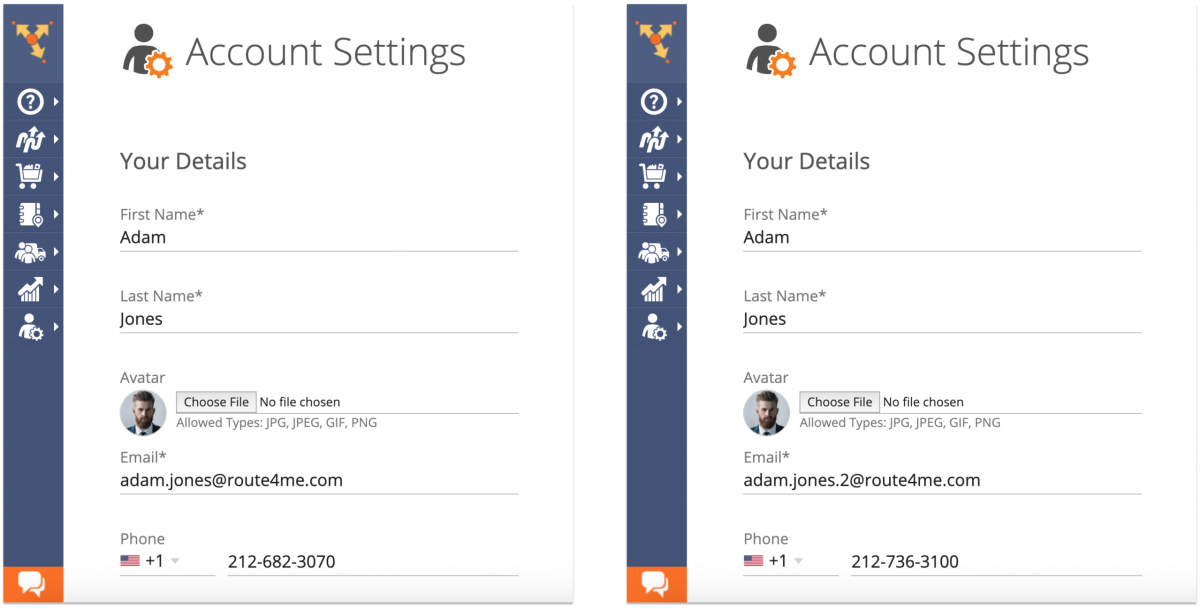 When you register your new Route4Me account with your Google, LinkedIn, or GitHub account, this Route4Me account is linked to one of the selected options accordingly. Thus, you do not have a dedicated password for your Route4Me account and you can log into your Route4Me account only by using one of the corresponding authentication methods. If you want to create a new password for your Route4Me account so that you can sign in with your email address, you need to reset your password in the Route4Me Account Settings accordingly.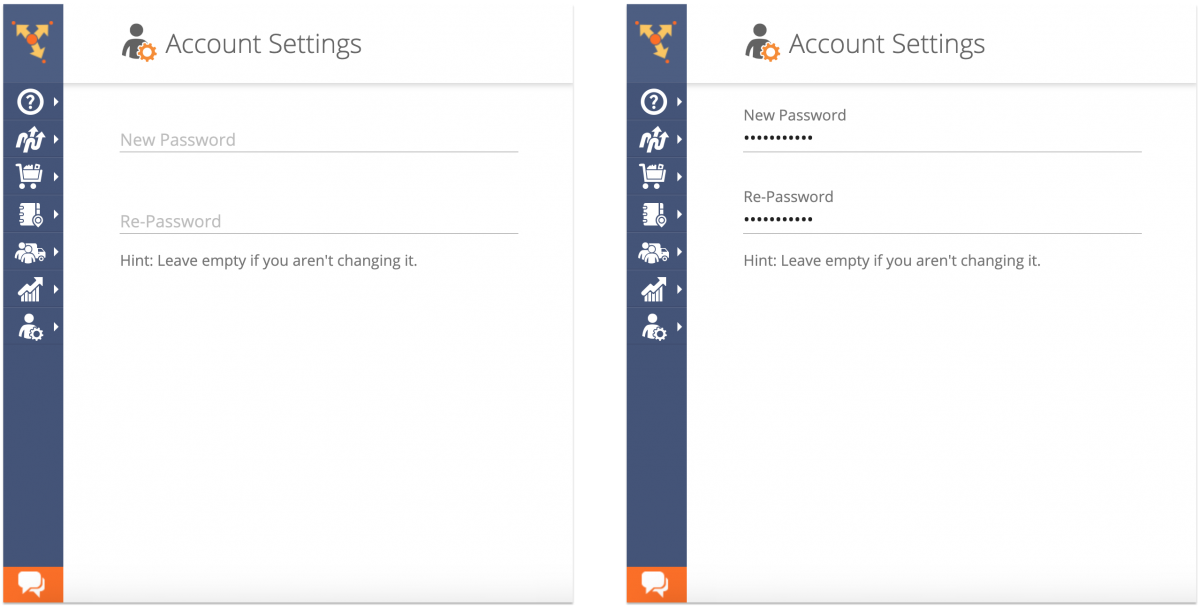 Company Profile
In the Company Profile section, you can update the following information about your organization: company name, industry, the size of your company (how many people), as well as the zip code of the area where your company conducts its business activities.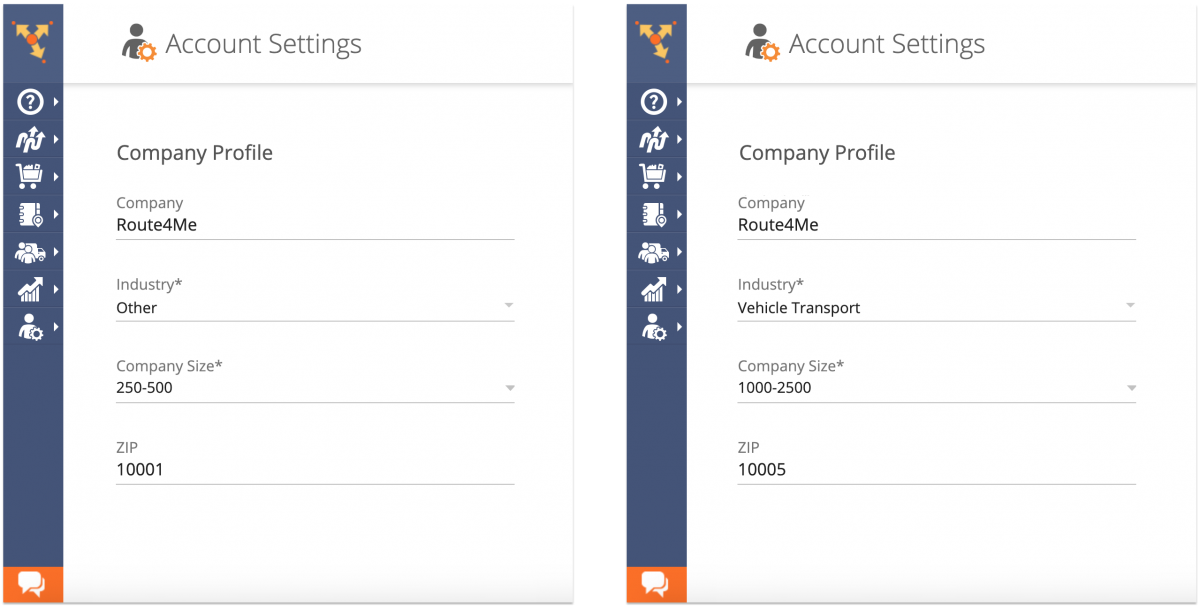 Route Planner Settings Preferences
In the Preferences section, you can adjust your time zone and preferred language, as well as the following unit settings:
Distance Units: Miles or kilometers;
Fuel Consumption Units: Miles per gallon (US), miles per gallon (UK), liters per 100 kilometers, kilometers per liter, or miles per liter.
To receive an email every time a new route is planned on your Route4Me account, check the corresponding box.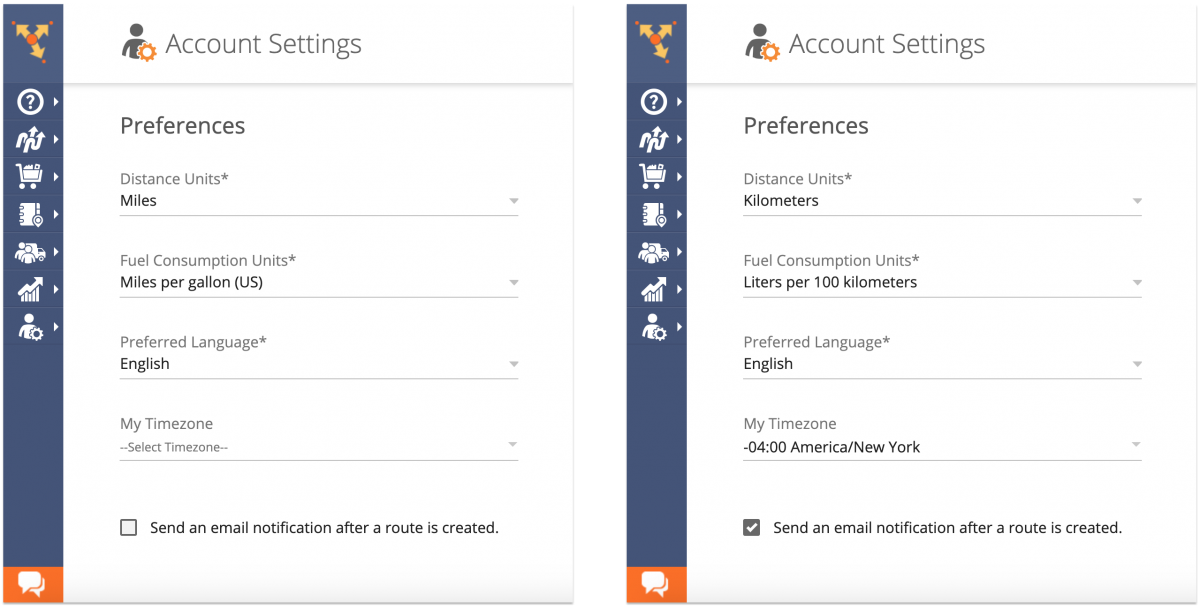 Geofence Settings
In the Geofence Settings section, you can adjust the following geofence preferences:
Type: The shape of your geofences (circle or square);
Size: The perimeter size of your geofences (in meters);
Time on Site: The amount of time (in seconds) a driver or field employee must stay within a geofence for the corresponding stop to be automatically Detected as Visited;
Max Check-in Speed: The speed limit (in miles) for entering your geofences. If the defined speed limit is exceeded, the stop in the given geofence will not be automatically Detected as Visited.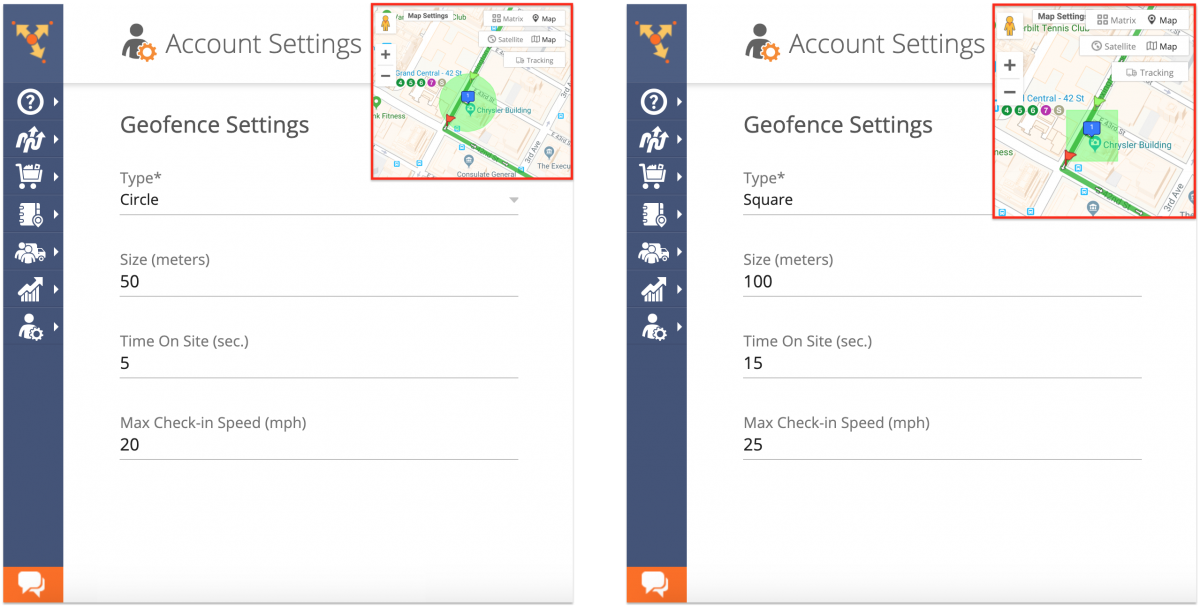 Activity Feed Settings
In the Activity Feed Settings section, you can create a webhook for your Activity Feed. To do so, insert the URL which you want to use for receiving notifications into the corresponding field. Real-time callbacks permit third-party systems to receive notifications about every system and driver event, such as when a user manually generates a notification or when the system automatically logs a driver entering a dynamic geofence. The callback is set at the Account Owner user level, so all activities detected by sub-users and sub-drivers are also sent to the defined callback URL.
To save and apply all changes, click on the Save button accordingly.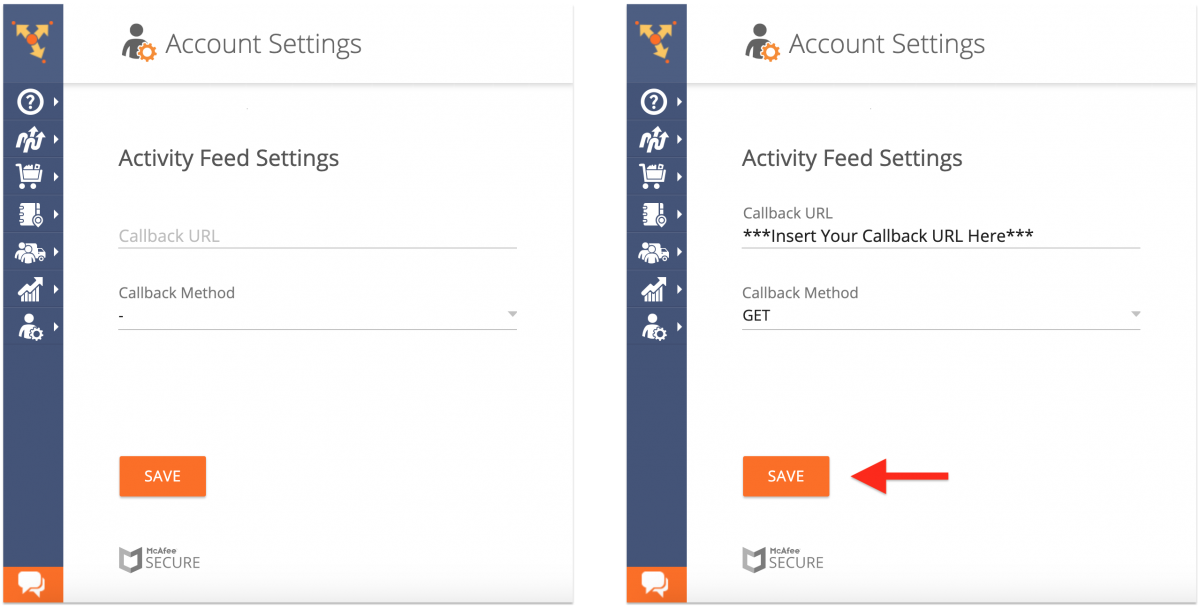 Visit Route4Me's Marketplace to Check Out Various Industry-Specific Subscription Plans: