API Key – Access and Copy Route4Me Account API Key
Route4Me's API provides powerful and flexible solutions for automating most route planning and optimization operations for last-mile and logistics-intense businesses. Specifically, geocoding addresses, creating and optimizing routes with hundreds of thousands of addresses, managing customers, importing orders, dispatching routes to vehicles and drivers, tracking assets, and much more. Additionally, learn more about Route4Me's API, SDKs, Developer Docs, and Operational Optimization Platform.
To access and copy your Route4Me API Key, go to "API" in the main menu. Alternatively, make sure you are signed into your Route4Me account and then click the button below. To copy your Route4Me Account API Key, click on the "Copy" button.
Click to Access & Copy Route4Me Account API Key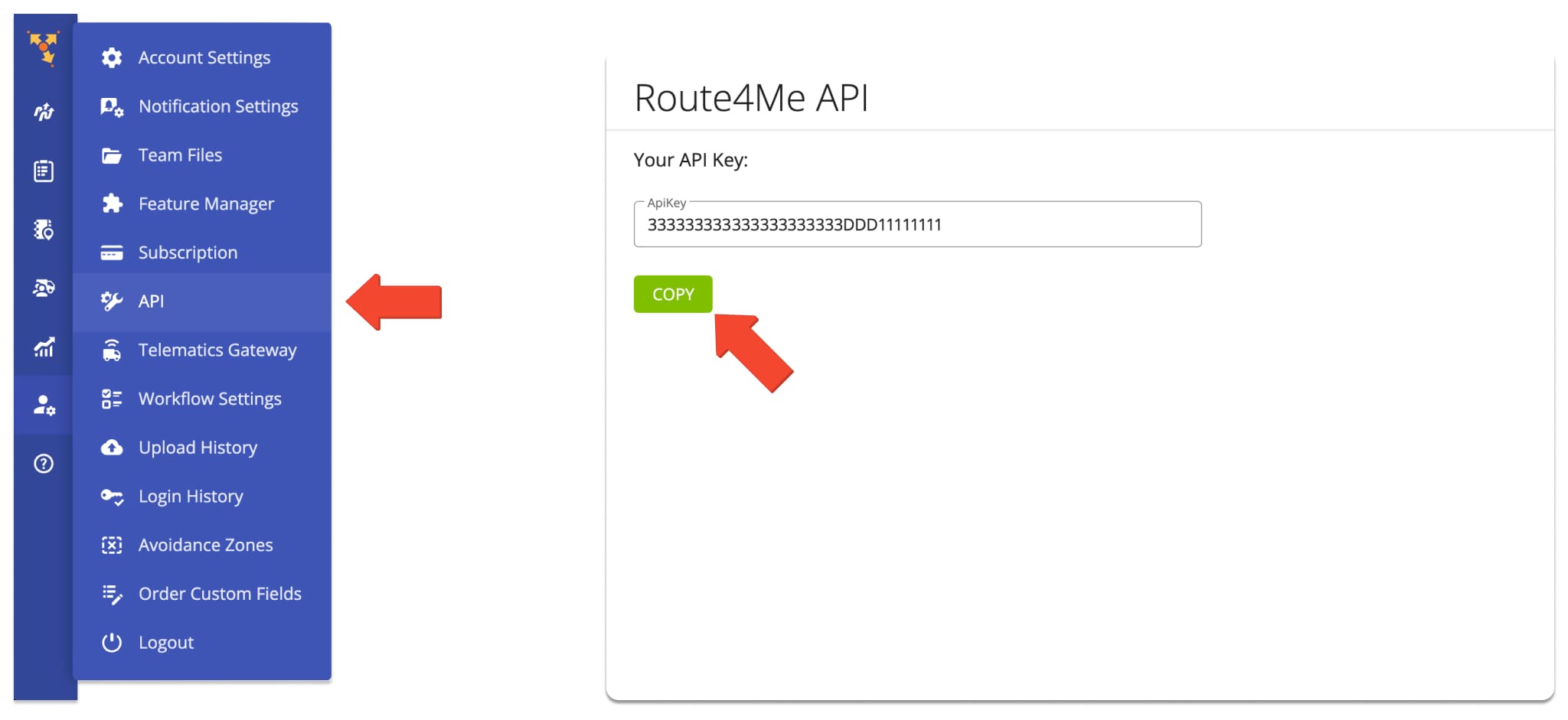 Visit Route4Me's Marketplace to Check out Various Modules and Add-Ons: