How to Plan Routes for Recurring Service & Delivery Schedules
Planning routes with each customer's delivery schedule can get complicated, fast. Manual delivery planning for scheduled shipping is time-consuming and inefficient.
Depending on your unique courier or field service operation, you might have to account for scheduled maintenance for each of your fleet of vehicles, repeat orders or recurring orders, seasonal delivery changes, and more similar repetitive events. Doing so with a pen and paper will surely take a lot of time and might also leave room for many delivery scheduling mistakes.
Moreover, when offering subscription boxes or other monthly, weekly, or daily delivery services similar to Amazon's Subscribe and Save, you could easily automate route planning. By doing so, you don't have to re-plan the same route from scratch every time you need to fulfill recurring orders and subscriptions.
This way, you'll save time and ensure error-free, fast, and cost-efficient auto-delivery routes. You can easily automate repeat delivery, everyday delivery, preventive maintenance schedules, scheduled service, PM schedules, fleet preventive maintenance, and other repetitive actions with a route schedule app or route planner.
Table of Contents
What Is a Delivery Schedule?
A delivery schedule is a planned delivery timetable containing delivery dates, order statuses, ordered product quantities, and other relevant details. Delivery schedules are important in successful and on-time order fulfillment. Efficient delivery scheduling should account for customer availability and specific delivery windows, delivery subscriptions, fleet capacity, workforce availability, and more.
To plan an accurate delivery schedule that factors in all the scheduled shipping dates, delivery businesses may use digital tools such as route scheduling software, route planners, route optimization and fleet management software, and other delivery planning solutions.
Why Is It Necessary to Arrange Delivery Schedules?
Scheduling delivery is important for last-mile carriers and other businesses that run field operations. When planning repetitive events ahead and creating a schedule for shipping, delivery, or distribution, delivery businesses and couriers can get a better overview of the capacity at which their fleet of vehicles and workforce are utilized.
What's more, when having a delivery schedule in place, carriers will be able to identify trends in customer behavior and sometimes even predict surges in demand. This way, delivery businesses will be more prepared when there is an increase in demand for seasonal delivery.
How Do I Make a Delivery Schedule?
Recurring purchases, daily food delivery, repeat orders – they all need to be included in your delivery schedule. All the repetitive and scheduled events need to be added to your calendar so you'll never miss a service appointment for preventive maintenance or cause any delivery delays.
To create a delivery schedule and put route planning on auto-pilot, you need to follow 7 easy steps:
1. Choose a Route Planner With Delivery Scheduling Capabilities
The first step in scheduling your deliveries efficiently and automating recurring routes is to find the proper route scheduling app for your business. Although you could use separate software solutions for delivery scheduling and route planning, you should consider finding a platform where you could do both. This way, you will avoid siloed data and improve collaboration.
The Route4Me route planner for delivery drivers offers you the ability to plan and optimize routes, create shipping schedules, factor in customer availability, schedule delivery slots, and automate route planning for those recurring or repetitive routes.
The Route4Me route planning and route schedule app allows MRO's (Maintenance, Repair, Overhaul), vending machine businesses, food distribution businesses, and other carriers and field service providers to schedule same-day and recurring service, schedule work-orders, and plan recurring routes ahead.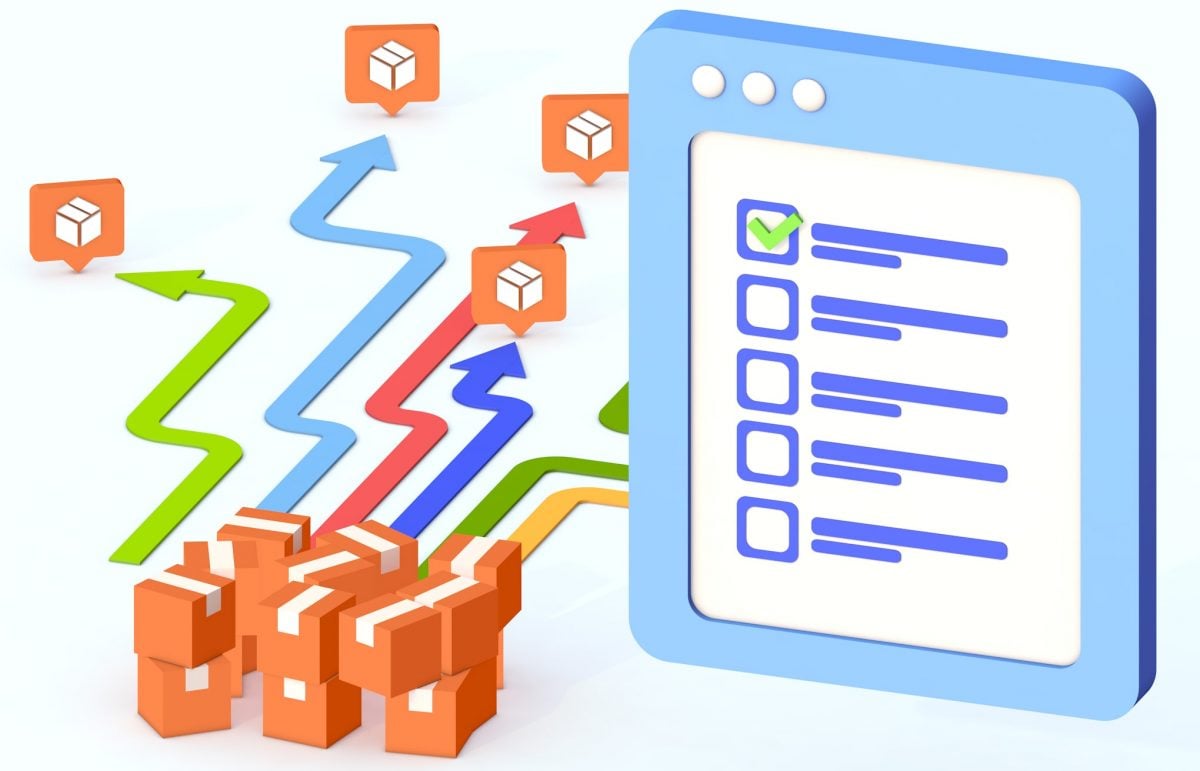 2. Import Multiple Delivery Addresses With or Without Schedules
After implementing a route planning software solution that can accommodate routing your recurring customers and recurring orders, you can start planning and scheduling routes. To do so, you first need to upload your customers' delivery addresses into the route planner.
At this stage, you can choose to add delivery schedules to each shipping address before uploading them into the route planner. Alternatively, you could also set up shipping schedules after uploading your addresses.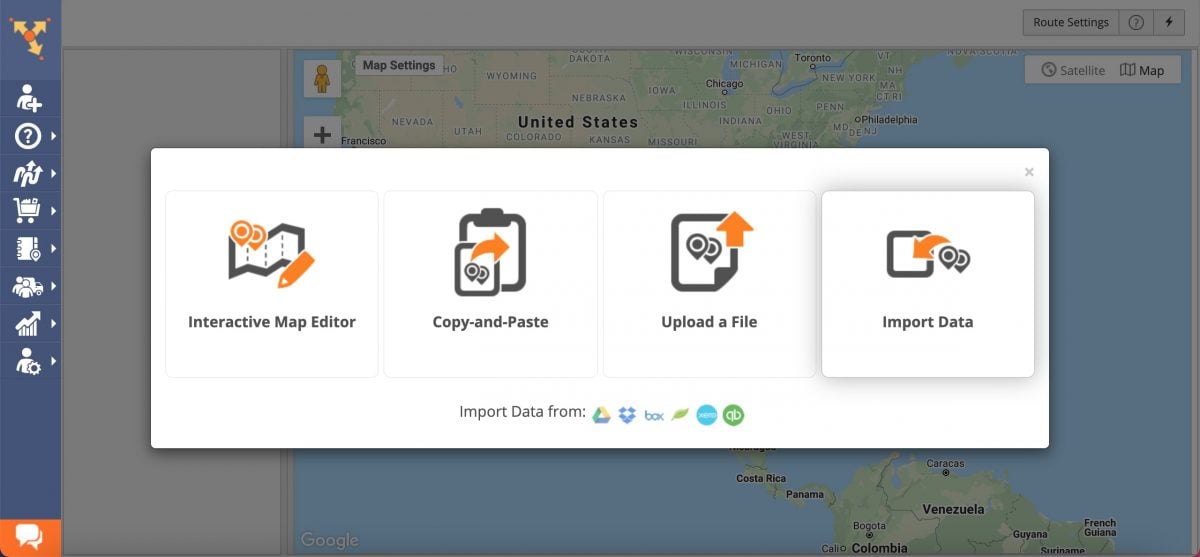 3. Add Delivery Schedules to Addresses in Bulk
If you didn't add the delivery schedules for your addresses before uploading them into the route planner, you could add the same order schedule to all of your addresses in bulk, all at once. Or you can add different shipping schedules to each order instead – one at a time.
For example, one local distribution and middle mile logistics business might have to deliver merchandise to 50 retailers once a week during Mondays. In this scenario, the route planner could input the same delivery schedule for all 50 stops. This will save them the time they would've otherwise spent inputting schedules one by one.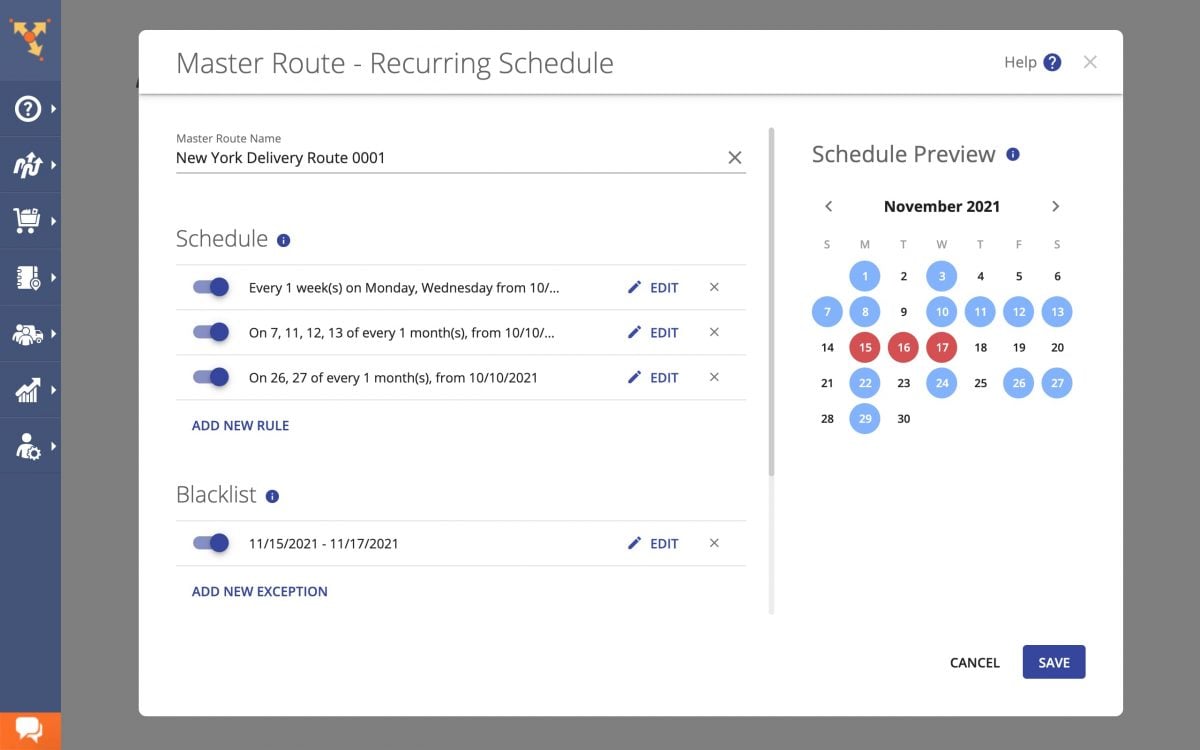 4. Plan & Optimize Driver Routes With Delivery Schedules
After all the order schedules are in place, you can start routing your repeat orders. The Route4Me route planner will help you find the most cost-efficient and time-effective way to reach all of your regular customers as per their preferred delivery time windows and delivery schedules.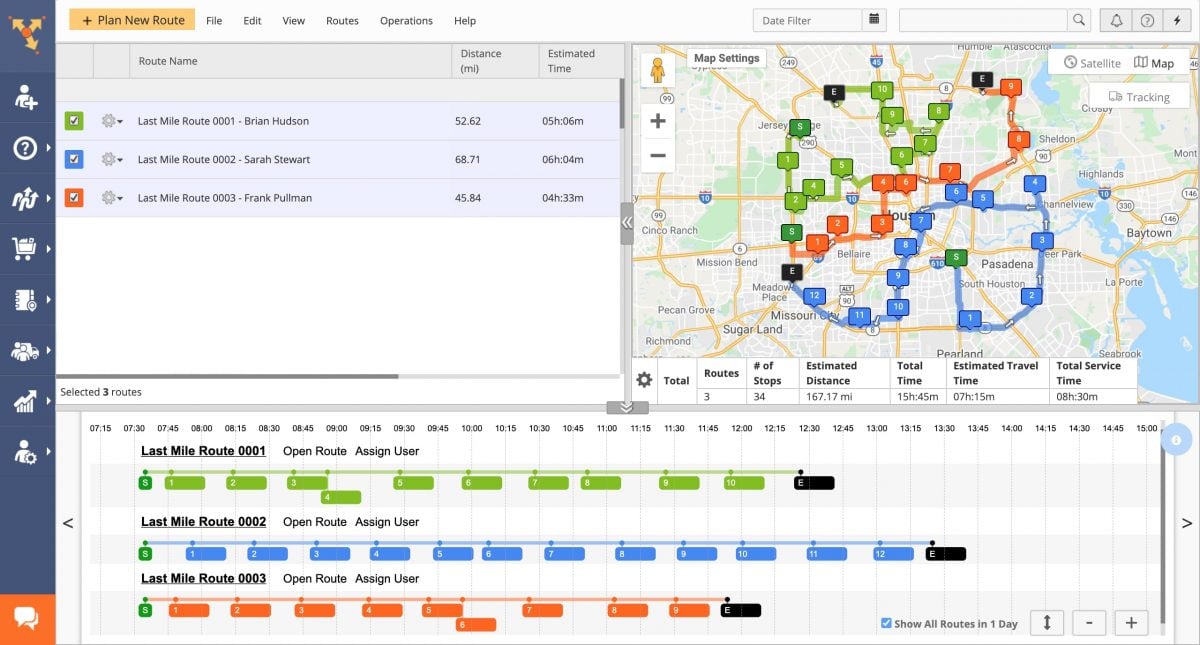 5. Schedule the Planned Routes and Enable Auto Delivery
To take automation even further, you can schedule the planned routes as needed – be it for seasonal delivery that requires navigating the routes for specific months of the year, odd or even days of the week, daily food delivery, or any other schedule variation you can think of.
Auto-delivery is not difficult to leverage when having capable routing software at hand.
Route4Me route scheduling software allows you not only to add schedules to each order, but it also allows you to schedule delivery routes so that you can:
Plan routes in advance and enable auto delivery
Plan optimally-sized routes with your customers' availability and delivery schedules
Set up a preferred visitation frequency

6. Auto Dispatch the Scheduled Routes to Delivery Drivers
After planning and scheduling your delivery routes, it's time to assign delivery drivers to each of them. With Route4Me, you can send the planned routes straight to your drivers' route planner apps for iOS and Android devices.
For your drivers' safety and convenience, the Route4Me route planner app will guide them on the planned routes with the in-app voice GPS navigation. The navigation map updates the driving directions as per live traffic conditions.
The Route4Me routing software solution will help you not only to plan and schedule your orders and deliveries but it will also help you reach each stop safely.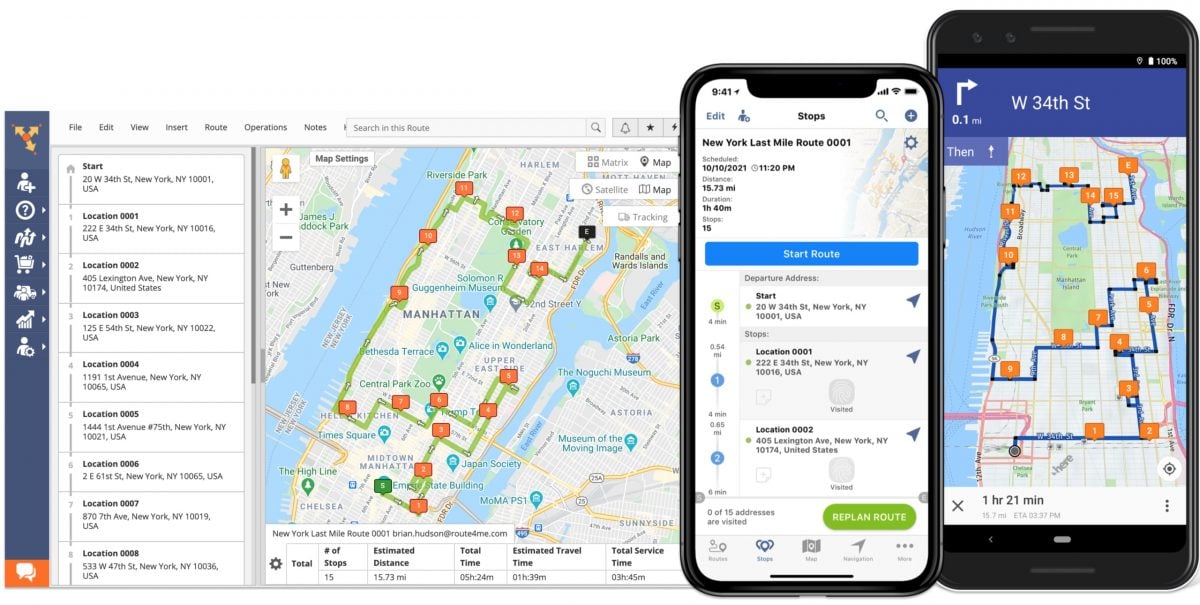 7. Check Scheduled vs. Completed Logistics KPIs and Routing Metrics
After completing all the steps, the only thing left to do is to check how efficient your delivery scheduling is. To do so, you need a route planner with reporting and analytics capabilities.
The Route4Me route planner helps you compare planned vs. actual logistics KPIs and routing metrics such as:
By keeping an eye on your data, you can easily identify the most productive delivery drivers and monitor the overall efficiency of your logistic processes.