Does Route4Me Provide Flexible Last Mile Route Scheduling?
Yes, Route4Me's route optimization software offers multiple highly flexible last mile route scheduling tools. For example, with the Route4Me Route Planner, you can plan your routes months in advance, optimize routes based on recurring schedules, reschedule already optimized or even active routes, and more. In addition to recurring routing for repetitive delivery schedules, Route4Me enables you to schedule daily routes for dynamic last mile businesses. Moreover, both route schedule types can be dynamically adjusted at any time during the route planning and route management processes. Thus, Route4Me offers dynamic and flexible route scheduling tools that can effortlessly accommodate any last-minute route change.
Table of Contents
Scheduling Daily Routes for Dynamic Deliveries
With Route4Me, you can schedule and reschedule routes when planning routes and after the routes have been planned. Specifically, after selecting the addresses to be routed, you can set up multiple route parameters. For example, you can set a custom route name, choose from multiple types of route optimization, add various routing constraints or business rules, and adjust the route schedule for your route. In the route schedule tab, you can fine-tune the following route settings:
Route start date
Route start time
Service time per stop
Travel time slow down
Service time slow down
For your convenience, you can also schedule your routes to start at sunrise or sunset.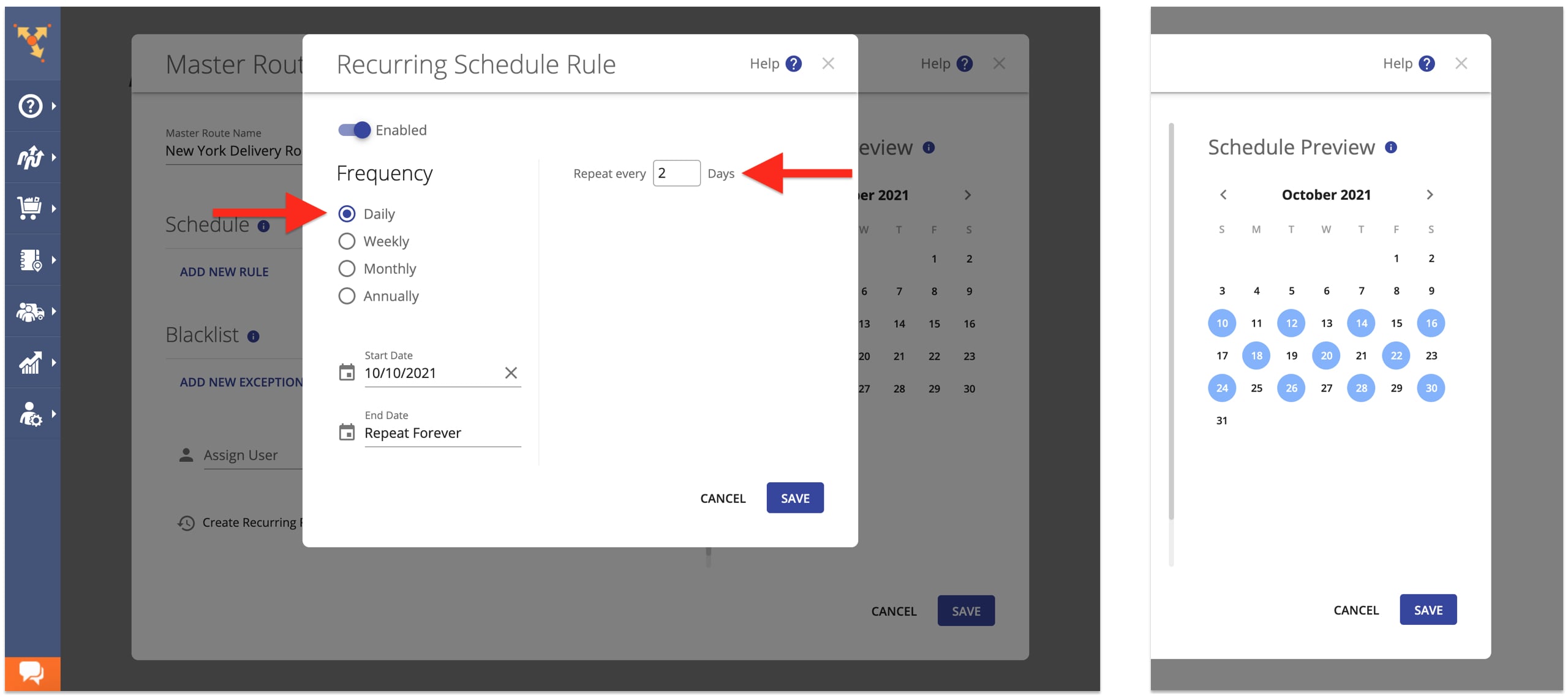 Reschedule Daily Routes and Sync Last Mile Route Scheduling Changes
Furthermore, your planned routes can always be rescheduled using your Route4Me Route Editor, Routes List, or Routes Map. And thanks to Route4Me's dynamic routing algorithm, you can also reschedule in-progress routes.
As soon as you make the desired route schedule changes, the system automatically updates the corresponding route across all the devices associated with your Route4Me account. Namely, your drivers' Route4Me Android Route Planner and iOS Route Planner apps instantly pick up any route changes in near real time. In this way, you can rest assured that your drivers are always navigating updated routes.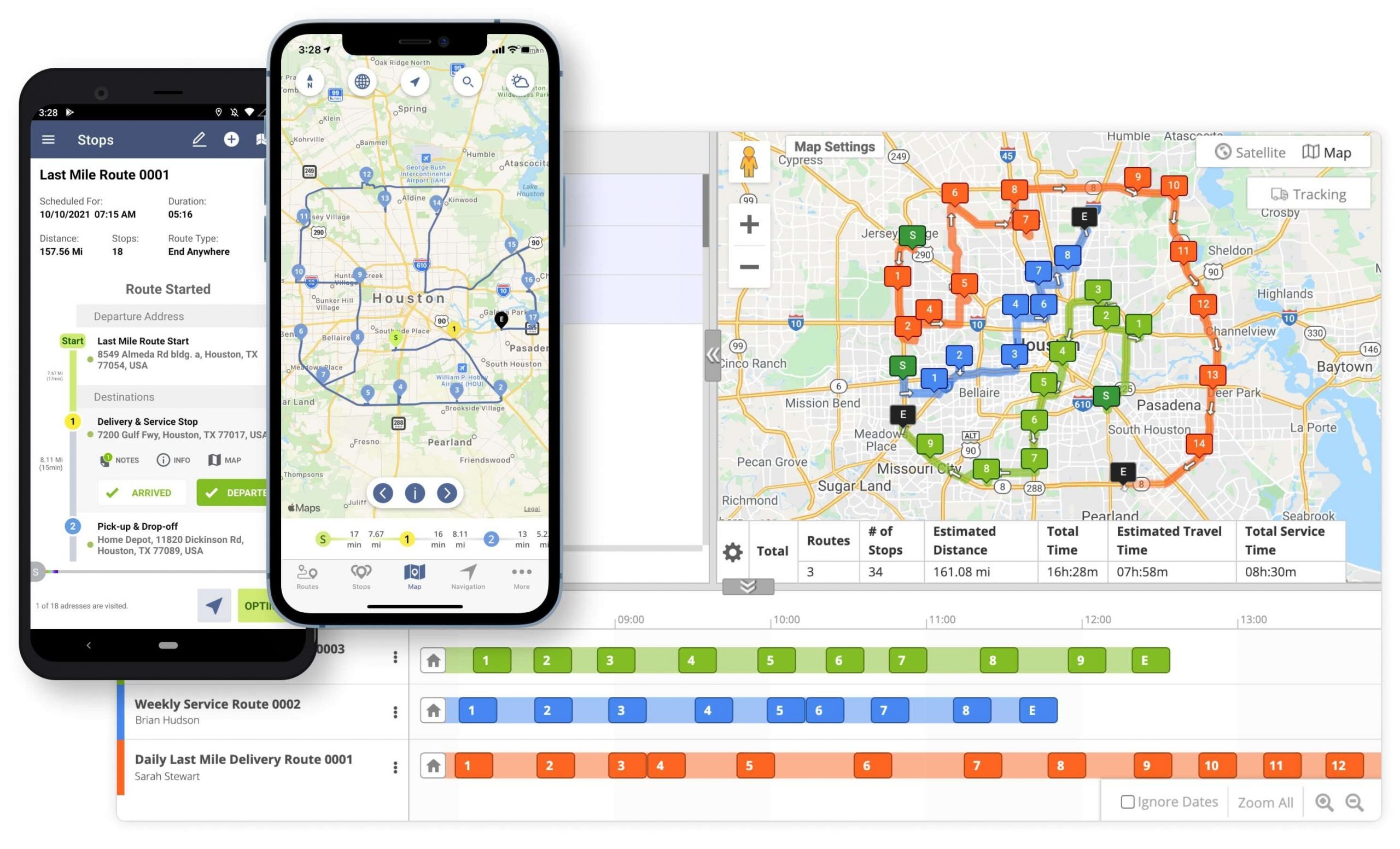 Last Mile Route Scheduling for Recurring Delivery Schedules
Another flexible Route4Me last mile route scheduling tool is the Scheduled & Recurring Routing feature, which enables you to:
Route4Me's Scheduled & Recurring Routing will help you reduce your route planning time by automating repetitive tasks. Thus, you'll spend less time scheduling and more time selling your products and services.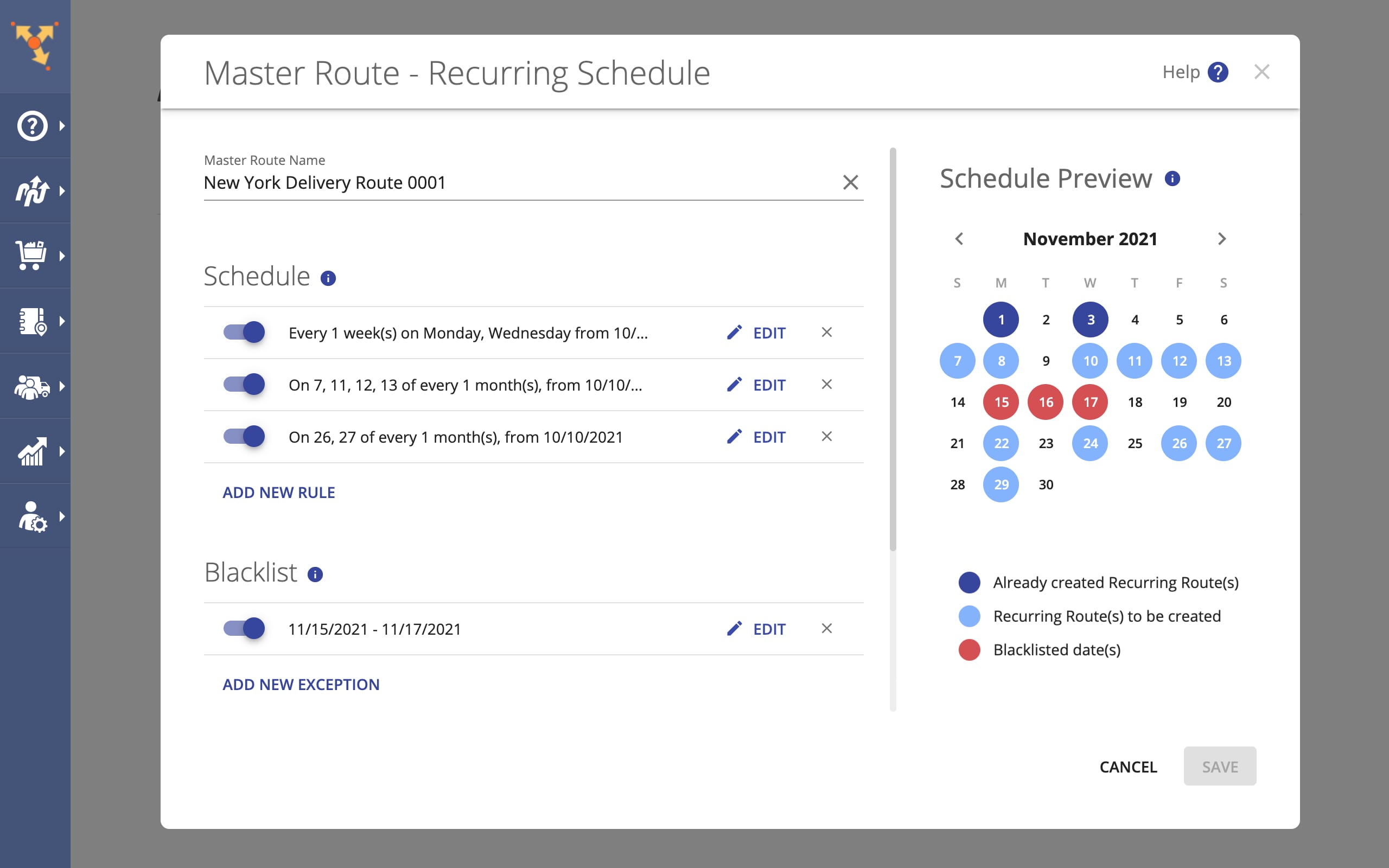 If you liked this request for proposal (RFP) post about Route4Me's highly flexible last mile route scheduling tools, check out more Q&As!