Can I Schedule a Route With Route4Me?
Yes, the Route4Me Route Planner offers you multiple methods to schedule a route. For example, you can input a route's start time when specifying that route's parameters. Alternatively, you can also plan recurring routes with a specific schedule up to a year in advance.
Schedule Daily Routes
When you plan a new route, Route4Me's route planning software enables you to set various route parameters, including the route name, the type of route optimization, the travel mode, the route schedule, and more. So, you can set the route schedule when planning a new route. To do so, simply adjust the route start date, route start time, and route duration before adding your addresses.
Alternatively, with Route4Me, you can schedule routes after you plan them as well. Plus, you can change the schedule of your planned routes with just a click of a button.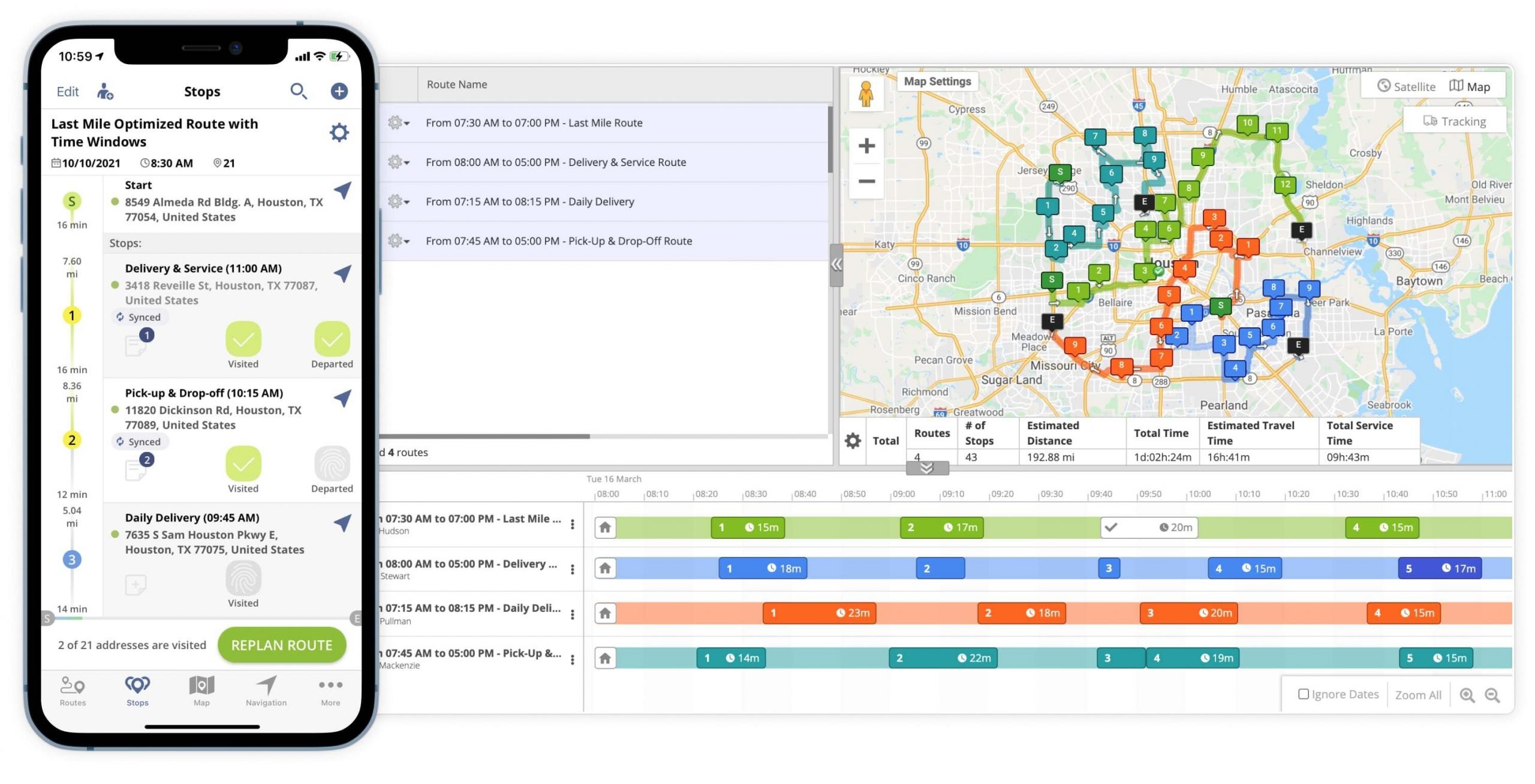 Schedule Recurring Routes
In addition to route scheduling, Route4Me's route optimization software can accommodate the needs of any last mile business with recurring routes. Namely, Route4Me gives you the ability to plan routes with a custom repetitive schedule.
For instance, Route4Me's Scheduled & Recurring Routing feature enables you to plan routes for recurring deliveries with schedules that repeat daily, every other day, every two days, weekly, monthly, yearly, and more.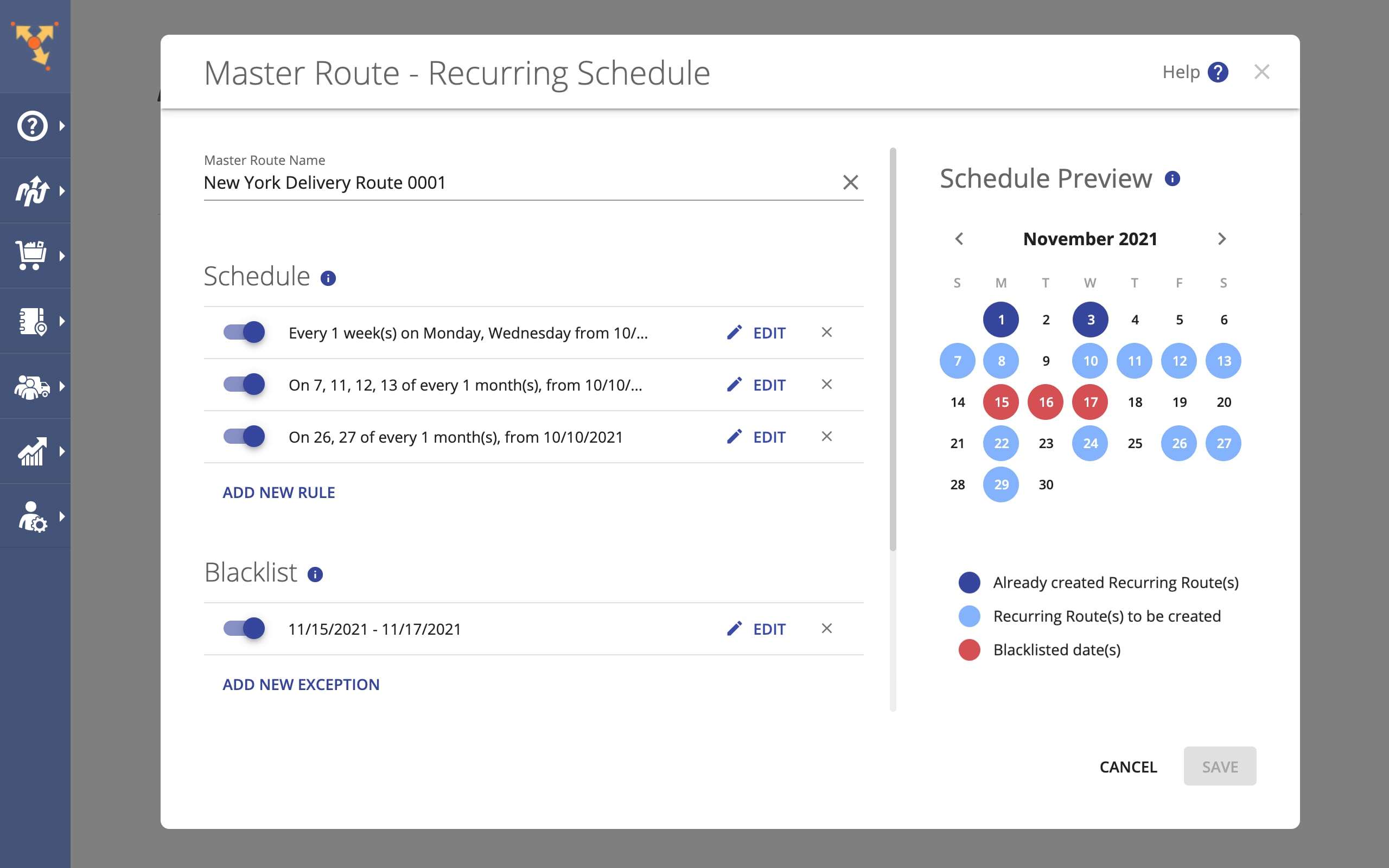 Moreover, recurring routing offers you the possibility to automate routing for repetitive orders that have little to no schedule modifications. Specifically, Route4Me enables you to create a master route and a custom route schedule. Then the system takes care of the rest. This means that you will have automatically created optimized routes at the start of each day specified in your custom schedule.
Schedule a Route on Our Route Planner Apps
With Route4Me, you can also schedule and reschedule routes using the Android Route Planner and iOS Route Planner apps. You can even reschedule routes that have already been dispatched to drivers. If that's the case, the route planner app dynamically syncs any route changes across all the devices associated with your Route4Me account.
Learn more about how you can: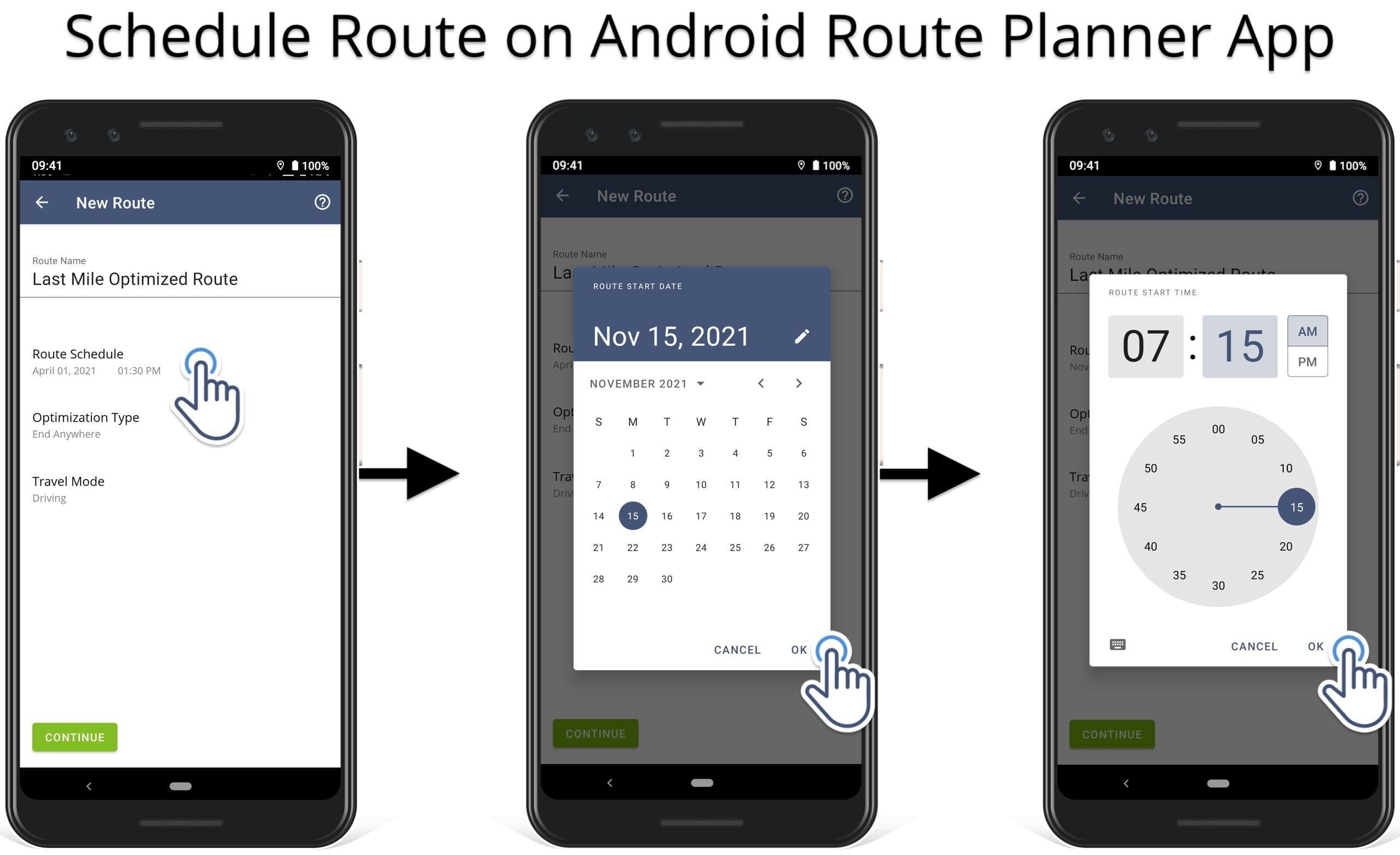 If you liked this request for proposal (RFP) post about how to schedule deliveries and with Route4Me, check out more Q&As!