Does Route4Me Offer Driving Directions for an Optimized Route?
Yes, Route4Me's route optimization software optimizes routes for the most optimal driving directions. Plus, Route4Me's proprietary route optimization engine can provide directions for biking and walking as well. Thus, your drivers will always find their way to any route stop with ease.
Table of Contents
Optimize Driving Directions
With Route4Me's route planning software, you always get the fastest and shortest routes and driving directions possible. In addition, Route4Me gives you the ability to tailor your routes as per your unique business needs. Specifically, you can plan routes that: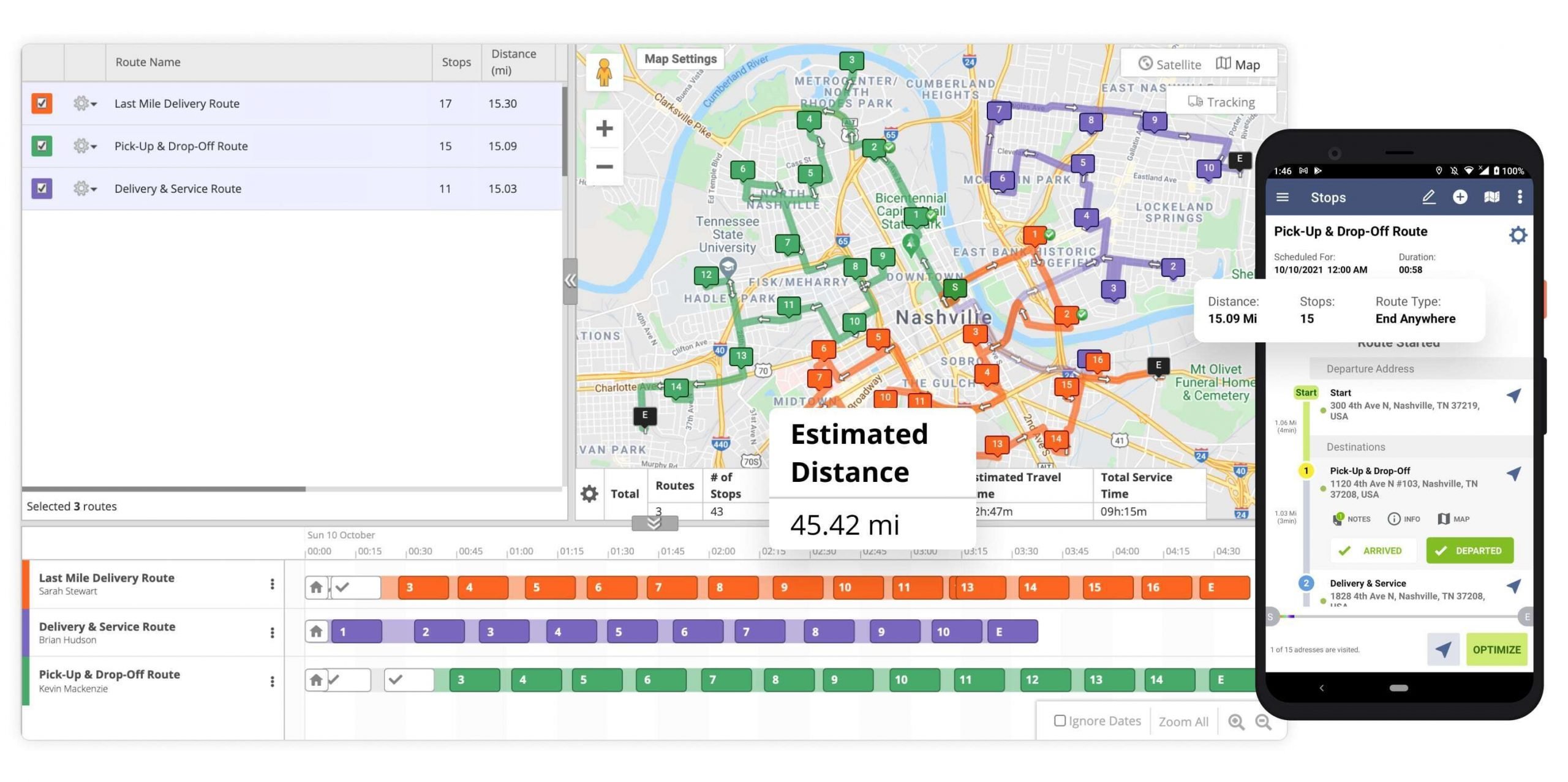 Walking Directions and Biking Directions
And since not all field employees drive a car – especially in cities with heavy traffic – Route4Me can also output the best bicycling directions. You can also transform driving routes into cycling routes with just a few clicks.
Moreover, Route4Me also has a walking travel mode. You can use this feature to plan routes for servicing neighborhoods that have a high density of customers, for door-to-door sales, etc.

Voice-Guided Driving Directions
After planning and optimizing your routes, you can send the routes straight to your drivers' smartphones. To do that, your drivers need to download Route4Me's Android Route Planner or iOS Route Planner apps on their mobile devices.
In addition to sending driving directions with a click of a button, you can also make dynamic changes to your in-progress routes. You can add, delete, or edit route stops and your drivers' apps will instantly refresh the driving directions. No extra steps are involved in the process. Route4Me's solutions are always in sync.
Once your drivers get the optimized routes on their route planner apps, they can start navigating them. Drivers can choose to get directions from the built-in voice-guided navigation or from any other third-party navigation app installed on their phones.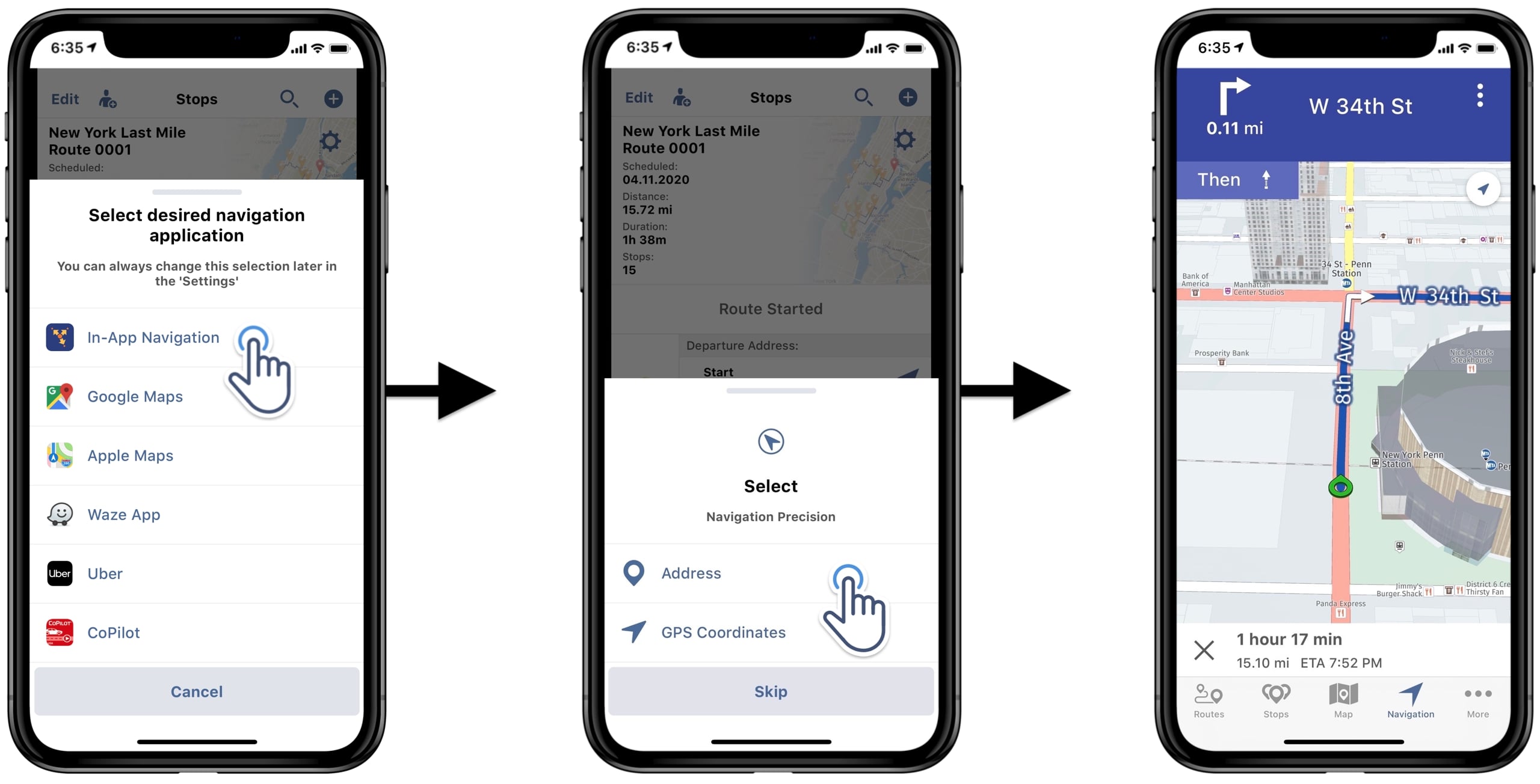 If you liked this request for proposal (RFP) post about what type of driving directions you can get with Route4Me, check out more Q&As!