Can I Map Customers With Route4Me?
Yes, Route4Me's route optimization software enables you to map customers and plan routes right on the map. Moreover, you can use multiple tools for this purpose, such as territories, Smart Zones Optimization, and more!
Table of Contents
Import Customers from CRMs and eCommerce Platforms
With Route4Me, you have the ability to import customer information from any customer relationship management (CRM) system with just a touch of a button. All you have to do is integrate your Route4Me route optimization software with Zapier. Then you can easily bridge the gap between Route4Me and any third-party app or software solution your company uses for customer management, such as Google Contacts, QuickBooks, Zoho, Salesforce, Xero, HubSpot, Pipedrive, and more.
Furthermore, Route4Me's route planning software offers multiple plugins for seamless integration with multiple eCommerce platforms, including WooCommerce, Magento, Shopify, and BigCommerce.
Additionally, each time you will add a new contact, Route4Me will instantly mirror your new entry in the Synced Address Book. Similarly, whenever you have incoming eCommerce orders, you can import those orders into Route4Me in seconds.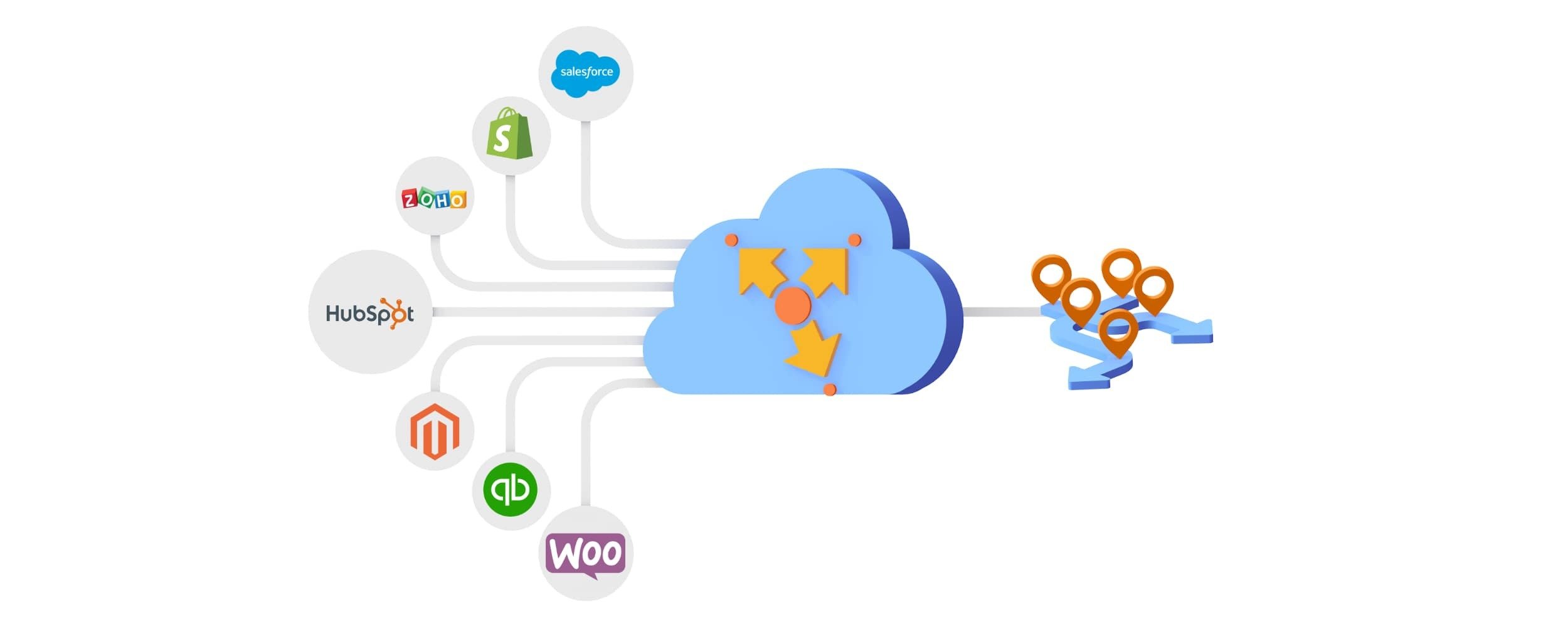 Map Customers With Route4Me's Territories
After importing your routing data, you can map ALL of your addresses stored in your Route4Me Synced Address Book using the Address Book Map. Next, you can create territories with your addresses by simply drawing custom shapes on the map.
Territories help you create clearly defined service areas for each of your team of drivers. Also, you can assign drivers to each territory based on skills, expertise, experience, necessary equipment, etc. Plus, you can also color-code your territories to be able to easily differentiate them on the map.
Once you created territories with your mapped customer addresses, you can plan territory-based routes.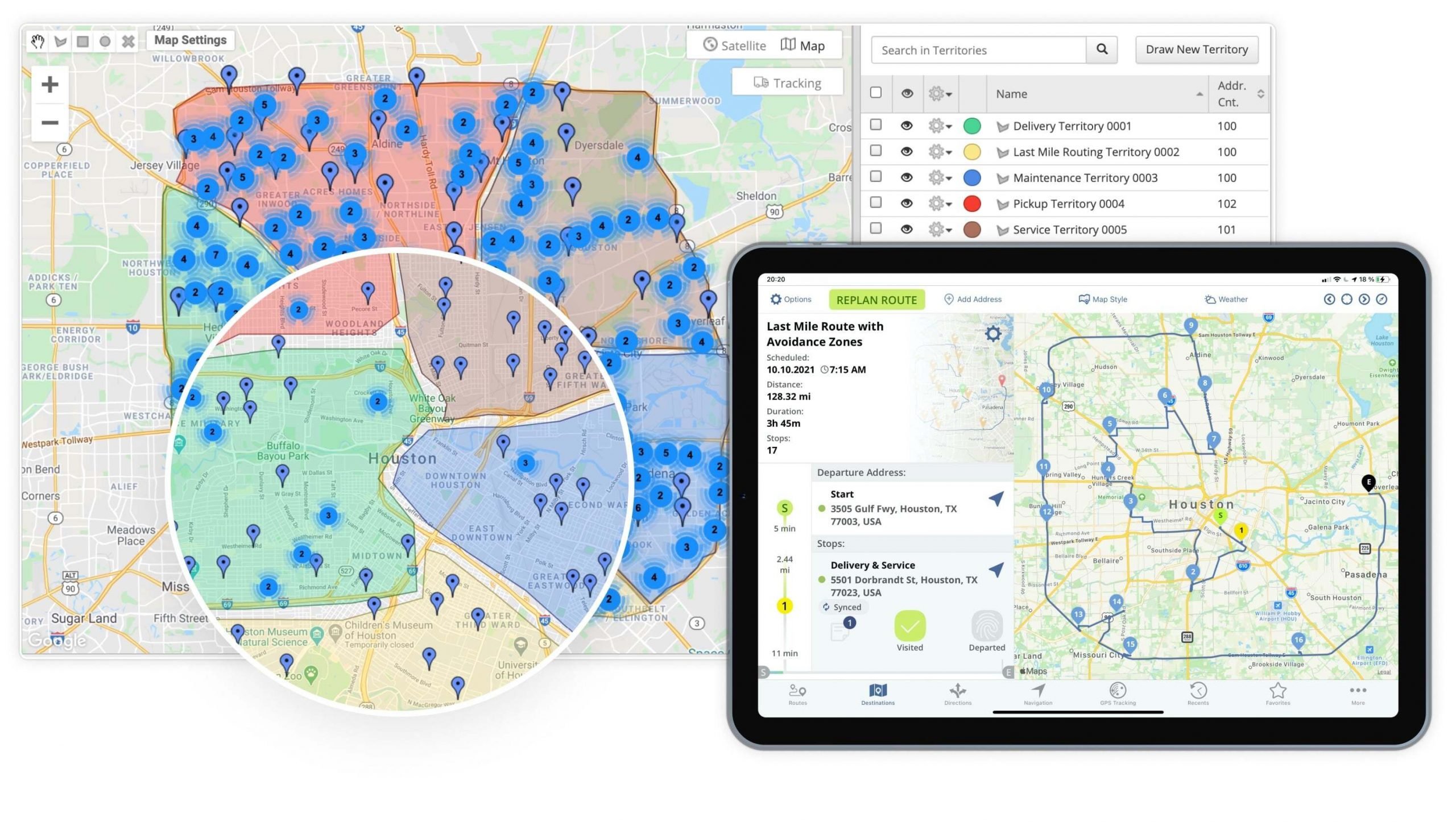 Map Customers With Smart Zones and Auto-Generated Territories
Another method to map customers is by using Route4Me's Smart Zone Optimizations. With this feature, you can choose to either:
Let the system generate the most optimal number of Smart Address Clusters with your addresses fully automatically.
Input the preferred number of Smart Address Clusters you want the system to create.
Moreover, you have full control over the number of routes to be planned inside each Smart Zone. Alternatively, you can allow the system to automatically output the most optimal number of routes by using the Multiple Drivers Route Optimization.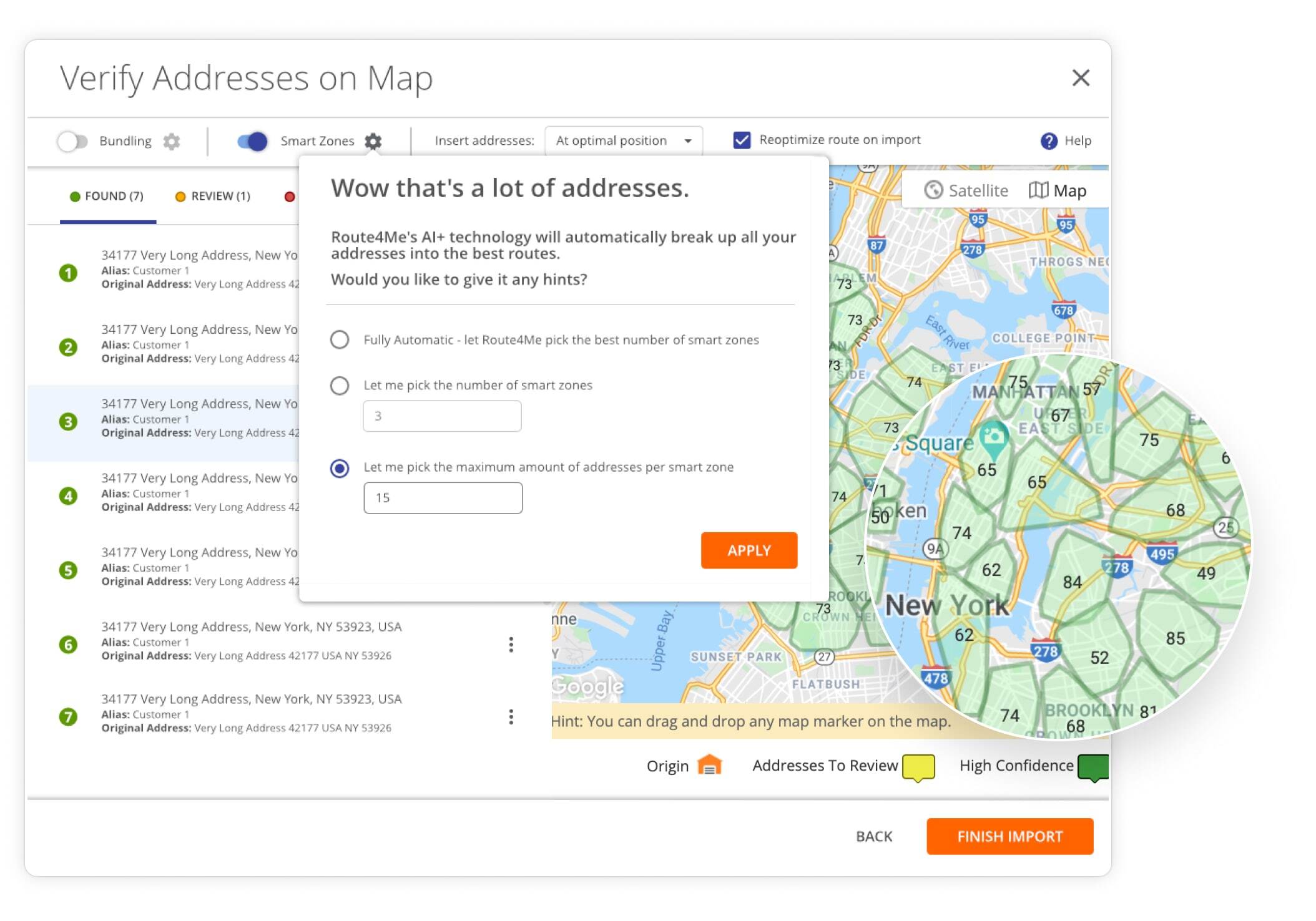 If you liked this request for proposal (RFP) post about how you can map thousands of customers with Route4Me, check out more Q&As!