Can Route4Me Send Delivery Notifications and Alerts to Customers?
Yes, Route4Me's route optimization software offers you the ability to send delivery notifications and alerts via SMS texts, E-Mails, and Voice Calls. Moreover, your delivery drivers can automatically trigger the notifications upon entering a geofenced area. All this without additional efforts from you or your drivers. Plus, you can customize the messages Route4Me sends to your customers using placeholders. And you can also use email templates with a custom design.
Table of Contents
Geofence-Triggered Delivery Notifications and Alerts
Route4Me provides multiple tools for automating your customer alerting processes with a click of a button. Furthermore, our Customer Email Alerting and Notifications add-ons are completely FREE. Also, you have 3 types of email notifications to choose from as per the order statuses, such as "Scheduled," "You are next," "Completed." This ability helps your customers be constantly updated on their order statuses.
Similarly, Route4Me gives you the ability to send SMS notifications and alerts to your customers whenever you schedule, dispatch, and deliver their orders.
All the customer alerts sent via Route4Me are geofence-triggered. Namely, Route4Me enables you to create custom-shaped virtual parameters (geofences) around route stops. Next, when drivers enter geofenced areas, the system automatically sends your custom notifications to the corresponding customer.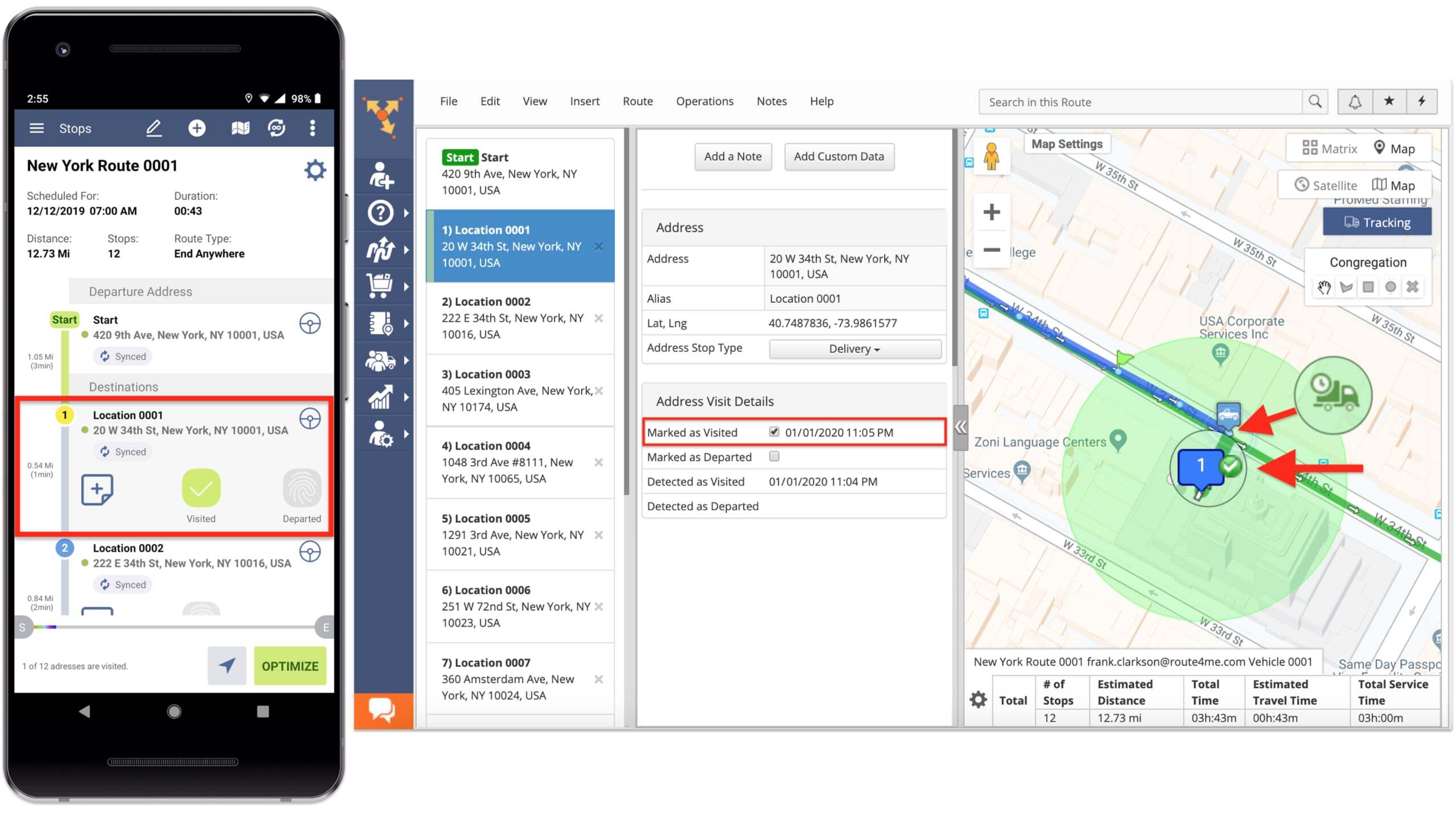 Delivery Notifications Triggered by Drivers
On the same note, Route4Me's Route Planner apps enable drivers to marks each stop on the route as "Visited" when reaching a destination and "Departed" after servicing the respective address. This action can automatically send notifications to customers as well.
Here's how you can: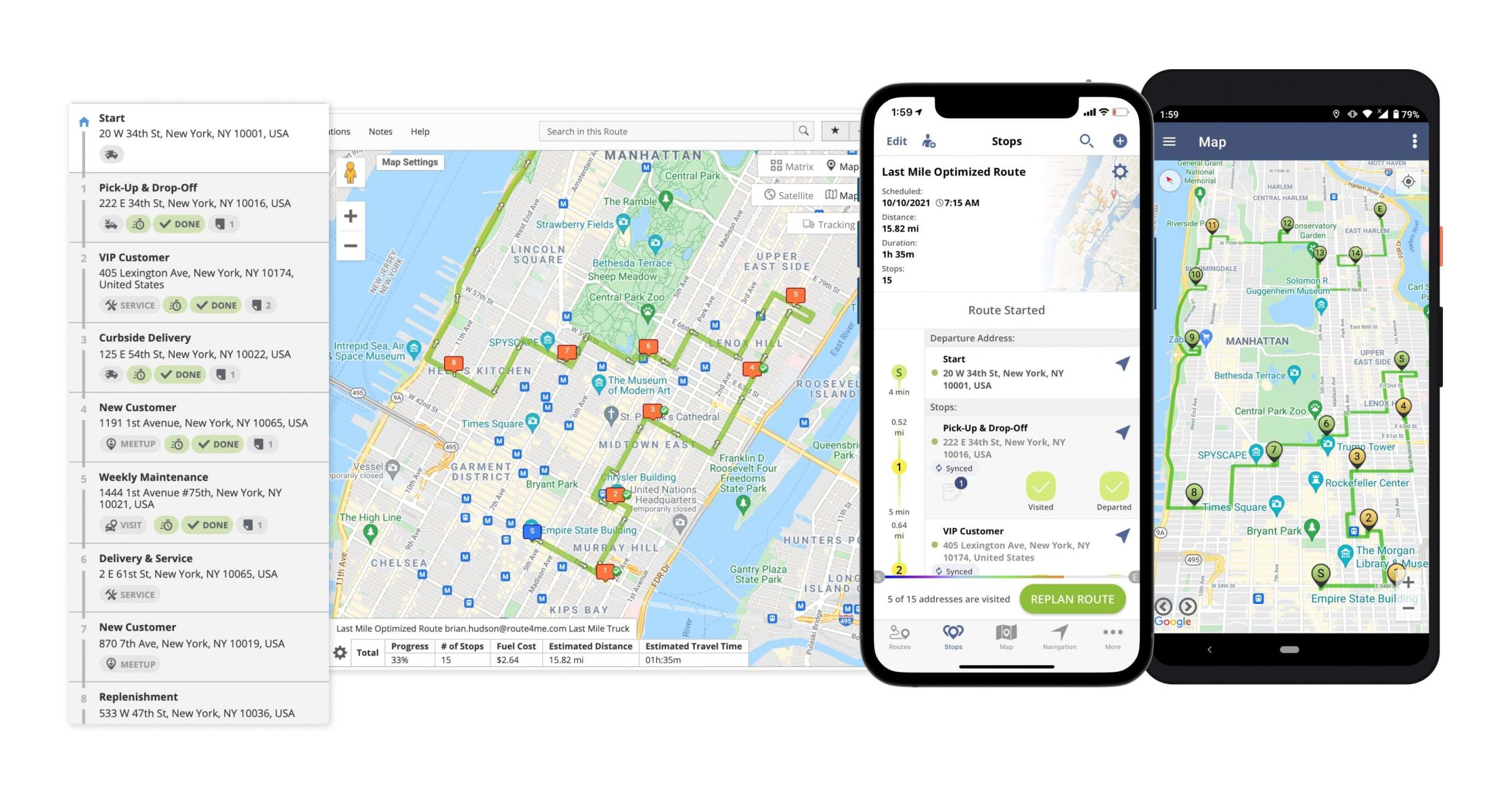 Delivery Notifications Customization
Not only can you automate delivery notifications and alerts, but you can also customize the messages sent out to your customers. Particularly, Route4Me enables you to:
Furthermore, you can use custom templates for emails with your own brand's logo and colors.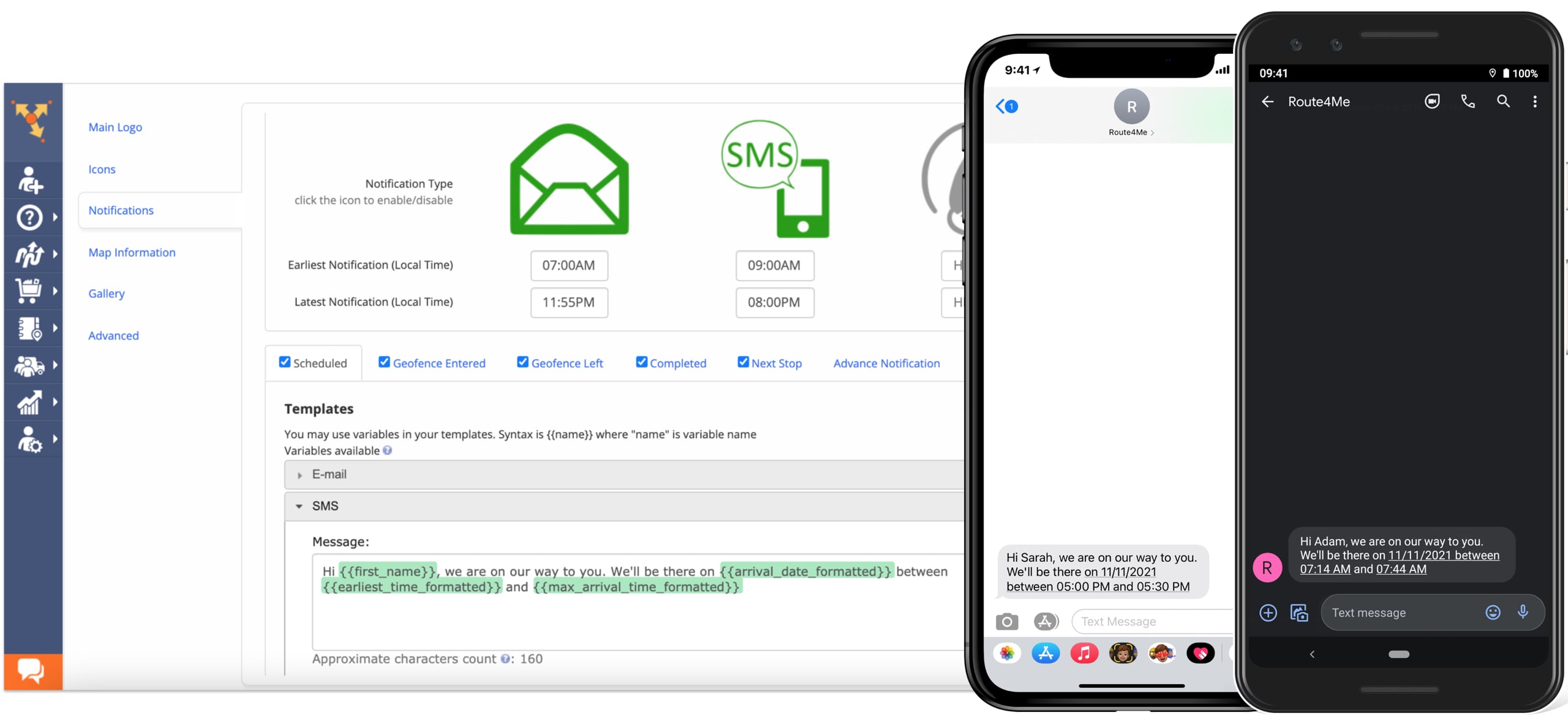 Package Tracking on the Customer Portal
Additionally, Route4Me's Customer Portal enables your customers to track their delivery status by themselves. Once they introduce their unique order tracking code on the Track Your Driver page, they will be automatically redirected to your customized Order Tracking Page.
Furthermore, you can even choose how your customers and drivers will appear on the package tracking map.
Both Route4Me's delivery notifications and alerts and Customer Portal will help you offer a frictionless customer experience. Plus, you will be able to saves time and money on customer support. No more "When will I get my order?" calls. Instead, your team can focus more on selling rather than answering order status-related questions.

If you liked this request for proposal (RFP) post about Route4Me's customer notifications and order tracking features, check out more Q&As!