How to Simplify Route Planning for Field Service Management
According to Markets and Markets, the field service management market is currently valued at $3 billion and is expected to reach $5.1 billion by 2025. Field service management (FSM) software is gaining more and more traction among field service officers (FSOs).
Even though solutions such as service scheduling software and field service apps have become more popular among field service companies in recent years, 52% of field service businesses are not using any field service software for supervisors yet.
Plumbers, electricians, field service technicians, mobile nurses, delivery drivers, and HVAC engineers need easily-accessible information at all times. When en route, a field service management app can offer FSOs the details they need, when they need it.
Table of Contents
Benefits of Field Service Management Software
Field service optimization software is helpful not only for engineers in the field. With a capable field service management software for small businesses as well as medium and large enterprises, field service managers could harness benefits as well.
How to Simplify Field Service Management With Route Planner
As you could probably already tell, field service management software can help you enable business growth, decrease employee turnover rates, and make processes more efficient.
However, embarking on a purchase journey for service scheduling software, service dispatch software, or any other platform under this category can be intimidating.
There are many types of field service management software solutions out there. And sometimes, it can be difficult to tell if an app or software solution can cater to your specific business needs. Even if you find the perfect field service management system, you might be forced to pay for features you'll never use.
The Route4Me Route Planner offers you the possibility to choose from a large variety of features and customize your field service solution as per your business's particularities. This way, you'll only pay for what you truly need.
Here's how you can simplify field service management with Route4Me in 8 easy steps:
1. Add Your Field Service Technicians to the Field Service Management Software
The first step in optimizing your field service operations is to create an organizational structure with all of your team members – field service technicians, delivery drivers, dispatchers, managers, route planners, etc.
Route4Me allows you to create flexible team hierarchies, invite multiple team members to join Route4Me simultaneously, set up custom visibility permissions for each team member, and clearly define who does what.
To help you save time, Route4Me enables you to import multiple team members at once and automatically create profiles for all of them.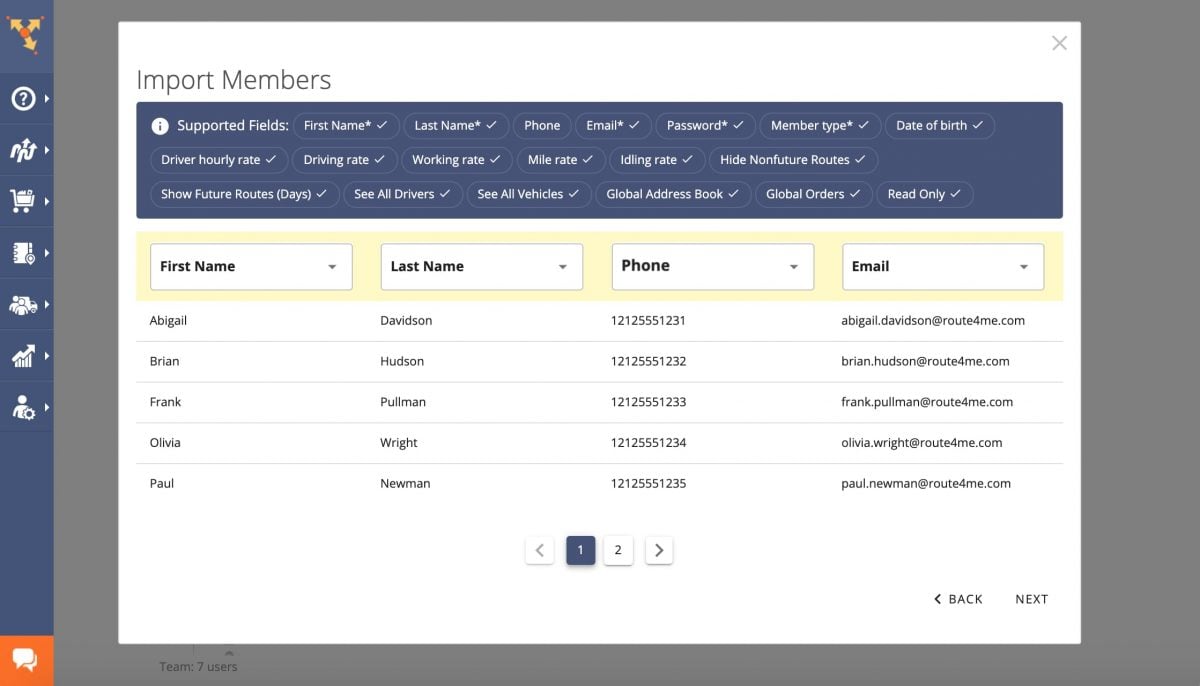 2. Create Profiles for Your Fleet Vehicles on Field Service Management Software
Next, add your fleet vehicles to the service scheduling software. If you're using a telematics solution, Route4Me lets you import all your telematics vehicle profiles in bulk.
You can add vehicle details and parameters for each field service car, including:
Brand and model
License plate
Year
Vehicle type
Registration information
Fuel type and fuel consumption
Having all of your vehicles registered into the route planner will help you gain better visibility into the availability of your fleet as well as fleet resource allocation. Plus, you will be able to easily match a route's requirements with the right vehicle.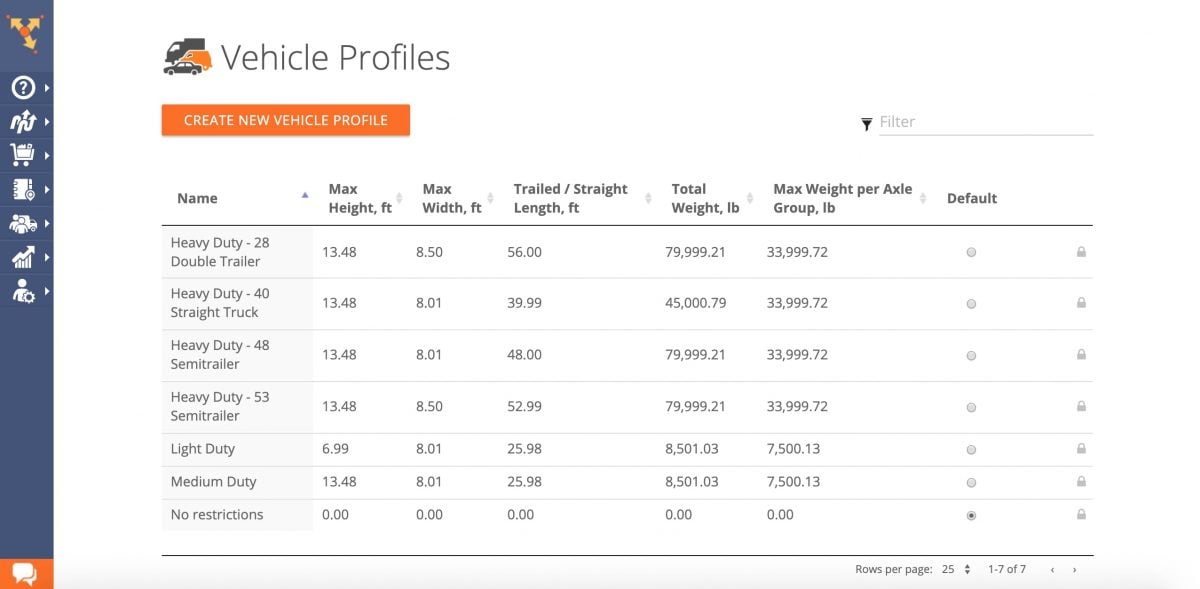 3. Import Addresses from Any System and Create Territories
To help you make route planning and dispatching even easier, you can import customer addresses from virtually any customer management system you're using.
With Route4Me, you can store all of your customers' addresses in a virtual address book. This way, your addresses will be easy to map and route.
Moreover, Route4Me enables field service managers to group addresses into territories for even workload distribution. You could then assign the created territories to your field sales technicians and FSOs in accordance with their experience and skills.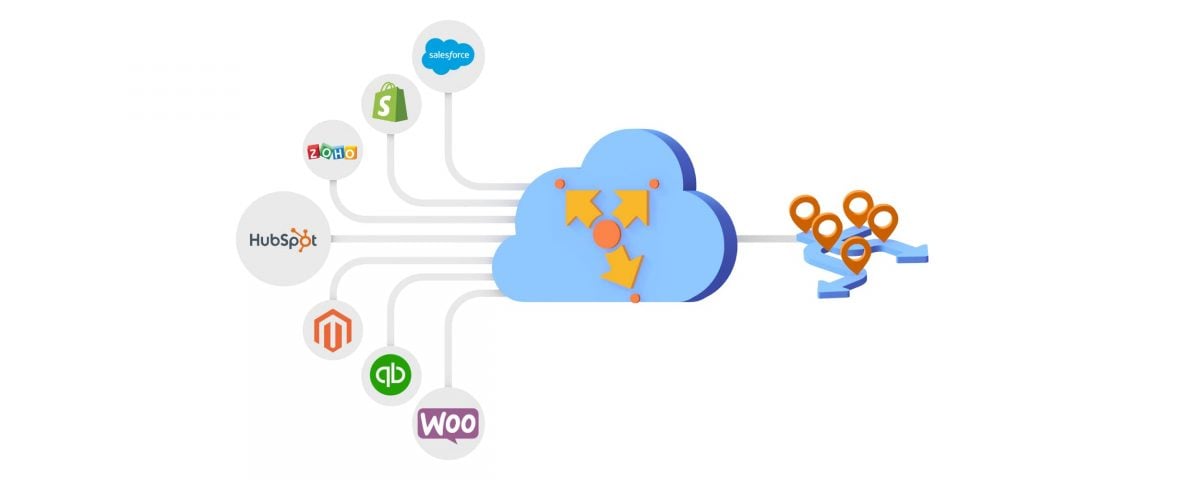 4. Plan and Optimize Field Service Routes
Now that you have all the data you need in an organized database, you can fine-tune routes as per your unique business requirements. With Route4Me, you can set up route optimization constraints and routing business rules to get the fastest routes tailored to your needs.
You can customize routes according to: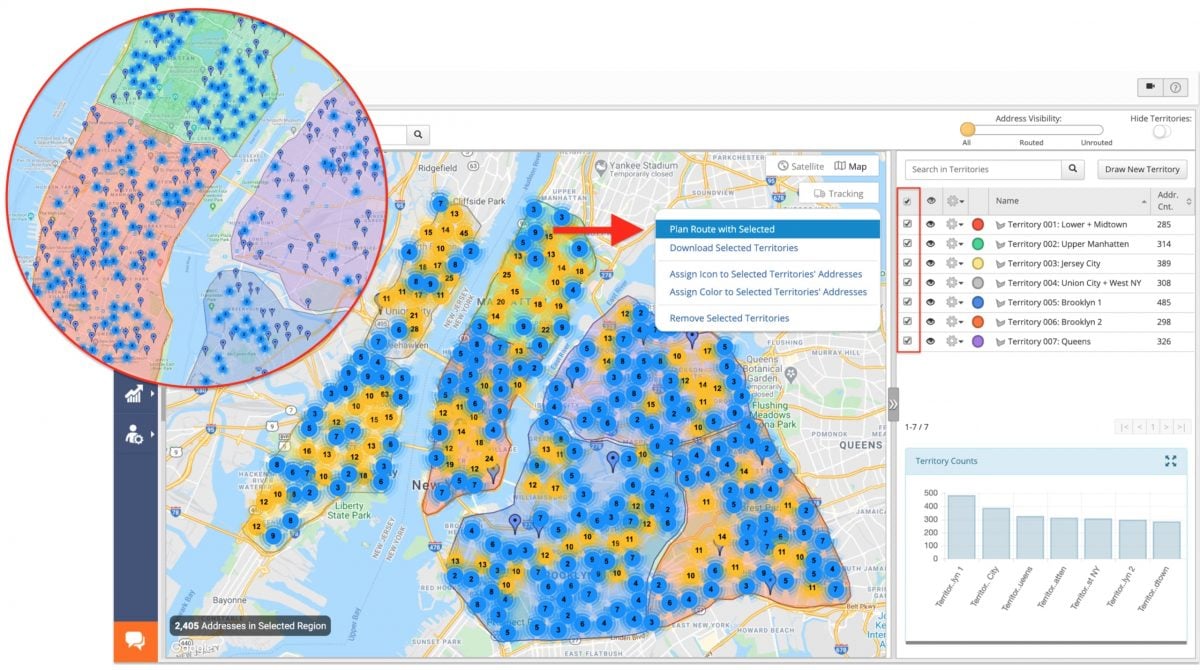 5. Dispatch the Planned Routes Straight to Field Service Technicians' Phones
As soon as you crafted the perfect routes, you can dispatch the routes straight to your FSOs' iOS and Android field service apps.
With the Route4Me route planner app, field service technicians and FSOs can navigate routes with voice-guided navigation, add notes to stops, and more.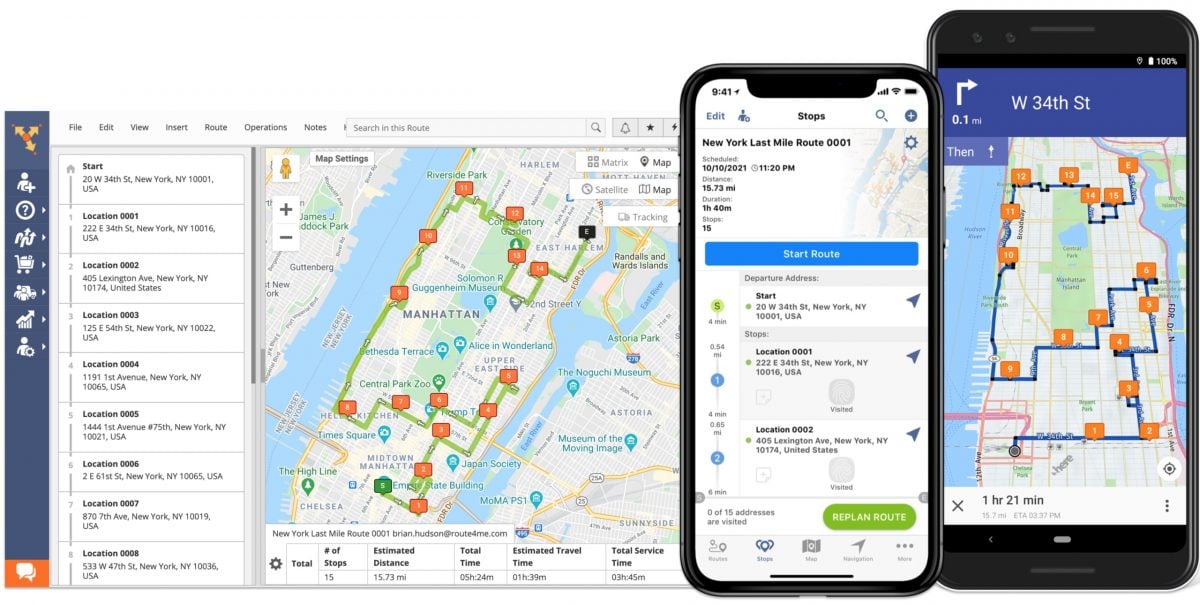 6. Schedule Routes With Repeat Bookings and Recurring Service Calls
To streamline your field operations further, you can schedule routes with recurring service calls in advance. By doing so, you will not have to plan the same routes over and over again.
Route your addresses with repeat bookings and create complex visitation schedules with only a few clicks. This will enable you to automate repetitive, low-value tasks and focus on more important processes.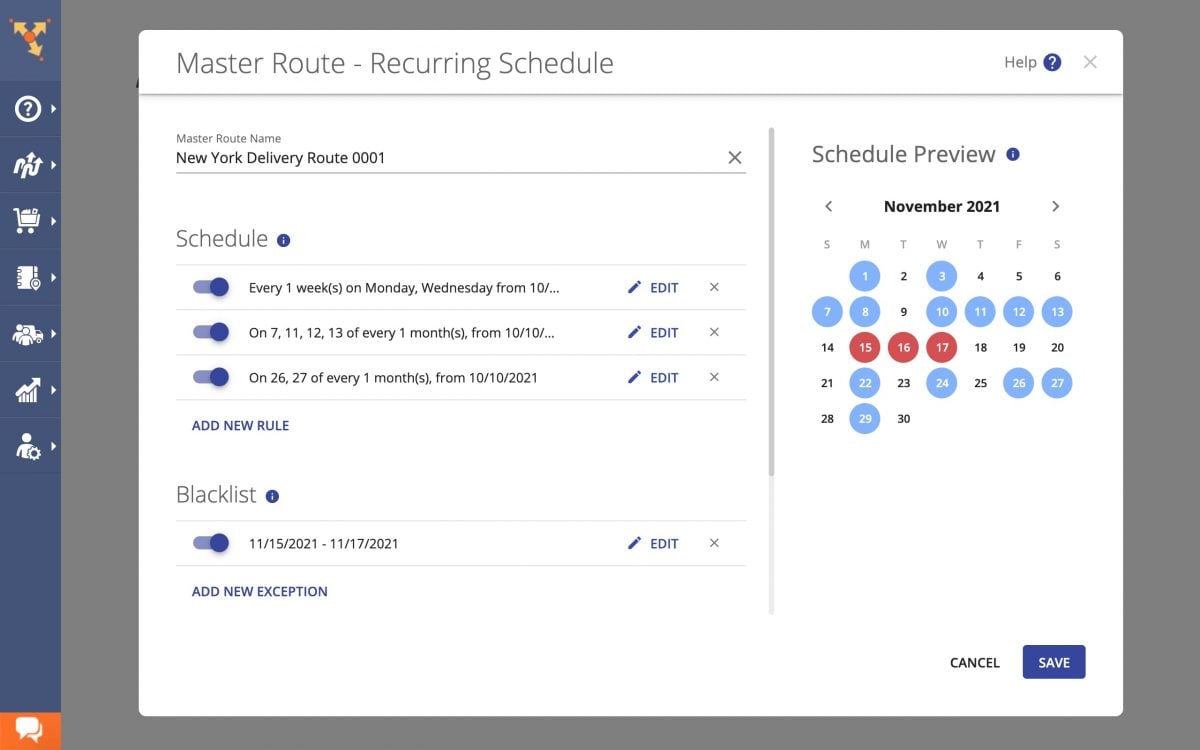 7. Track Field Technicians on a Live Map and Communicate in Real-Time
As soon as your field service engineers start navigating the planned routes, you can start tracking them on a live map. Alternatively, you could also watch your employee's driving after completing the routes in a tracking history video format.
Moreover, while FSOs are servicing route stops, you can communicate with them in real-time. This way, you'll always be up to date with what happens in the field and coordinate your employees without additional tools.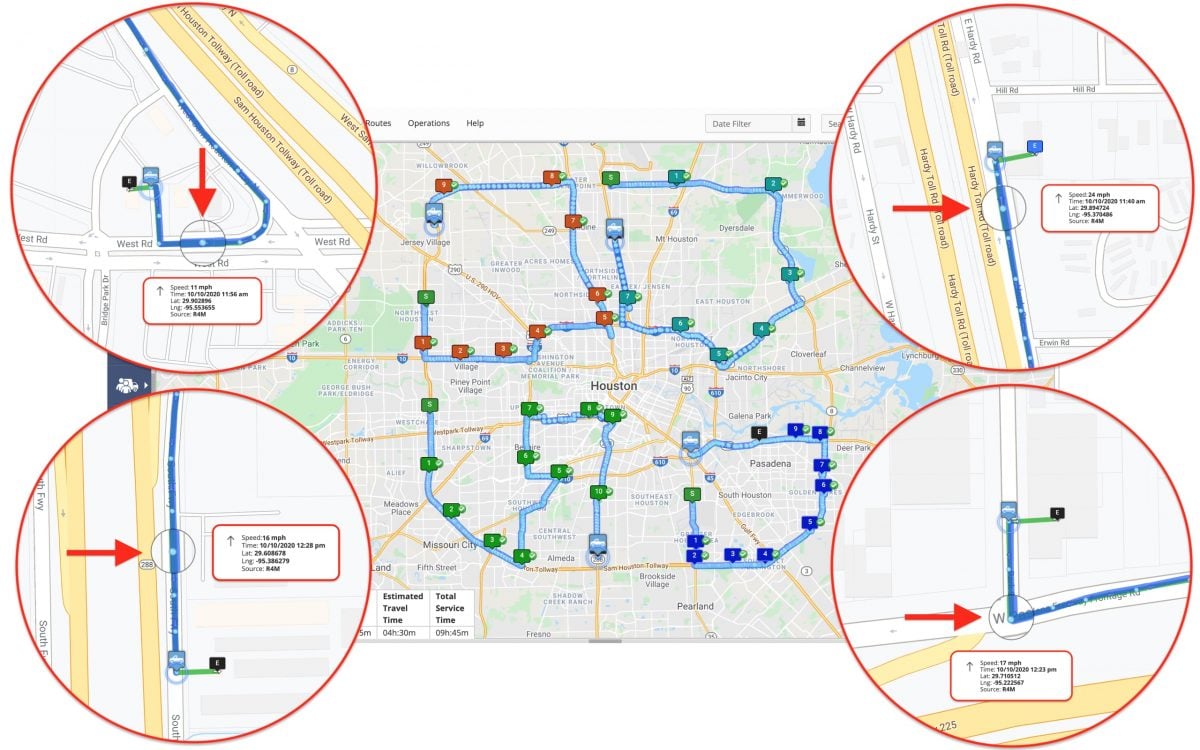 8. Collect Electronic Proof of Service or Paperless Proof of Delivery
With the help of Sign on Glass technology, Route4Me allows you to capture customers' signatures right on the screen of a smartphone. This comes in handy when your field technicians need to prove the completion of a job. Electronic signatures can serve as paperless proof of delivery (POD) or proof of service.
Aside from eSignatures, the Route4Me field service app allows FSOs to attach pictures, audio recordings, videos, text notes, and other media file formats to each visited address on a route.

9. Track Field Service KPIs and Field Technicians Performance Metrics
Lastly, to ensure everyone is sticking to the plan and your efforts pay off, Route4Me gathers and interprets relevant data for you. On the easily-comprehensible report dashboard, you can monitor team performance by tracking metrics and KPIs such as:
Total number of attached proof of delivery and proof of service files
And more!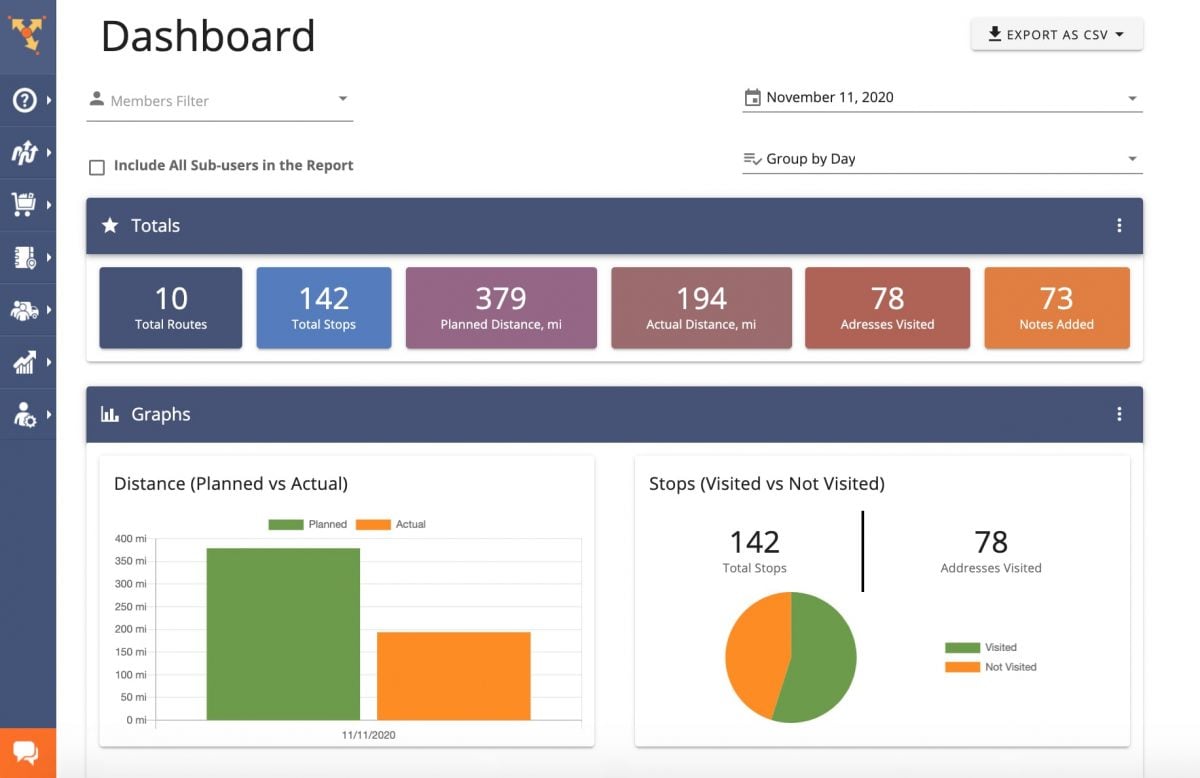 Ready to start optimizing your field service operation?
Start your Route4Me 7-day free trial today!