How to Plan Courier Routes With the Best Courier App in 2023
Whether you plan to start a courier services business or you've already been in the industry for a while, you need a capable courier app that allows your team of drivers to collaborate seamlessly while being as cost-efficient and time-effective as possible. When looking for the best courier app in 2023, there's a lot to consider. Read on to make sure you're making the right purchase decision.
Table of Contents
What Is the Best Courier App in 2023?
The best courier app in 2023 is not a one-size-fits-all. When running a courier service, you might be servicing a specific niche, such as legal document delivery, eCommerce courier services, international shipping, medical courier, etc. On top of that, you might have to deliver to businesses that have specific delivery hours. Furthermore, you might have vehicles with different carrying and loading capacities. The list could go on forever. The point is that your courier services business surely has unique particularities that a courier app should address.
Although the best courier app for you might not be the best app for your industry peers' delivery drivers, there are some core capabilities and must-have features that every package delivery service will benefit from. Here are the most in-demand features that any courier app should have:
How Do I Plan a Courier Route?
The Route4Me route planner app checks all the boxes above. With Route4Me iOS and Android route planner apps, you can manage your courier business on the go. You can plan and optimize routes, make live changes to in-progress routes, track drivers on a live map, and more!
Here's how to plan and optimize a courier route with Route4Me:
1. Create Profiles for Courier Drivers on the Courier App
First, add your team members to the courier app. Route4Me allows you to easily create a detailed organizational structure with clearly-defined roles for each member of your team. You can create profiles for dispatchers, route planners, drivers, managers, analysts, and administrators.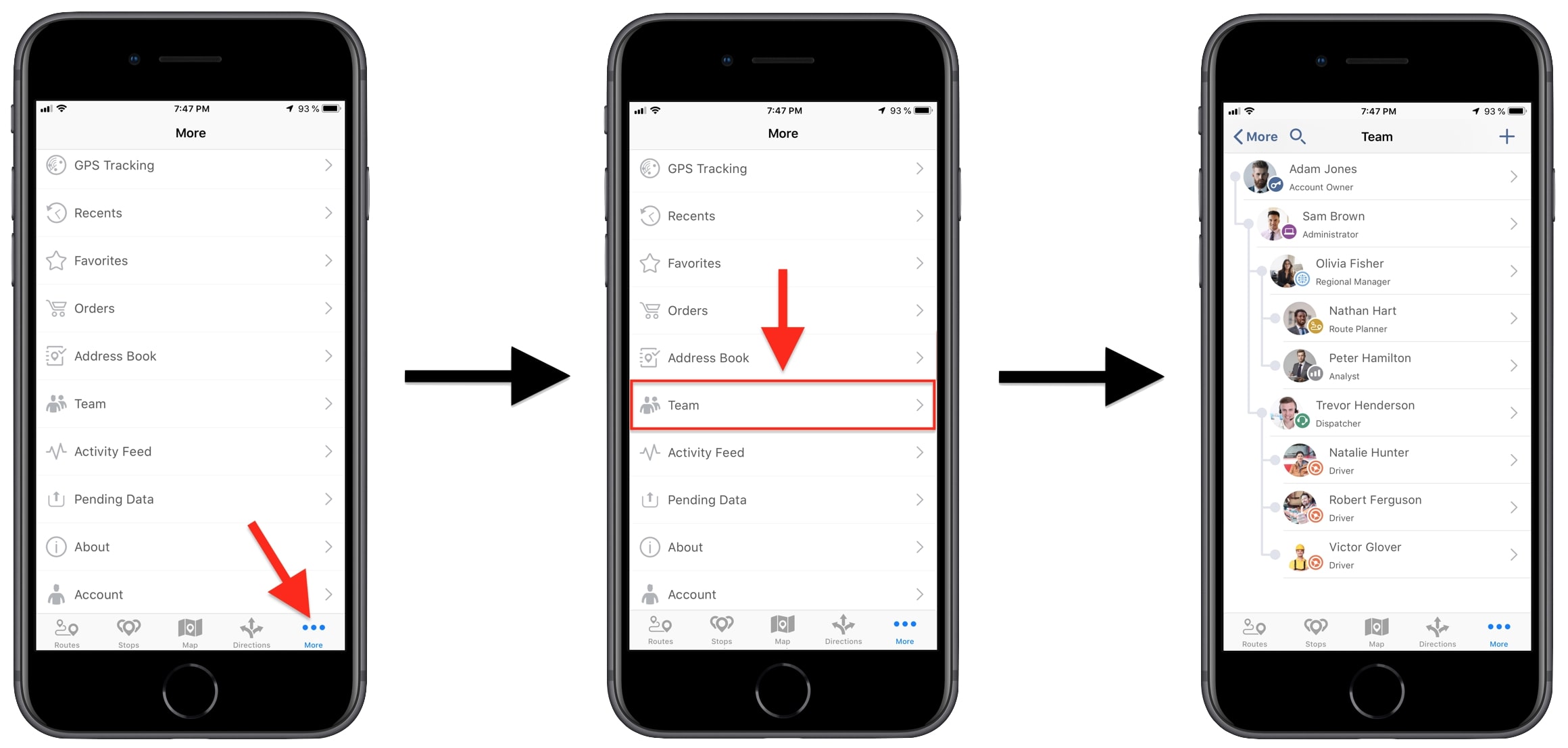 2. Sync Delivery Addresses With Courier App
To plan a courier route, you need to import your customers' delivery addresses and drop off locations. To make this process as easy as possible, Route4Me allows you to choose from numerous address import methods, such as: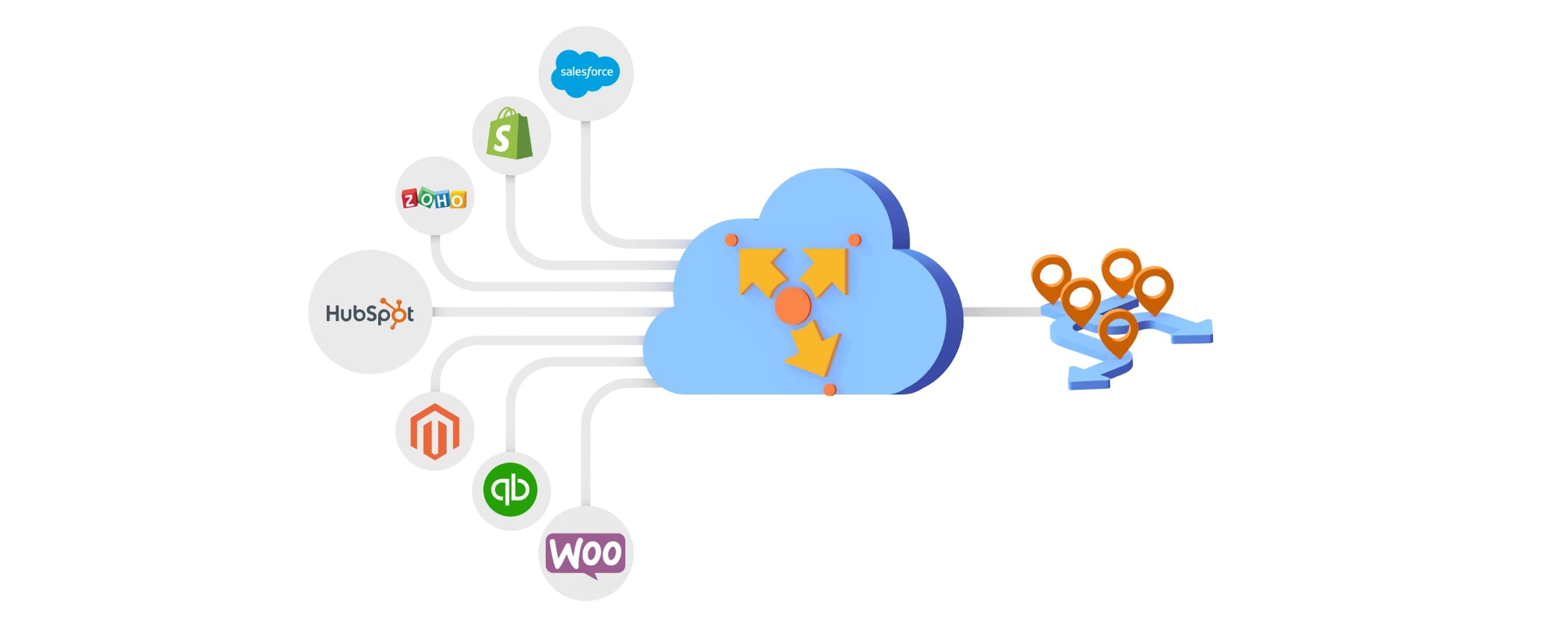 3. Plan and Optimize Courier Routes
As soon as you've set up your team's profiles and imported your customers' addresses, you can start planning and optimizing your routes. You can plan a route on the Route4Me web platform, where you can add route optimization constraints and business rules to your routes, such as time windows, cubic volume, order priority, and a lot more. Then you can access any planned route from any device associated with your Route4Me account.
Alternatively, you can also plan and optimize courier routes on the go using the route planner app.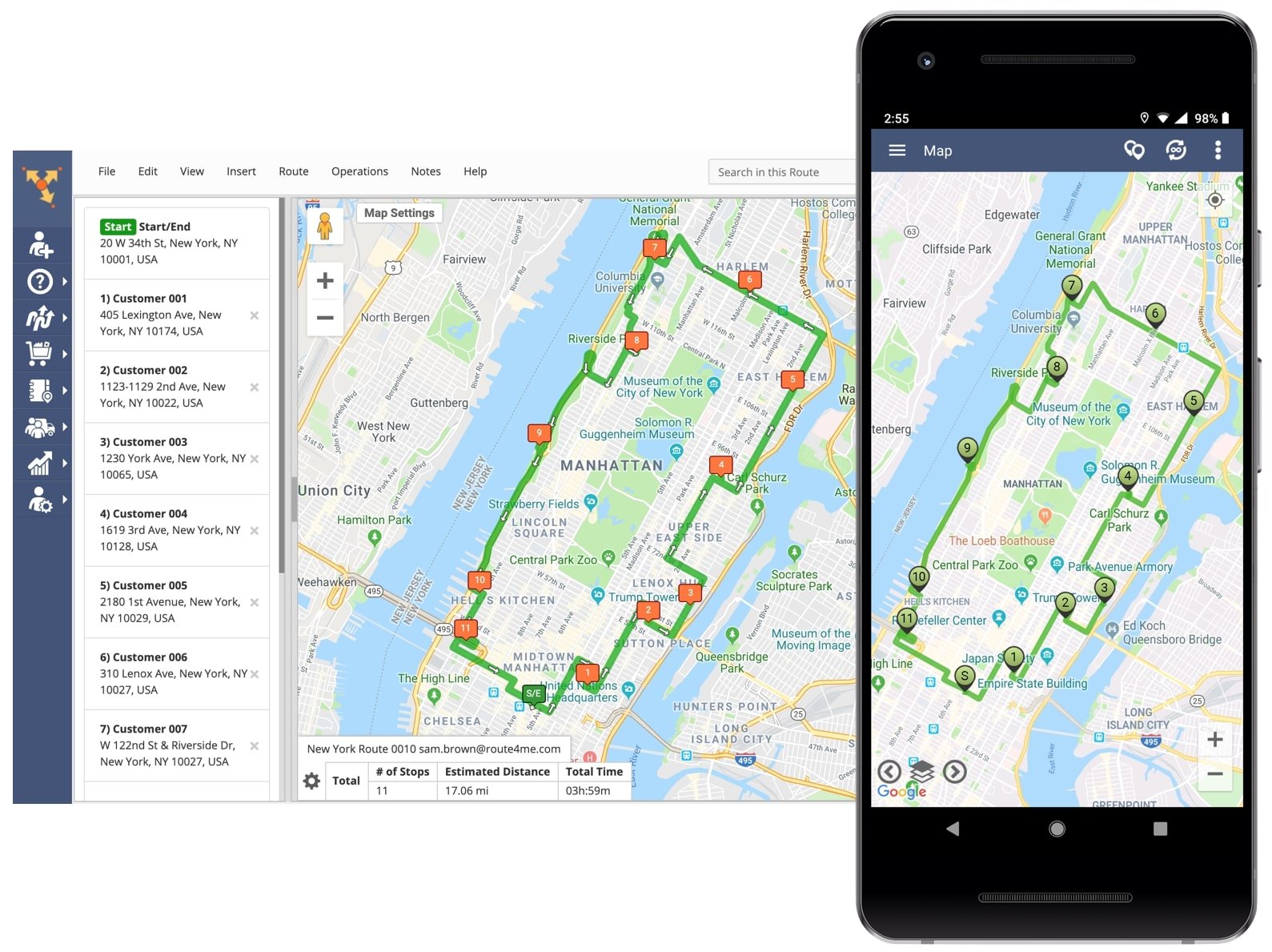 4. Dispatch Routes to Couriers
On the route planner apps, you can access a complete list with all the planned routes on your account. Scrolling through the route list, choose a route you want to dispatch and assign one of your available courier drivers to it. When doing so, the respective driver will get notified on their phone and will be able to start navigating the dispatched route instantly.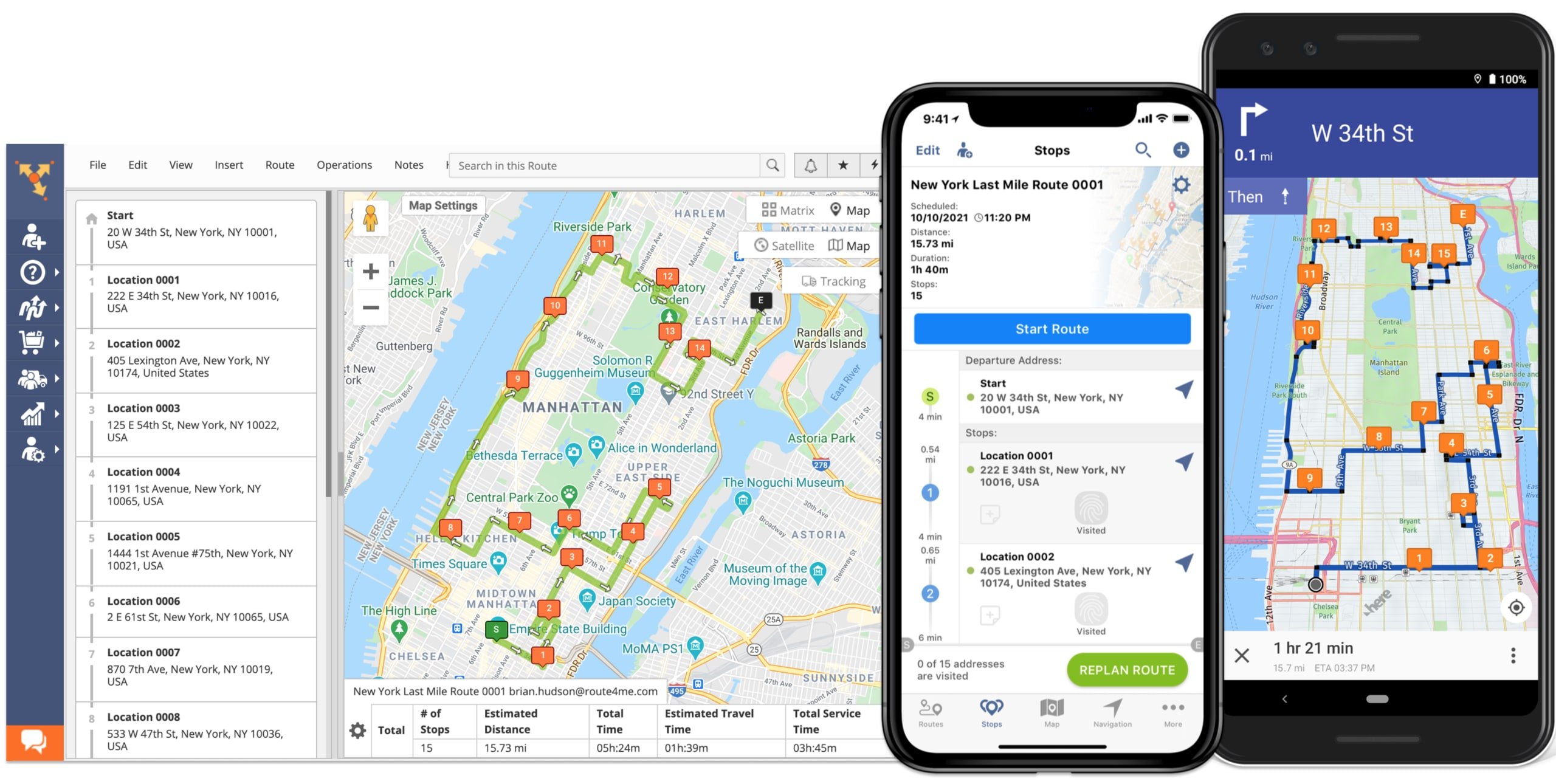 5. Collect Paperless POD
As your driver starts navigating the assigned route, they can collect electronic POD in different formats, including eSignatures, images, text, videos, and audio recordings.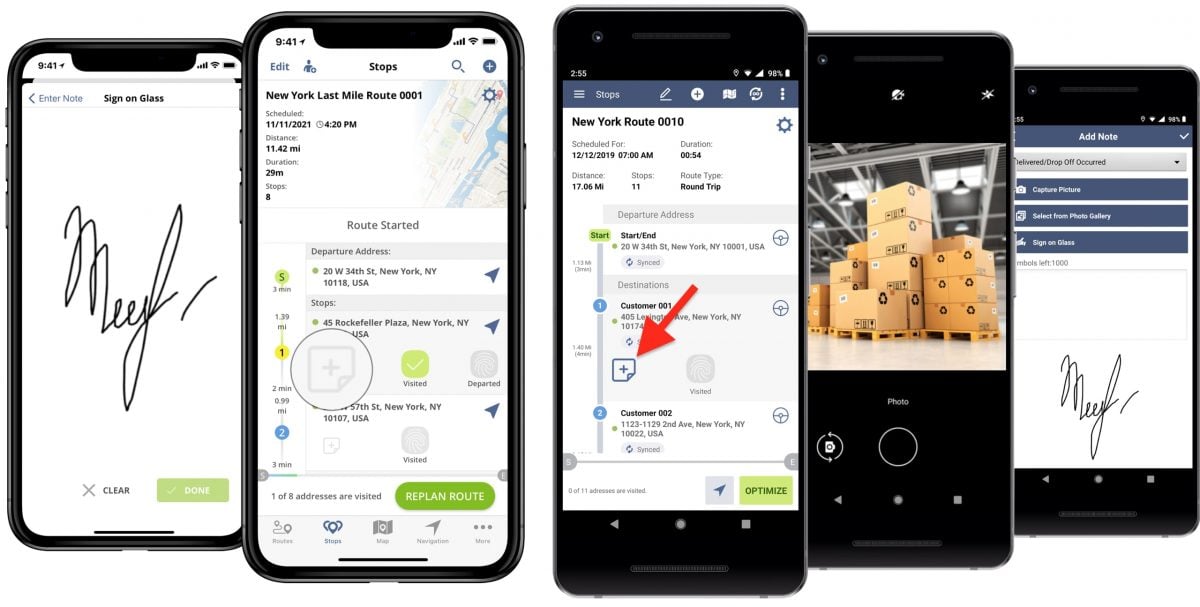 6. Asses Driver Performance With Courier App
After the dispatched routes have been completed, you can check your drivers' performance on the Route4Me Dashboard. The reports you'll find on the Dashboard are visual representations of your courier business' well being. You can analyze and compare the planned and actual metrics and KPIs such as: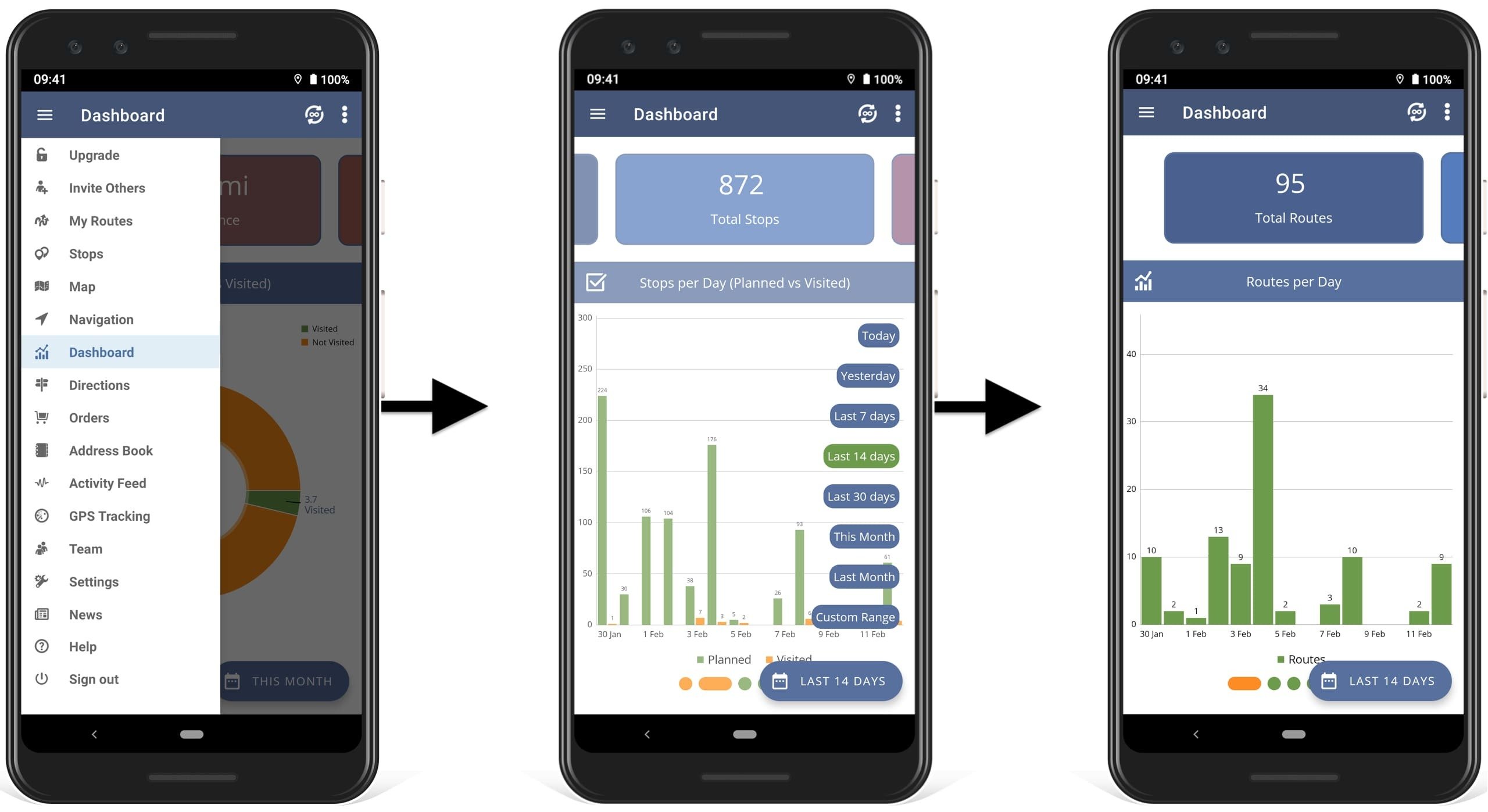 Ready to take route planning to another level? Start your 7-day free trial today.