Can Route4Me Factor in Vehicle Capacity When Planning Routes?
Yes, Route4Me's Route Planner features multiple optimization constraints that enable you to account for your vehicles' capacity when planning routes. Specifically, Route4Me gives you the ability to plan routes that factor in your vehicles' payload capacity, cubic volume, and the number of packages or parcels that can fit into a particular vehicle.
Moreover, Route4Me can accommodate the routing needs of both mixed fleets and uniform fleets. Namely, Route4Me can distribute the ideal number of stops for all your vehicles, accounting for the route optimization parameters for each of your individual vehicles. Thus, you can simplify your fleet management and route planning processes with a single platform.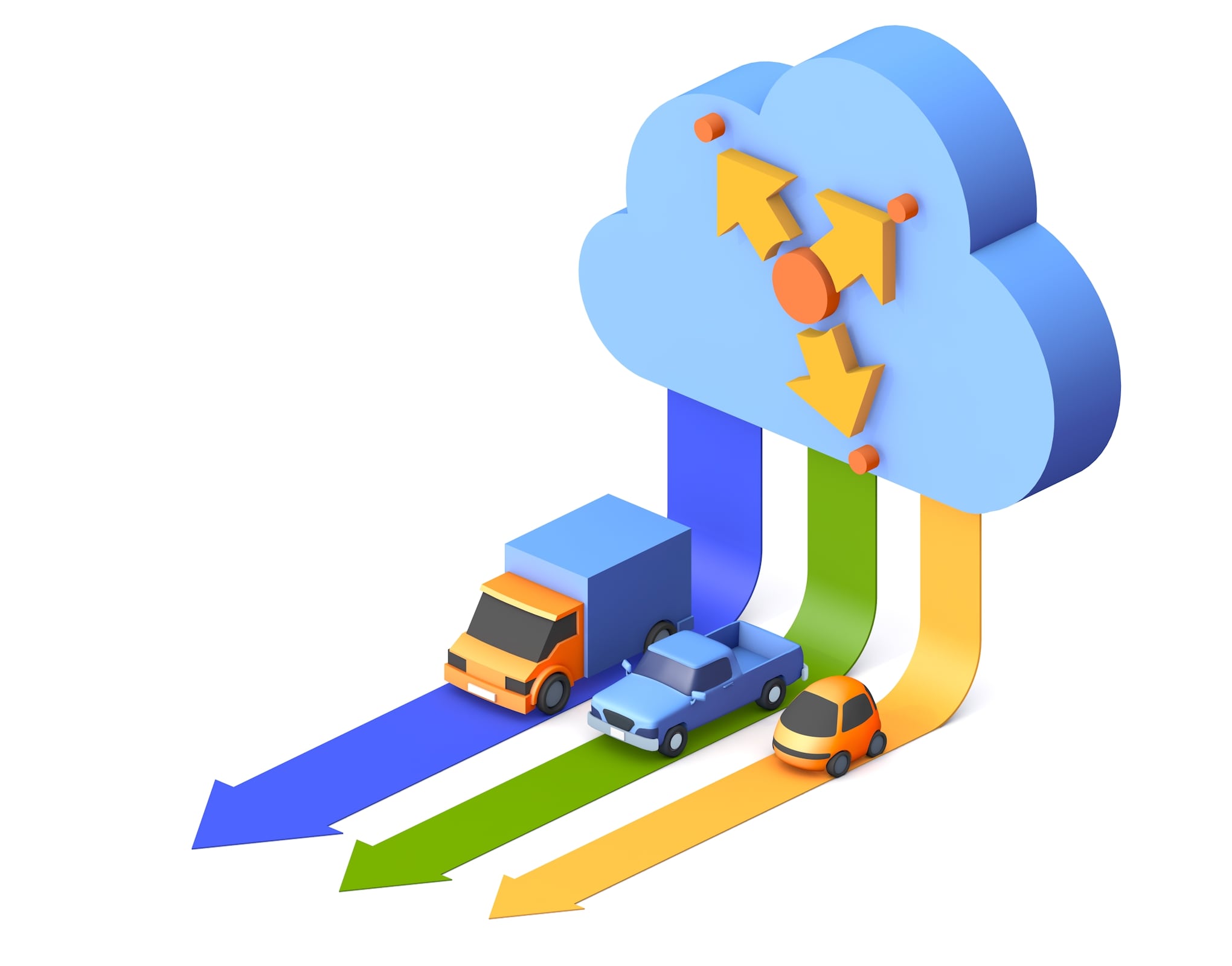 Vehicle Capacity Route Optimization Constraints
With Route4Me, you can plan Single Driver routes or Multi-Driver Routes. The latter enables you to add an extra layer of customization to the multiple routes to be automatically created from a single set of addresses. In detail, you can set up route parameters such as: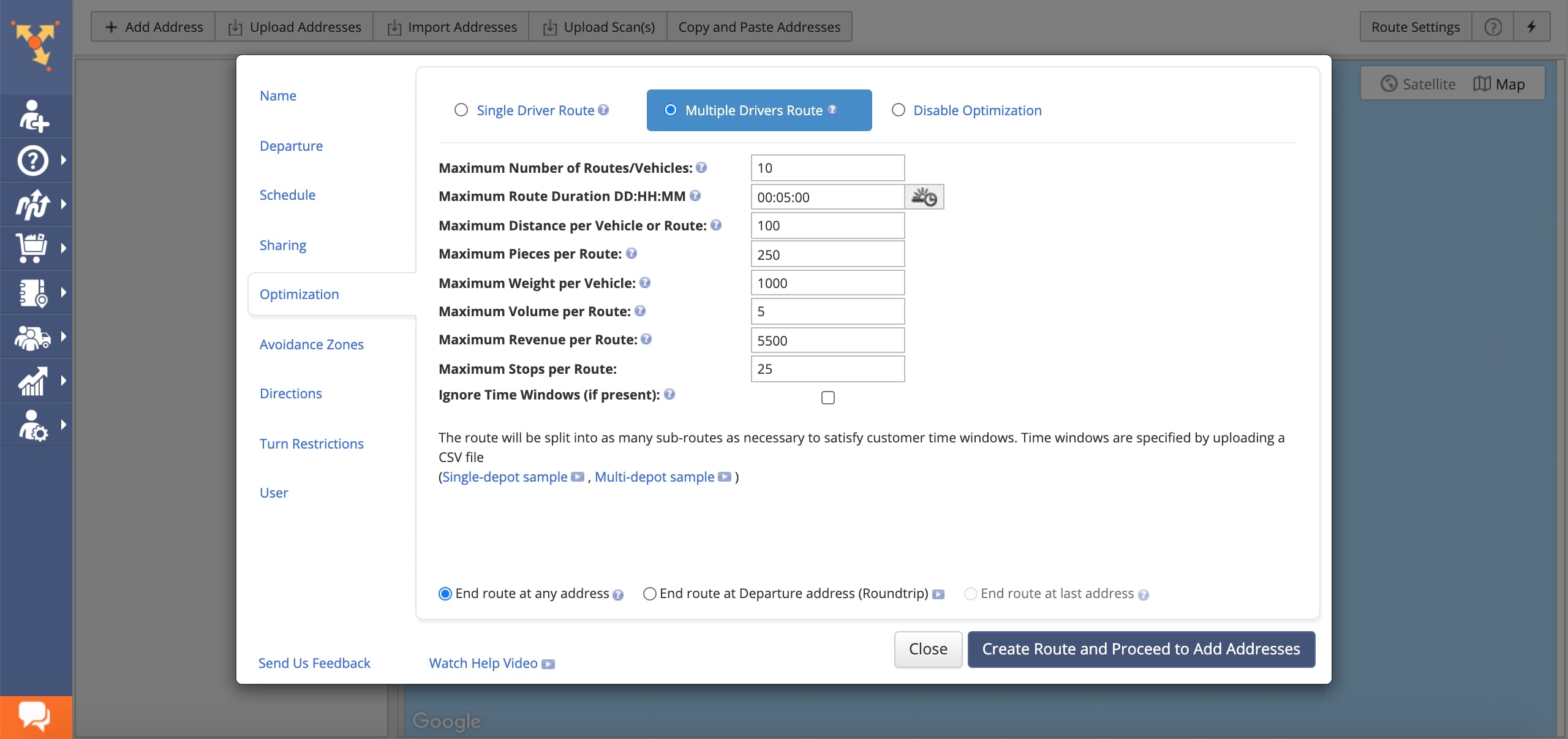 In addition, you have the ability to also factor in your vehicles' capacity when planning routes. For example, you can control the route planning output as per your vehicles' cubic volume, loading and carrying capacity, and the number of pieces that can be loaded in a vehicle. Optimizing your routes with fleet capacity constraints helps prevent overloading, minimize rollover risks, reduce accident chances, avoid leaving your customers unsatisfied, and more.
Learn more about Route4Me's Mixed Fleet Optimization and Uniform Fleet Optimization.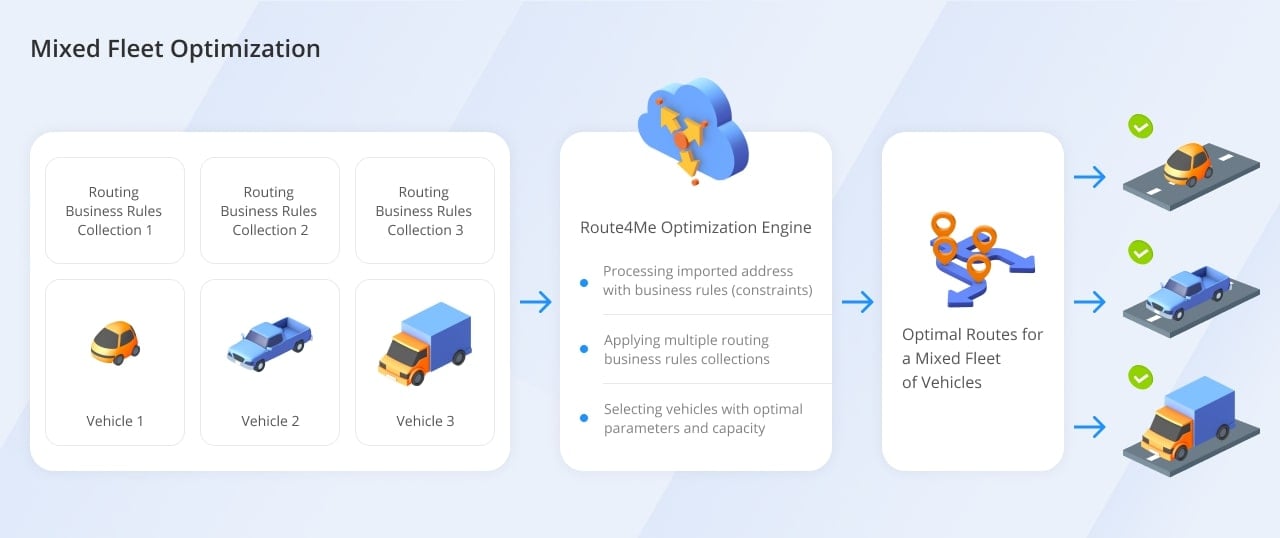 Fleet Management and Vehicle Profiles for Truck Routing
In addition to the advanced optimization rules, Route4Me's route optimization software provides multiple tools for efficient fleet management. For instance, you can create detailed vehicle profiles with characteristics, such as:
Make, model, and year
License plate
Registration information (i.e., country, state, year of purchase, etc.)
Fuel type and consumption
Vehicle type (i.e., 18 wheeler, big rig, cabin, cement mixer, etc.)
And more!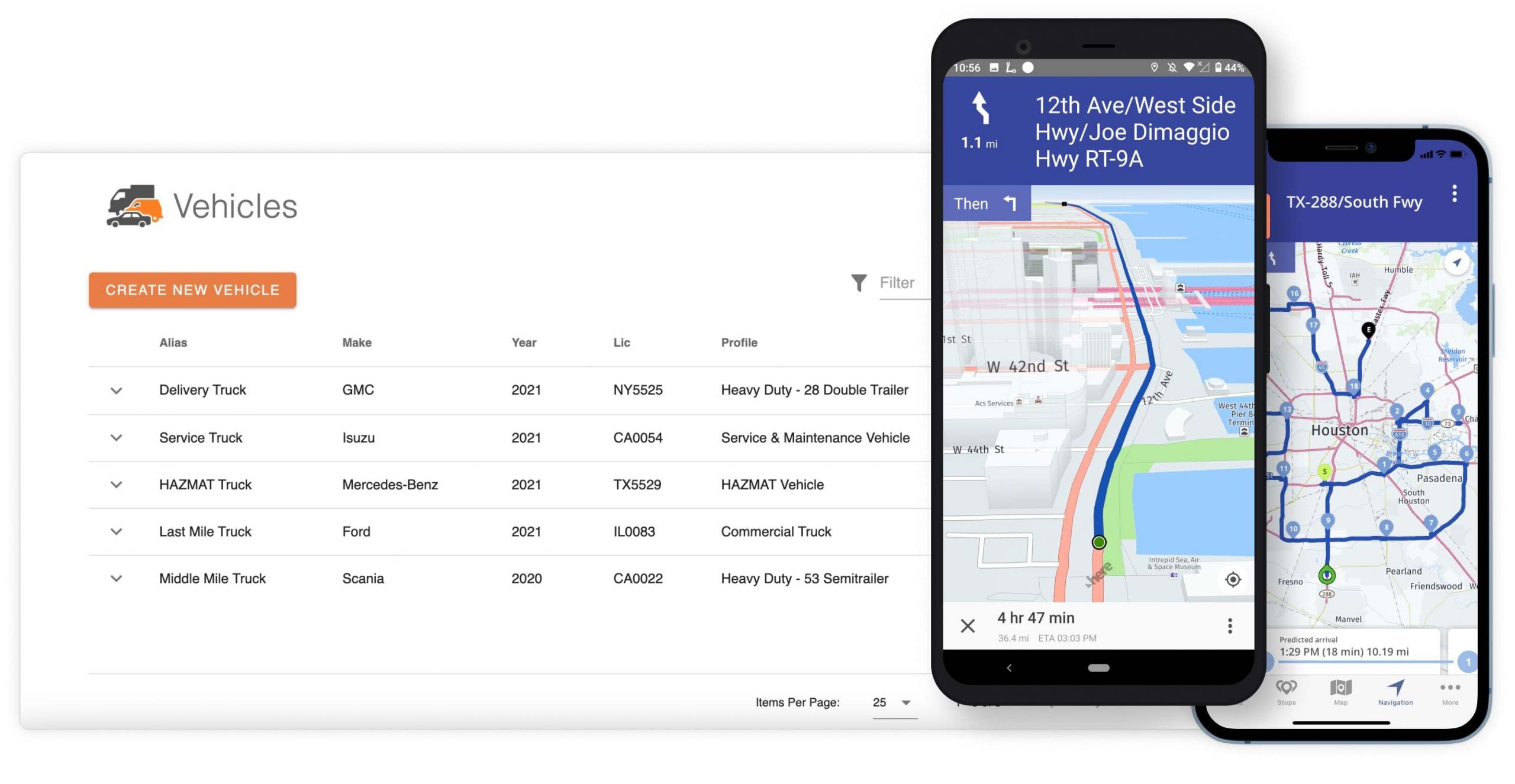 After creating your virtual fleet with Route4Me, you can assign vehicles to routes, stay on top of your vehicle maintenance schedule, and have a complete overview of your vehicles' availability.
Similarly, you can create profiles for commercial vehicles that have to travel on specific roads and respect special traffic regulations as per their weight, width, height, and cargo type (e.g., hazardous materials). After creating your CMV profiles, you will be able to plan truck routes that will include only commercially approved roads as per your vehicles' capacity.
Learn more about Route4Me's: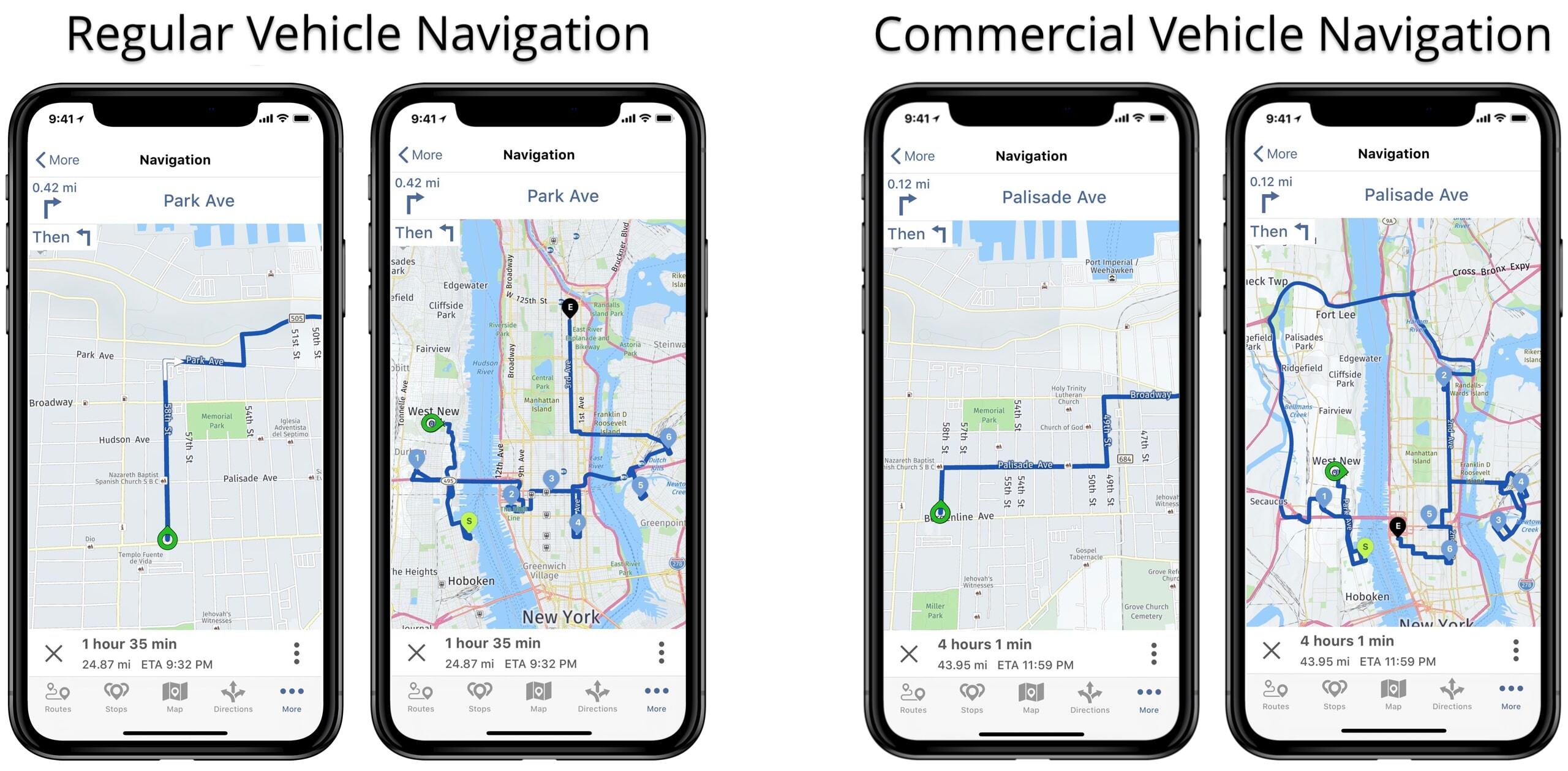 To help you ensure your commercial vehicles are always within the approved truck road network, Route4Me's iOS Route Planner and Android Route Planner apps offer: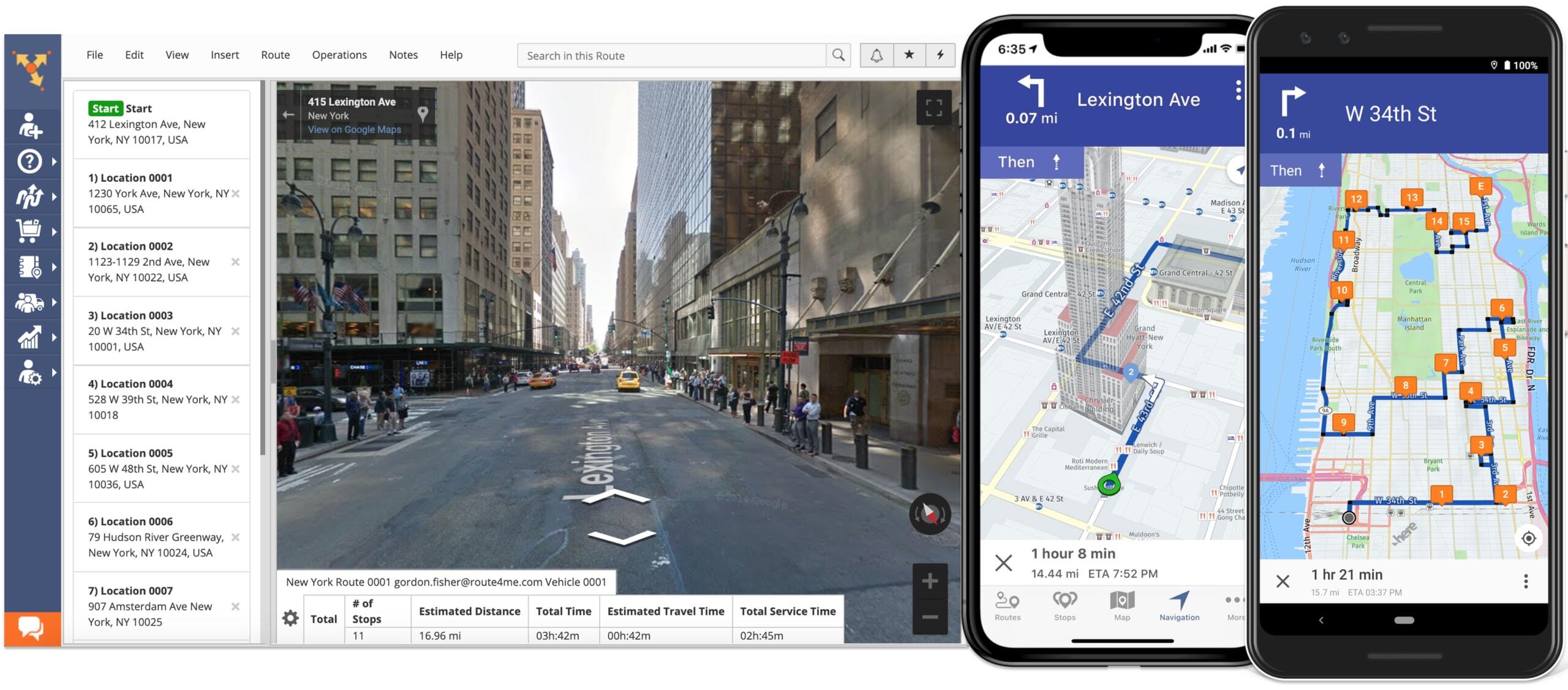 If you liked this request for proposal (RFP) post about vehicle capacity, check out more Q&As!