Curbside Delivery Route Planning and Optimization
Route4Me route optimization and fleet management software aims to provide you with the right tools for planning and optimizing the most time-efficient and cost-effective routes with multiple stops, sorting out the solution to the Traveling Salesman Problem (TSP) and the Vehicle Route Problem (VRP) in seconds. With Route4Me, you can plan routes for contactless delivery, curbside delivery, etc. Curbside Delivery Routing allows you to save time and cut your fuel expenses by shortening the distance and time required for completing your routes. When you use Curbside Routing, your drivers can drop off or pick up goods right at the curbside of your customers' locations. Moreover, numerous small and enterprise companies use Curbside Delivery Routing as their primary dispatch, delivery, and pickup methods due to its cost-and-time-effectiveness and particular nature of their business activities.
To enable the  Curbside Routing for your Route4Me account, first, open the Advanced Configuration Editor. Then, click + New Variable in the top left corner of the screen.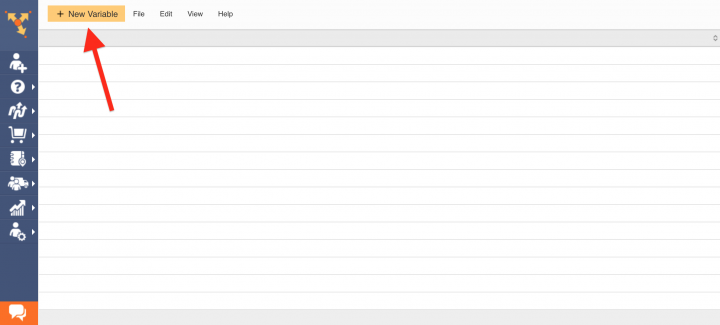 In the Configuration Variable Editor window, fill out the corresponding fields with the following data:
Key: USE_GEOCODING_CURBSIDE
Value: TRUE, true or 1 to enable the Curbside Routing and FALSE, false or 0 to disable the Curbside Routing.
Click Save to apply the settings.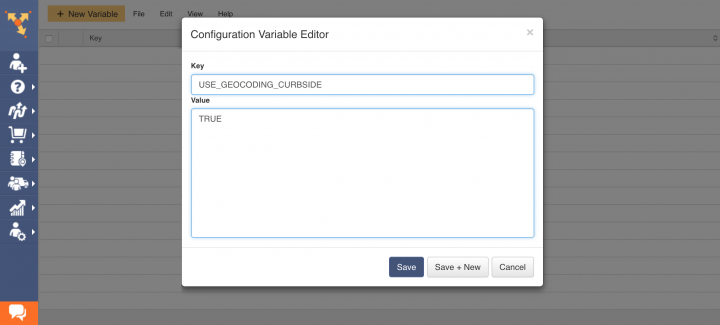 Once the corresponding Variable is saved, it is displayed in the list respectively. To edit the Variable, click on the gear icon next to it.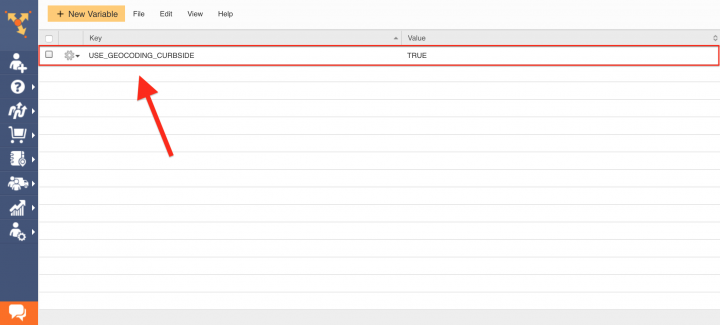 Once you added and applied the Curbside Routing Variable, you can plan your routes as you normally would.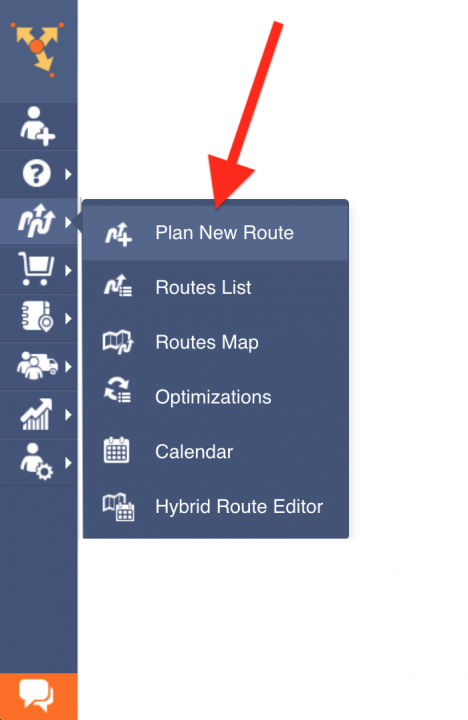 To view the Curbside Routing on the map, first, plan a new route or open a planned one. The Curbside Delivery Routing is displayed in the form of gray dots that branch off from the main green driving lines of the route. The Curbside Routing dots lead to the rooftop of the building/location associated with the corresponding stop.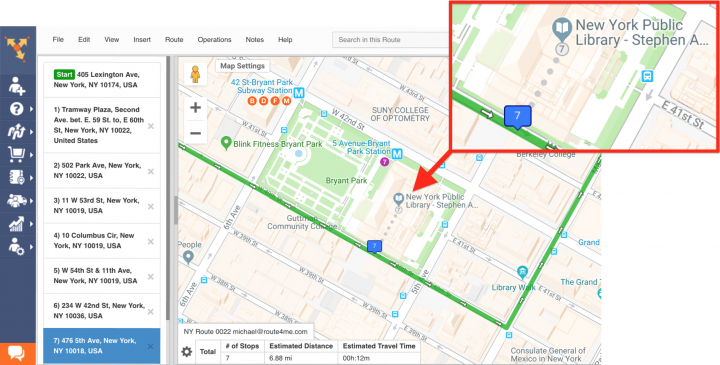 Visit Route4Me's Marketplace to Check out Associated Modules: