Plan Routes with Addresses and Locations from Address Book List
Route4Me's Address Book List is a centralized database where you and your team members can securely store and manage the information about customers' locations, depots, commercial facilities, warehouses, and any other relevant prospects and real-world locations. You can also use all that data to map multiple destinations and plan and optimize multi-stop routes. Planning routes with customers' profiles as route stops provides you with multiple options when you want to map multiple destinations and create different routes with the customers that you need to visit on a regular basis. Thus, instead of manually solving the Traveling Salesman Problem (TSP) and the Vehicle Route Problem (VRP) and creating each multi stop route from scratch, you can select a set of customers that you need to visit with just a few clicks and Route4Me's dynamic routing software will produce the most time-efficient and cost-effective optimized routes in a matter of seconds.
To plan routes with Address Book contacts as stops, first, go to Address Book List from the navigation menu.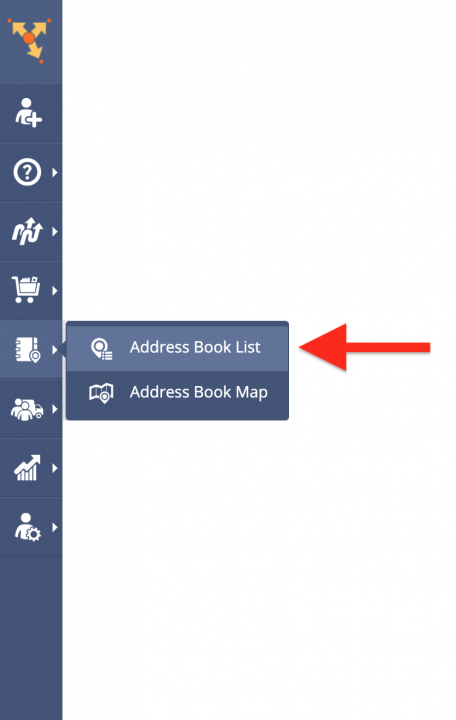 Next, select the contacts that you want to use for planning one or multiple routes by checking the corresponding boxes.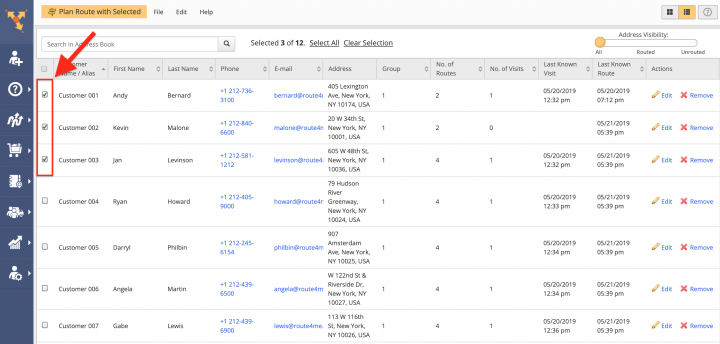 Alternatively, you can select all contacts displayed on the page by checking the corresponding box in the header or clicking on the Select All button located over the header.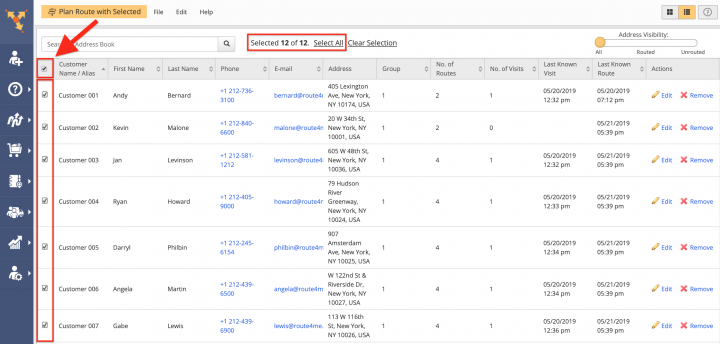 Once you selected the contacts that you want to use, go to File in the top left corner of the screen and then select Plan Route with Selected from the list and map multiple destinations.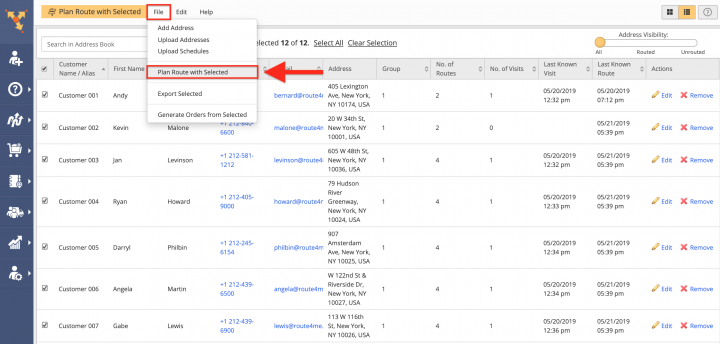 Next, go to the Departure tab to set up the start address for the route(s):
In the Find Address field, you can input a new address from which you want to start the route(s);
Alternatively, you can use one of the selected contacts as the start address for the route(s).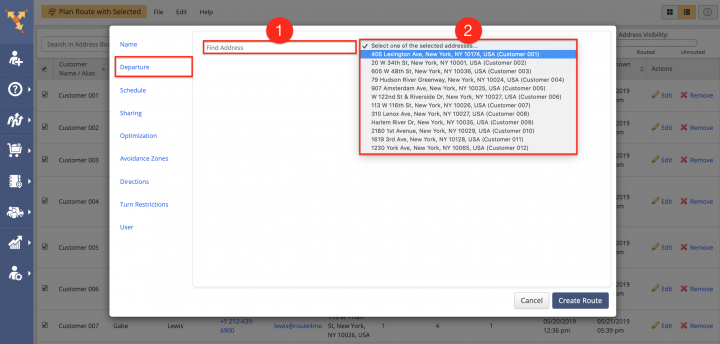 After that, specify the rest of the route's parameters to your preference and then click on the Create Route button.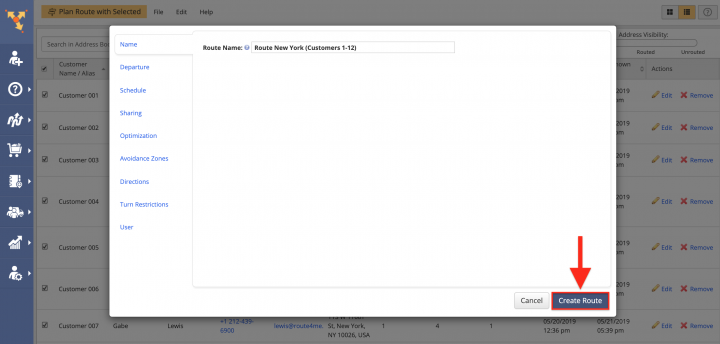 Once the route is planned, it is optimized and then opened in the Route Editor where you can modify it, as well as added to the Routes List with all your routes. When you use contacts from your Route4Me Address Book for planning routes, all data from these contacts' profiles is automatically attached to the corresponding route stops. To view or modify the information of a particular contact in the planned route, open the menu of the corresponding route stop in the Route Editor. NOTE: When you edit information of a particular customer in the Route Editor, these changes do not affect the profile of the associated contact in the Address Book List.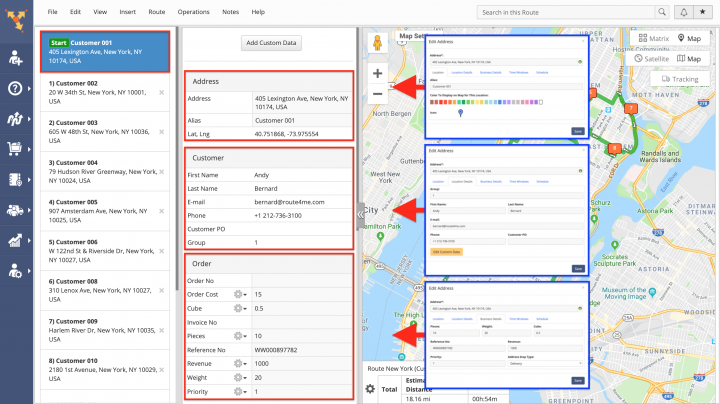 Visit Route4Me's Marketplace to Check out Associated Modules: