Exporting and Copying Contacts from the Address Book List
Route4Me's Address Book List is a centralized database where you and your team members can securely store and manage the information about customers' locations, depots, commercial facilities, warehouses, and any other relevant prospects and real-world locations. For your convenience, you can export all that data at any time and use it for sharing with other team members, making reports, analyzing patterns in customers' orders, and more. Moreover, when you need to edit numerous customer profiles at a time, you can export them in a few clicks, make the preferred changes in the downloaded spreadsheet and then re-upload the updated customer profiles with a touch of a button.
To copy or export contacts from your Route4Me Address Book, first, go to "Address Book List" from the navigation menu.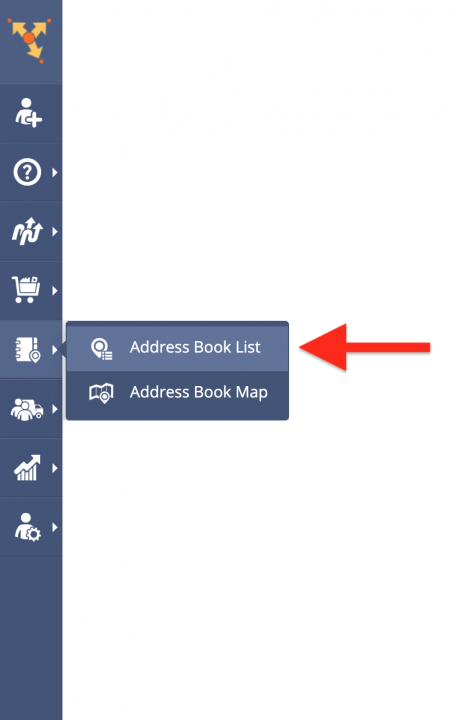 Next, select the contacts that you want to export by checking the corresponding boxes.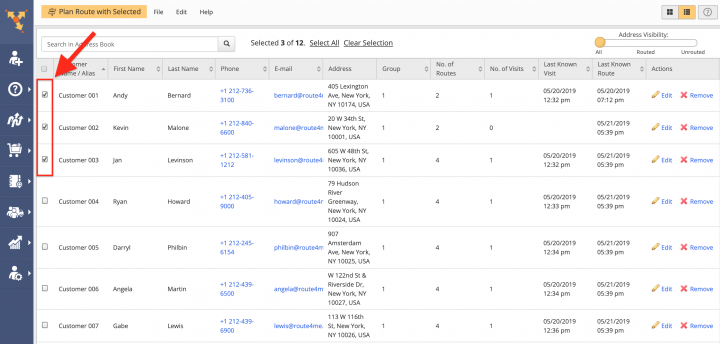 Alternatively, you can select all contacts displayed on the page by checking the corresponding box in the header.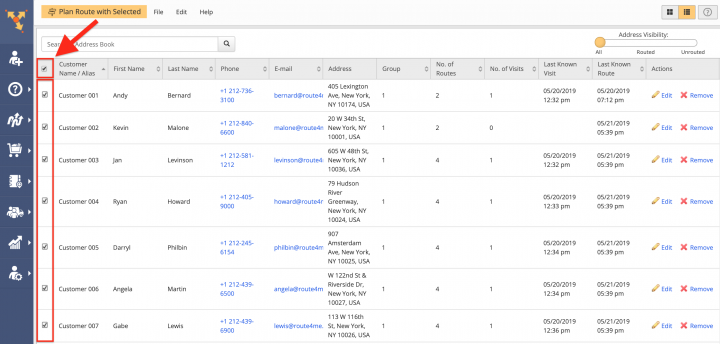 Once you selected the contacts that you want to export, go to "File" in the top left corner of the screen and then select "Export Selected" from the list. After that, a CSV file with the corresponding data will be downloaded to your device.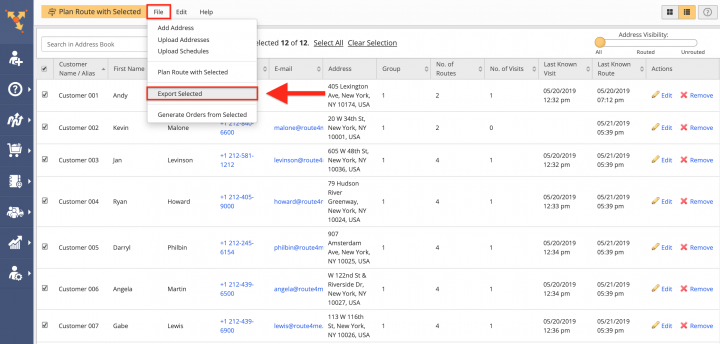 To learn more about route data export, visit this page.
To copy the information of a particular contact, first, right click on the corresponding contact and then select "Copy Details to Clipboard" from the list. When copying a particular contact to the clipboard, all available information from the contact's profile is copied.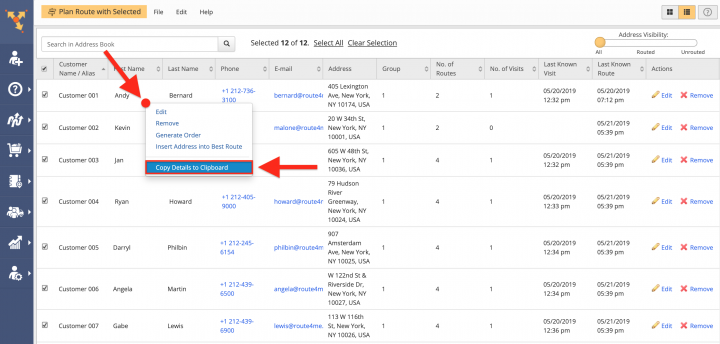 Visit Route4Me's Marketplace to Check out Associated Modules: