User Tracking Account-Level Permissions
With Route4Me, you can build a well-structured and easily-manageable network of users where each member can have a dedicated role within your organization with an adjustable set of permissions. To make sure that your entire routing operation is running according to the plan and your drivers don't deviate from their routes, Route4Me allows you to track each member of your team in near real-time (learn more), as well as view their tracking history for any preferred time interval as a real-time movie (learn more) or a tracking trail with breadcrumbs/synchronization points (learn more).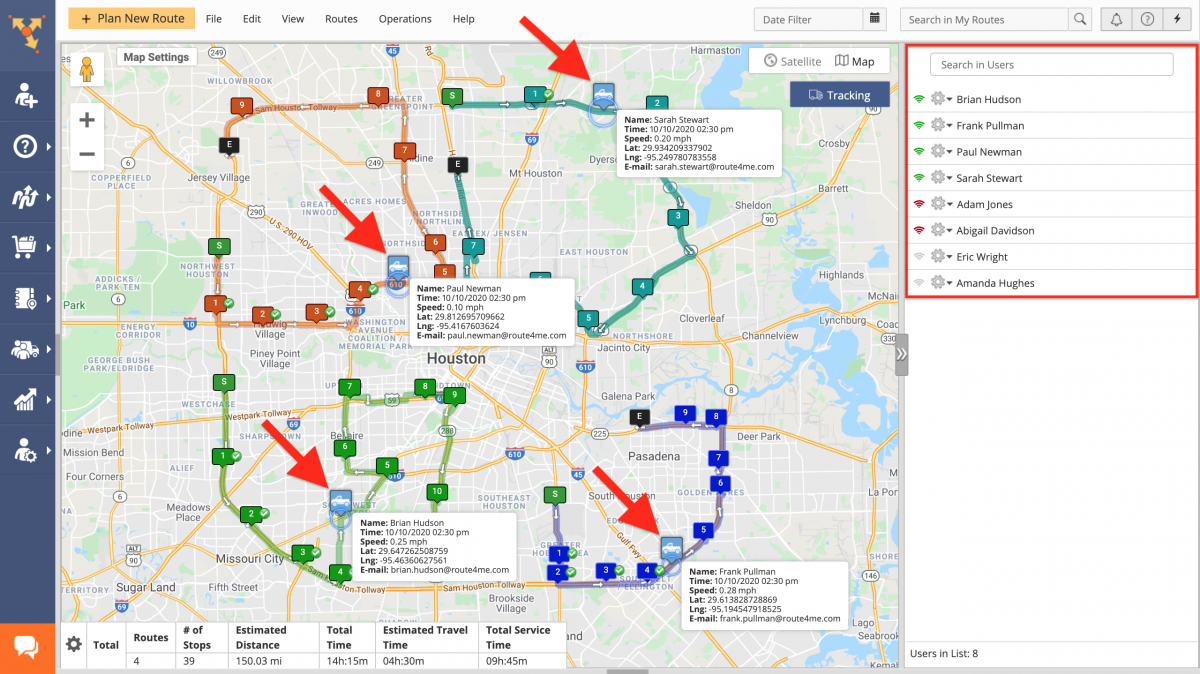 By default, each user type has a predefined set of account-level permissions across the platform. The table below provides the list of default tracking permissions for each user type (except for the Account Owner with global permissions). NOTE: The Company Visibility settings can override default account-level permissions (learn more). Route4Me also supports the Read Only mode that can override default account-level permissions and restrict different user types from performing certain activities on the platform (learn more).
Visit Route4Me's Marketplace to Check out Various Modules and Add-Ons: