Does Route4Me Require Special Tracking Hardware to Track Drivers?
No, Route4Me offers advanced driver tracking solutions that don't require additional tracking hardware or software. Moreover, Route4Me's route optimization software and iOS Route Planner and Android Route Planner apps enable you to use the GPS tracking tools in near real-time and in retrospect, replacing the need for any GPS trackers. Furthermore, if you are already using or plan to start using any telematics devices or solutions, you can integrate Route4Me with your preferred telematics provider.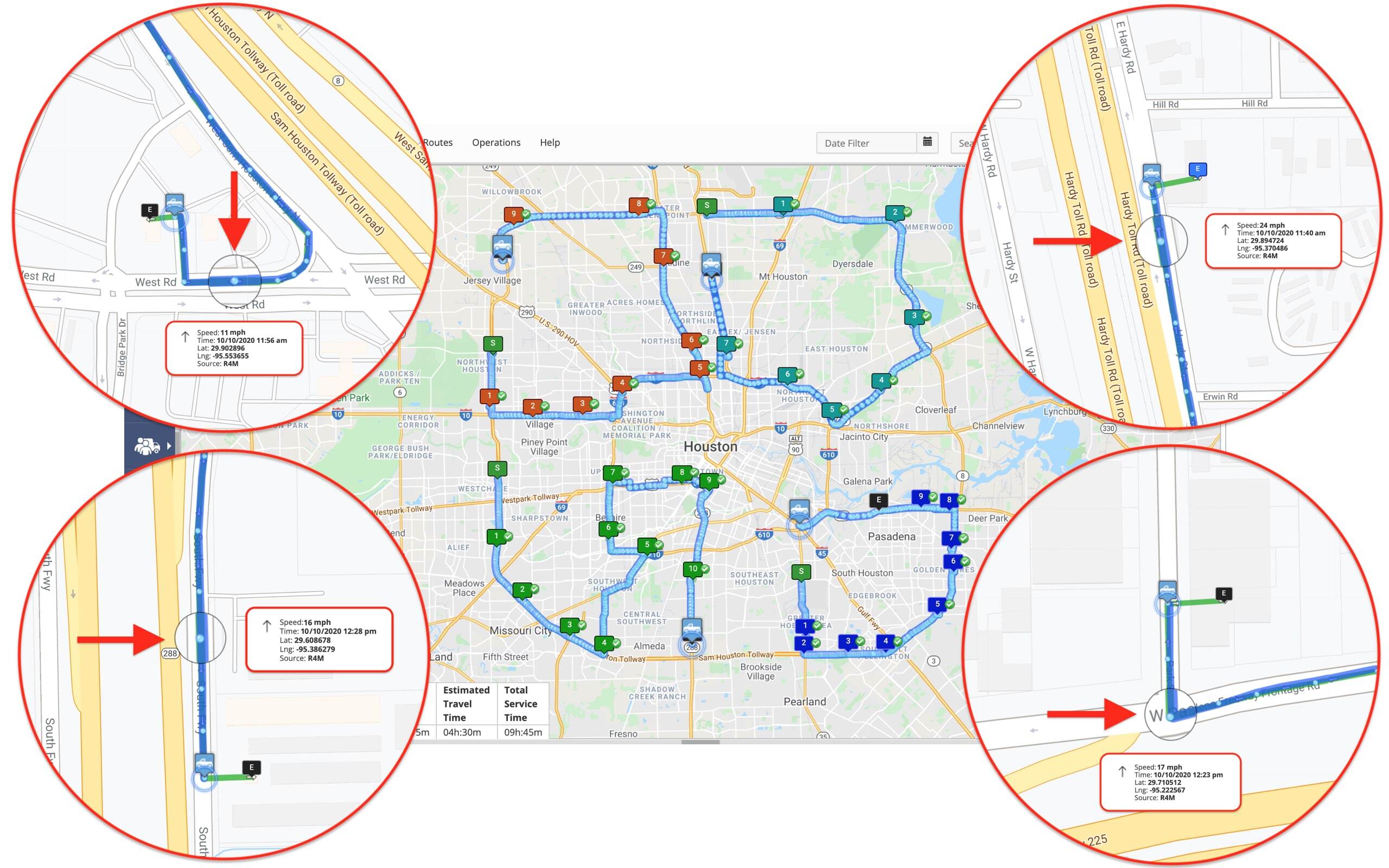 Route Planner Apps for Driver Tracking
With Route4Me, you can track the near real-time progress of individual drivers on an interactive map. Alternatively, you can also choose to track multiple drivers simultaneously on the same map. Moreover, with Route4Me, you can also access your GPS tracking history in an animated video format.
Furthermore, Route4Me enables you to dynamically detect route deviations. Mainly, you can easily identify when drivers don't follow the planned routes.
Route4Me's tracking solutions are based on a bring-your-own-device (BYOD) system. Particularly, Route4Me is available as a downloadable route planner app on the Apple App Store or the Google Play Store. Which means that you can install Route4Me's mobile solutions on any of your drivers' iOS or Android device. Once you install the app, everything works automatically and there is no setup process.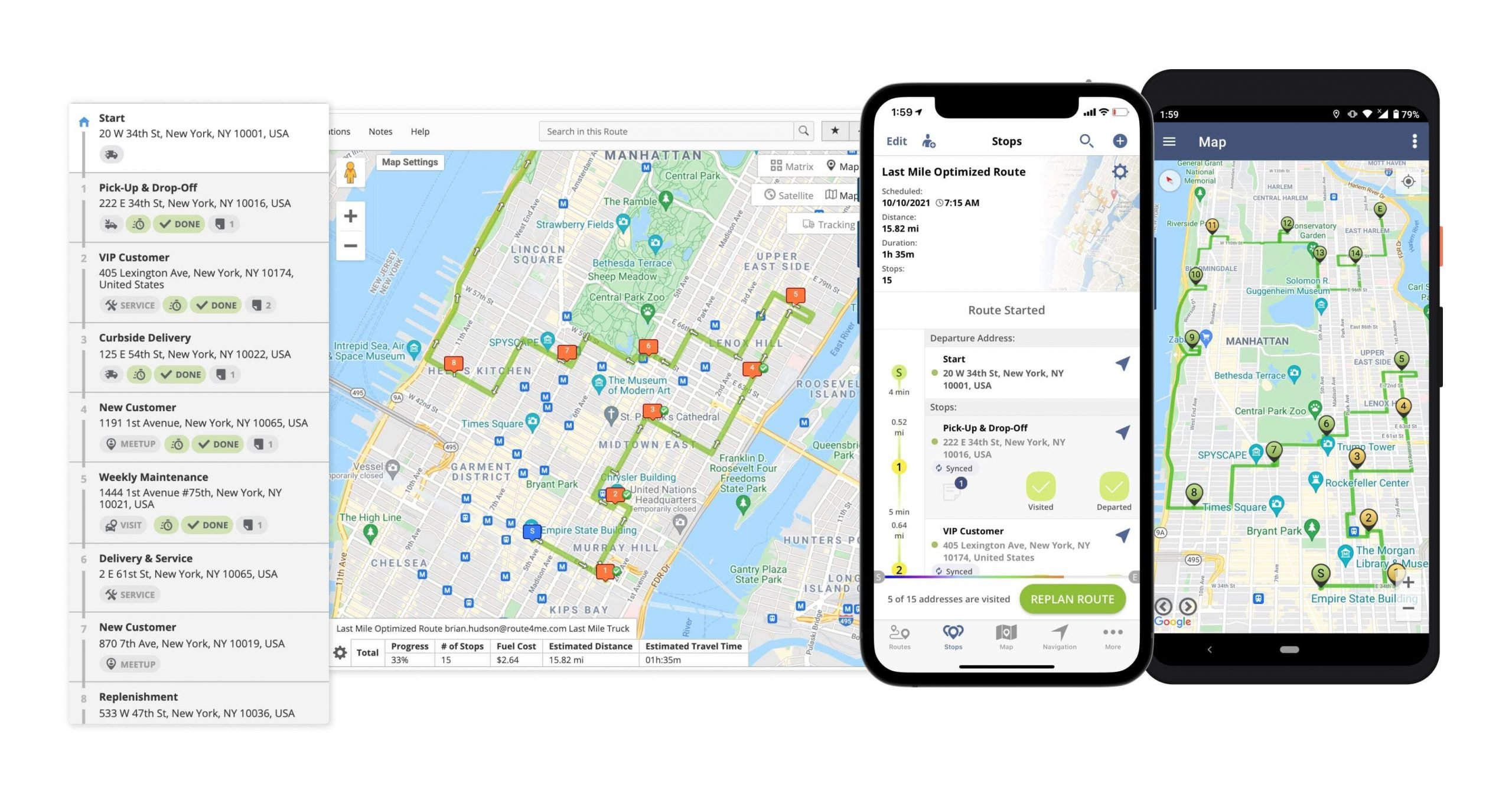 Use Telematics Hardware With Route Planning Software
Route4Me's tracking solutions can receive and process GPS data either from the Route4Me iOS Route Planner and Android Route Planner apps or from integrated telematics devices. Although it doesn't require any additional tracking hardware or software, our routing software can integrate with any telematics solution. This means that you can use any telematics tracking device to monitor your drivers' behavior when navigating Route4Me routes.
Thus, Route4Me can also be used as a telematics data management platform. And to further support your fleet tracking efforts, Route4Me gives you the ability to effortlessly import vehicle profiles from your telematics solution with just a click of a button.
Learn more about Route4Me's telematics integrations.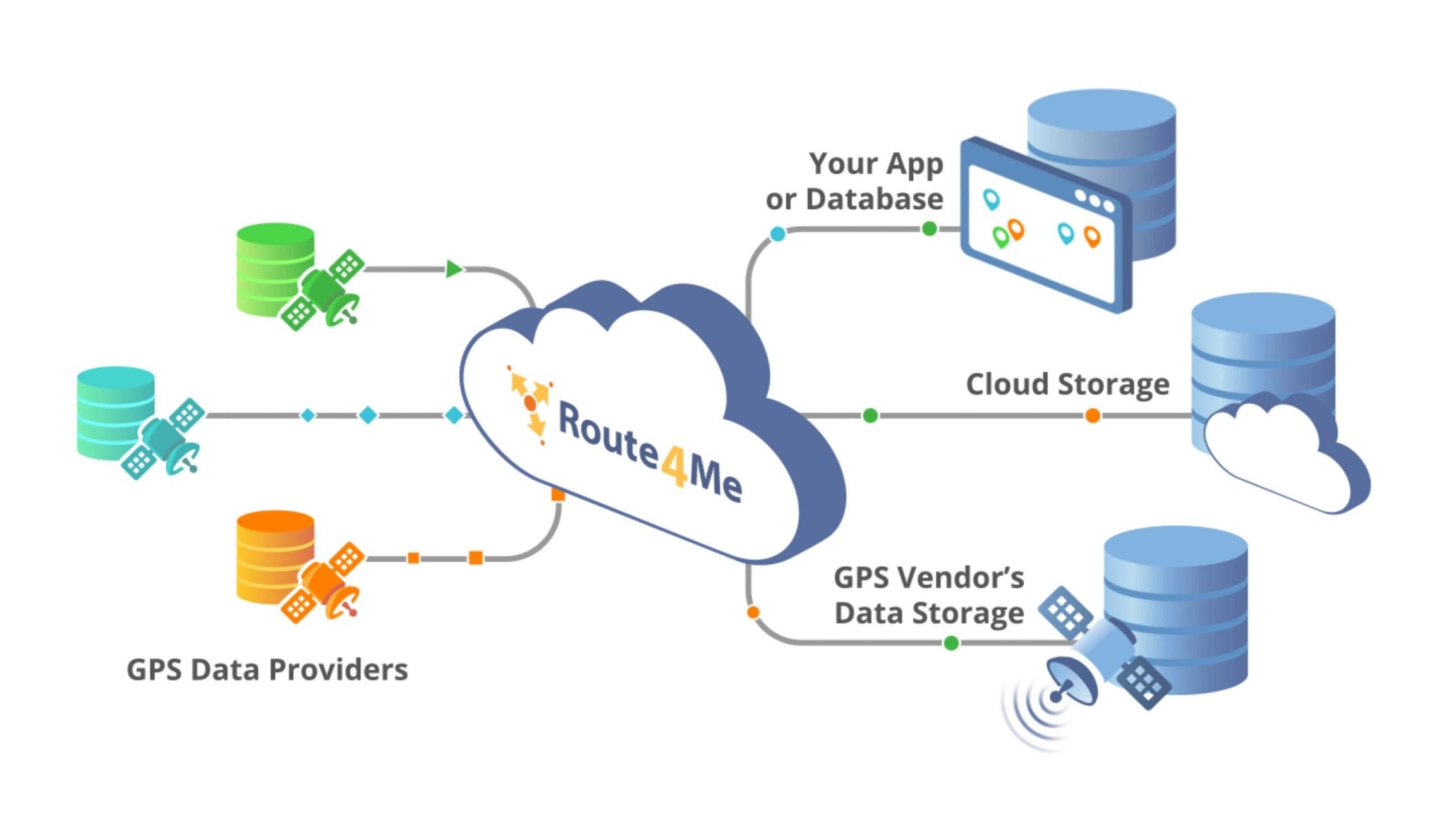 If you liked this request for proposal (RFP) post about tracking drivers without tracking hardware using Route4Me, check out more Q&As!