Request Telematics Integration With a Vendor – Telematics4Me
Telematics Vendors provide GPS tracking and wireless communication services that are used by businesses for various tracking purposes, from improving driver safety and tracking drivers in real-time to monitoring team performance and cutting operating costs. To help you win the last mile and accommodate the particular needs of your business or unique business model, Route4Me provides integrations with almost all Telematics Vendors currently available in the market. On the Telematics4Me website, you can find the list of all Telematics Vendors available in the market and learn which Telematics Vendors are already integrated with Route4Me. 
Route4Me is extremely flexible – if the Telematic Vendor that you are using or want to use isn't already integrated with Route4Me, you can request the corresponding integration with a touch of the button, and our Customer Success Team will get in touch with you as soon as possible. Alternatively, you can ask your Route4Me Routing Expert to have a particular Telematics Vendor integrated with your Route4Me account. To learn more about filtering, viewing, and comparing Telematics Vendors on the Telematics4Me website, visit this page.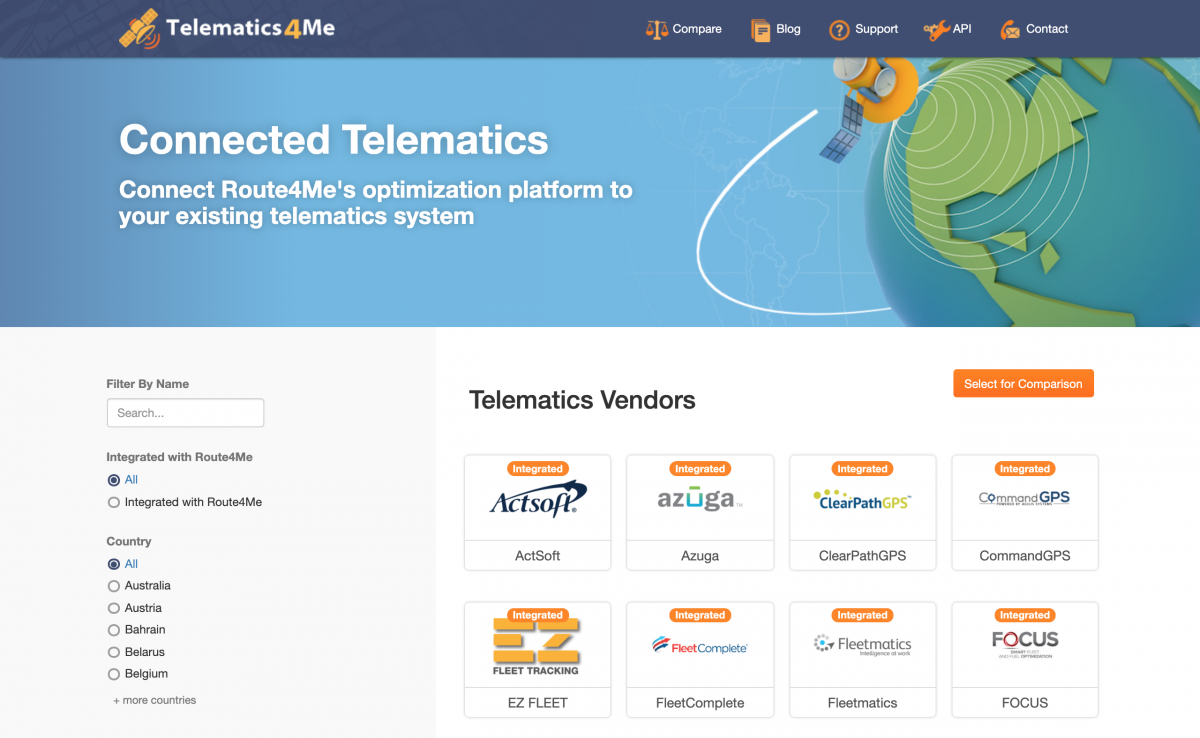 On Route4Me's Telematics4Me website, Telematics Vendors that are integrated with Route4Me are marked with the "Integrated" badge. To request integration with a particular Telematics Vendor, first, open this Vendor's profile. To do so, use the filters or the search on the left side to find the preferred Telematics Vendor and then click on this Vendor's badge.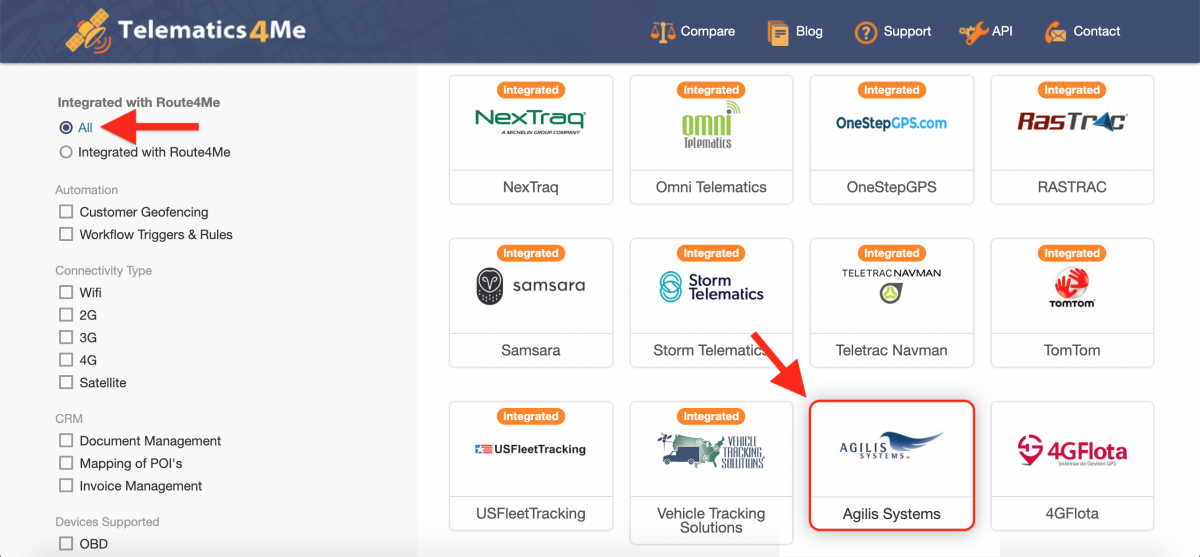 After that, make sure that the "Integrated with Route4Me" field indicates that the opened Telematics Vendor is not integrated with Route4Me and then scroll down to the contact form.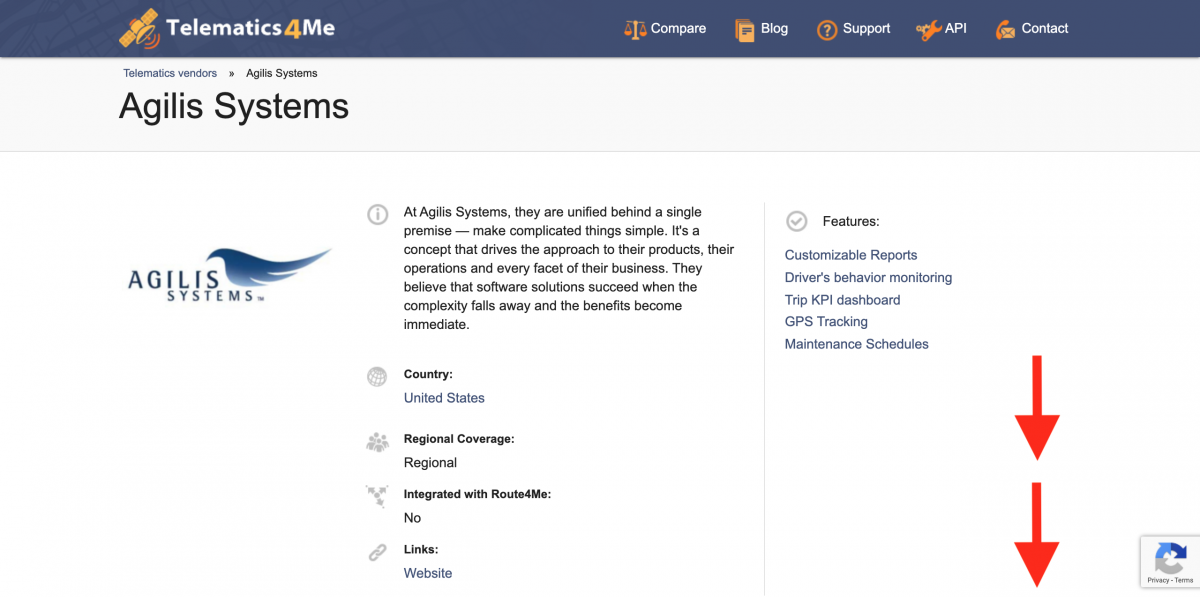 Next, fill out the Contact Us form, providing details about the Telematics Vendor you want to have integrated with your Route4Me account, your company, your telematics needs, your current telematics solution, and other relevant details. After you submit the form, we will get in touch with you as fast as possible, using the selected communication option (email or phone).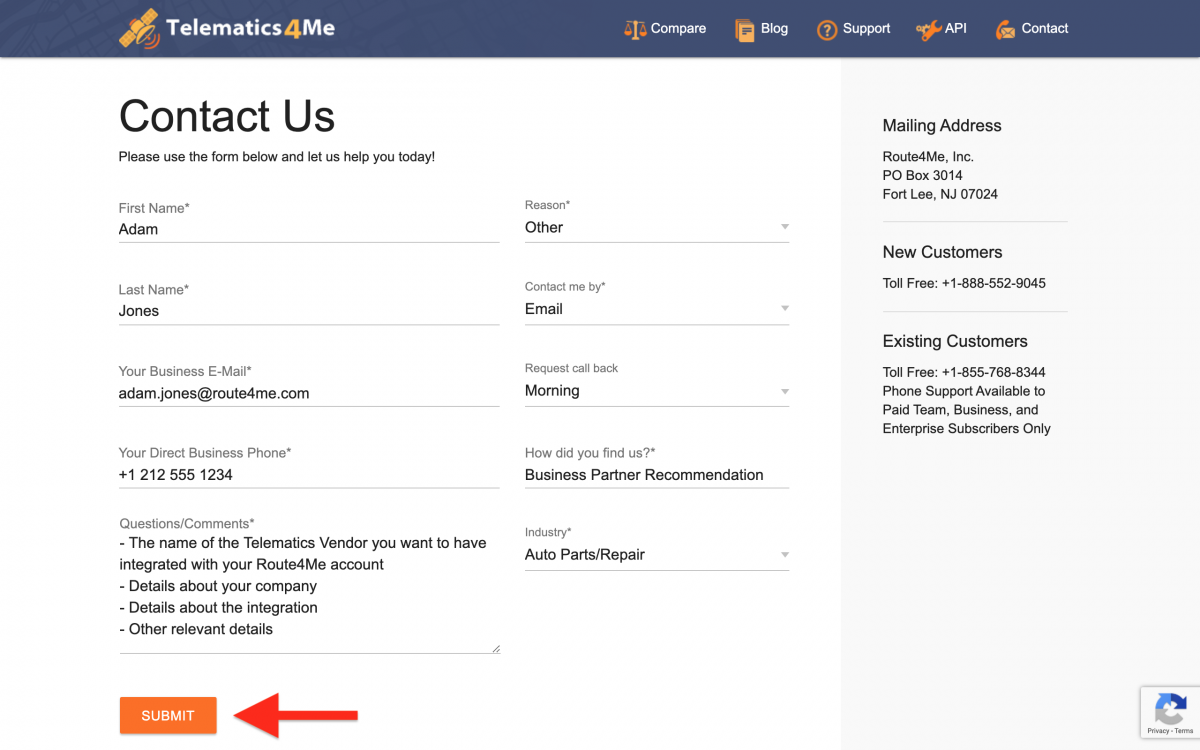 Visit Route4Me's Marketplace to Check out Associated Modules: