Use Activity Feed to See Activity Logs – Android
Route4Me's Android Route Planner is designed to make your routing optimization operations and transactions as fast and flexible as possible, allowing you to plan, optimize, and navigate routes of any complexity on the go. Route4Me's Activity Feed provides a detailed overview of all operations (optimizations, added notes as proof of delivery (POD), collected electronic signatures, inserted or deleted route stops, and other actions) performed by a particular user on a specific route and displays them in chronological order. Using the Activity Feed, you can track drivers through their actions in real-time. Moreover, your team members can receive instant updates you make to their routes online and act accordingly. Besides helping you track drivers, the Activity Feed can be also used for exchanging messages with your co-workers when they are out in the field. All data in the Activity Feed is instantly synchronized and becomes available across all associated devices with the corresponding access.
The Activity Feed displays information only for the route that is currently opened on your Android device. To view the Activity Feed of the current route, first, go to My Routes from the navigation menu. Next, on the My Routes screen, select and open the preferred route respectively. Once the route is opened, you can proceed to view its Activity Feed.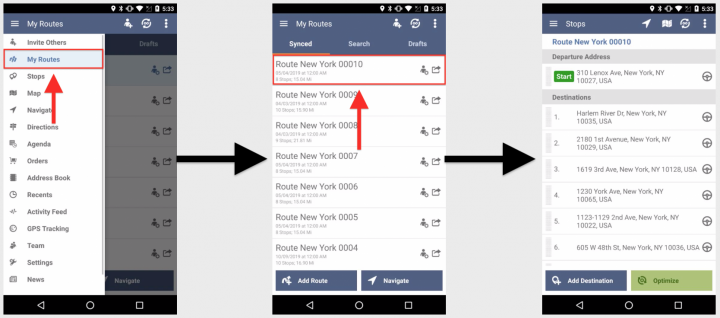 To open the Activity Feed for the current route, go to the navigation menu and select the corresponding option respectively.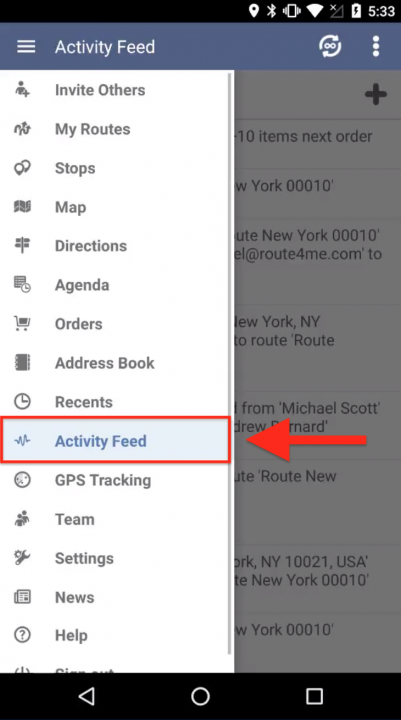 On the Activity Feed screen, you can view the detailed list of all actions performed by all users who have access to the current route.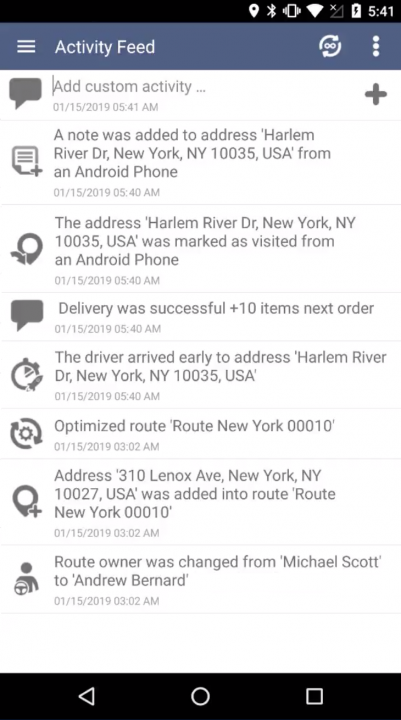 You can communicate with your team members by adding custom activities or messages to the Activity Feed so that anyone who has access to the current route can view them. To do so, input a message into the Add Custom Activity field and tap on the plus icon next to it. Once the message is added, all associated users get the corresponding notification and can view the message in the Activity Feed respectively.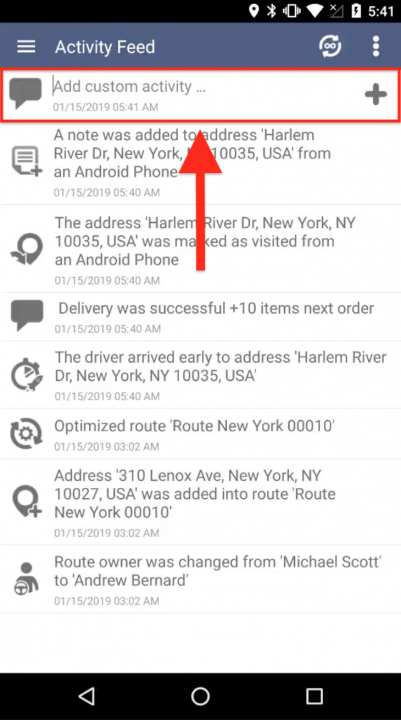 Managers, dispatchers, and route planners can use the Activity Feed on the Route4Me Web Platform for monitoring all operations performed on the current route and communicating with their team members in real time. To open the Activity Feed for the current route, first, you need to open the corresponding route in the Route Editor. Then, go to the Map Settings and check the box next to Activity Feed respectively.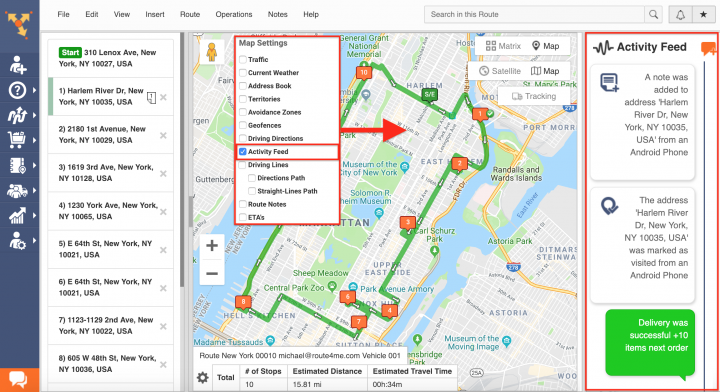 Route4Me's Activity Feed provides rapid data synchronization across all devices and instantly notifies all associated users about any changes or updates. Using the Activity Feed enables you to ensure that your operations are running as planned and your staff thoroughly follows your instructions. The Activity Feed also serves as a direct channel of communication that allows you to easily exchange messages with your co-workers in real time.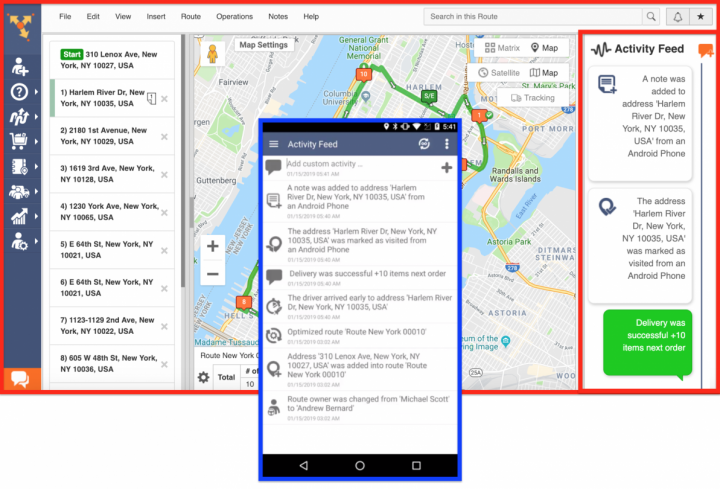 Visit Route4Me's Marketplace to Check out Associated Modules: