Upload History – Check and Download Uploaded Files
With Route4Me route optimization software, you can import routing data in multiple ways, including spreadsheets, files from almost any cloud storage provider, files from your own device, copy and pasting addresses, and more. Depending on your particular business requirements or unique business model, you may need to upload, save, and attach different files to your routes, addresses, etc. For example, your drivers may need to record a video or take a photo and add them to a route stop, capture a customer's signature at a particular destination, you may want to attach a PDF or DOCX document to a customer's address, or upload any other electronic proof of delivery (ePOD) files. To make sure that you are always on the same page with your team and your customers, Route4Me allows you to upload the following file types into the route optimization system for your routing needs: XLSX, CSV, PDF, JPG, JPEG, GIF, PNG, DOC, DOCX, MP4, M4A, MP3, MOV, AVI.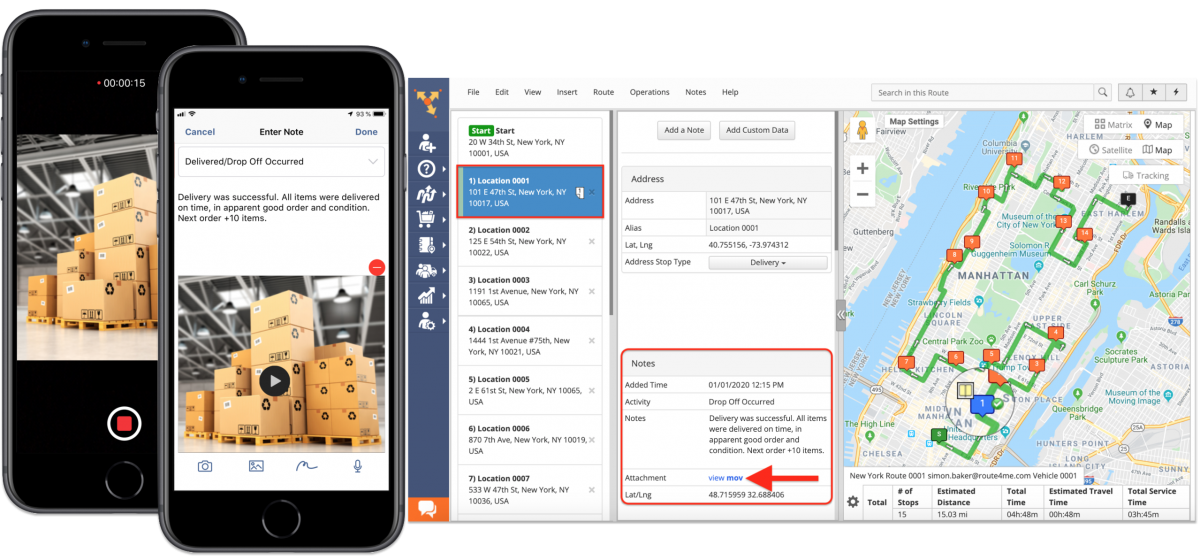 To view the upload history of your Route4Me account, first, go to Upload History from the navigation menu.

On the Upload History page, you can see the following data:
| Column Title | Description |
| --- | --- |
| Uploaded On | The time and date when a given file was uploaded into the system from your Route4Me account. |
| File | The internal identification number of the uploaded file with the file's extension. Currently, Route4Me supports uploading of the following file formats: XLSX, CSV, PDF, JPG, JPEG, GIF, PNG, DOC, DOCX, MP4, M4A, MP3, MOV, and AVI. |
| File Size | The size of the uploaded file. |
| Download Button | Click on the Download button to download any file from the list. |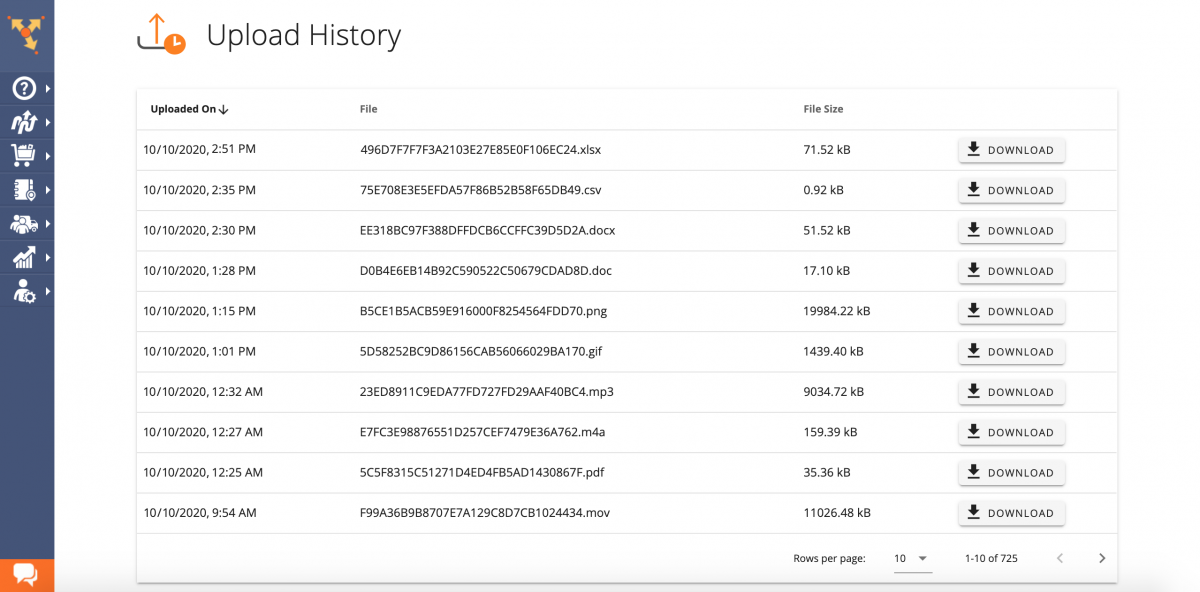 To download a particular file from the list, click on the Download button next to this file.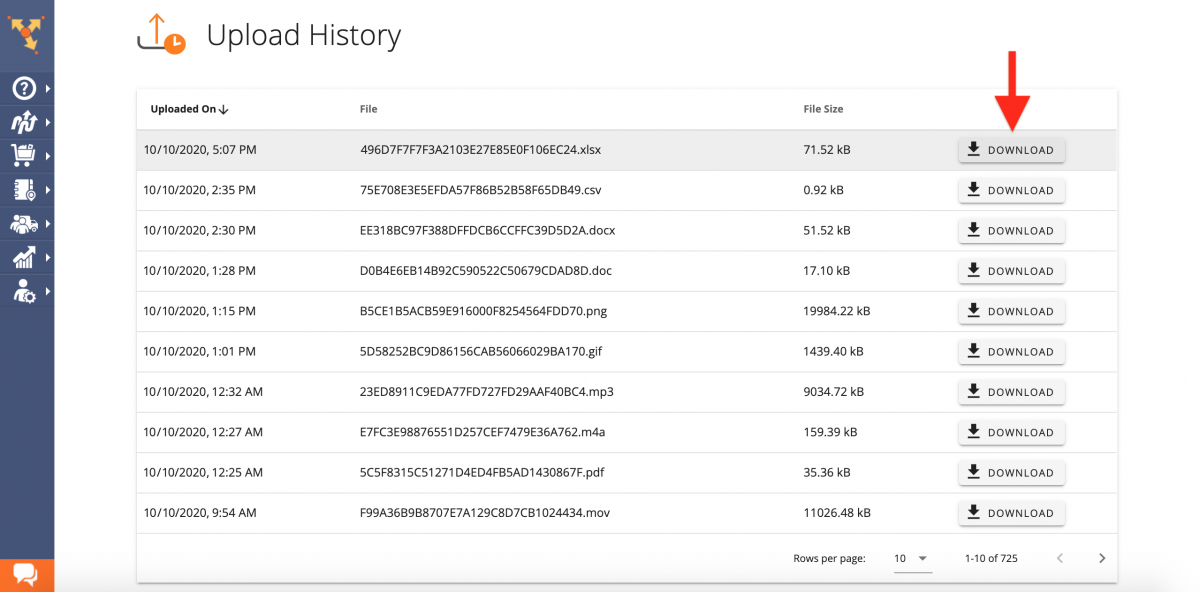 Visit Route4Me's Marketplace to Check out Associated Modules: