Track Users' GPS Location on iOS Route Planner App
Route4Me's iPhone Route Planner enables you to manage your entire mobile workforce on the go and make sure that you always delegate the right tasks to the right people. With the Route4Me iPhone app, you are able to build a well-structured and easily-manageable network of users that can have different roles and responsibilities based on the corresponding account-level permissions (learn more). Moreover, with Route4Me's precise GPS tracking and instant data synchronization, you can effortlessly track the location of your entire team in near real-time.
To track the current location of your team members in near real-time, first, go to "More" from the navigation menu and then select "GPS Tracking" from the list.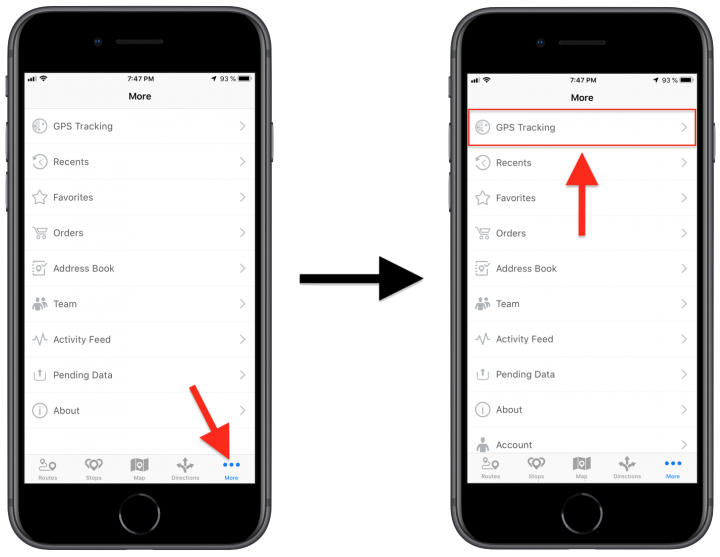 After that, you can use the map to track the location of all users associated with your Route4Me account in near real-time. Each team member is displayed on the map as an icon with the corresponding initials.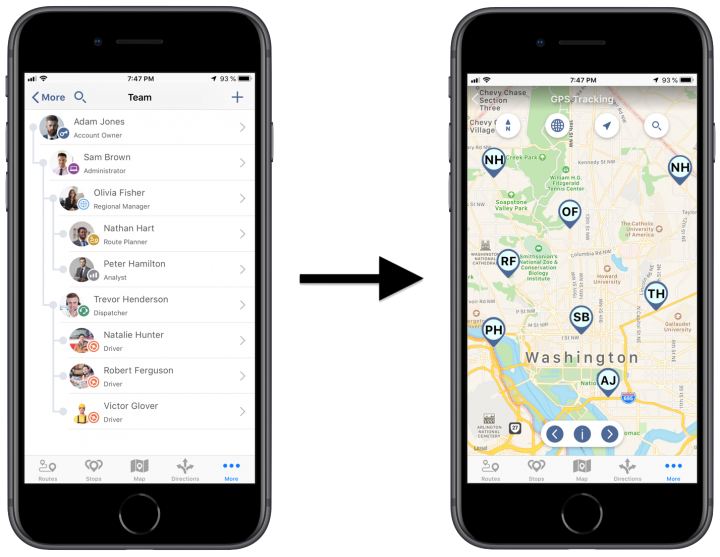 You can tap on any preferred user to open the information window with all available tracking details of this user. In the information window of the selected user, you can view the user's contact details, as well as the "Last Reported Time" when the user's data was synchronized with the servers.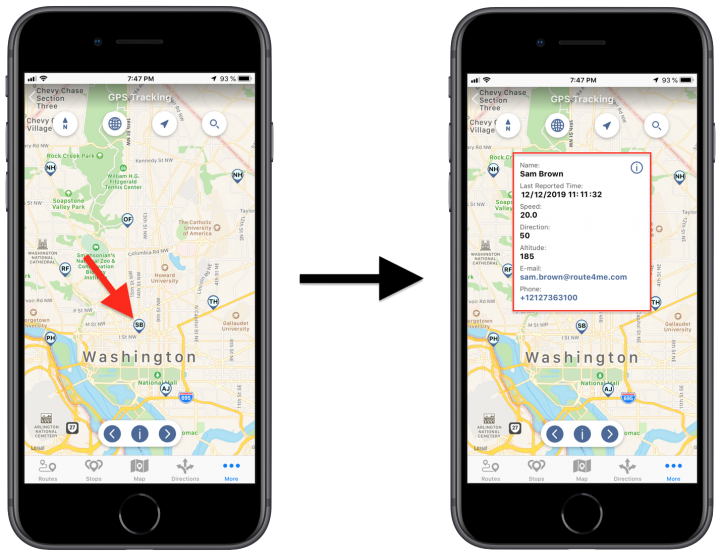 You can also use the search to find a particular user on the map. To do so, on the "GPS Tracking" map, first, tap on the search icon and then input the full or partial name of the user that you want to locate into the corresponding field. After that, select the preferred user from the search results and then this user will be displayed on the map accordingly.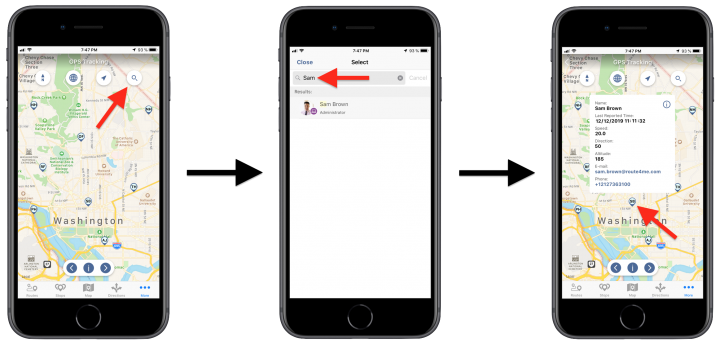 Visit Route4Me's Marketplace to Check out Associated Modules: