Hide Expired Routes Scheduled for Before the Current Date
Route4Me's Advanced Team Management Add-On enables you to build a well-structured and easily-manageable network of users where each member can have a dedicated role with an adjustable set of permissions based on the particular needs of your business or unique business model. Moreover, Route4Me provides near real-time data synchronization across all associated computer and mobile devices so that all actions performed by your team members who are using Route4Me's iOS and Android mobile apps can be instantly synchronized with your Route4Me Web Account or vice versa. With Route4Me, you can also hide all expired routes from your team members' Routes Lists. Thus, once your drivers or field employees complete a particular route and it expires, this route will be automatically hidden from their Routes List. In this way, you will keep your team up-to-date without cluttering their agenda.
To hide all expired routes from the Routes List of a particular team member, first, go to "Users" from the navigation menu to open the list of all users associated with your Route4Me account (learn more).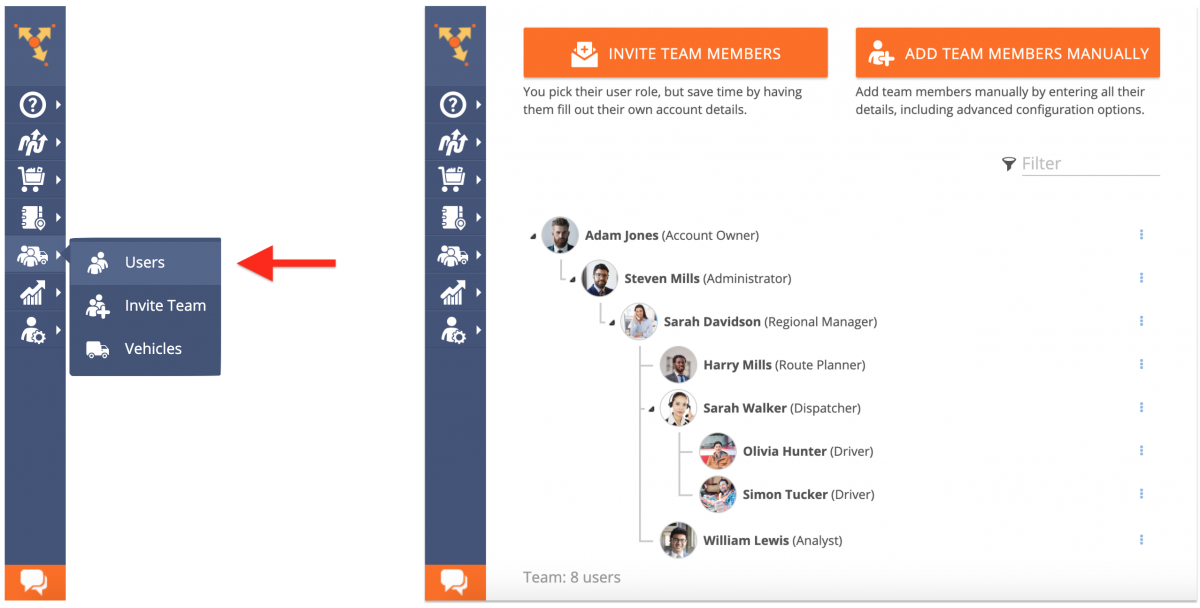 After that, click on the "Edit" button next to the user whose expiring routes you want to hide. To learn more about user editing account-level permissions, visit this page. To learn more about how to view all routes of your sub-users, visit this page.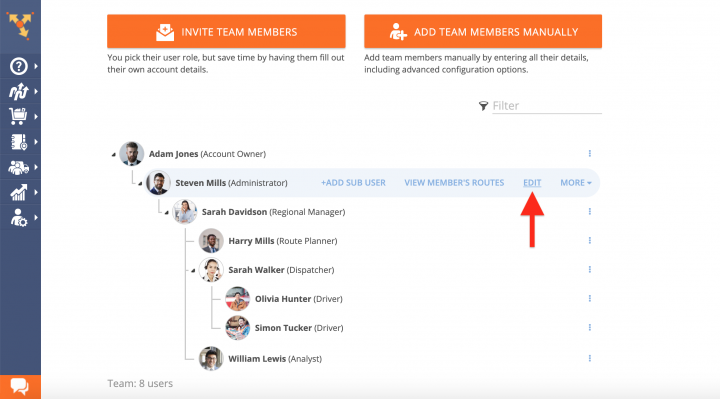 Next, scroll to the "Route Visibility" section and then check the "Hide Routes that Occurred in the Past" box accordingly.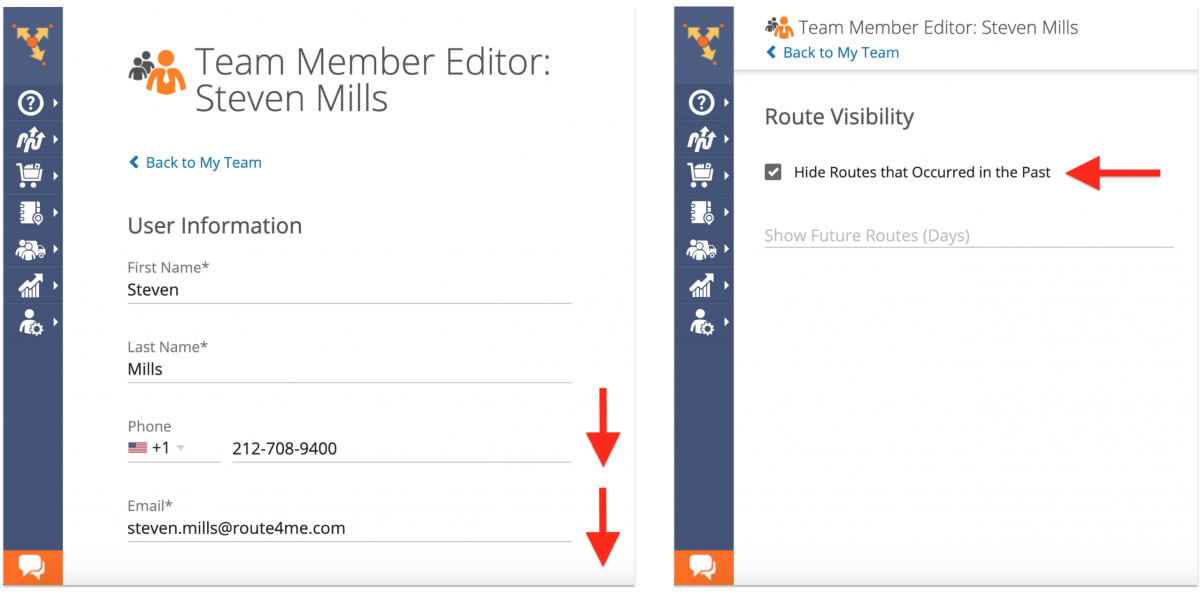 Expired routes are the historical routes that were scheduled for any date before the current date. NOTE: By default, all users can see only those routes that they create or those routes that they are assigned to (except for the Account Owner and Admins with global route visibility).

Once you hide all expired routes from the user's Routes List, this user will be able to view and use only those routes that are scheduled for the current and future dates. To learn more about adjusting your members' future routes visibility, visit this page.

Visit Route4Me's Marketplace to Check out Associated Modules: