Difference Between Users vs Vehicles
Route4Me's route planning and route optimization solutions enable you to create detailed Route4Me user profiles for each of your team members. Additionally, Route4Me gives you the ability to create profiles for your fleet vehicles as well. Thus, Route4Me offers you all the necessary team management and fleet management tools for winning the last mile.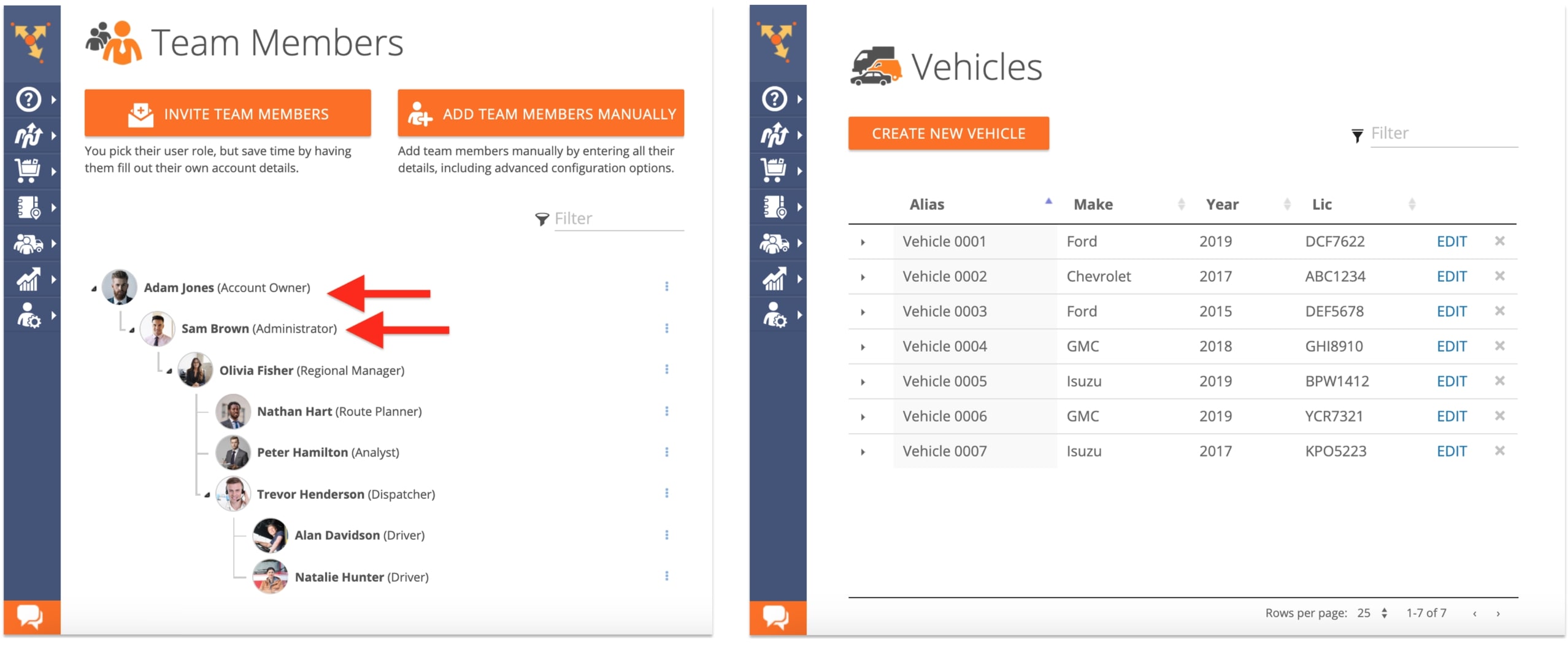 Route4Me User Profiles & Team Management Tools
Route4Me's team management solutions enable you to create a detailed user hierarchy with different user types. Specifically, you can create user profiles for user types such as Account Owner, Administrator, Regional Manager, Route Planner, Dispatcher, Analyst, and Driver.
Moreover, each user type has a set of pre-defined account-level permissions. And you can either stick to the default permissions or set up your own by adjusting the company visibility settings.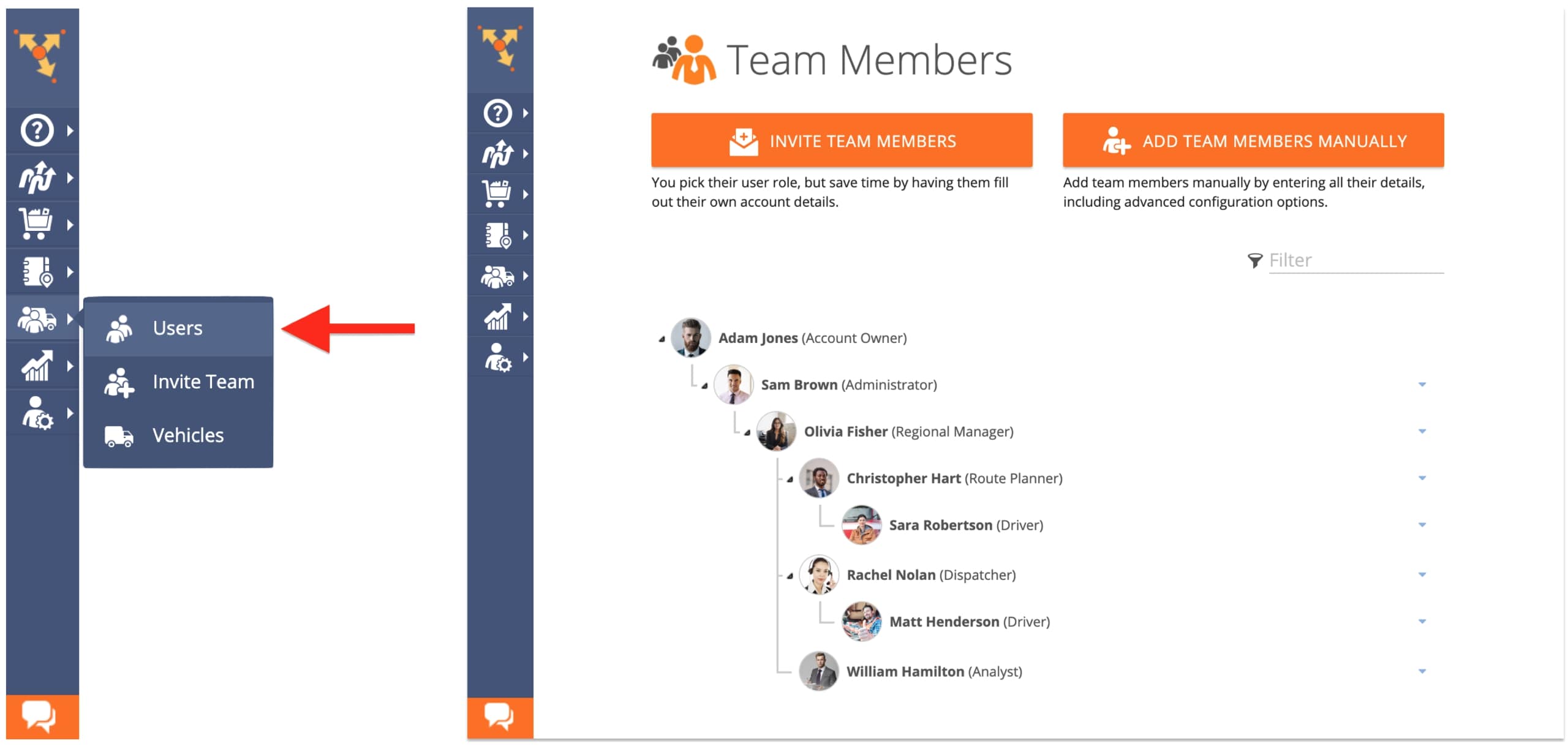 Furthermore, you can invite team members with pre-assigned user types to join Route4Me. Alternatively, you can also import team members in bulk using a CSV file. Plus, Route4Me gives you the ability to add as many details as needed to your user profiles. For example, you can add information such as:
Date of birth
Hourly rate
Driving rate per hour and/or per mile
Idling rate per hour
And more!
Once you've added all of your team members to Route4Me's route planning software, you can start assigning tasks to each user. For instance, you can assign driver users to planned routes, track route progress in near real-time, enable a live chat with your drivers, and a lot more.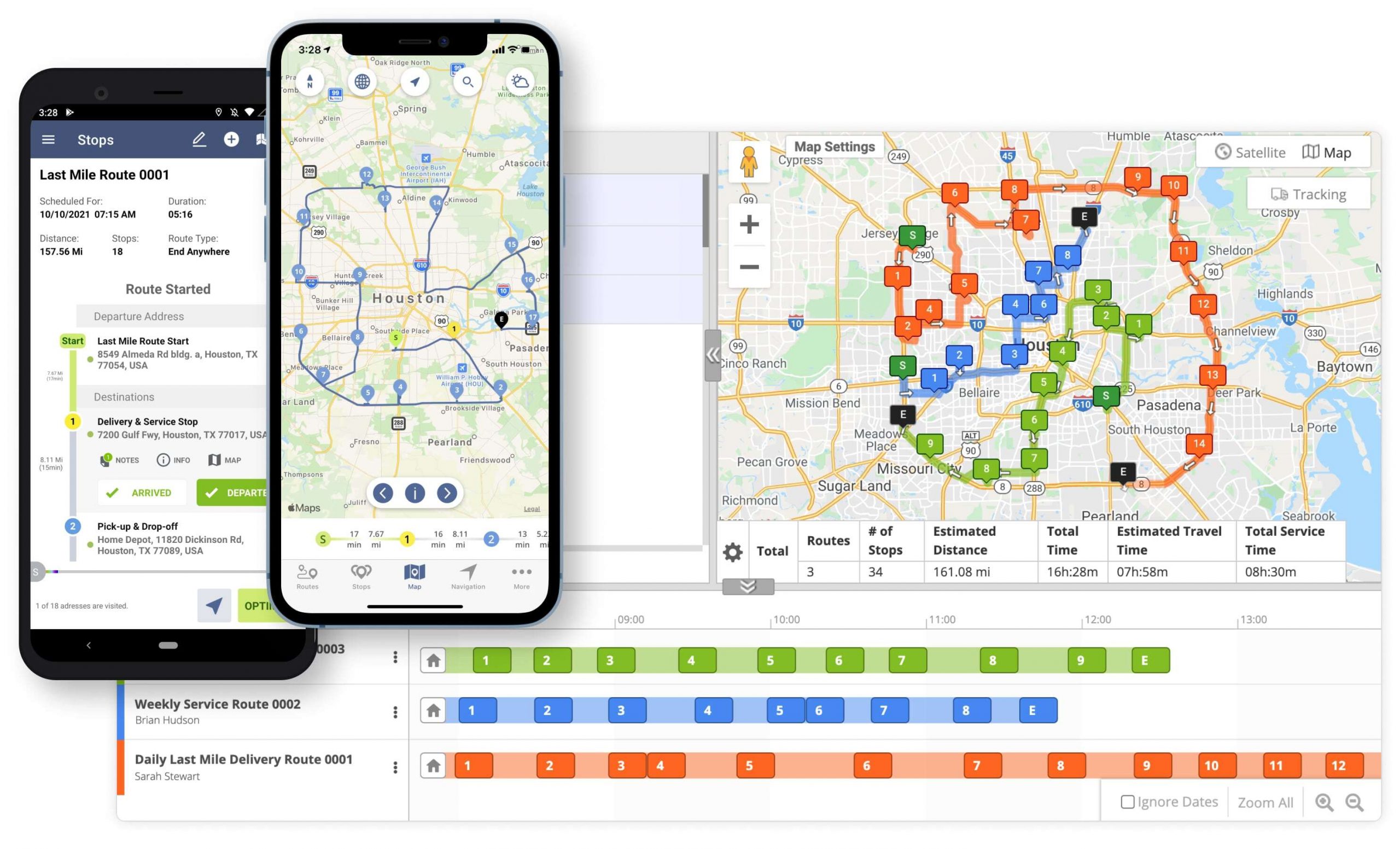 When used concomitantly, Route4Me's Web-Based Route Optimization Platform and the Android Route Planner and iOS Route Planner apps are ALWAYS in sync. Namely, Route4Me's solutions are instantly and constantly synchronizing data across all the devices associated with your Route4Me account.
Route4Me Vehicle Profiles & Fleet Management Tools
In addition to user profiles, Route4Me gives you the ability to use multiple fleet management tools. For instance, Route4Me enables you to ]create profiles for multiple types of vehicles, including heavy duty (double trailers, semitrailers, etc.), light duty, and medium duty trucks. Besides the default types, you can also create custom vehicle categories.
Furthermore, to each created vehicle you can add details, such as:
License plate number and alias
Make, model, model year, and year purchased
Fuel type and fuel consumption
And more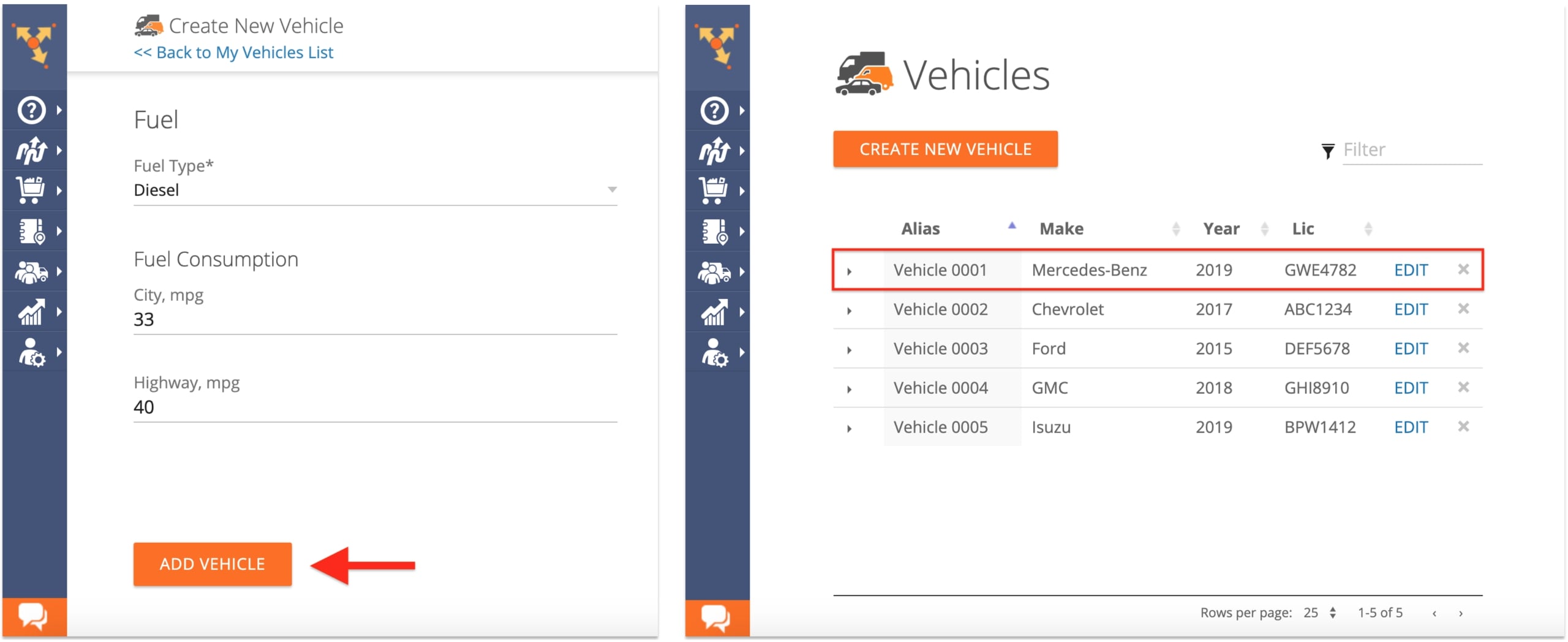 Along with adding vehicles one by one, Route4Me enables you to import vehicle profiles in bulk from any telematics solution. And as soon as you added your fleet to Route4Me, you can customize the fleet's visibility for each of your team members. For example, you have the ability to enable certain users to view and edit vehicles, only view vehicles without editing, etc.
Learn more about Route4Me's telematics integrations.
Once your vehicle profiles are created, you can assign vehicles to routes, track vehicles on routes (through telematics devices), monitor fuel costs and consumption, and much more!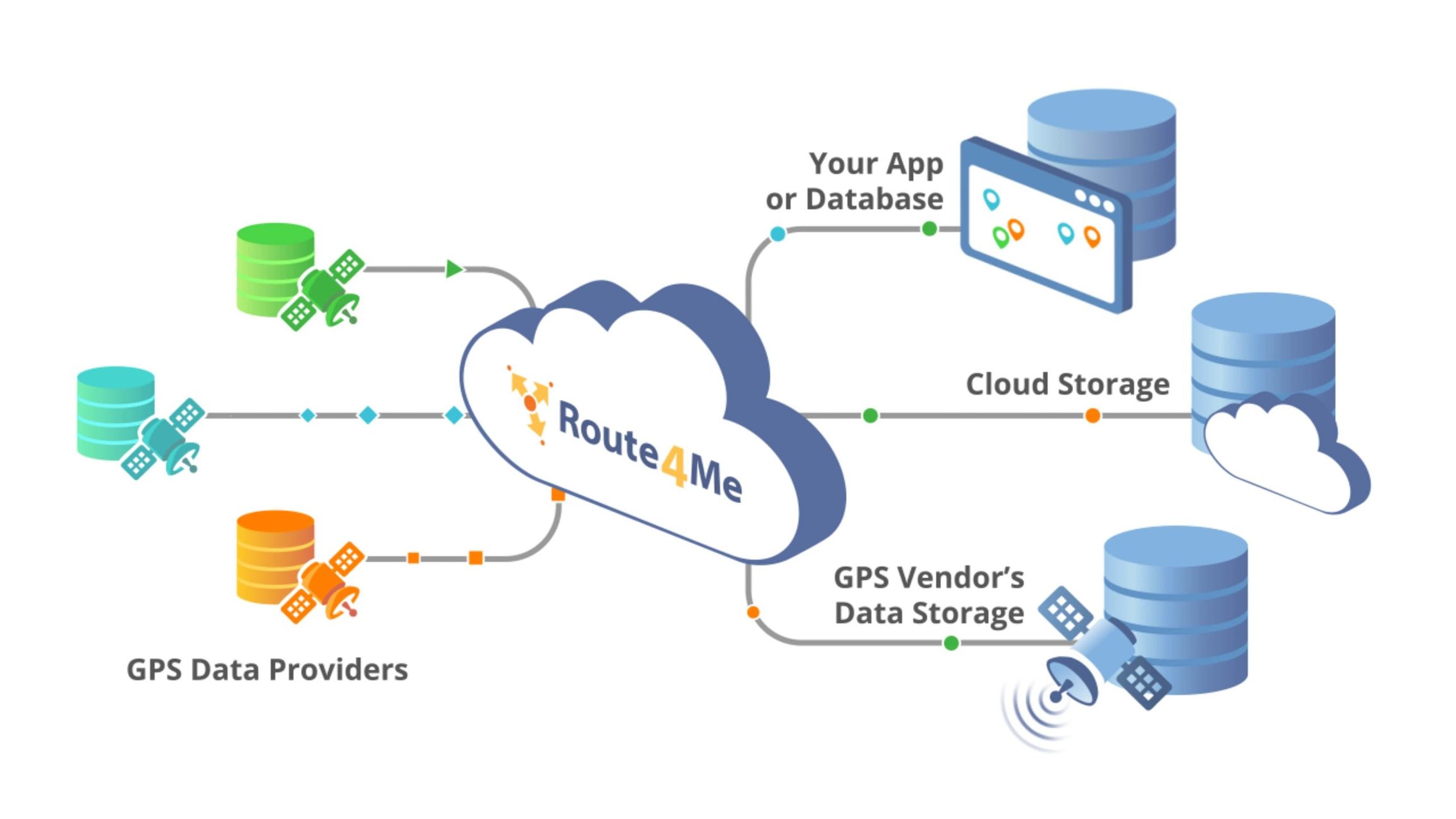 The Difference Between Route4Me User and Vehicle Profiles
To sum up, user and vehicle profiles are two completely different features. Moreover, both team management and fleet management tools help you have more control over your route dispatch processes. For more flexibility, you can assign multiple vehicles with different parameters to your routes. Simultaneously, you can also dispatch routes to multiple drivers with different skills.
If you liked this request for proposal (RFP) post about the Route4Me user and vehicle profiles, check out more Q&As!