View Your Planned Routes on a Map – iOS Route Planner
With Route4Me Route Planner for iPhone, you can easily view your routes on the map. To do so, first, open the route that you want to view on the map by going to "Routes" from the navigation menu at the bottom of the screen.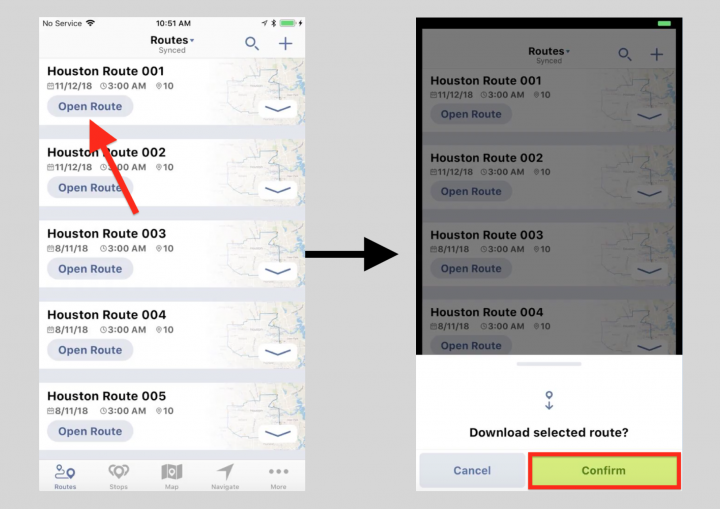 To open the route on the map, on the "Stops" screen, tap on the map next to the route's name or on the map icon at the bottom of the screen.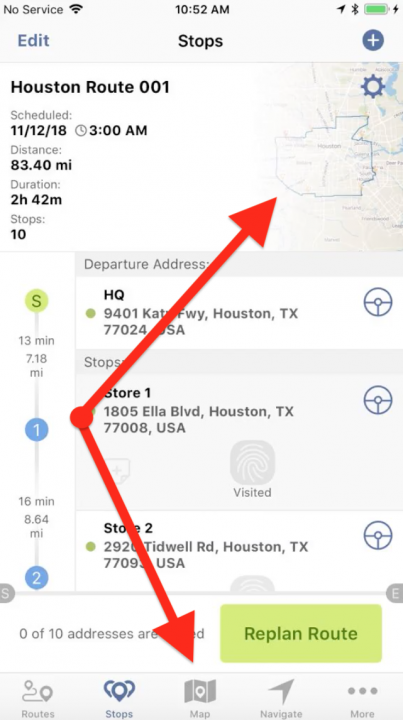 Use arrows to navigate through the route's stops. You can learn more about opening and viewing your stops on an iPhone here.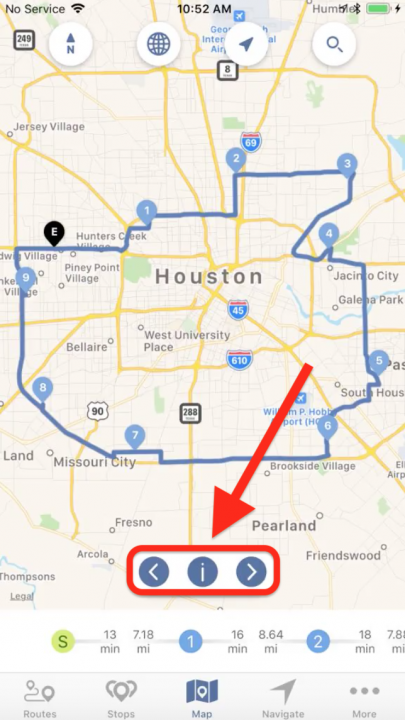 To adjust the map type, tap on the globe icon at the top of the screen and select the preferred map type when prompted.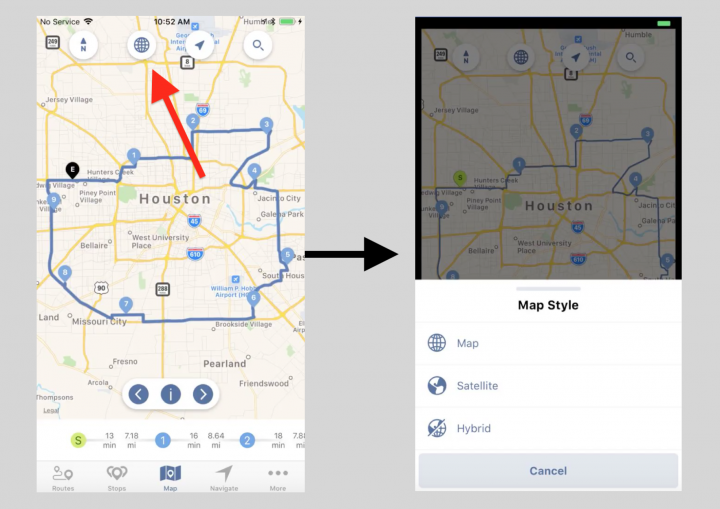 – Map: Displays the default road map view;

– Satellite: Displays Google Earth satellite images;

– Hybrid: Displays the mixture of Map and Satellite views.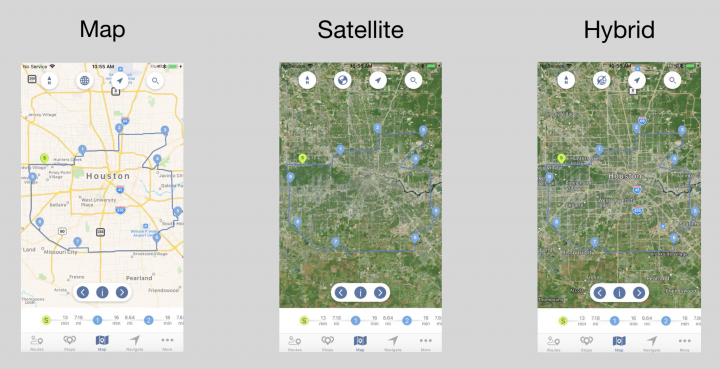 Visit Route4Me's Marketplace to Check out Associated Modules: