Open Routes on Map – iPhone Route Planner App
With the Route4Me Route Planner App for iPhone, you can easily plan the most cost-efficient and time-effective multi stop routes with minimal effort. The Route4Me Route Planner App for iPhone will help you automate your route planning processes, enabling you to save time and make more money. Plus, when using a route planner app to optimize and schedule routes, you will be able to minimize windshield time, deliver more packages in less time, utilize your fleet vehicles better, reduce the need for overtime, and gain full visibility into your logistics processes and last mile operations. Moreover, the Route4Me iPhone Route Planner enables you to access, manage, and map all the multi stop routes that have been planned on any device associated with your Route4Me account.
To view your optimized routes on the map when using the Route4Me Route Planner App for iPhone, first, open the route that you want to view on the map by going to Routes from the navigation menu at the bottom of the screen.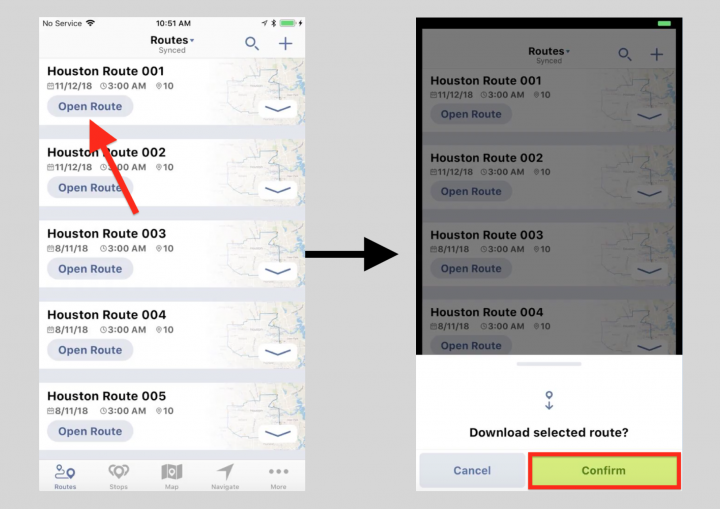 To open the optimized multi stop route on the map, on the Stops screen, tap on the map next to the name of the route or on the map icon at the bottom of the screen.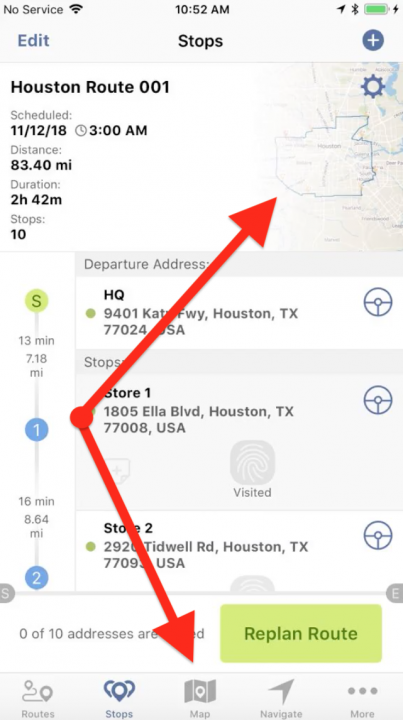 Use the arrows placed at the bottom of the map to navigate through the stops of the planned route. When using the iPhone route planner, you can also edit, delete, and add stops to a route as per your preference.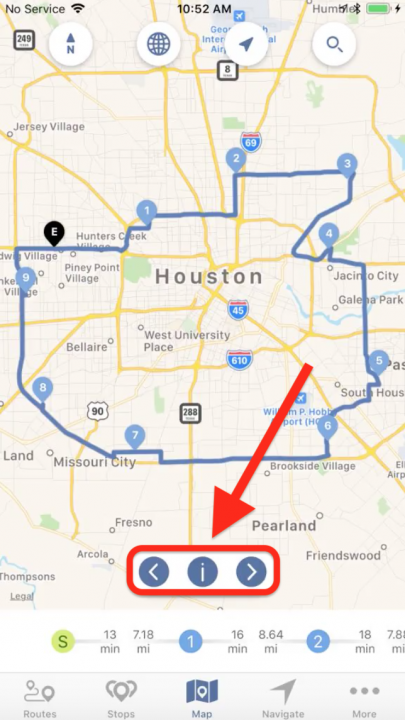 To adjust the map type while viewing an optimized route, tap on the globe icon at the top of the screen and select the preferred map type from the Map Style menu when prompted.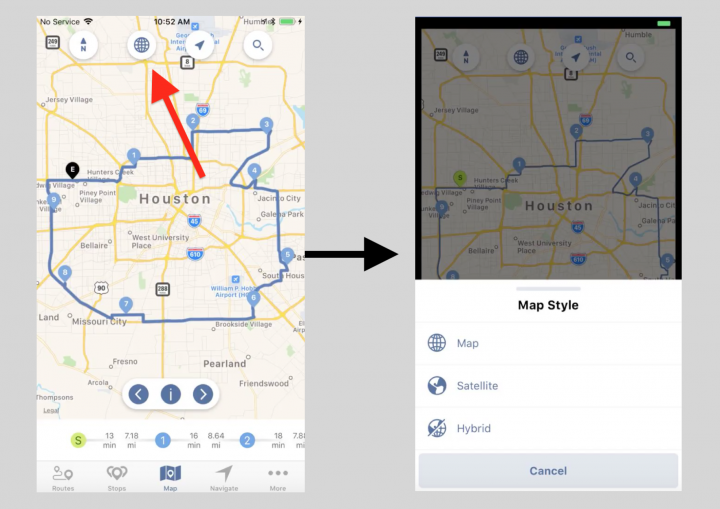 The Map Map Style: Displays the default road map view;

The Satellite Map Style: Displays Google Earth satellite images;

The Hybrid Map Style: Displays a mixture of the Map and Satellite views.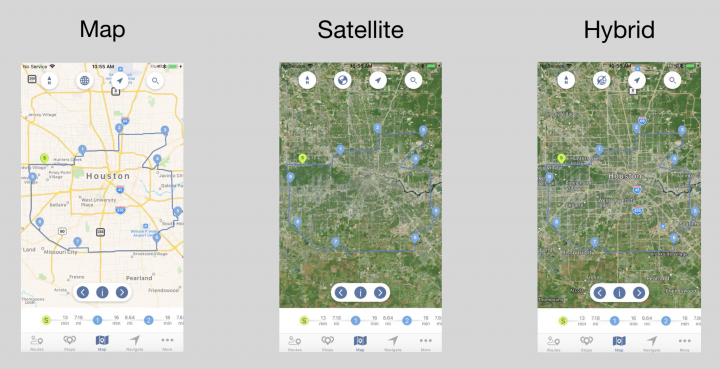 Visit Route4Me's Marketplace to Check out Associated Modules: