Use the Stops Search in Opened Routes – iOS Route Planner
Route4Me's iPhone Route Planner app is designed for making your routing operations as fast and flexible as possible, focusing on the efficiency of your transactions. Whenever your drivers are out in the field or dispatchers are back at the office, both often have to work with large routes that contain dozens or hundreds of stops. Using the stops search enables you and your team to search addresses inside your optimized routes so you can save a significant amount of time by eliminating the need to manually scroll and look for particular stops on large routes.
To use the stops search in a particular route, first, go to Routes from the navigation menu at the bottom of the screen. Next, open the route that contains the stops that you want to search for.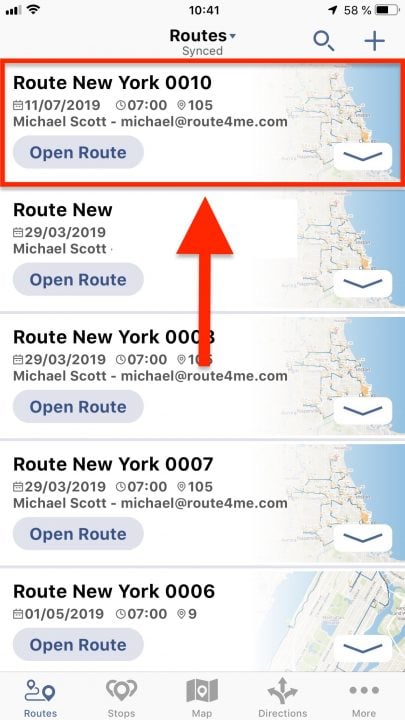 The stops search is particularly useful when working with routes that contain a large number of stops. In the Stops section of the opened route, you can check how many stops the corresponding route contains.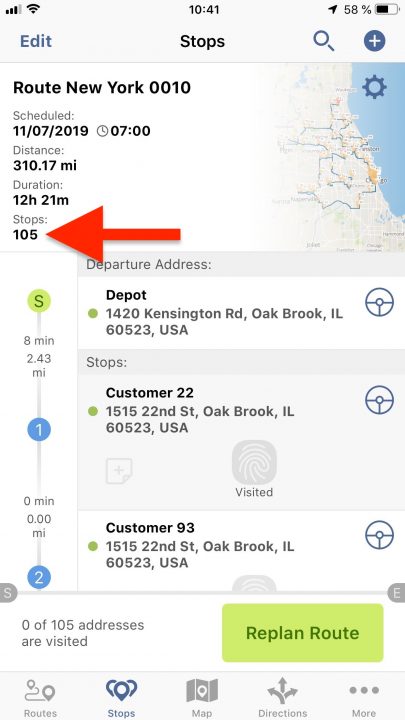 To use the stops search, tap on the magnifying glass icon in the top right corner of the Stops screen.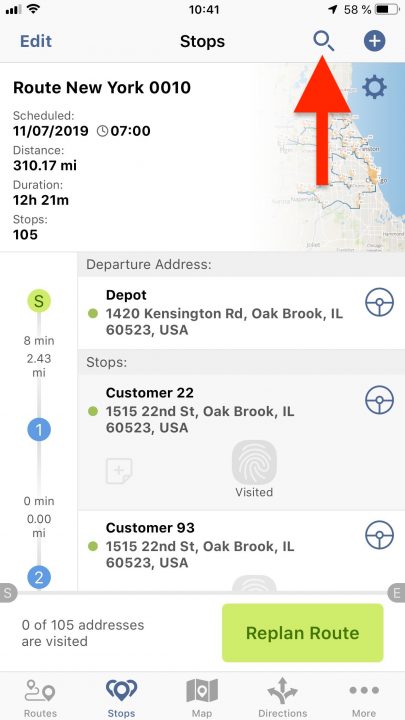 Next, input the information by which you want to search for stops into the corresponding field.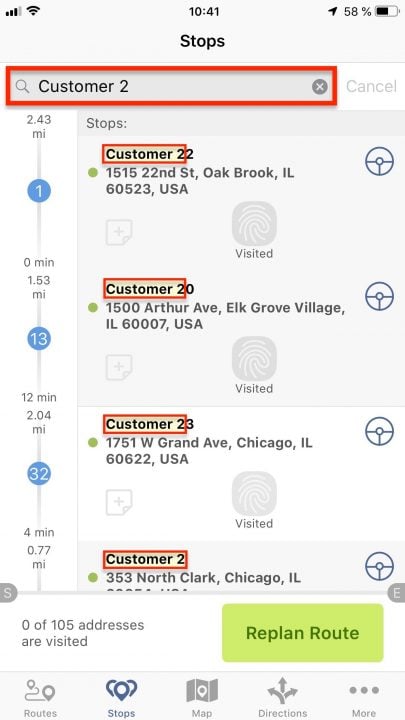 For more convenience and flexibility, Route4Me's iOS Route Planner app enables you to search addresses by multiple criteria. You can search for stops by Alias, Address, associated Order No, Invoice No, Reference No, First Name and Last Name of the associated contacts, as well as contacts' Phone, E-mail, Customer Po, and Group values. You can also search for stops by Custom Data, as well as the text contained in the Notes that are attached to the corresponding stops.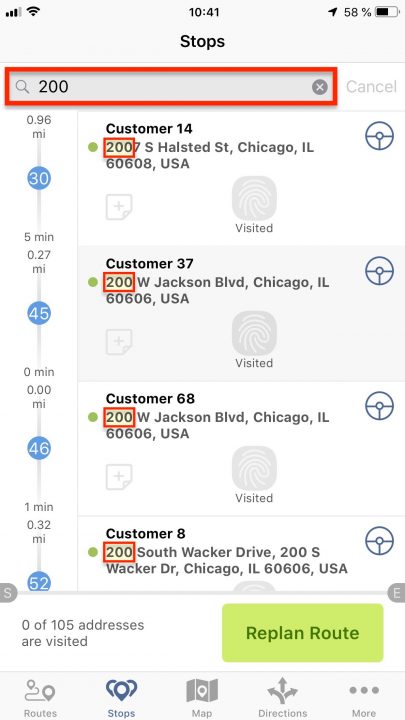 Once you found the stop(s) that you were searching for, you can navigate, manage, and modify them respectively.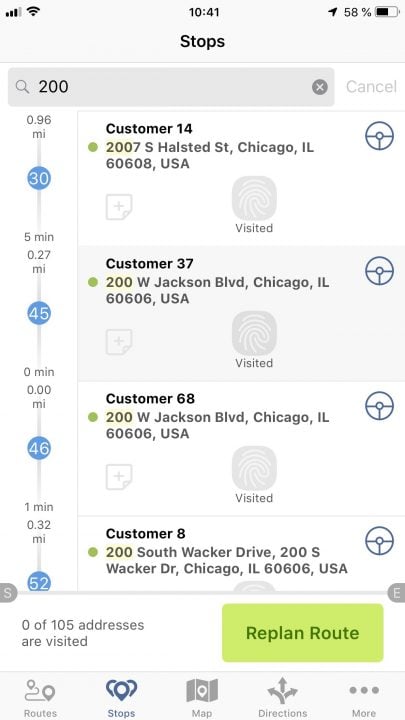 Visit Route4Me's Marketplace to Check out Associated Modules: