Snow Plow Route Optimization: Map Snow Removal Routes
Snow plow route optimization is vital for snow and ice removal businesses and snow clearing services providers that aim to:
Make more money and cut fuel costs
Keep drivers safe and reduce driving time
Service more customers in less time and with fewer snow removal vehicles
Monitor any snow removal operation in near real-time
To accomplish all of the above, you'll only need one thing: a capable routing software that can accommodate your snow removal and snow plowing business needs.
Table of Contents
Why You Need Snow Plow Route Optimization
Planning routes for snow clearing can be tricky without snow plow route optimization software. There's a lot of room for error when manually routing salt gritters, snow blowers, snowplows, de-icers, snow groomers, snow melters, and other snow and ice removal vehicles.
In order for you to plan an efficient plow route, you'll have to take into account way too many variables, including workforce availability, the type of vehicle you're planning routes for, real-time traffic, even workload distribution, and a lot more. And planning a route with so many things to consider would take forever – and would only result in wasted time and money.
By contrast, you could have optimized snow removal routes in seconds if using a snow removal tracking app, snow removal route planner, or snow removal software.
Not only will a snow removal tracking app will help you reduce route planning efforts to a minimum, but it will also help you achieve significant operational efficiencies.

Benefits of Snow Plow Route Optimization
When using snow plow tracking software and switching from pen and paper routes to automatically-generated optimized routes, your entire team will be more productive. On top of that, there are tons and tons of benefits you will start noticing from day 1 of using a snow plow route optimization solution. For example, you and your drivers will:
Get more done with fewer winter service vehicles
Minimize the need for overtime
Reduce fleet maintenance and fuel costs
Make the most of your drivers' workdays
Improve productivity and fleet efficiency
Customize your routes as per your unique business requirements
Reduce route planning time to minutes
Streamline communication and collaboration
And more!
How to Plan Routes With Snow Plow Route Optimization Software
Route4Me route optimization software can help you plan the most efficient routes in terms of fuel costs, time, and distance. Here's how you can use Route4Me's snow plow route optimization features in 6 steps:
1. Add Winter Service Vehicles to Snow Plow Route Optimization Software
As you probably have different types of vehicles in your snow removal fleet, it's imperative to create detailed profiles for each of them. With Route4Me, you can either add each winter service vehicle one by one or import all vehicles in bulk from your telematics solution. Having a thorough profile for each of your fleet vehicles will help you stay compliant with traffic regulations for commercial motor vehicles, easily schedule service appointments, and monitor fuel consumption. Plus, you'll be able to always pair the right vehicle with the right route.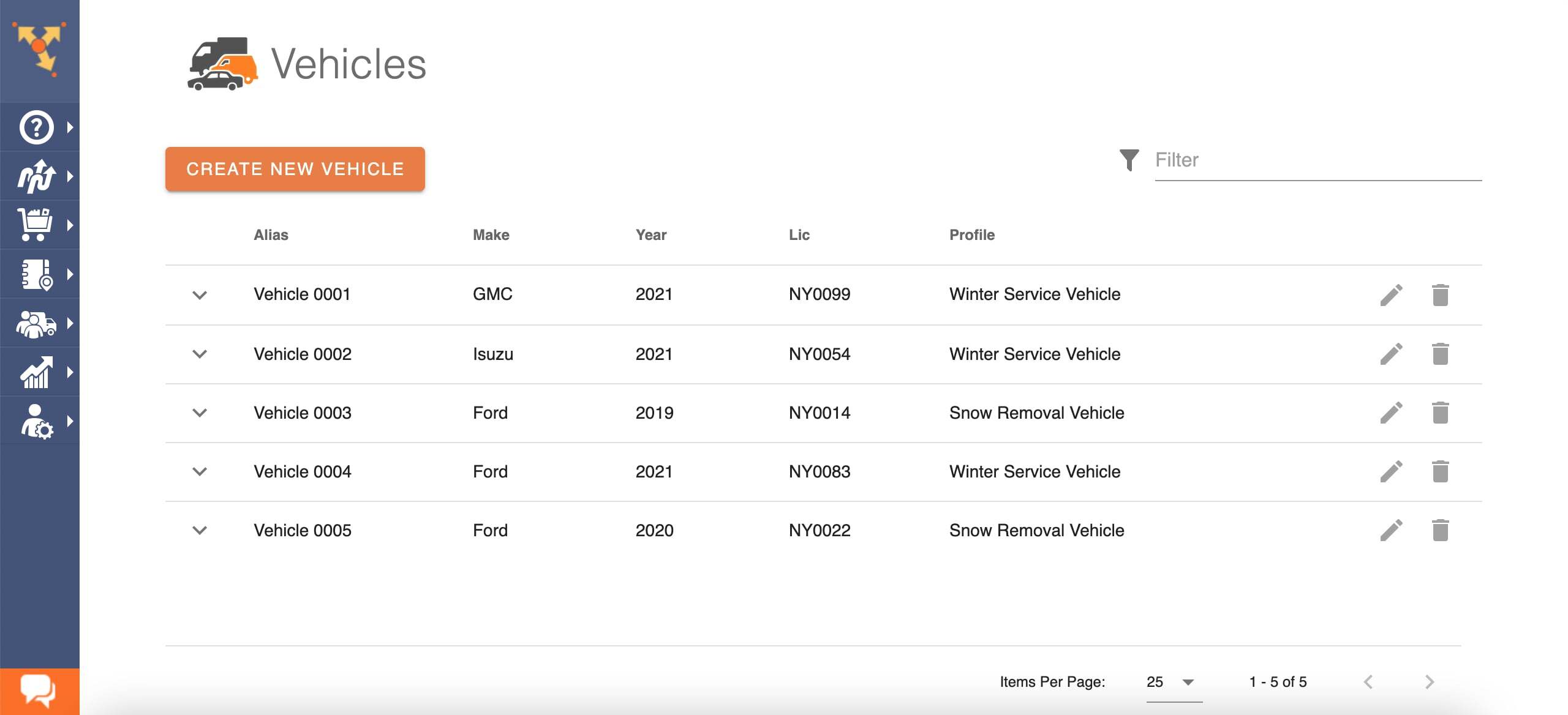 2. Create Detailed Profiles for Drivers
Next, create profiles for your drivers as well. Route4Me allows you to create complex organizational structures with defined roles and responsibilities. You can add drivers, dispatchers, managers, and pretty much every member of your team.
Moreover, with Route4Me, you can also keep a detailed record of your drivers' skills, such as driver's license types, experience, and more. This allows you to automatically assign routes that require certain skills to the right drivers.
3. Draw Geographical Perimeters or Areas on the Map
Now that you have everyone on board, you should start defining your route in terms of geographical perimeters. Route4Me allows you to draw areas straight on the map and route certain road types within that area. After drawing an area on the map, Route4Me will plan a route with all the roads that you can drive on within the selected perimeter while factoring in road types, speed limits, travel modes, etc. With this feature, you can route entire neighborhoods at once, accounting for particular street networks.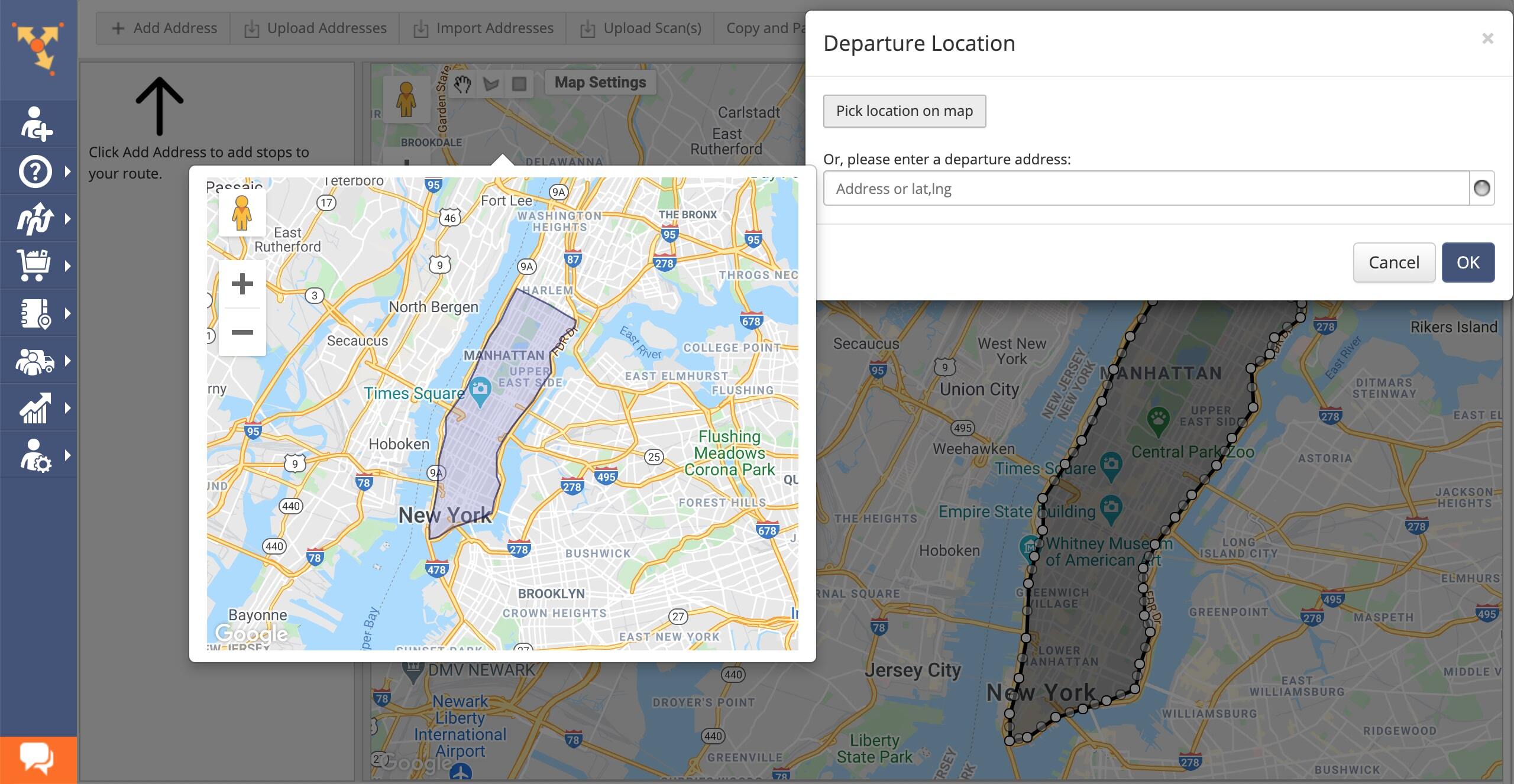 4. Import Specific Addresses
Alternatively, if you have customers who request snow removal at certain locations and establishments, you can also import addresses and use them in your routes with ease. With Route4Me, you can import customer addresses from any customer data management system – be it CRM software, spreadsheets, Dropbox or Box.net, Xero, Google Drive, cloud storage, copy-paste, and many other similar solutions and data import methods.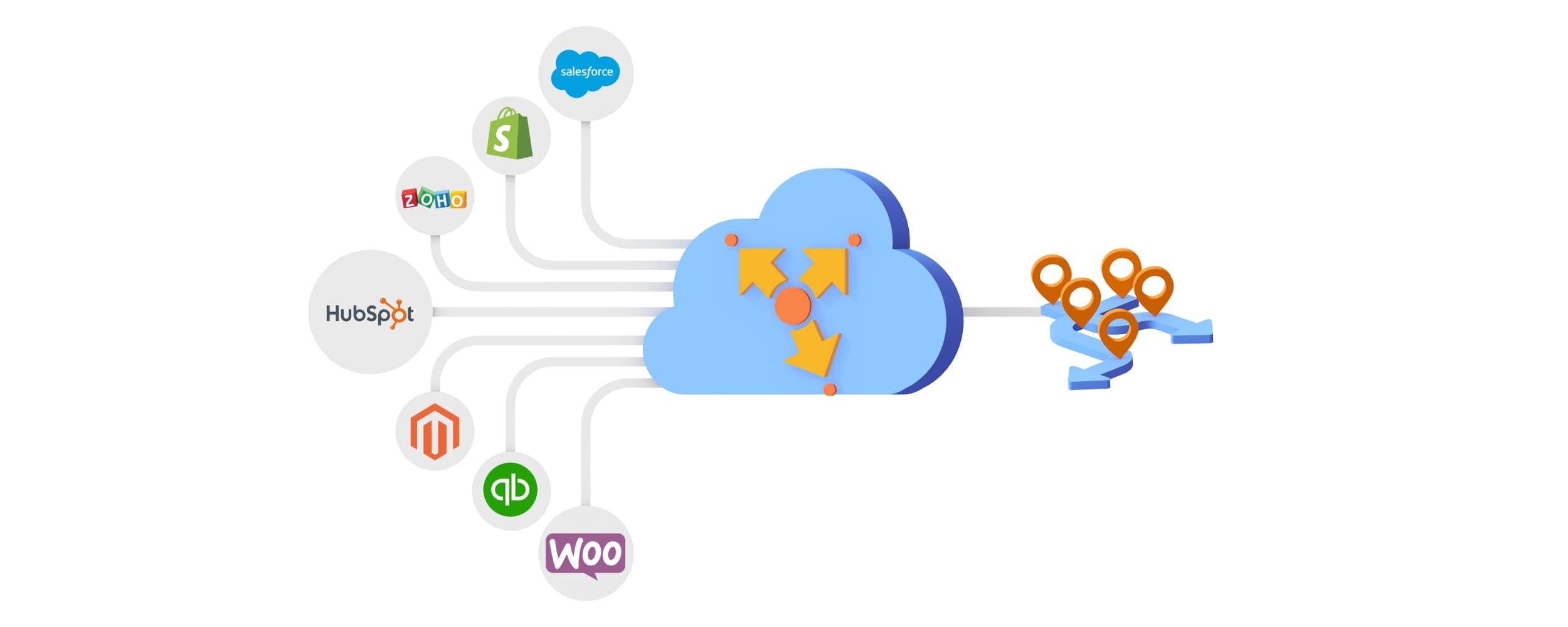 5. Plan Routes for Specific Winter Service Vehicles from Your Fleet
As soon as you've selected the areas and addresses that need snow removal, you can go on and select the optimization type. Route4Me enables you to plan routes for a single driver or multiple drivers. The latter optimization type will split all the addresses and streets in the selected neighborhoods into optimally-sized routes for each of your drivers.
Furthermore, you can tailor your routes as per various types of restrictions based on vehicle profile parameters.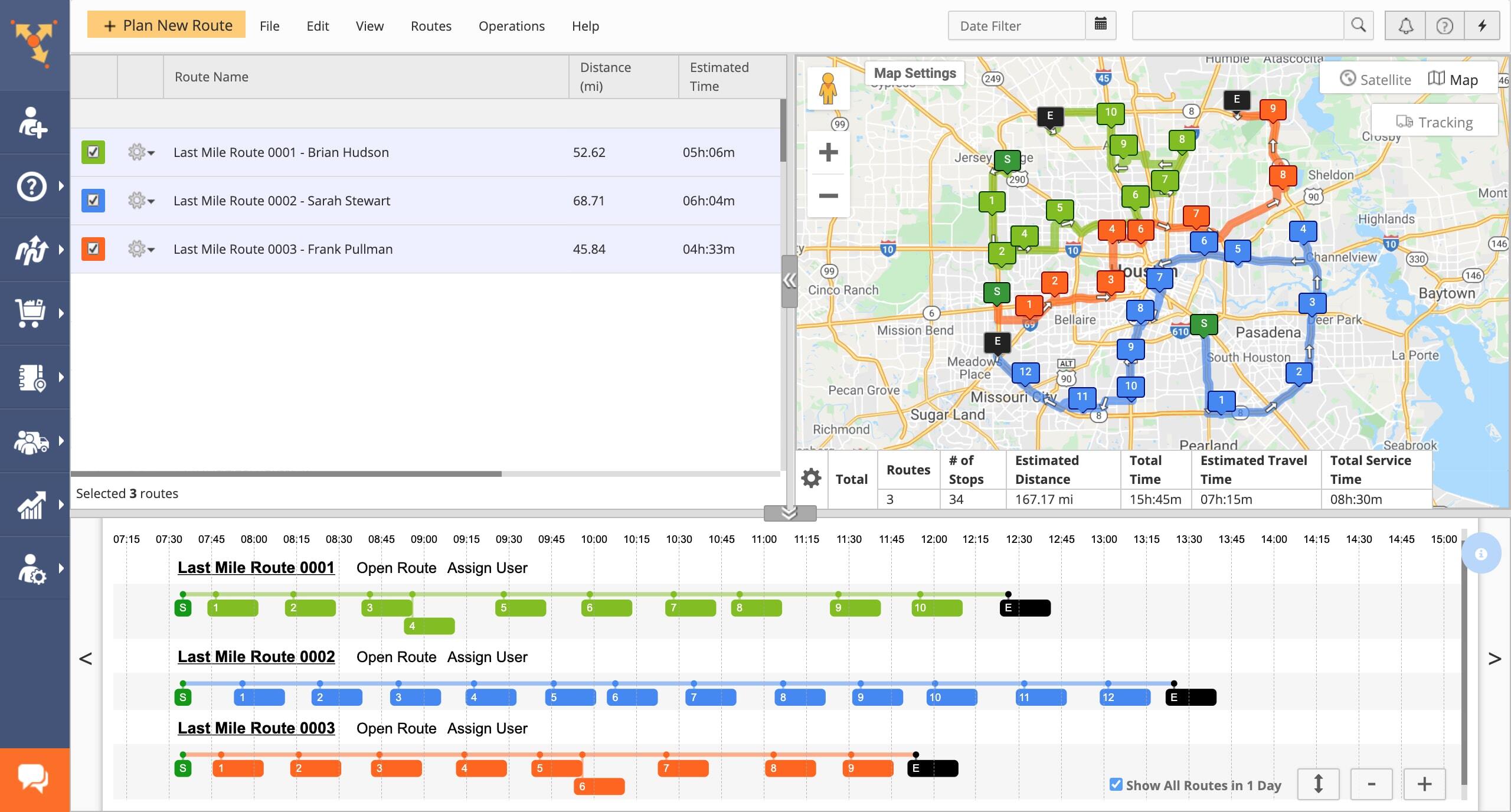 6. Dispatch Routes to Drivers' Snow Plow Route Optimization Mobile Apps
As you've planned and optimized your plow routes, you can send the optimized routes straight to your drivers' mobile phones. With the help of the Route4Me iOS and Android route planner apps, you can easily dispatch routes with a press of a button. Then, the dispatched routes will become available on your drivers' route planner apps almost instantly.
After receiving the routes, drivers can start navigating using the built-in voice-guided navigation that accounts for live traffic.
Moreover, if any change needs to be made to an ongoing route, you can make the necessary edits to the respective route, and the changes will be automatically synced with your drivers' apps.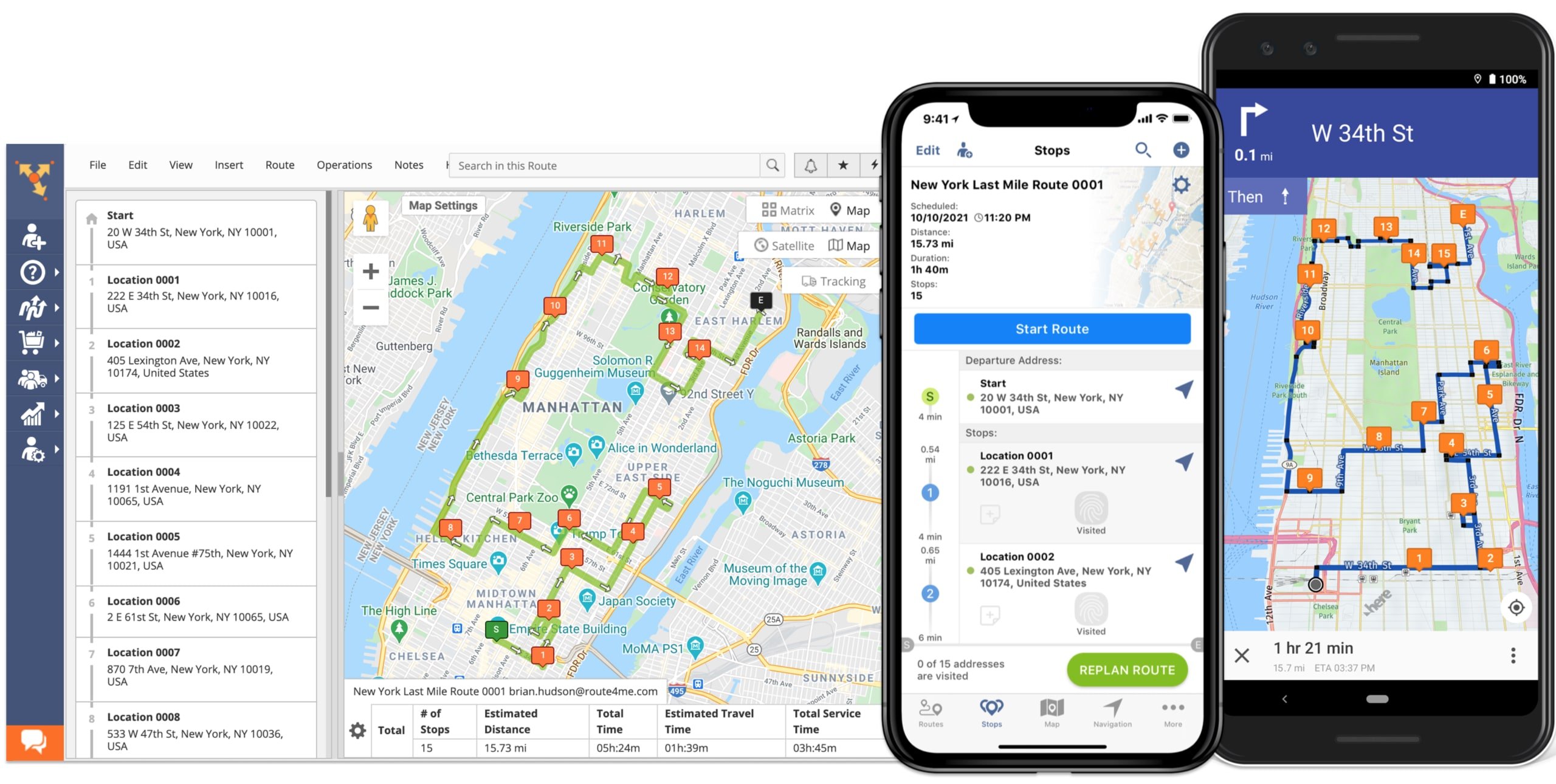 7. Track Drivers on the Map in Real-Time
When it comes to extreme weather, near real-time visibility into under-way winter maintenance processes is vital. That's why live driver tracking is a must when your drivers are working during unfavorable weather conditions. For example, when keeping a close eye on both the local weather reports and your in-progress snow clearing operations, you can notify the drivers whenever the weather is about to get worse. You can then search the map for the closest gas station or parking facility for them to take shelter until the danger passes. This way, you will keep your drivers safe.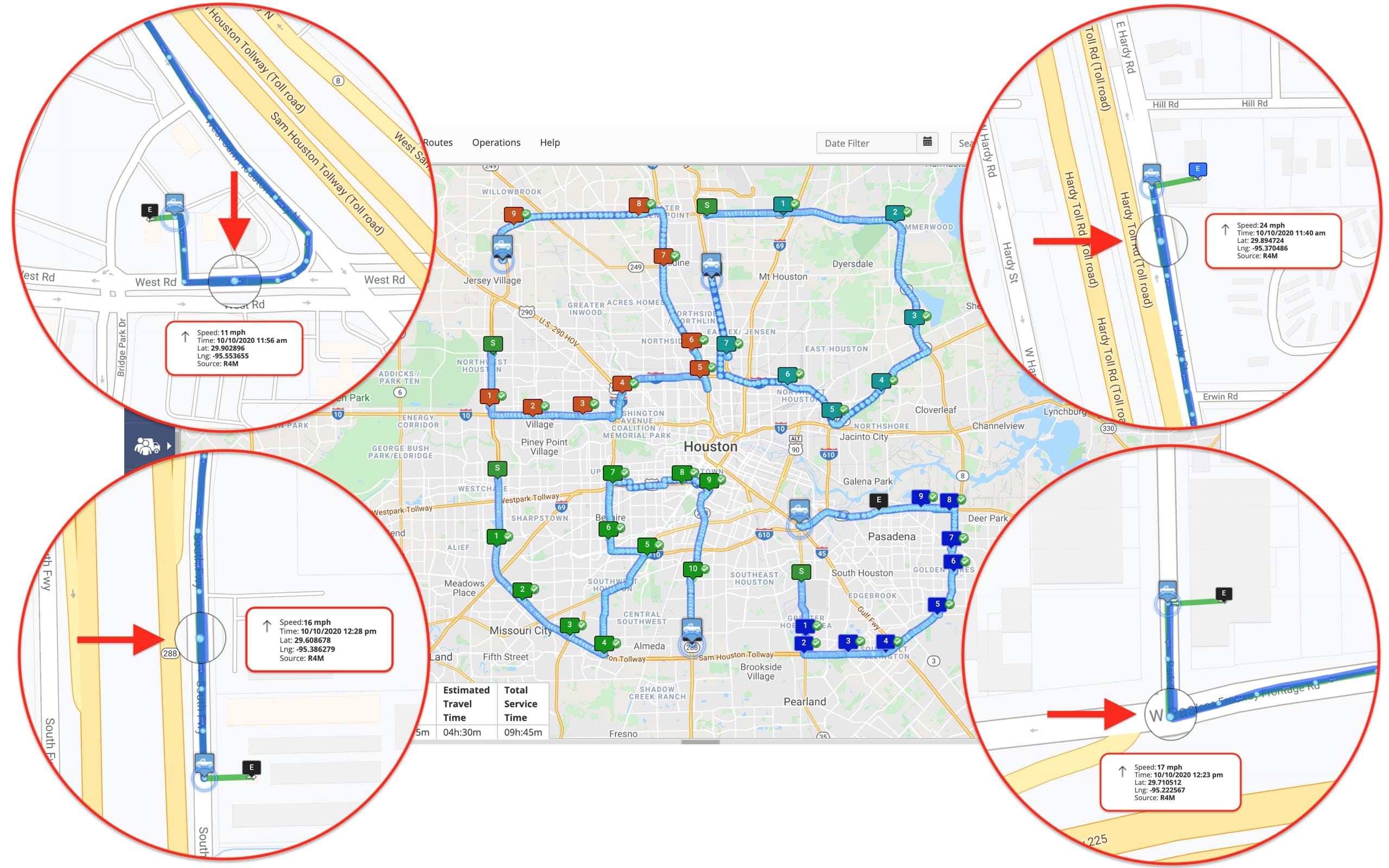 Visit Route4Me's Marketplace to Check out Associated Modules: