In-App Tutorials – iPhone Route Planner App
Route4Me Route Planner for iPhone is aimed at giving you maximum mobility to plan and optimize complex routes on the go. The Route Planner provides comprehensive in-app tutorials for guiding you through the main features of the app. When opening the application for the first time, in-app tutorials are automatically switched on for your convenience.
Tutorials are comprised of the three main elements:
The highlighted area with comprehensive instructions for using a particular feature;
"Next" button for moving to the next instruction of the tutorial;
"Close Tutorial" button for finishing the tutorial.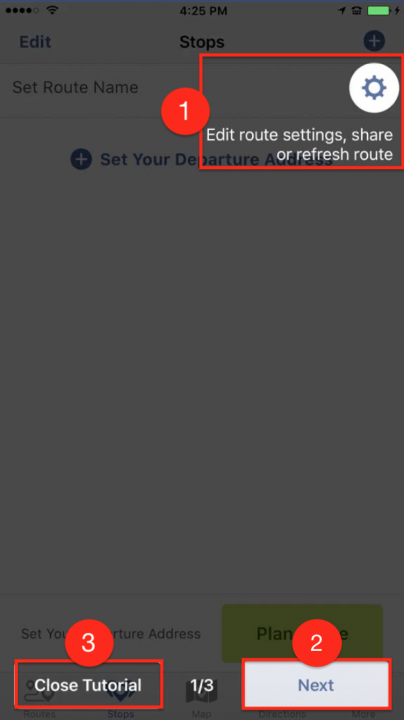 Once a particular tutorial is closed, it does not open upon further accessing of the corresponding feature or launching of the app. To enable in-app tutorials for your iPhone's Route4Me Route Planner, first, go to "More" from the navigation menu at the bottom of the screen and then select "About."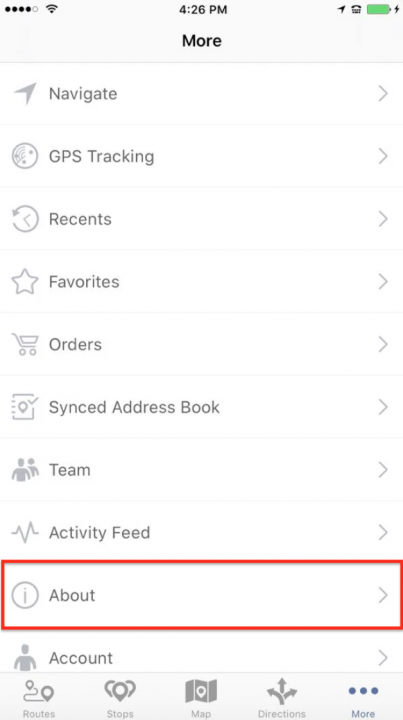 On the "About" screen, select"Tutorial."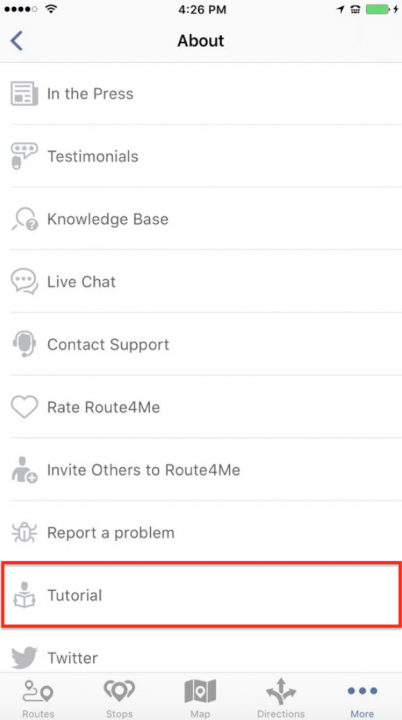 Once enabled, the tutorials are launched automatically upon accessing particular features of the app.