iOS Night Mode – Using the Dark Mode on Route4Me's iPhone Route Planner for Driver Safety and Fatigue Reduction
Route4Me's iPhone Route Planner is designed to make your routing operations and transactions as fast and flexible as possible, allowing you to effortlessly plan, optimize, and navigate routes of any complexity on the go. In addition to that, Route4Me's iPhone app also focuses on driver safety, providing such features as the right/left-hand mode, integration with third-party voice-guided navigation apps (Apple Maps, Google Maps, HERE WeGo, Waze, CoPilot, etc.), night mode, and more. Depending on the particular needs of your business or unique business model, you and your team members may need to travel at night or in the evening. According to the National Safety Council, fatal car collisions are three times (300%) more likely to happen at night. Driving at night and using a mobile device can be especially dangerous, as the brightness of a smartphone or tablet screen can distract you from the road, cause eyesight fatigue, or even temporary distortion of vision. Route4Me's night mode/dark mode feature optimizes all screens of the app for the dark time of the day, allowing you to improve productivity without sacrificing safety.
To open the color mode settings on Route4Me's iPhone Route Planner, first, go to "More" from the navigation menu at the bottom of the screen and then go to "Settings."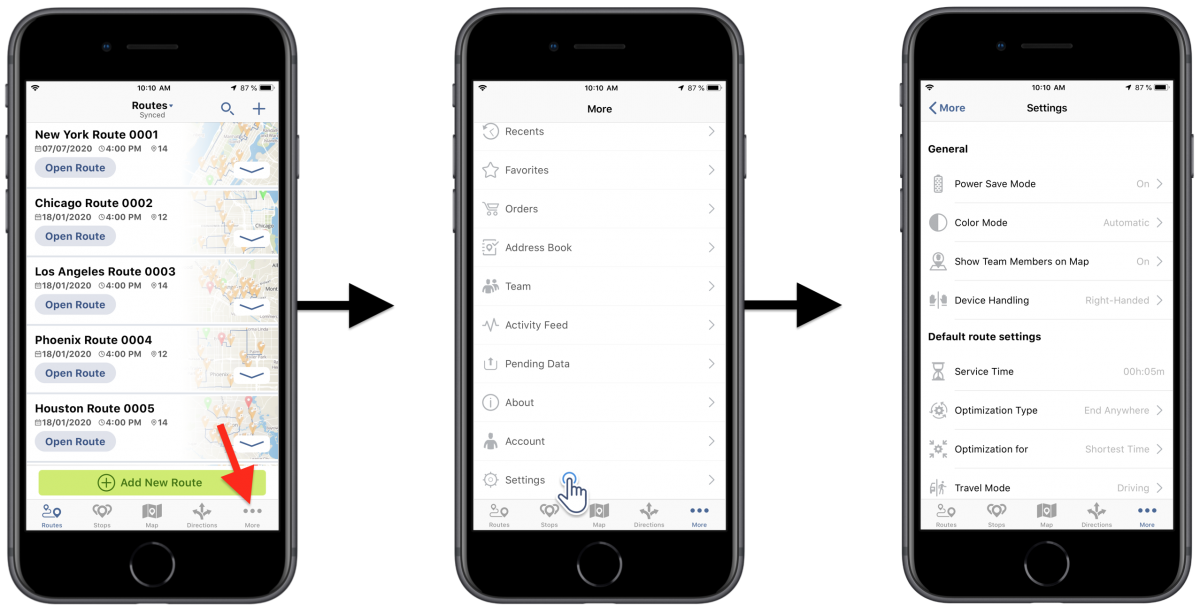 After that, go to "Color Mode" and then select one of the preferred options.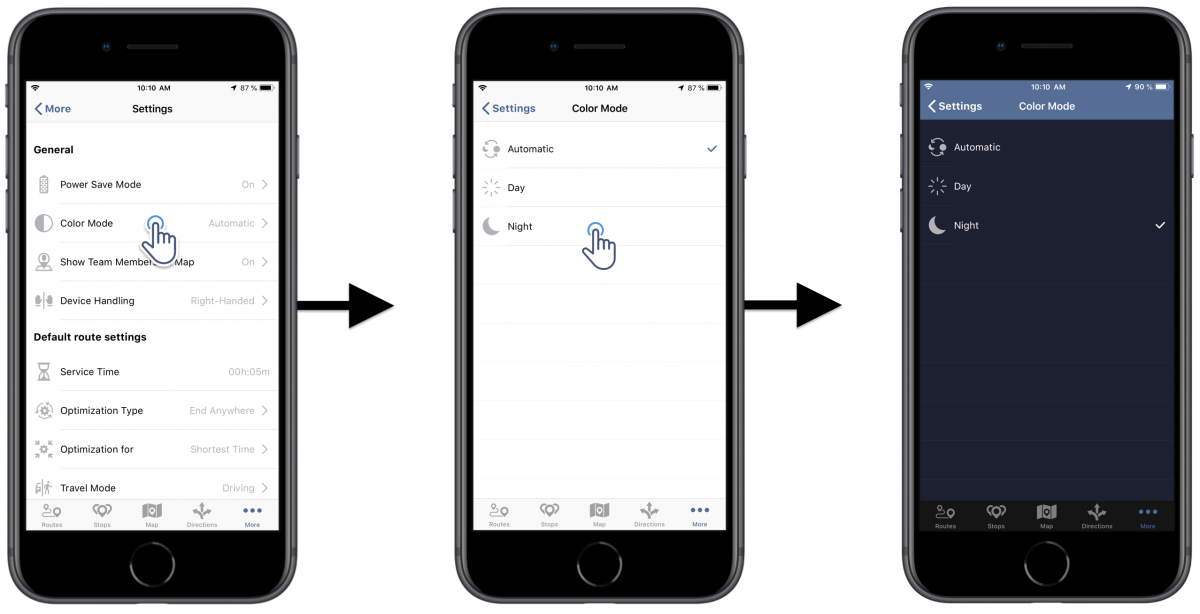 To manually enable the night mode on your Route4Me iPhone app, select the "Night" color mode by tapping on it. When the night mode is enabled, the color scheme of the app is optimized for the dark time accordingly.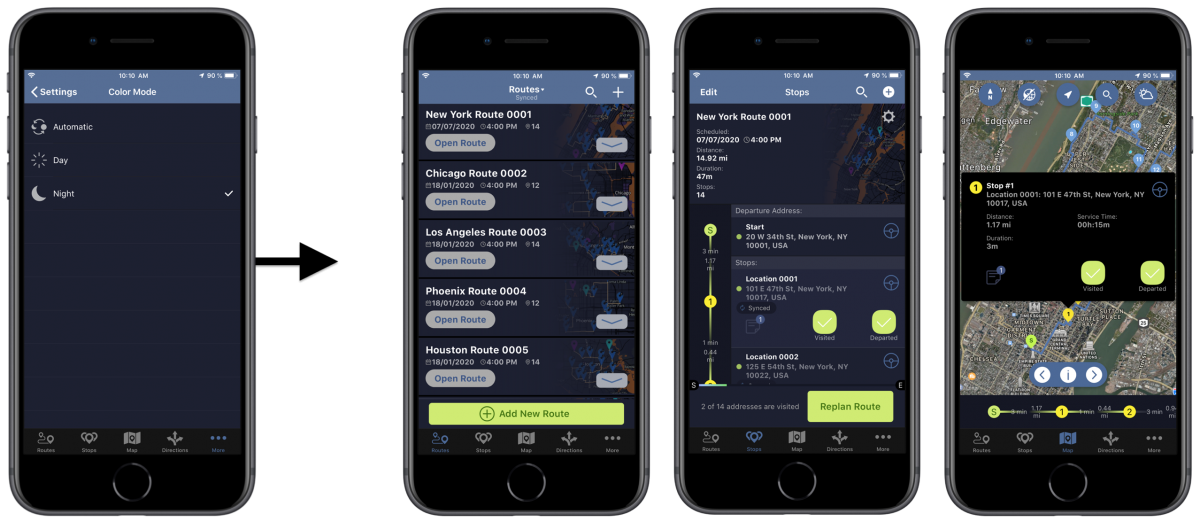 When the color mode on your Route4Me iOS app is set to "Automatic," the app automatically enables the night mode from 7:00 pm to 7:00 am and the day mode from 7:00 am to 7:00 pm based on the time settings on your device. Alternatively, you can manually switch on the night mode or the day mode at any time.