Left Hand Device Handling Mode – iPhone Route Planner App
Route4Me's iPhone Route Planner is designed to make your routing operations and transactions as fast and flexible as possible, allowing you to effortlessly plan, optimize, and navigate routes of any complexity on the go. Left-handed people only account for 10% of the world population, but left-handed people can't be as productive when using an app made for right-handed people, especially taking into account that many modern mobile devices have large screens. With Route4Me, you can switch your Route4Me iPhone app to the left-handed mode with just a touch of a button and be as productive when performing your routing operations as possible.
To enable the left-hand mode on your Route4Me's iPhone Route Planner, first, go to "More" from the navigation menu and then go to "Settings."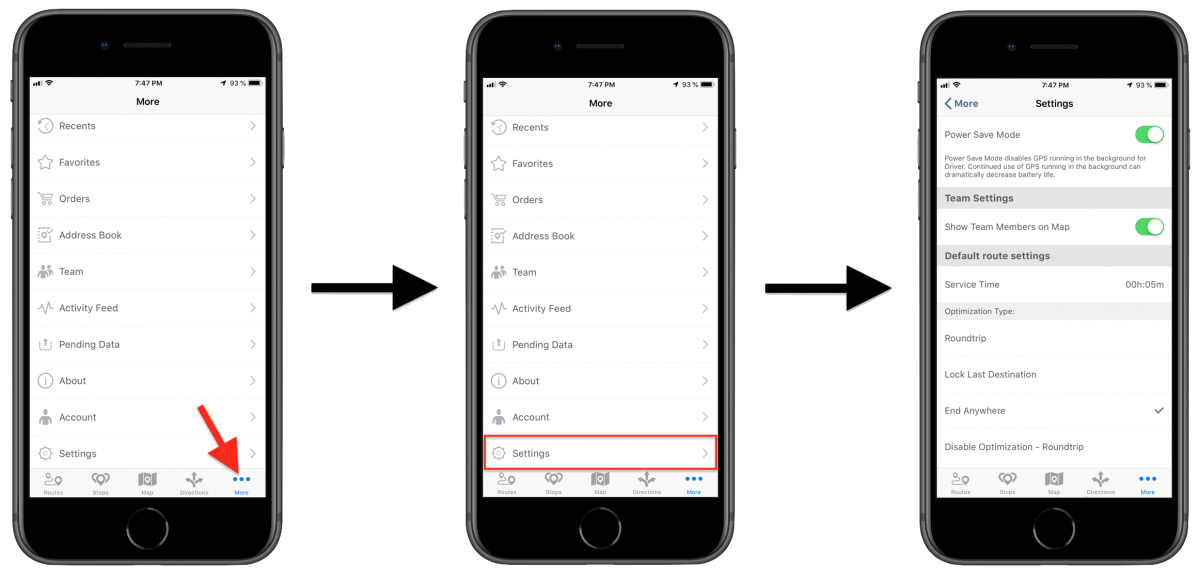 Next, scroll to the "Device Handling" section in the settings and then select the "Left-Handed" option accordingly.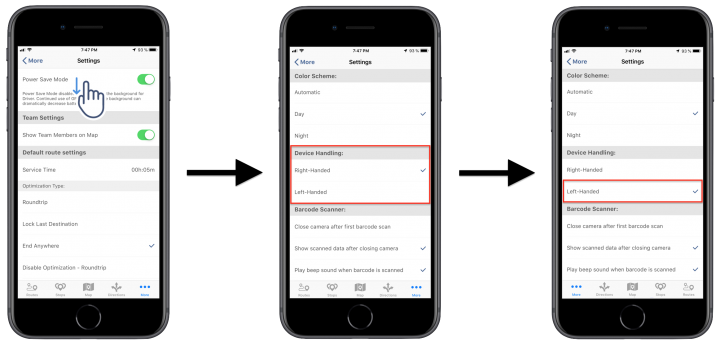 Once the left hand mode is enabled, Route4Me's iPhone Route Planner automatically switches all user interface elements in the way that is more comfortable to reach and use with your left hand.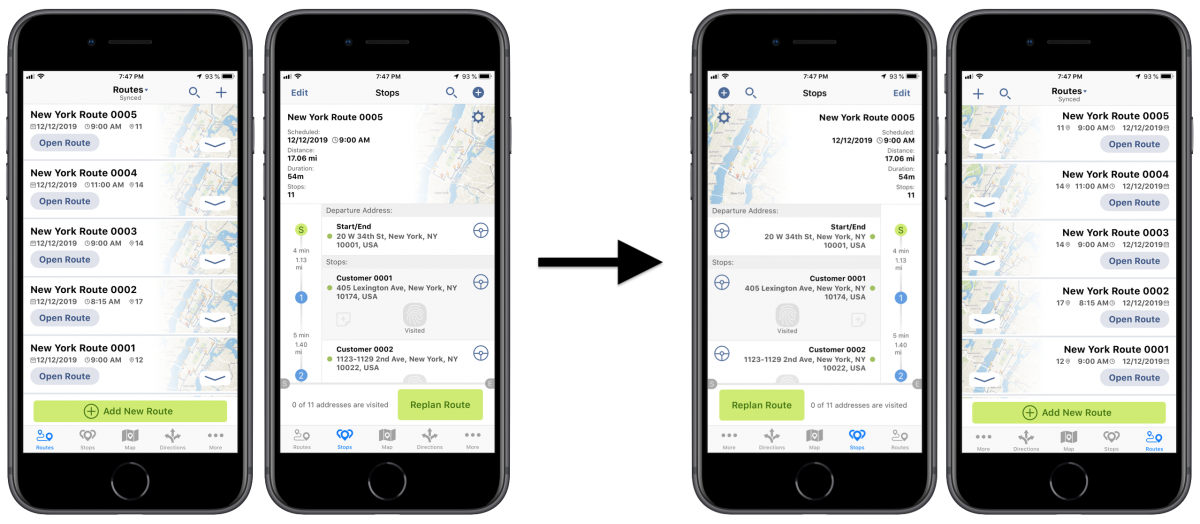 Visit Route4Me's Marketplace to Check out Associated Modules: