Cellular Data Usage Settings – iPhone Route Planner App
Route4Me's iPhone Route Planner is designed to make your routing operations and field transactions as efficient and flexible as possible, allowing you to effortlessly plan, optimize, and navigate routes of any complexity on the go, create and manage users, generate orders, and much more. Since completing even the simplest route implies that you would have to visit at least a couple of stops located in different places, having a Wi-Fi connection at all times is unrealistic. To make sure that you can use your Route4Me iOS Route Planner wherever you need to go, Route4Me's iPhone app can work completely on cellular data. Alternatively, depending on the unique nature of your routing operations, you can prohibit the Route4Me app to use your cellular data. Moreover, even when you have no internet connection at all (i.e., when you are outside the city, in an underground facility, in the area with spoofed signals, etc.), you still can capture and save different types of valuable data using the offline mode and then synchronize all captured information with your Route4Me account when you are back online (learn more).
To enable or disable the Mobile Data on your iPhone, first, go to Settings and then go to "Mobile Data." On the "Mobile Data" screen, switch on or off the corresponding toggle to enable or disable the Mobile Data.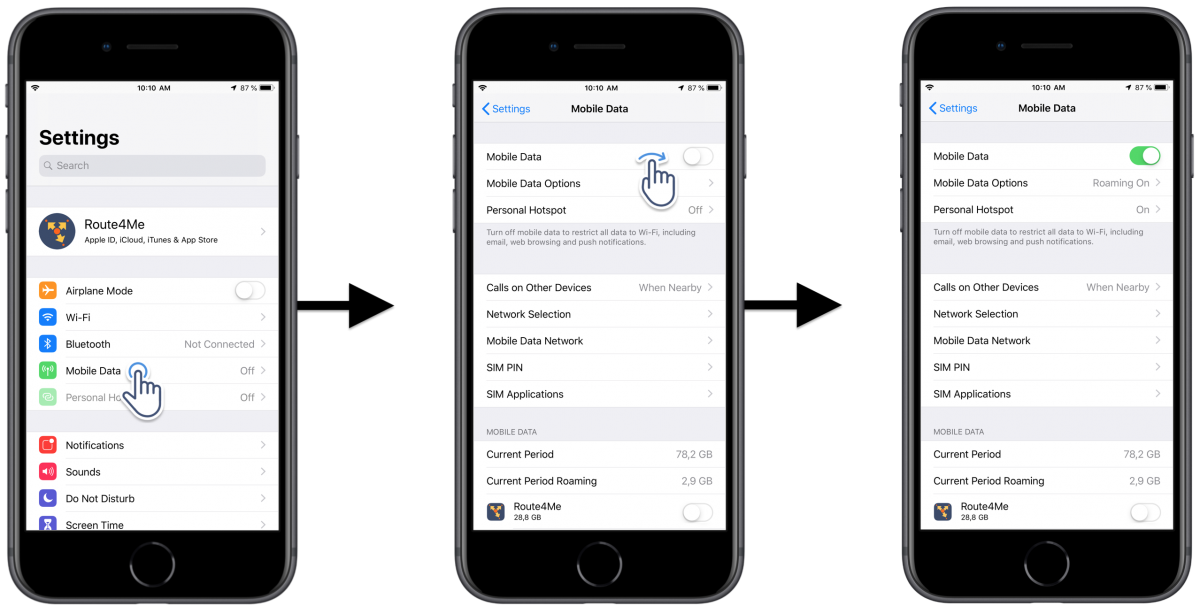 To check how much cellular data has been used by Route4Me's Route Planner on your iPhone, and enable or disable the Mobile Data for the Route4Me app, first, scroll down to the Route4Me app on the "Mobile Data" screen. The amount of cellular data used by the Route4Me app on your iPhone is displayed next to the app's name. To prohibit or allow the Route4Me app to use cellular data on your iPhone, switch the corresponding toggle on or off.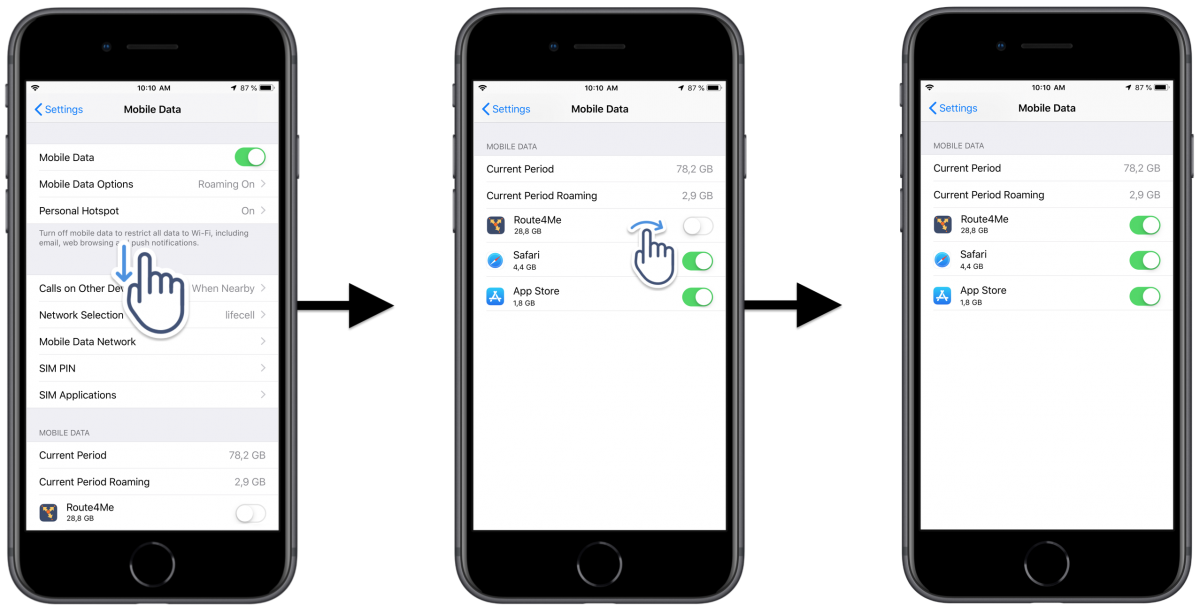 When the Route4Me app is allowed to use cellular data on your iPhone, it will use cellular data whenever the Wi-Fi connection is poor or fully absent.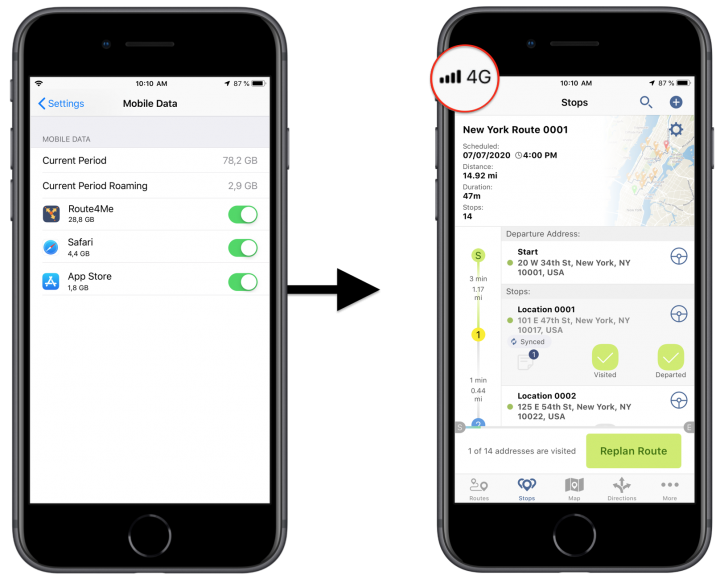 Visit Route4Me's Marketplace to Check out Various Modules and Add-Ons: