Invite Users to Join Route4Me – iPhone Route Planner App
Route4Me's iPhone Route Planner is designed to make your routing operations and field transactions as efficient and flexible as possible, allowing you to effortlessly plan, optimize, and navigate routes of any complexity on the go, generate orders, and much more. With Route4Me's route planning app for iPhone, you are also able to create a well-structured and easily-manageable network of users where each member can have a dedicated role within your organization and an adjustable set of permissions. To make sure that you can frictionlessly invite all your team members to join Route4Me for collaborating on common routing projects on the same platform, Route4Me's route planning app for iPhone allows you to invite one or multiple people at a time with just a touch of a button.
To invite one or multiple team members to join Route4Me, first, go to More from the navigation menu at the bottom of the screen and then go to About.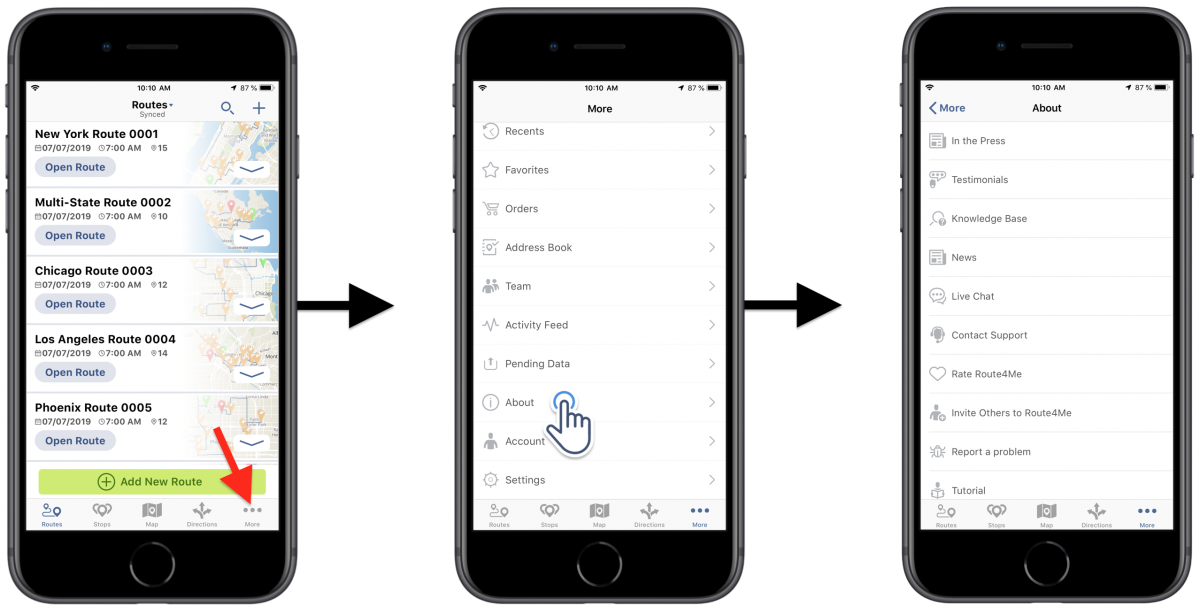 After that, tap on Invite Others to Route4Me → Tap on Continue to proceed → Tap on the E-Mail field to input the email address of the invitee.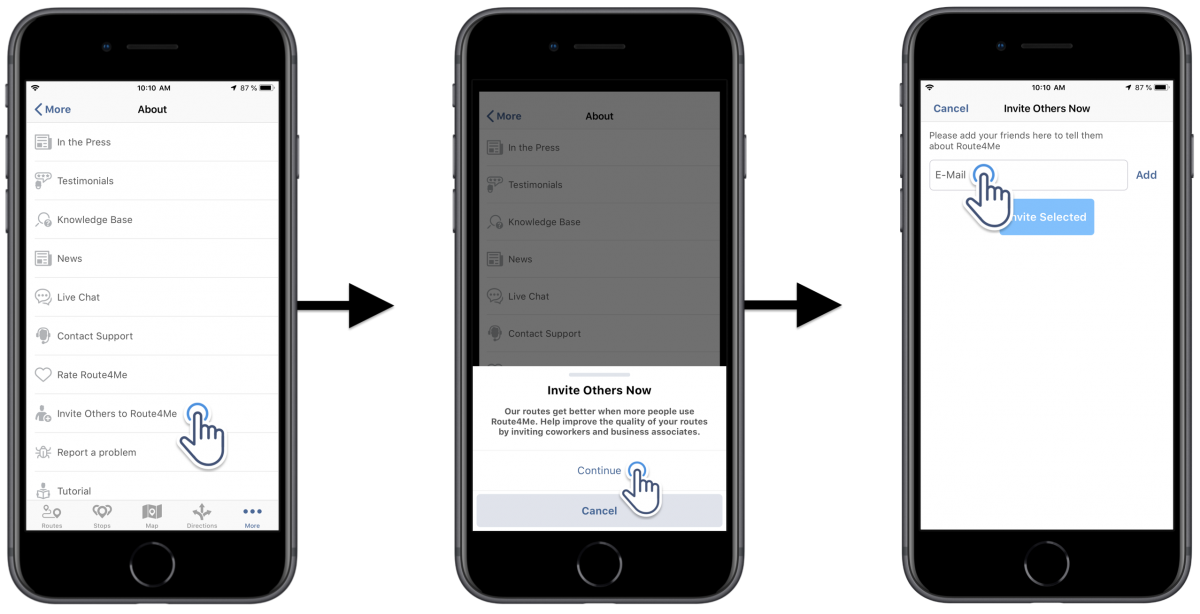 Next, input the email address of the team member you want to invite into the corresponding field and then tap on the Add button. Repeat the process to add multiple email addresses to invite multiple team members at a time.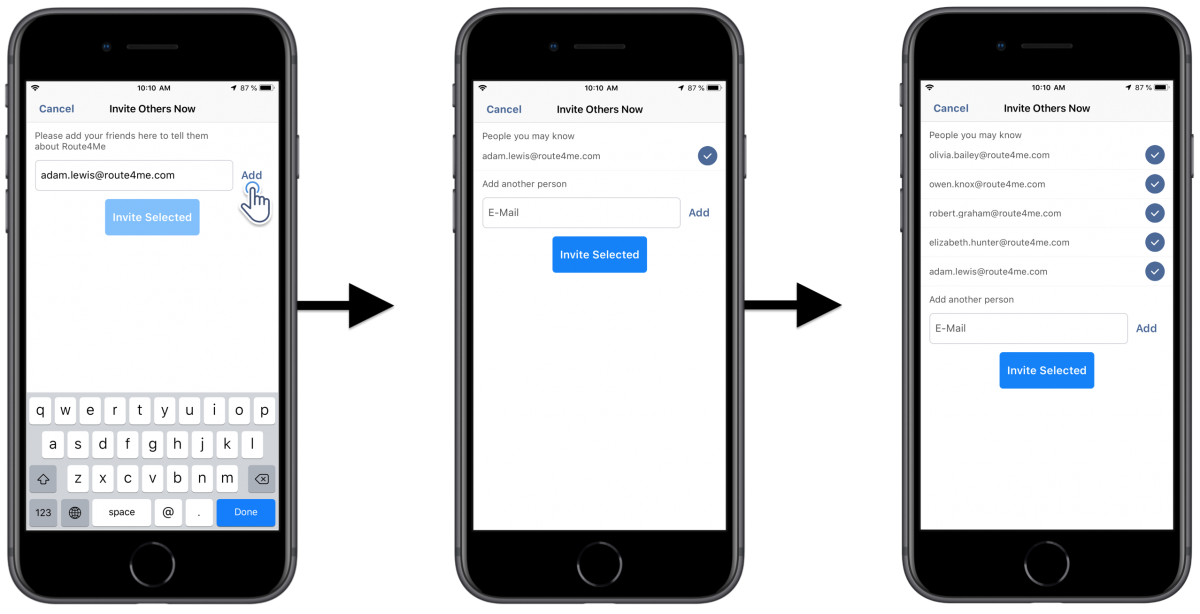 After adding multiple email addresses, you can select the email addresses of the members that you want to invite. Next, after selecting the preferred email addresses, tap on the Invite Selected button to send out invitations.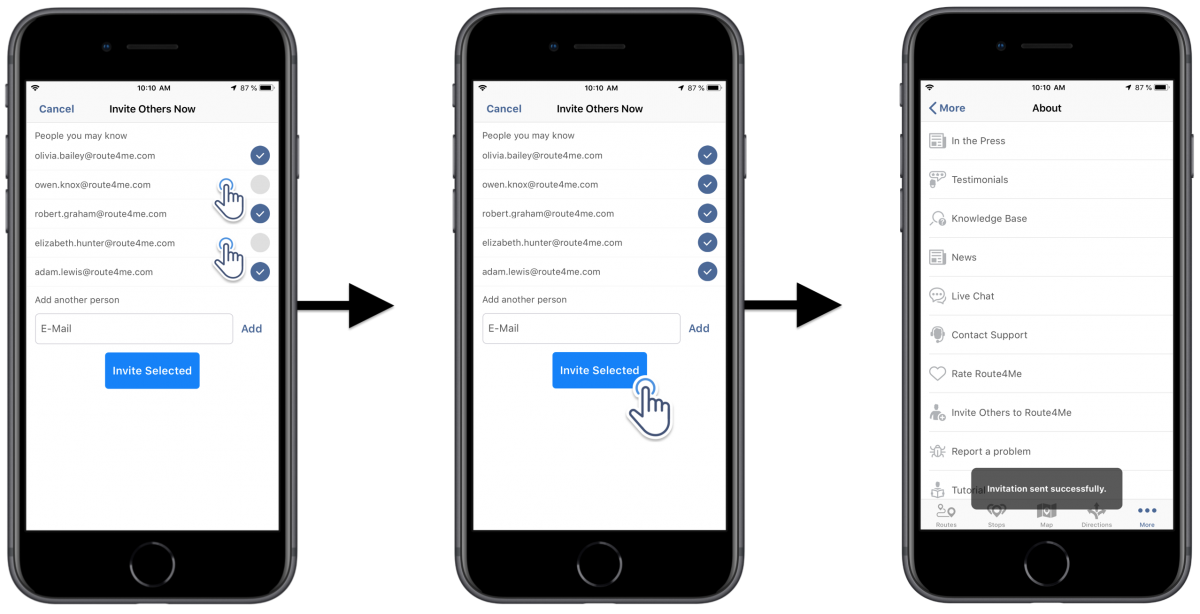 Once the invitations are sent, each invitee will receive an email with a registration link and a brief summary about Route4Me.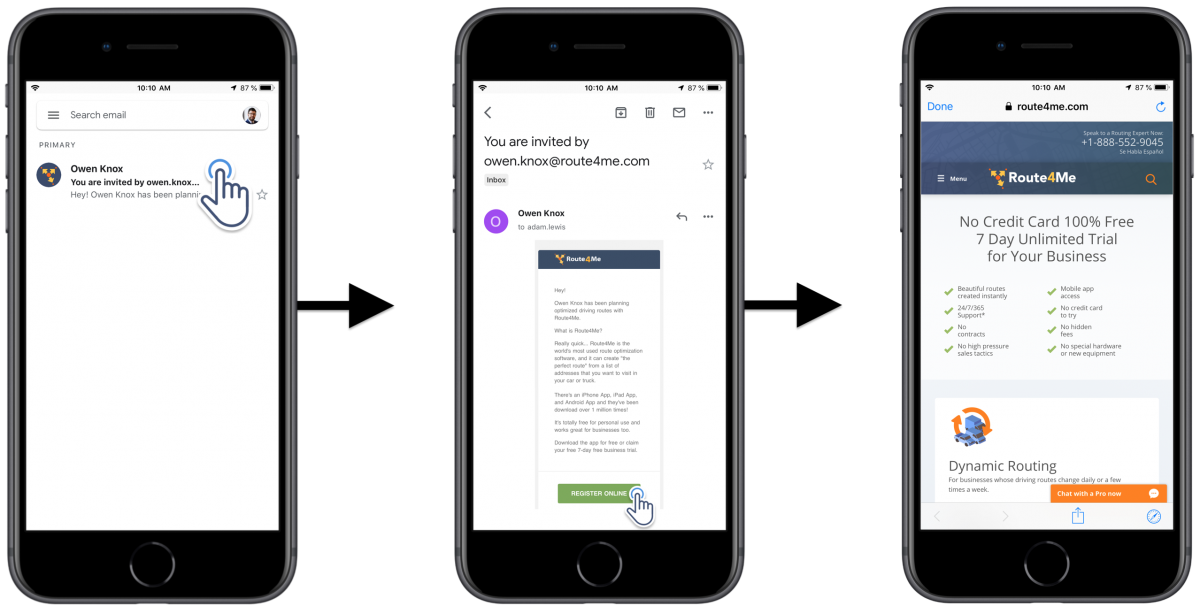 Visit Route4Me's Marketplace to Check out Various Modules and Add-Ons: